Along with the Museum of the Rockies 300,000 objects spanning 500,000,000 years of history are examples of earlier nomadic equipment that is not that unlike today's features.
While modern nomads may travel recreationally or between jobs, shepherds and many other herders would travel with their animals. Sheep ranching was a significant Montana industry in the early 1900s even into the 1960s. Shepherds rotated pasture land by traveling with their flocks into the mountains over the summer—remaining with them to protect the sheep from predators. This migration pattern meant spending months at a time living out of a small sheep wagon.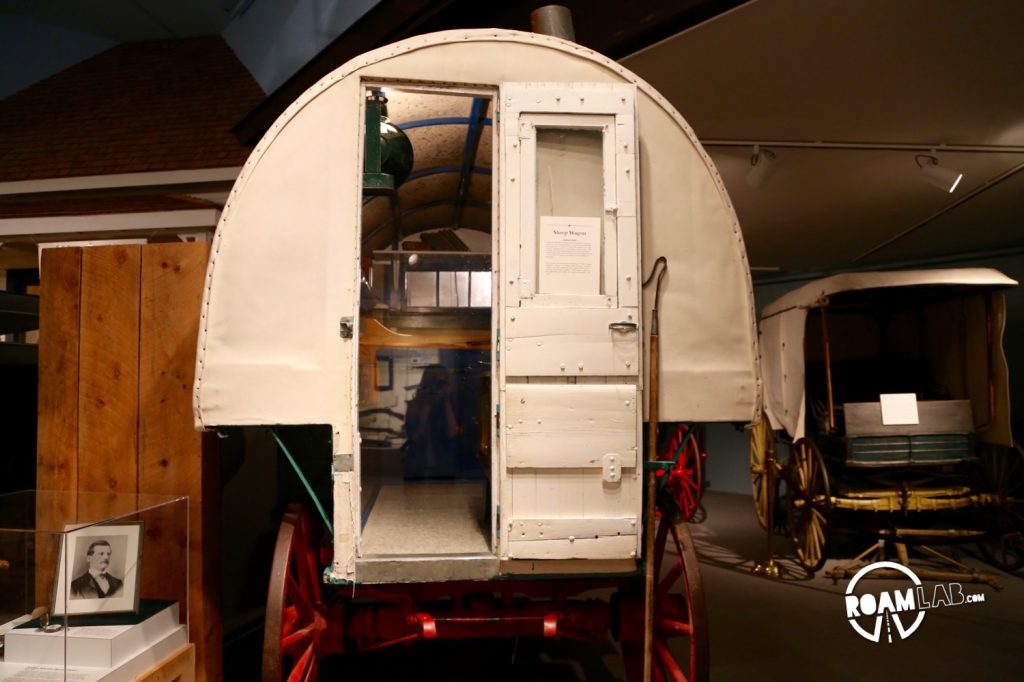 The museum collection includes a Sheep Wagon from around 1915. The interior may seem dated with its wood structure, cast iron stove, and canvas covered top but its layout is very similar to many truck bed campers that one might see today. The bed is on the far side from the door. It spans the width of the wagon includes storage space below. The sides that step in to make room for the wheels double as seating. While the wagon may not have the decorative fireplace of some modern showy RVs, it did have its own stove, both for heat and cooking. While cooking with a cast iron stove sounds like a fun adventure, it does seem like a very effective way to burn down your home.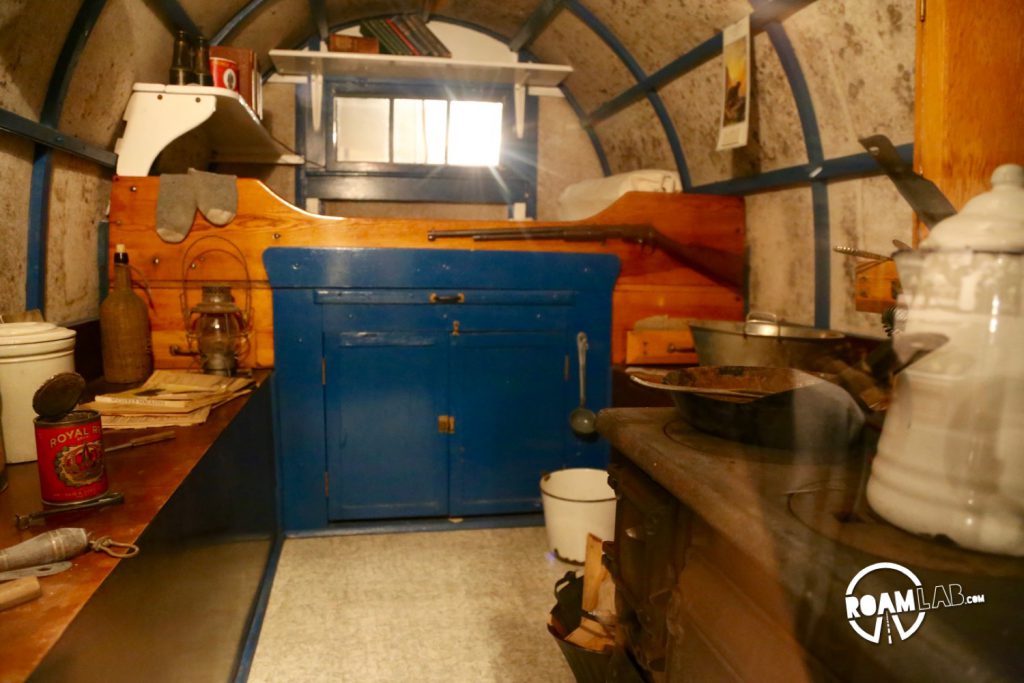 There is also an early predecessor to every nomad's constant companion: the gas station. The gas station on display in the Museum of the Rockies is actually a 1930s house. Such gas stations were a bit of a lifestyle business. With the economic woes of the Great Depression, families could find some financial relief by converting their homes into filling stations. Families lived right next to the gas pumps but such proximity could be troublesome when drivers wanted fast service in the middle of the night.