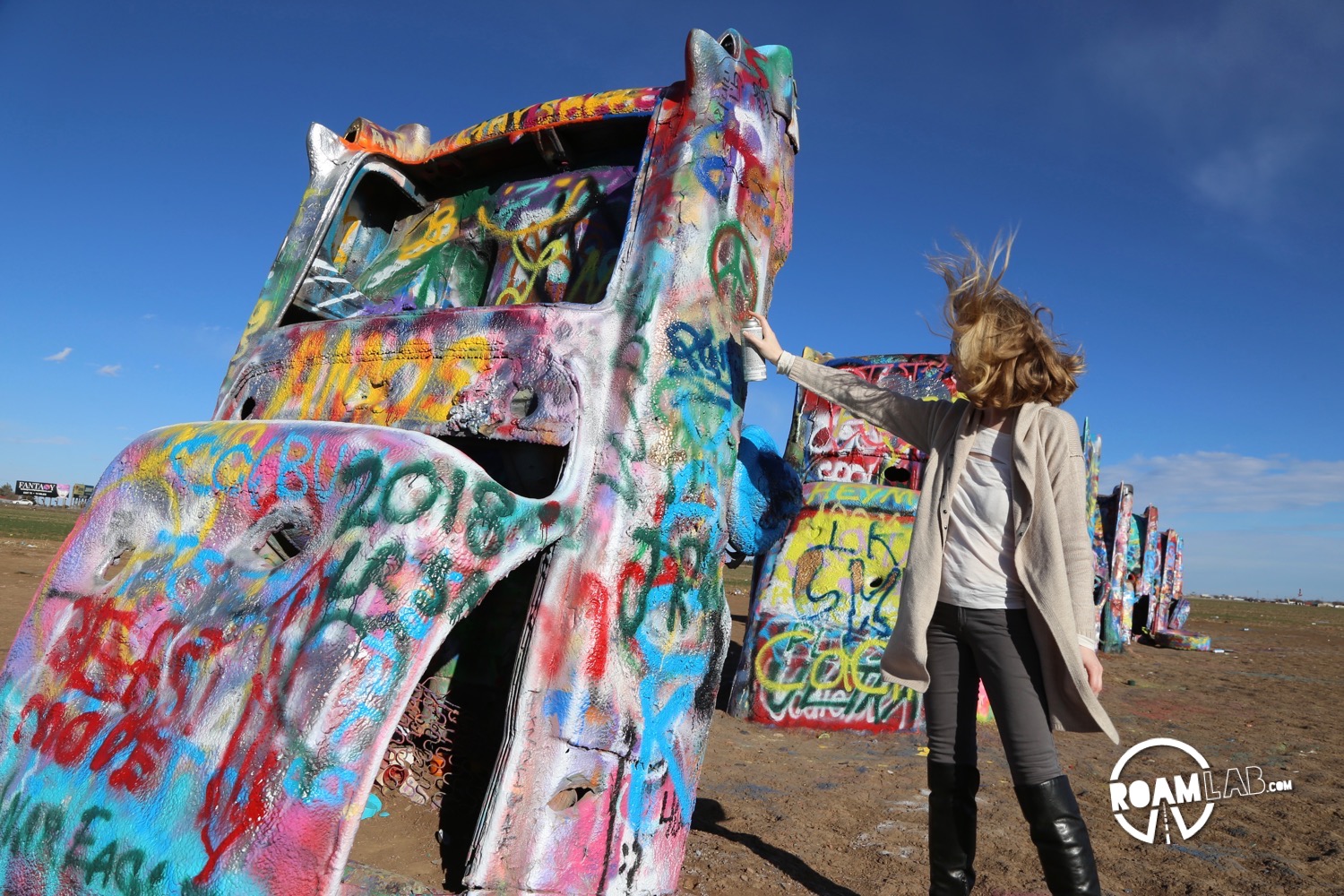 It's a road tripper's dream: yards away from historic Route 66 and a short walk into a pasture outside Amarillo, Texas is the quirky art installation of Cadillac Ranch.
While there have been many imitators, Cadillac Ranch is the original outdoor car sculpture. The installation traces it's origin to Chip Lord, Hudson Marquez, and Doug Michels. In 1974, these three we part of Ant Farm—a creative architectural space intended to subvert corporate architectural practices.
Cadillac Ranch would be an exploration of the rise and fall of the tailfin. Ten Cadillacs dating between 1949 and 1963 would be half-burried in the ground. The noses would be buried and the tailfins elevated into the air at an angle.
Of course, such an endeavor would take funding. After writing to many potential wealthy donors, Ant Farm reached Stanley Marsh 3 whose vaguely promising response was indicative of things to come:
The installation was originally located in a wheat field outside of Amarillo, Texas. Yet, given the growing city limits, the cars were moved to a cow pasture along Interstate 40.
Ownership of Cadillac Ranch appears to now be managed by a family trust which ensures a firmer future for the installation after Stanley Marsh 3's death in June of 2014.
About the Spray Paint
While there have been periods in which all the cars have been painted one color, one is unlikely to see them in such a state today. Spray painting the cars has become a natural part of interacting with the installation.
Regarding this creative destruction, Chip Lord notes, "If it had been sited in a remote place, it would be pristine today." "And no one would have seen it," replies Doug Michels, "We wanted it to be an interactive monument, so people could express themselves."
So, bring your own bottle of spray paint and leave your mark. If you are lucky, it might even last more than 24-hours.