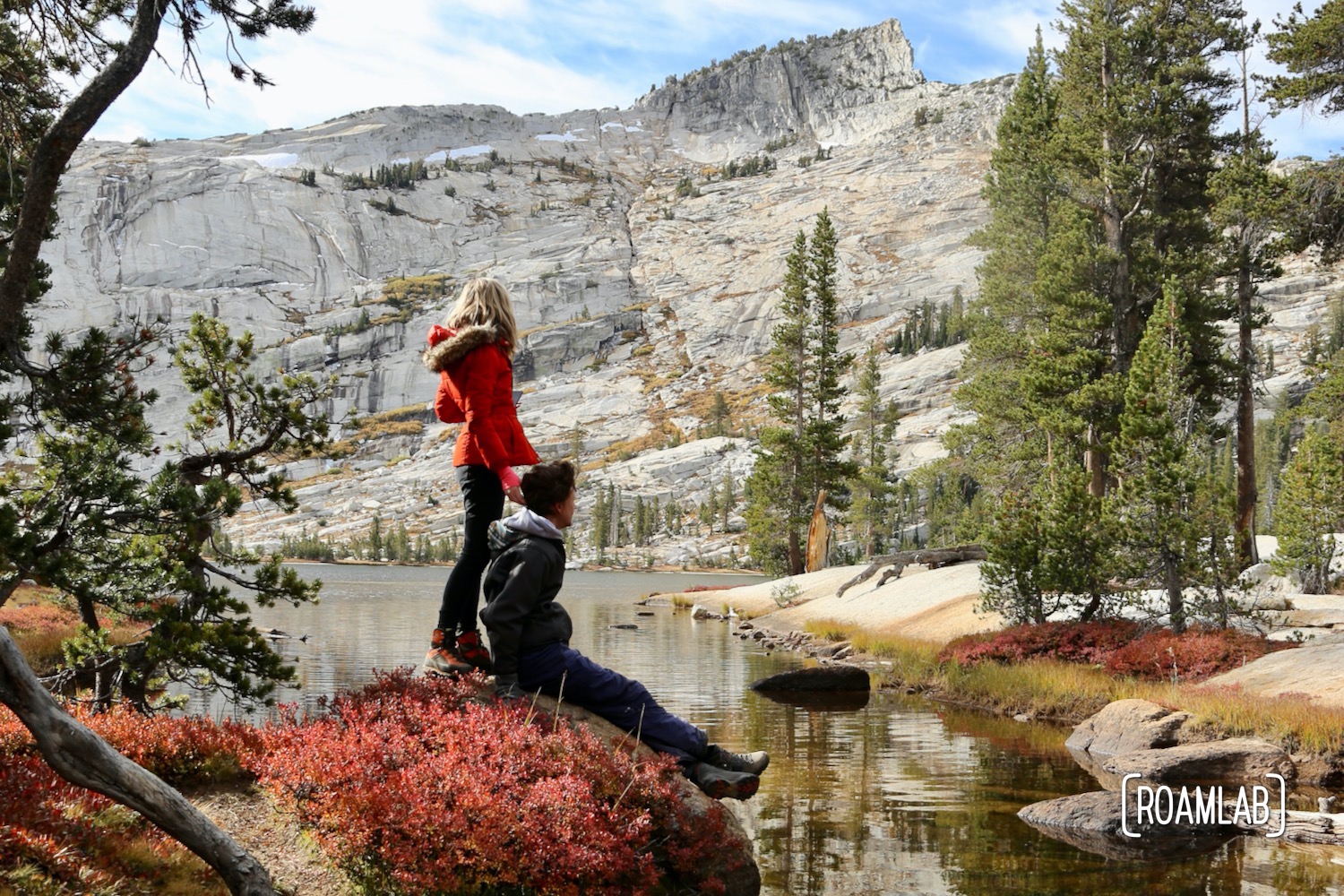 Cathedral Lakes Trail
Yosemite is full to bursting of scenic trails. For us, the deciding variable was crowds. Cathedral Lake Trail is a relatively popular hiking trail in Tuolumne Meadows but far enough away from the crowded valley floor to allow for a bit more privacy. Our timing could not have been better.
Tuolumne Meadows & the Cathedral Lakes Trailhead
We arrive in Yosemite at dawn. Having read about crowded trails and challenging parking, we are determined to beat the crowds, which we certainly do. We were the first vehicle to park along the Cathedral Lake Trailhead and the second hiking party to start down the trail. While maps indicate a visitor center and visitor center parking lot, it appears that both are closed for the season, so we resort to parallel parking along the side of the road.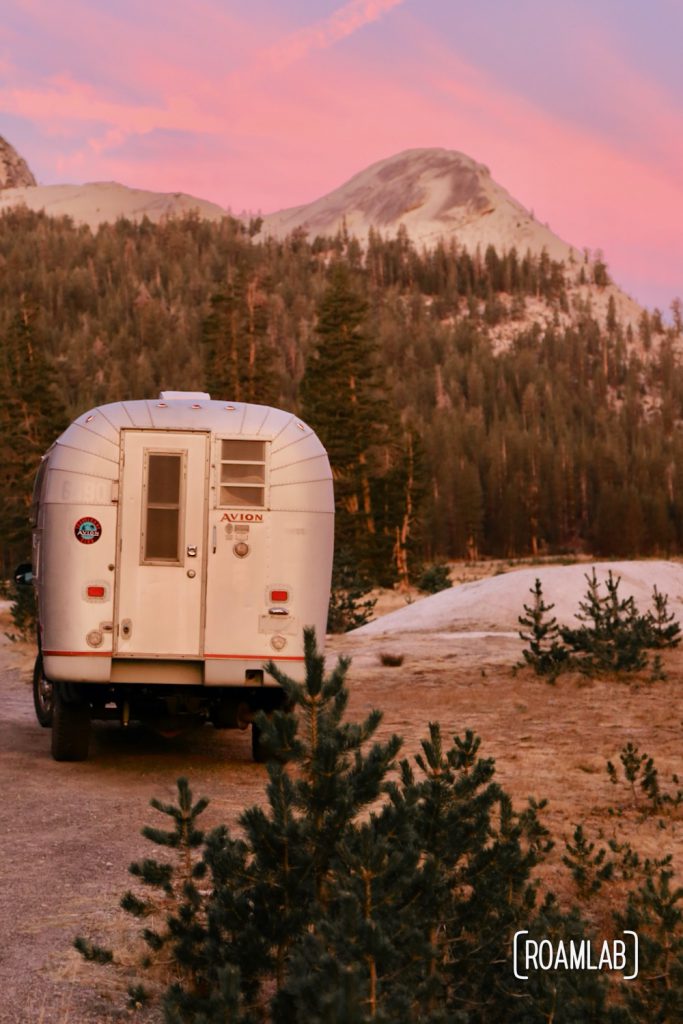 Hiking Cathedral Lakes Trail
The 8.6-mile in-out Cathedral Hakes trails winds along a heavily forested slope with occasional glimpses of towering granite monoliths. On the 3.5-mile hike in, the trail gains over 1,000-feet at a fairly steady incline. Even hiking in the fall as we were, it is important to bring lots of water to stay hydrated and a few snacks as well. The elevation level can cause the unacclimated to tire easily. Don't be afraid to take the occasional breather. Be sure to wear some sturdy and preferably waterproof shoes. The final stretch of trail to the lake is marshy and your feet could get wet.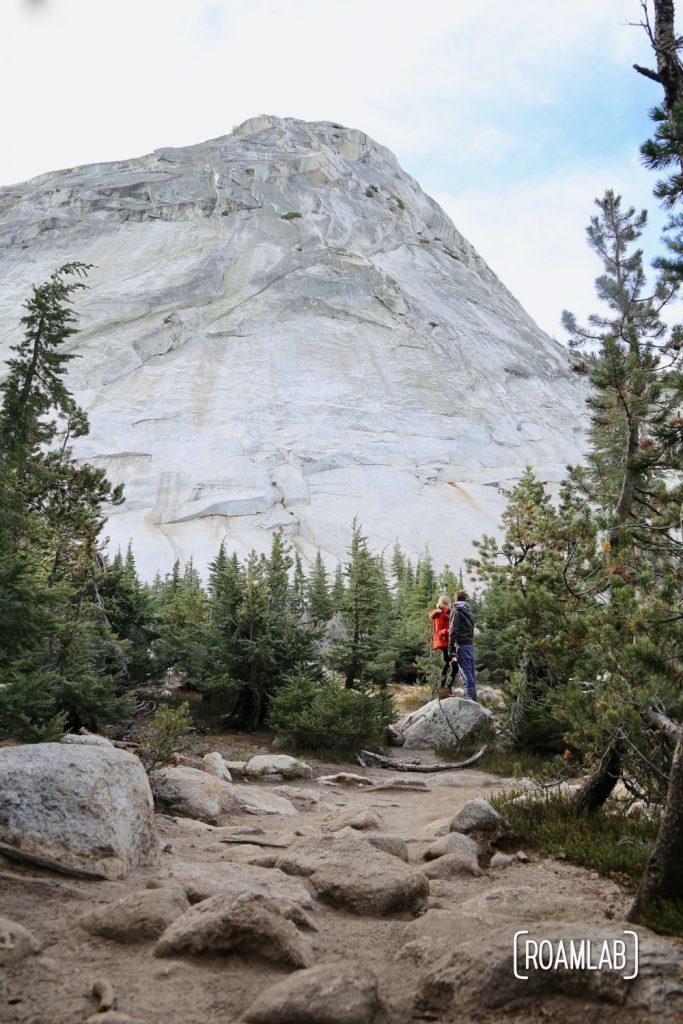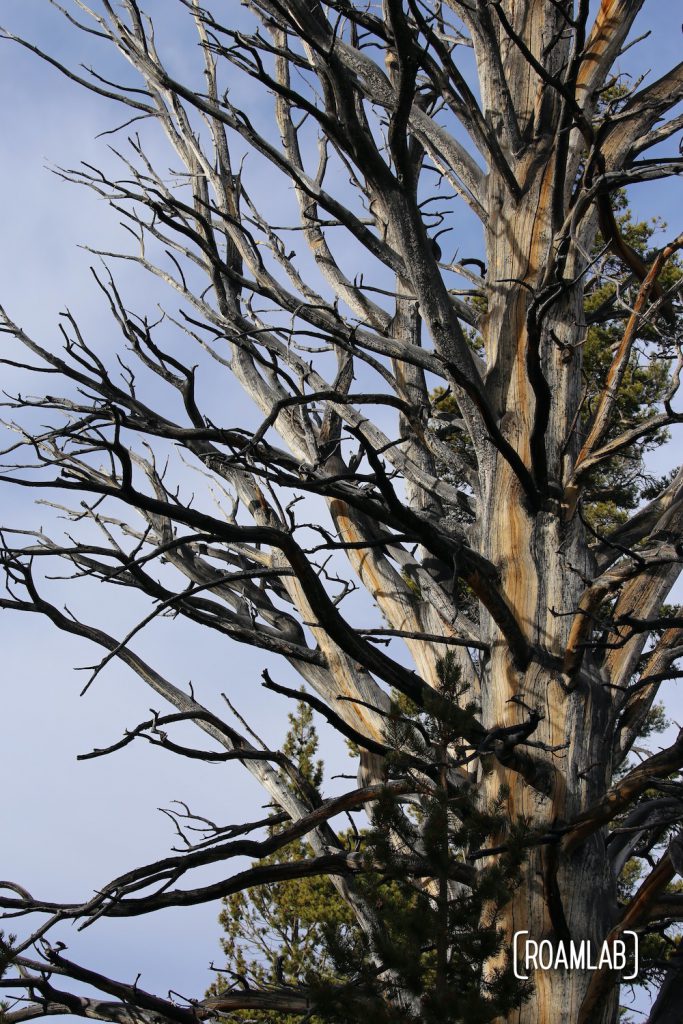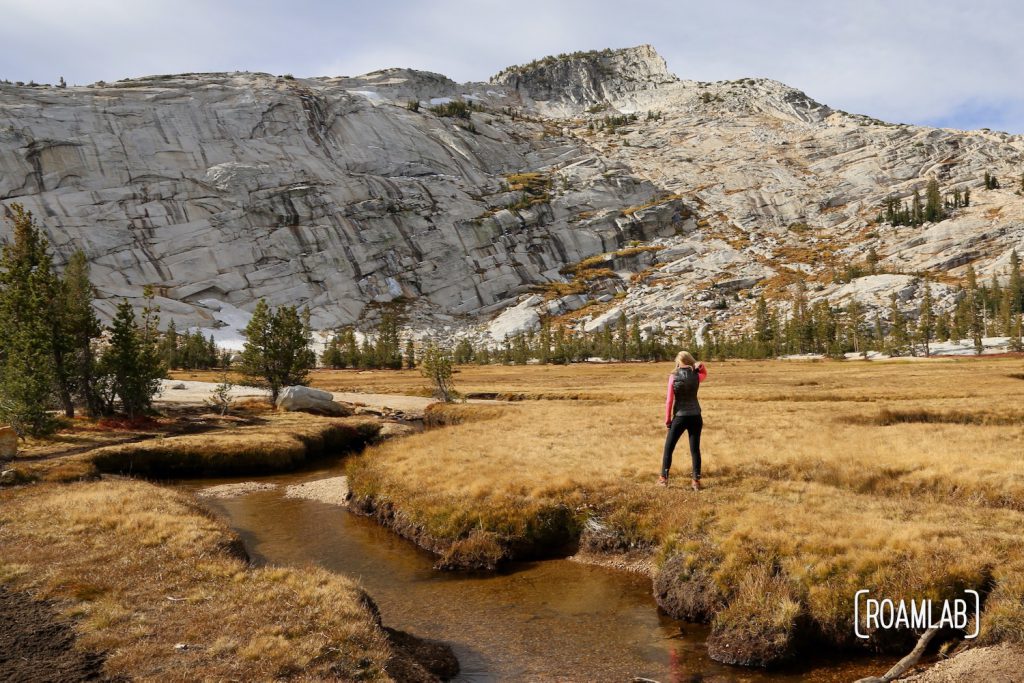 Wildlife along Cathedral Lakes Trail
While the ascent is challenging, arriving early means that we have the opportunity to encounter a lot of wildlife. A Steller's Jay follows us along an early stretch of trail, hoping for a few crumbs. (Remember, feeding wild animals in a National Park is illegal but years of bad actors has many of these animals anticipating something.) Further along, a chipmunck and ground squirrel take turns snooping around the trail.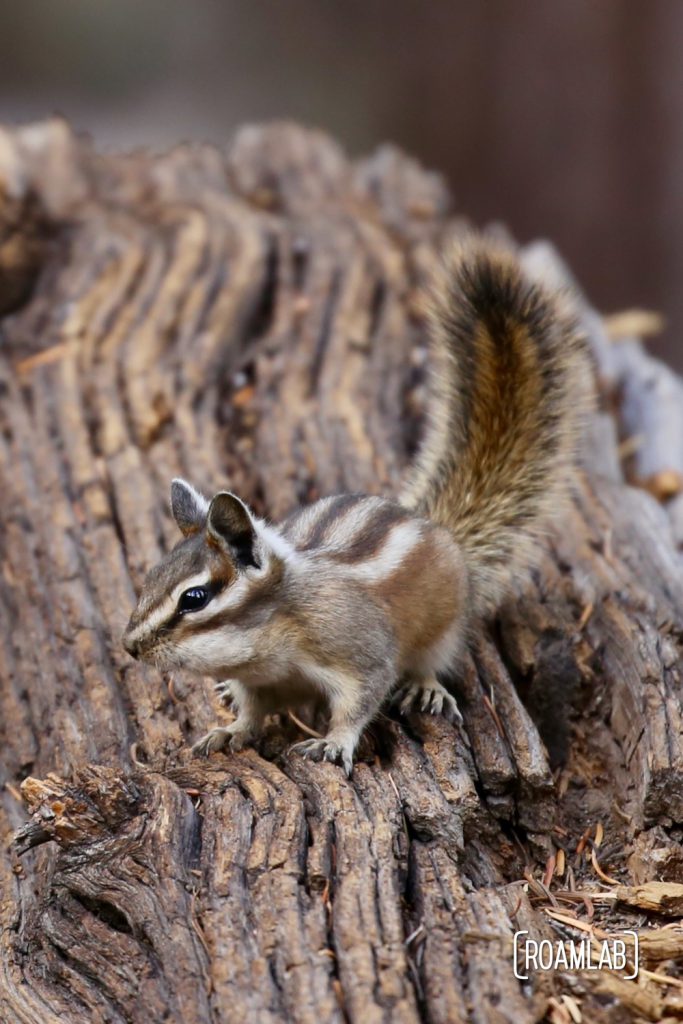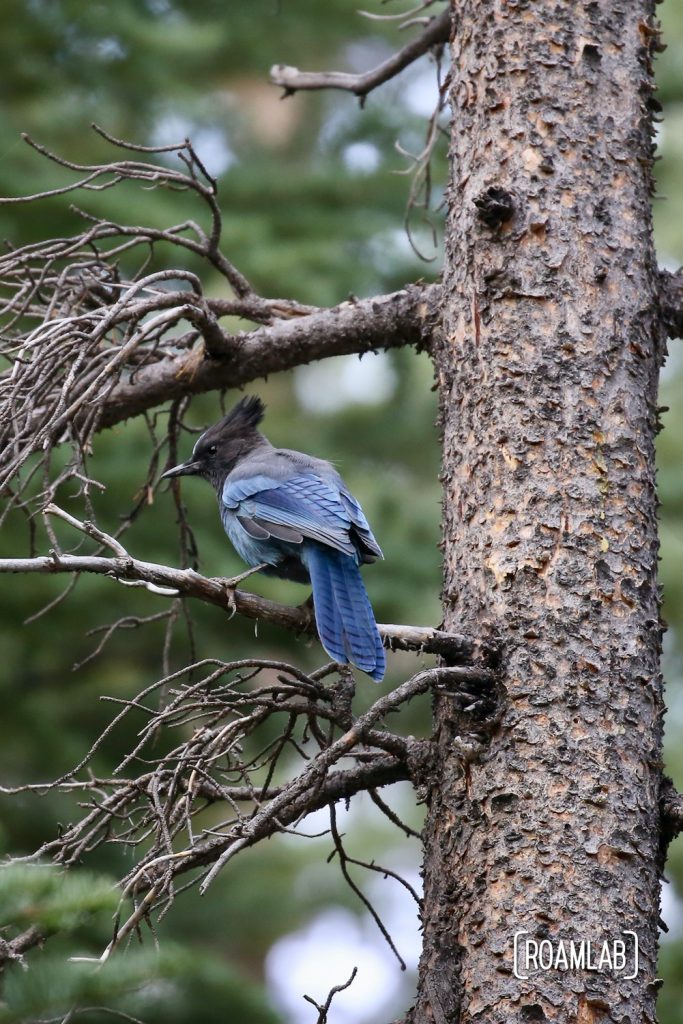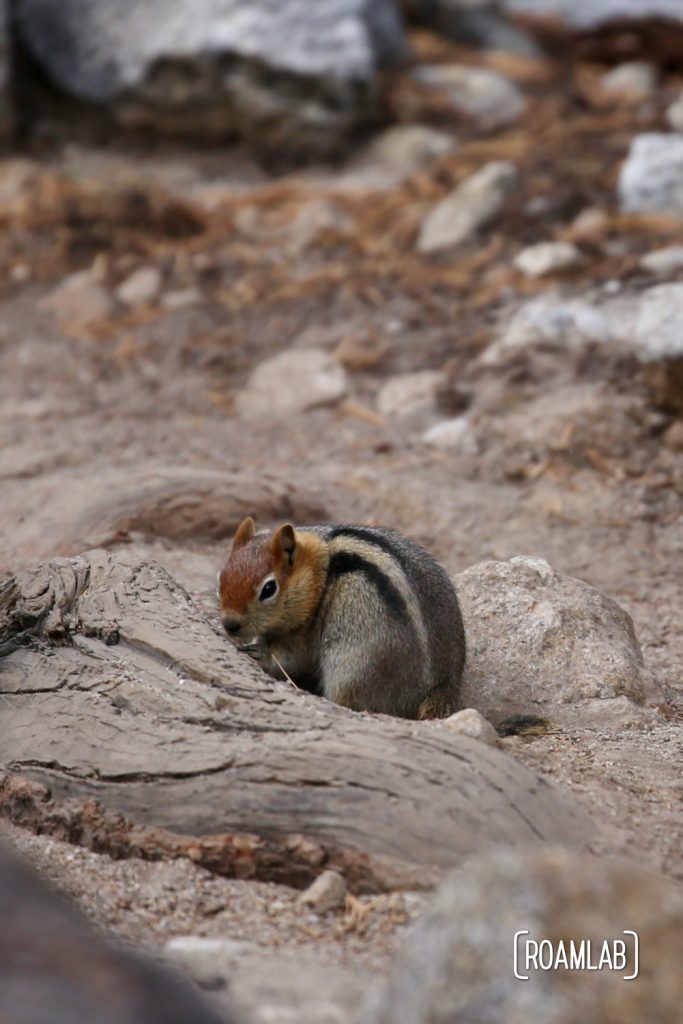 Exploring Lower Cathedral Lake
Lower Cathedral Lake is flanked by Tresidder and Cathedral Peaks. These monoliths stand out against across the water and framed by towering pines. We pause for a breakfast snack while gazing at Tresidder Peak. By the time we head back down the trail, others hikers are arriving. They spread out along a long lip of rock, finding their own quiet spot to take in the amazing views.