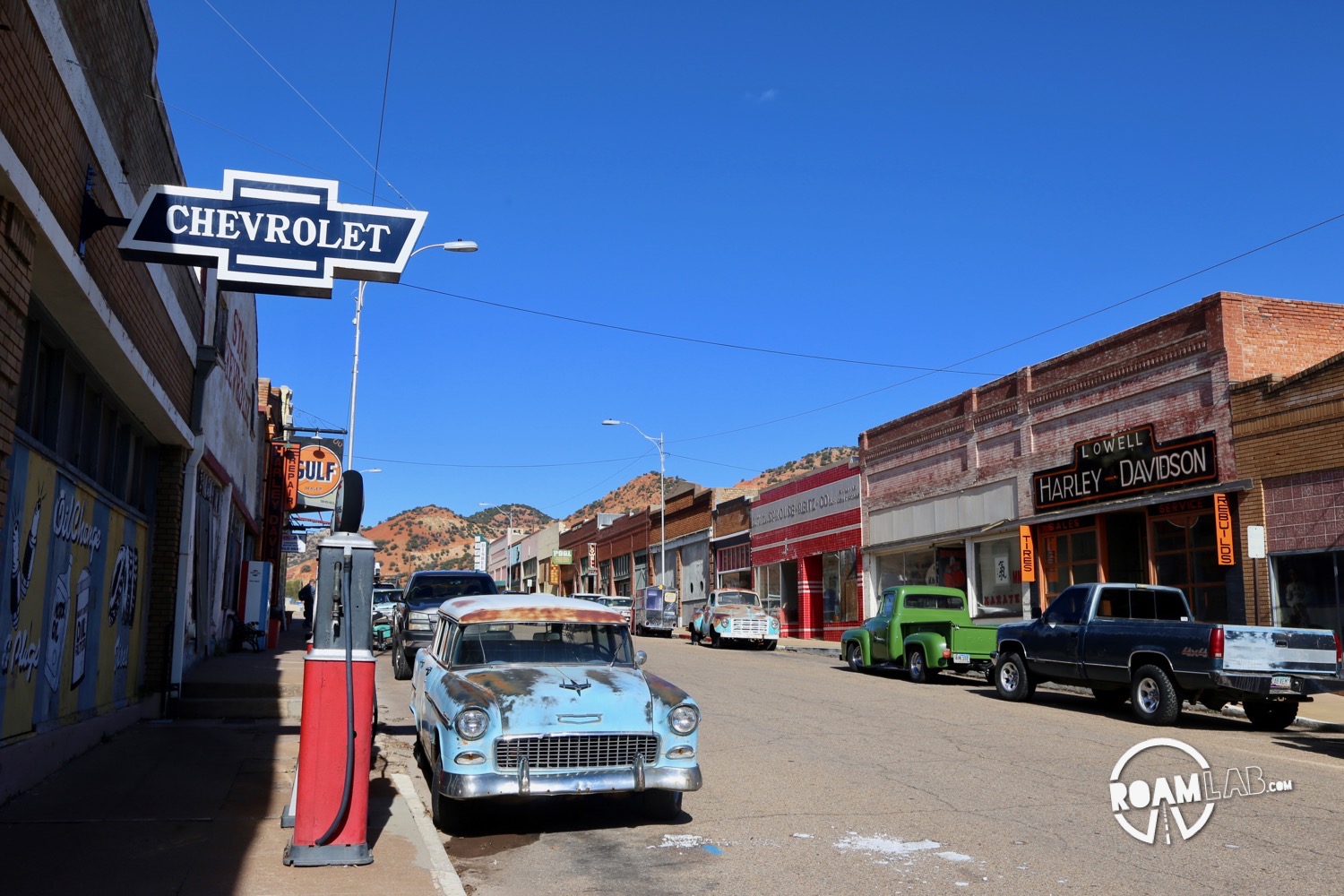 Erie Street
There is something about old ghost towns that attracts oddities. Last year, we stayed overnight in Bisbee, Arizona—an old mining town that was resurrected by a group of artists. Today, we took a pit stop at a neighboring town where all that is left is one street, Erie Street.
Lowell, Arizona
We wandered a few minutes south east of Bisbee in another former mining town. Lowell once was quite a large town. But most of Lowell was consumed by the neighboring Lavender Open Pit Mine. The copper below the town was worth more than the community above. Yet, a portion of Erie St. remains.
Lowell Americana Project
We take a break to walk a street groomed into a mid-century time capsule by the Lowell Americana Project. The street is flanked by old and often rusting classic cars, some painted as police, cabs, or army vehicles. Most of the shops may not be operating but still have humorous shopfronts. A particular motorcycle sense of humor is on display with the "Biker Patrol" police car decals. Signage on a restaurant facade offers:
"Mmm…Good Eats
Free Range Jerky
Toad Tempura
Lizard Fritters
And More!"
It's a quirky, strange place with a heavy serving of nostalgia on the side. It is a shell of a long gone community given a fresh coat of paint. It is an artifact so deeply rooted in its past and present that it could not be anywhere else and be the same. It is yet another example of how we cannot stay in one place and wait for the world to come to use. We have to find the world and wander down all its quirky little side streets.