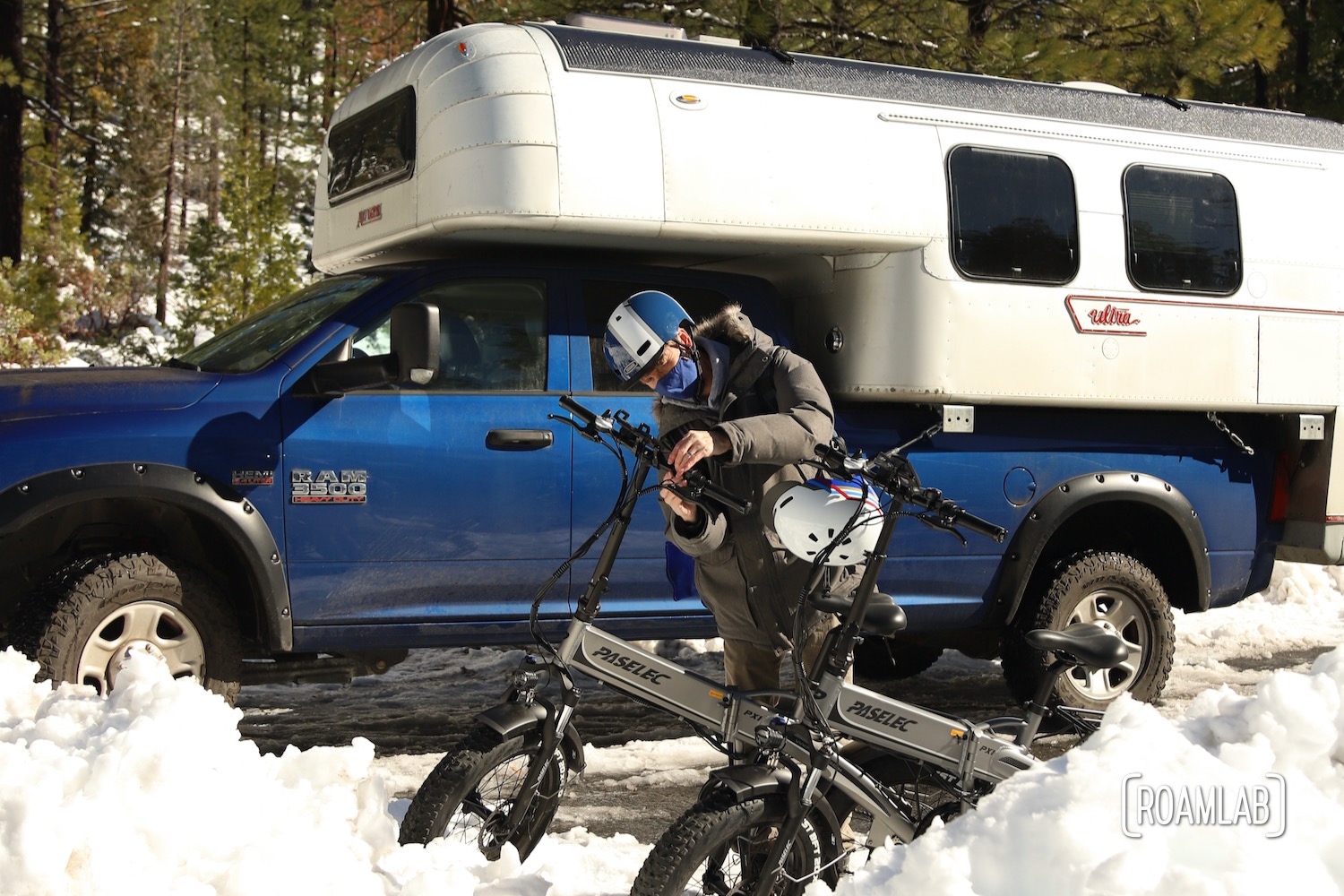 Foresthill OHV Trail System
Tahoe National Forest
We drive high into the Sierra Nevadas to explore old mines, reservoirs, and a ghost town along dirt roads and a network of OHV routes in the Foresthill OHV Trail System. But that would have been on a normal day. We are visiting in January after nearly a week of precipitation. It came as rain where we camped but collected in drifts of snow up in Tahoe National Forest. While the main road through the Foresthill OHV trail system is plowed, it is the only passable section to standard vehicles. A couple of gnarly tired trucks and Jeeps tackle a few choice trails. But the forest is mostly overtaken by families sledding and chucking snowballs. Or adults hauling in snowshoes, skis, boards, and other popular winter equipment.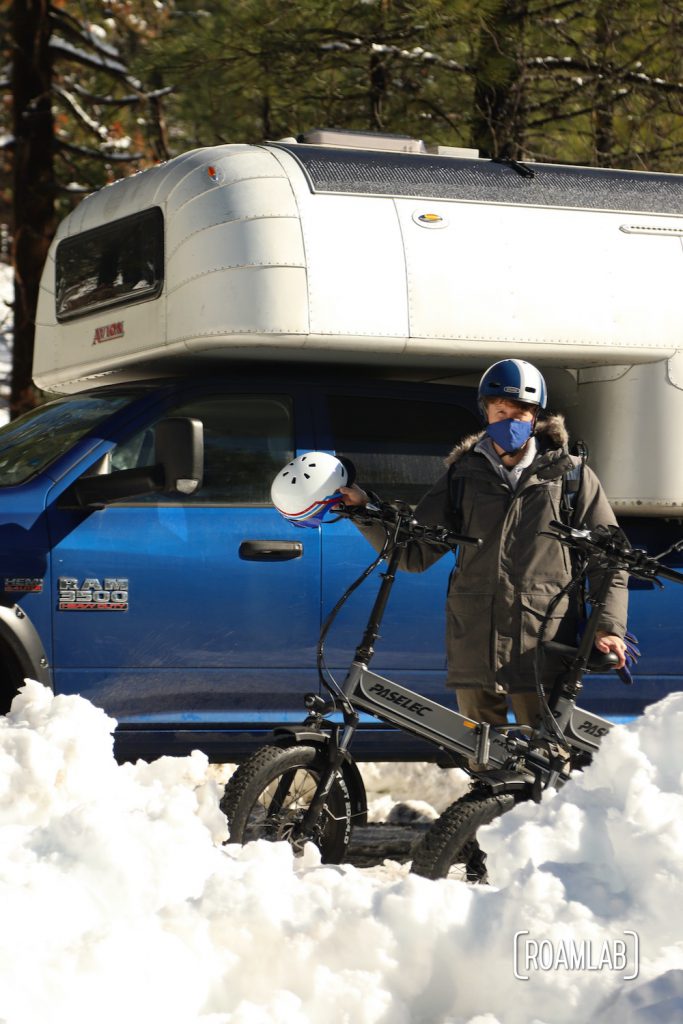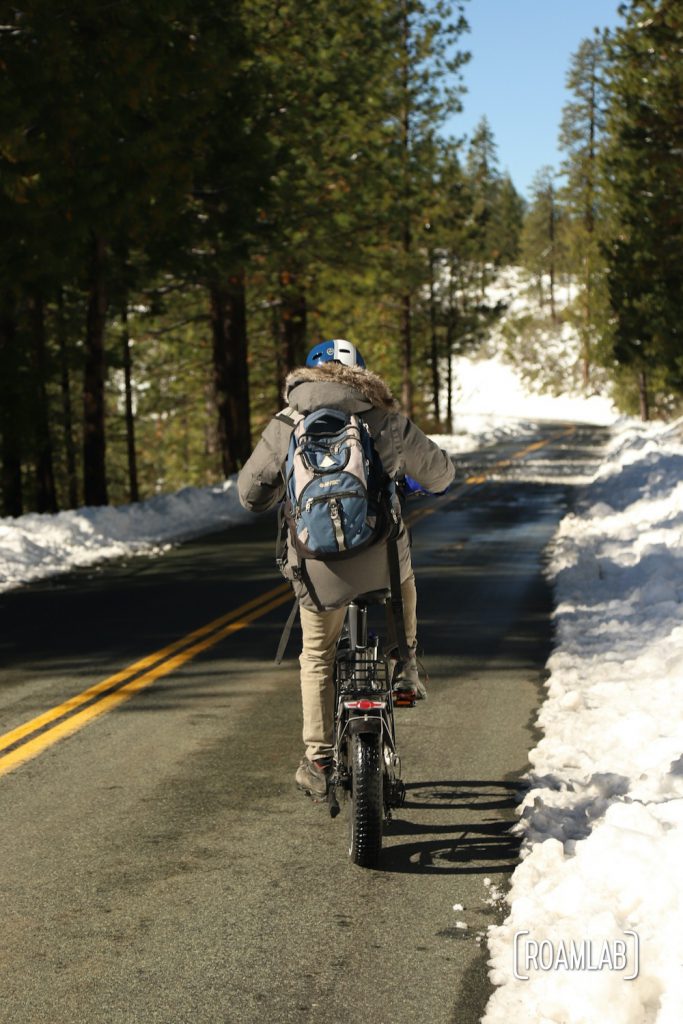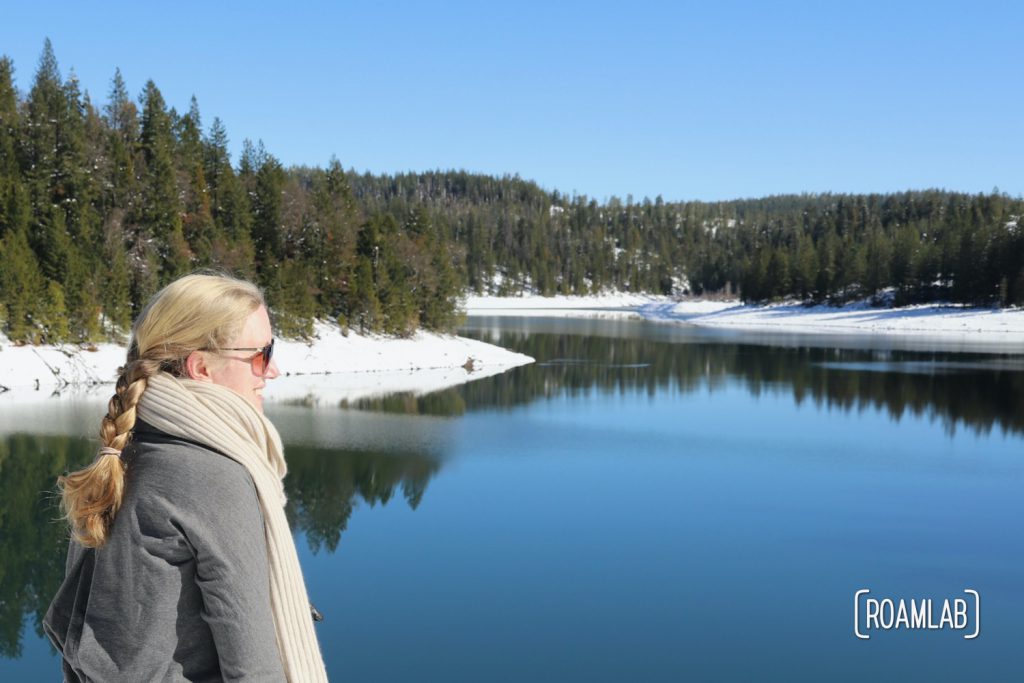 Biking In The Foresthill OHV Trail System
The Foresthill OHV trail map distinguishes routes between paved roads accessible to any car, dirt roads, and 4×4 roads as well as motorcycle/ATV Routes and motorcycle only trails. We figure that, while relatively new to biking on trails, we will stick to the mixed motorcycle/ATV routes. But then we encounter snow. While the tires on our bikes are knobby, they are no match for the wintery powder or even particularly slushy sections of the road. Fortunately, the plowed street is quiet enough that we agree to just bike along the paved route. The occasional car passes us but, for the most part, this is a scenic bike route with just enough incline to keep things challenging without being overwhelming.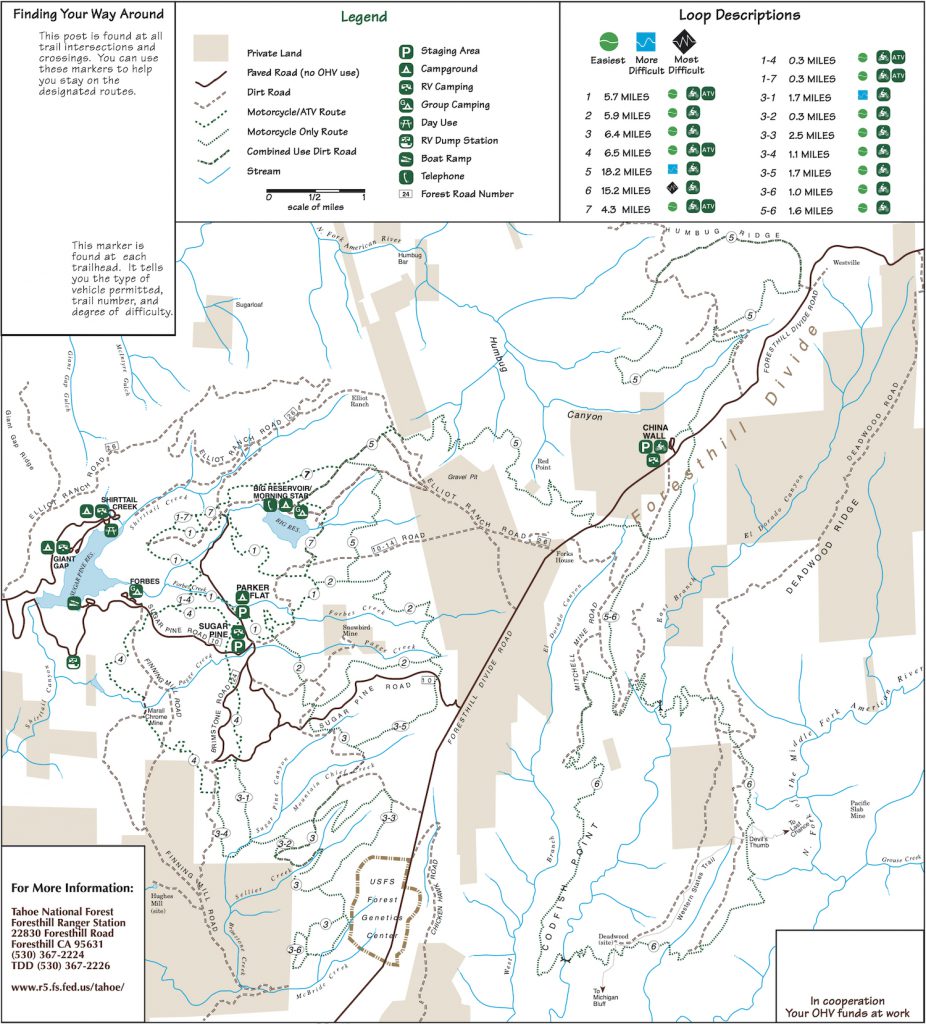 Navigation & Parking
While the main drag is plowed, portions are still difficult to pass with standard commuter vehicles. A few high snowbanks spill onto the pavement, a fallen tree is only partially dragged off the road, and snow clumps continue to sluff off pine trees and explode in slushy patches. We can easily wind around trouble spots on our bikes, but one section of the road devolves into a snare of traffic where cars are slowly trying to find space to turn around while others are poaching parking spots wherever they can find space.
Parking is a big challenge in the snow. All the conventional parking lots are not accessable. Instead, junctions that would have originally been throughways deeper into the park have become roadside pullouts. We are lucky to arrive early in the day when there is parking to be found. By the time we finish biking in the mid afternoon, chaos reigns and we are grateful to drop in elevation where parking spots are designated and roads are navigable.