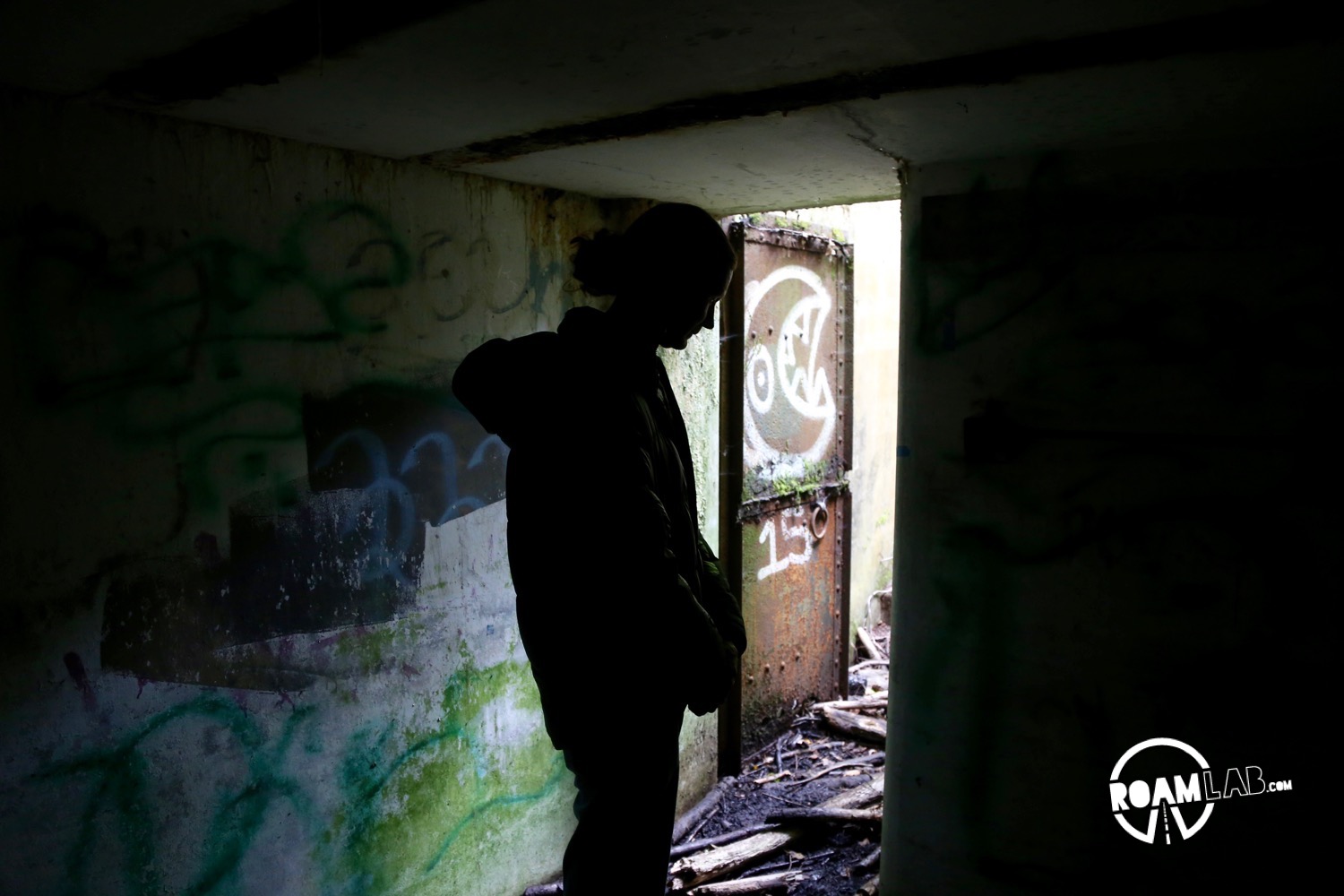 There are four gun batteries in Fort Ward. One is along the main paved path that most visitors stroll by when exploring this military outpost come public park. The other is concealed by massive trees, elevated well above the main area of the park and accessible from a relatively discreet dirt path. This is where the troubled teens and would be graffiti artists find some solitude to blow off steam and deface historic structures.
Fort Ward traces its origins back to 1890 as part of the Coast Artillary Corps mission to defend the Pacific Coastline. Fort Ward was one of many established to defend Puget Sound and the Bremerton Navy Shipyard. The first batteries were constructed in 1900. The fort was only active until 1911 and any remaining men and equipment were removed by 1923.
The Fort experienced a second life in 1938. A Radio Station was installed and opperated until 1956. In 1958, the Army left for good. In 1960, the land was purchased as a State Park and then transfered to Bainbridge Island Metro Park & Recreation District in 2011.
The more remote gun battery is larger than the more accessible one, with underground rooms littered with empty bottles and covered in scribblings. In climbing around on the structure, I couldn't help but feel that I should whip out a camera and start filming an impromptu horror film.