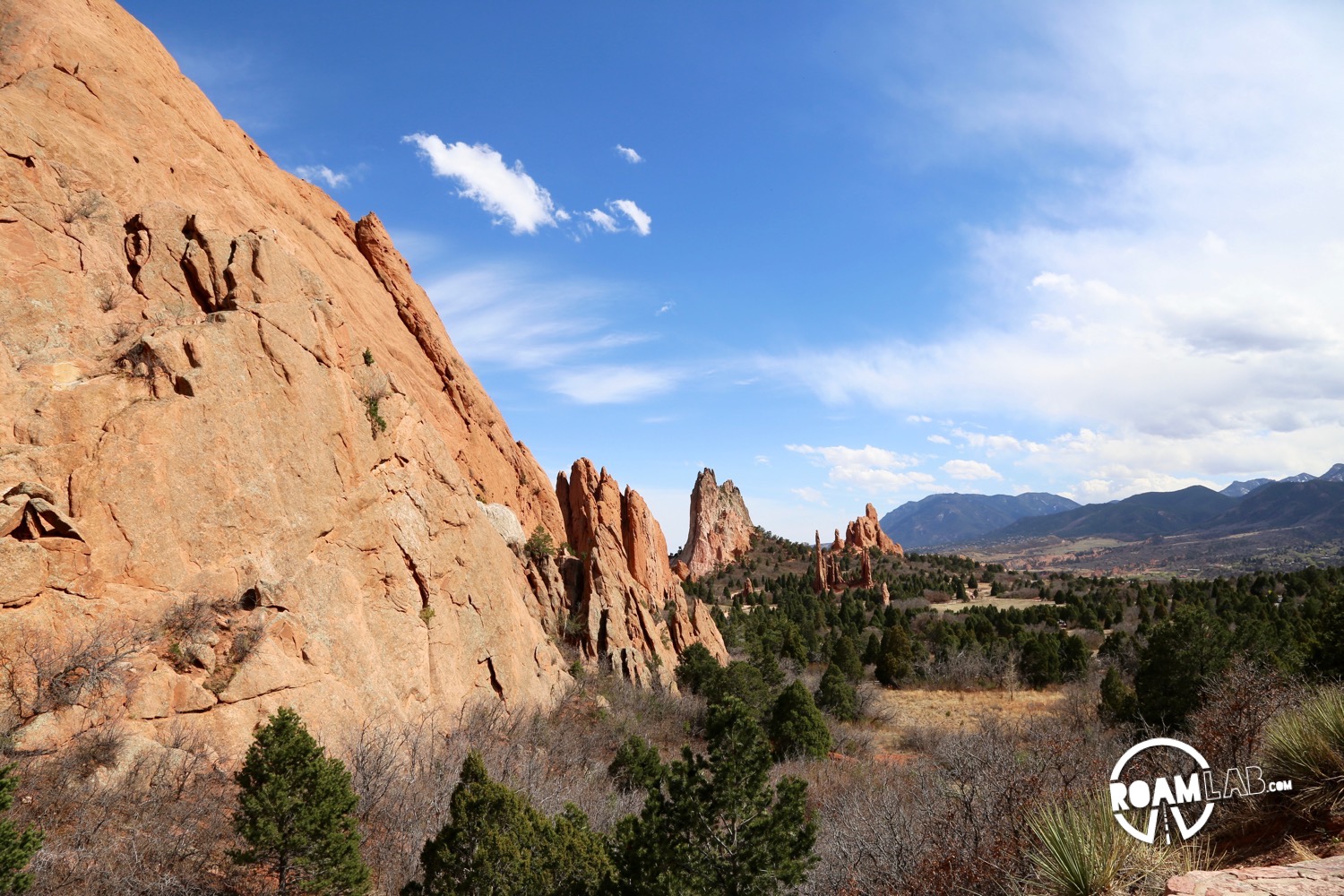 In what is clearly nature's escalation in geologic awesomeness for our exclusive delight, Colorado seeks to out-do Kansas's Monument Rocks with the Garden of the Gods. This rock formation features slabs of earth turned nearly vertical to form a unique ridge of stone with Pike's Peak rising in the background. On such a beautiful day, the park is swamped in tourists enjoying the first warm day after a surprise spring blizzard piled the city high with snow only a week ago.
The red, pink, and white sandstone, limestone, and conglomerate slabs that form the iconic ridgeline of the Garden of the Gods come from sedimentary beds that were originally formed in horizontal deposits but then were uplifted into their vertical position by the same incredible force that formed the Rocky Mountains and Pikes Peak to the west. What we see today is what remains after extensive erosion of the rock over the Pleistocene Ice Age. Most delicate layers of stone are worn away, leaving formations like the Balancing Rock.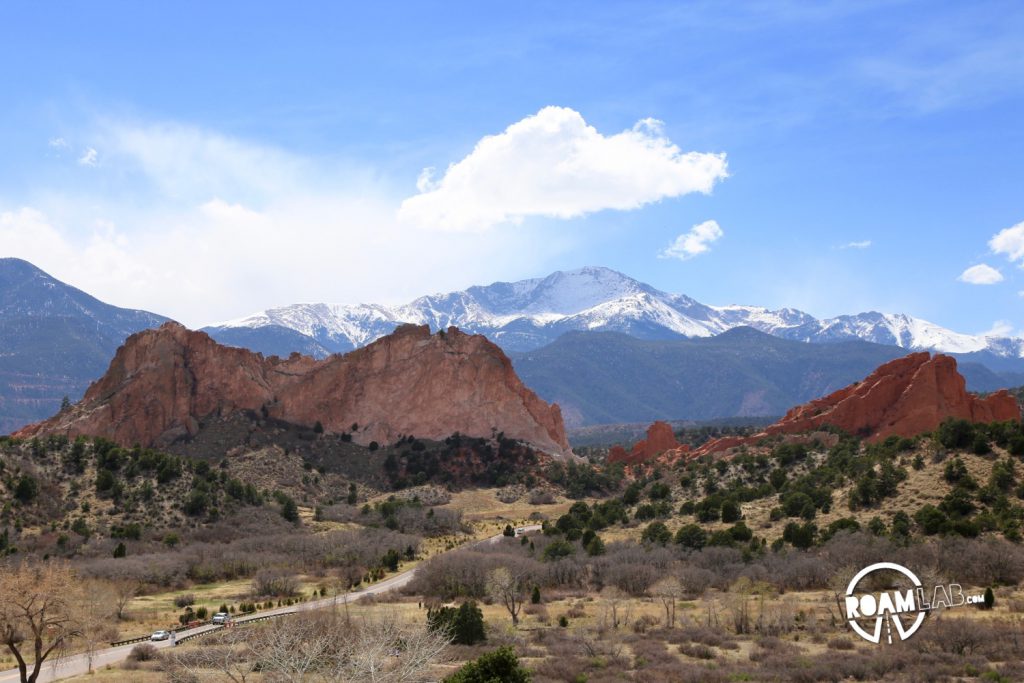 Visiting the Garden of the Gods
There is only a small parking lot near the rock formations and a few pullouts where you can stop and hike–all of which was taken. In a way, we almost can be too frustrated by the other cars filling the parking lot. Of course, everyone wants to get in on this beauty. Fortunately, there is a larger lot with space at the visitor's center with a vista of the rocks. So, we park at the visitor's center to learn about the rocks and then drive the main loop twice before heading on.