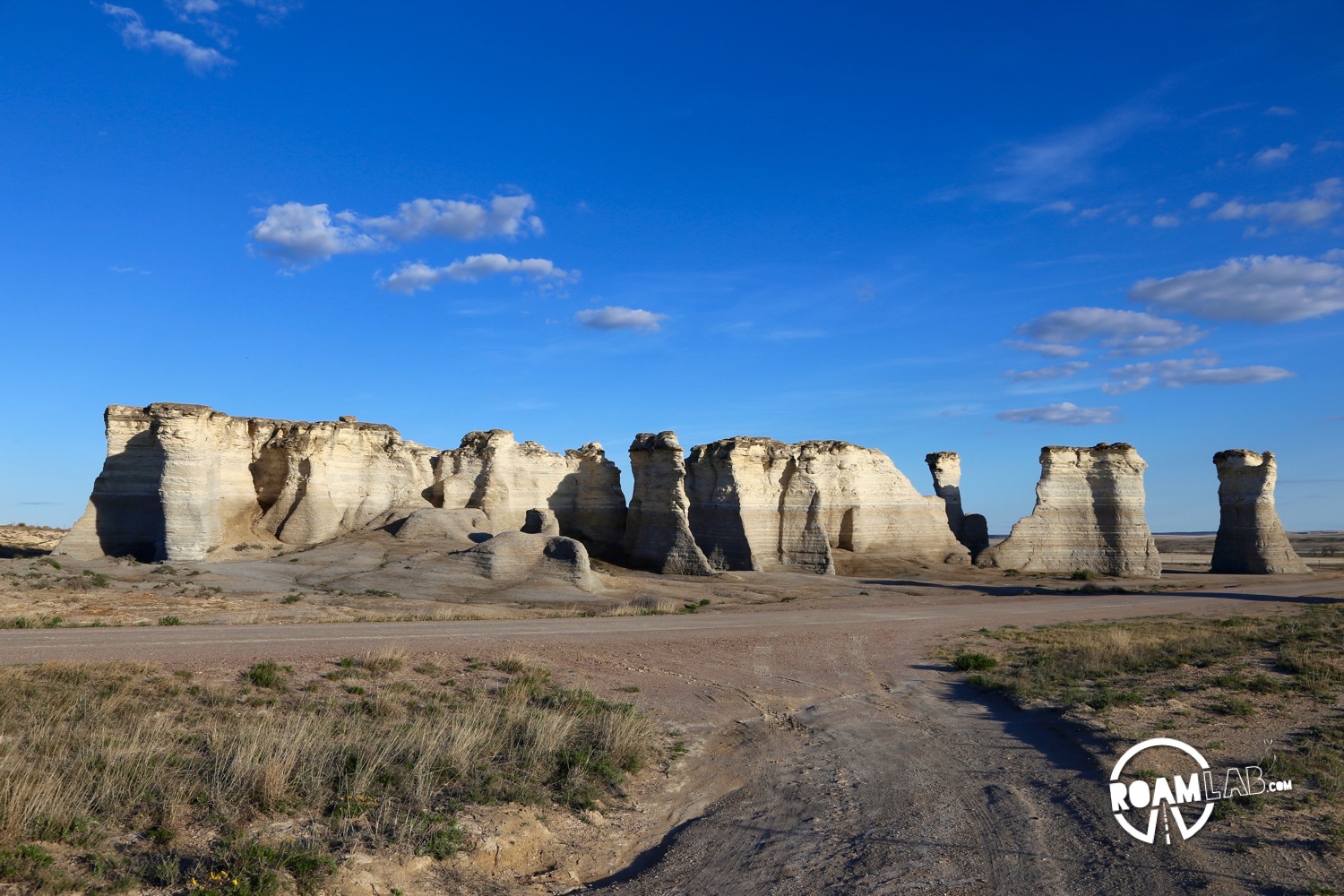 We love National Parks with massive rock formations. But the title of "National Park" tends to also be synonymous with "overcrowded." There is, of course, a paradox in National Parks: they are meant to preserve unique natural wonders but also share them at the same time. Rarely are those two missions compatible. That is why it is great to visit stunning parts of America that haven't quite become National Parks. Instead, they could be, say, a National Natural Landmark like, Kansas' Monument Rocks.
Monument Rocks are listed as Kansas' eighth wonder. Which makes me wonder what the first seven were. Because Monument Rocks are pretty amazing. The site is a series of chalk rock formations, shaped 80 million years ago as part of an ancient inland sea. 80 million years later, the rocks stand in the middle of private rangeland, but the owners allow visitors to come through and see the rocks. They tower over visitors and make for impressive shots (to be posted).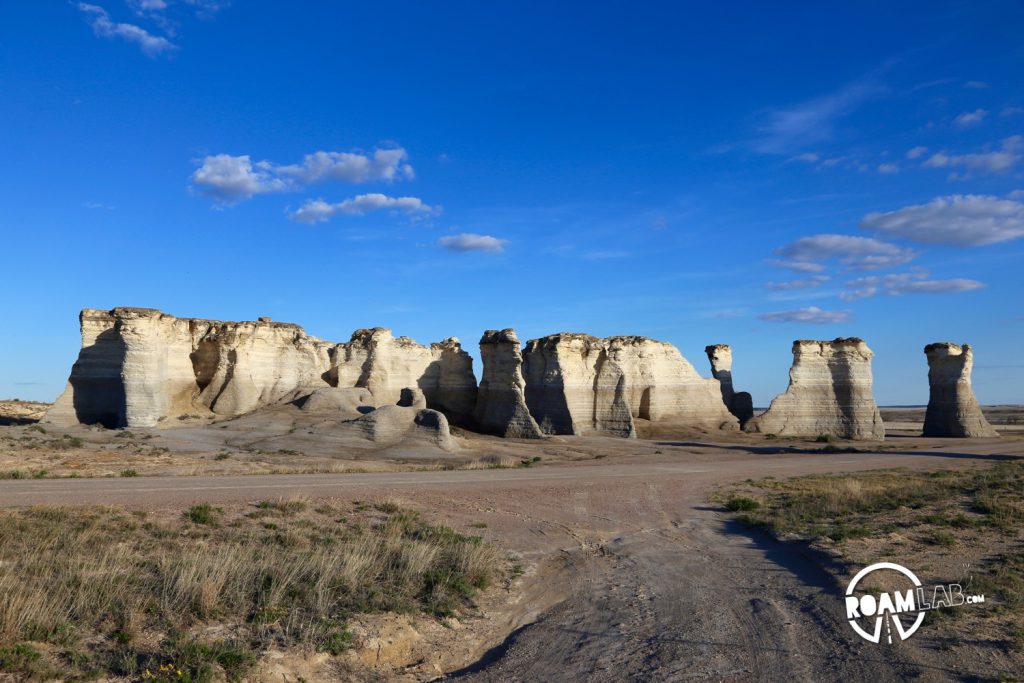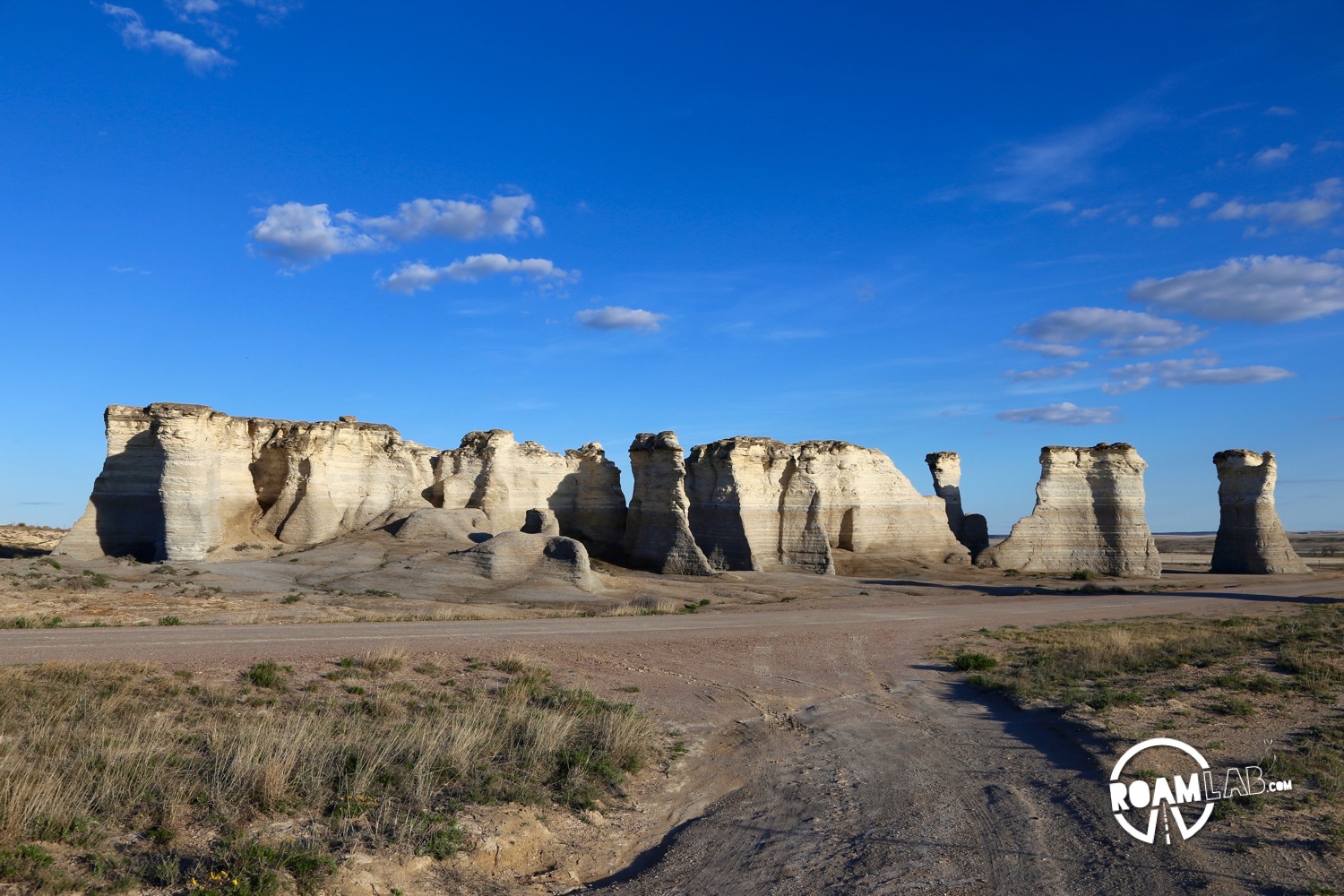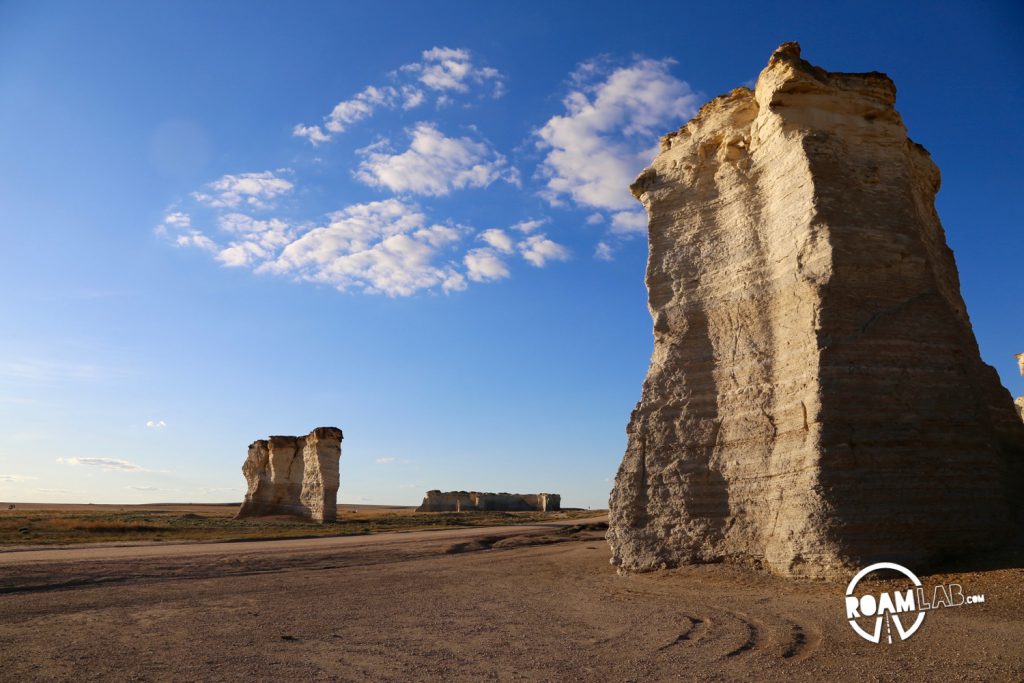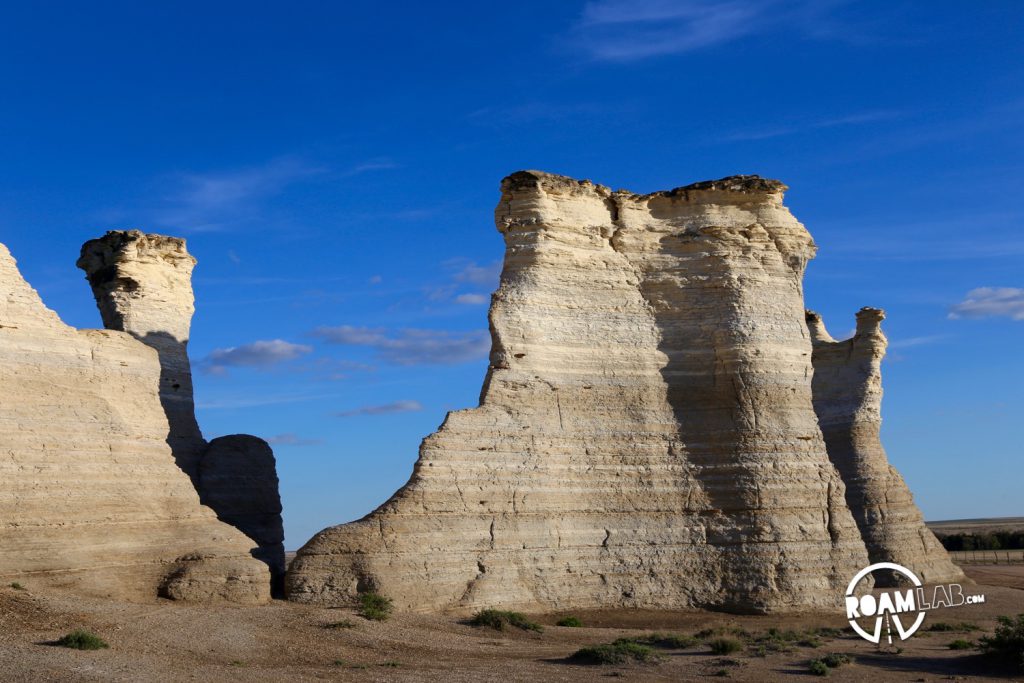 Atlas Obscura describes the access to the rocks as a well maintained dirt road. Maybe they visited the rocks in the summer or fall? Because in the spring, a day after a heavy rainfall, we were very happy for our 4 wheel drive when navigating the deeply rutted and shiftable road.