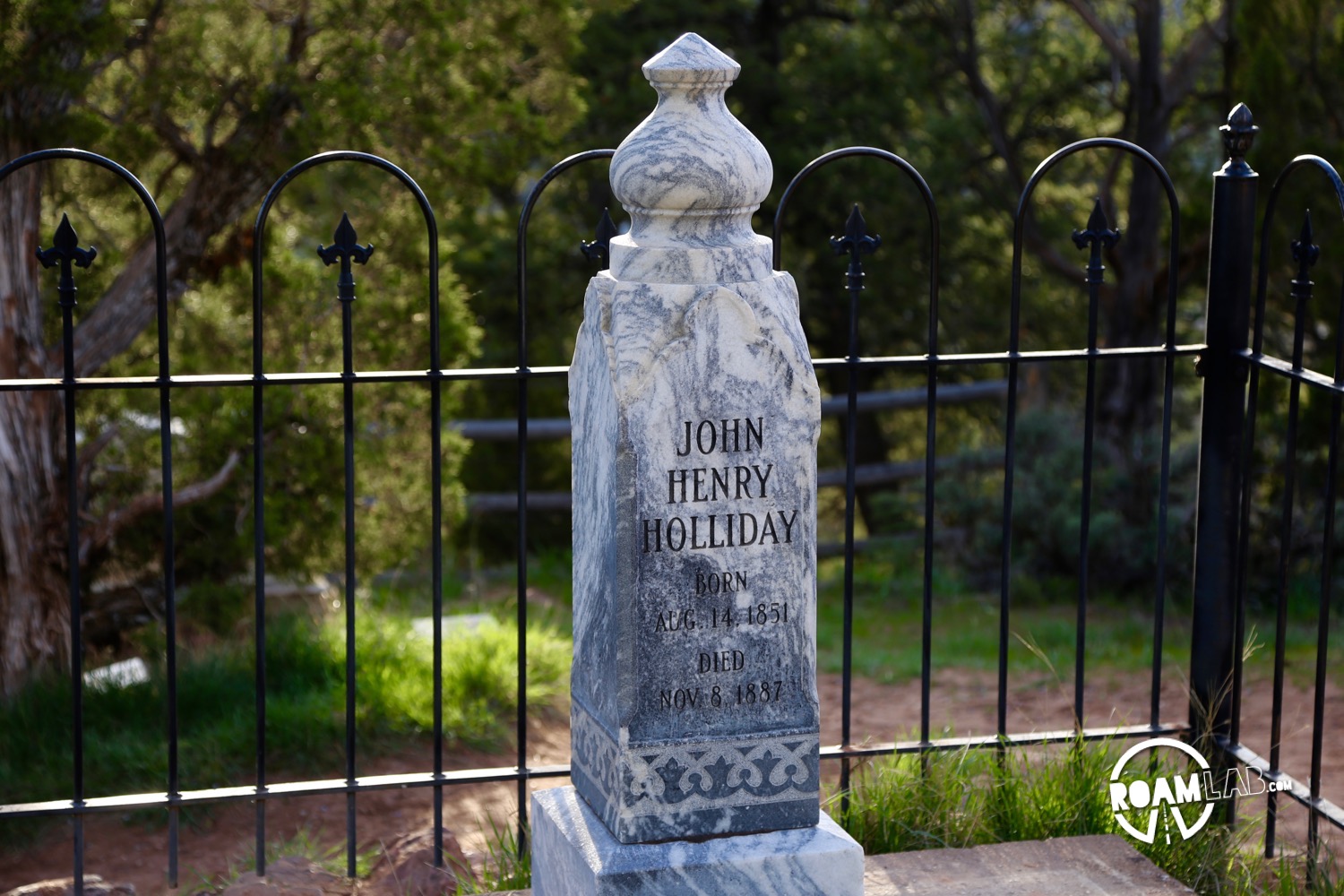 While driving through one of the most scenic highways in America (a stretch of highway 70 through White River National Forest) we discovered that we would be driving past Doc Holiday's Grave in Glenwood Springs, Colorado. Apparently, he came to Glenwood Springs for treatment before succumbing to consumption. We had just come through Tombstone, AZ a few months before, so we considered this an appropriate stop. While the hike to the graveyard was only half a mile, the elevation had us huffing and puffing. But we were rewarded, not only with the monument to Doc Holiday, but a spectacular view.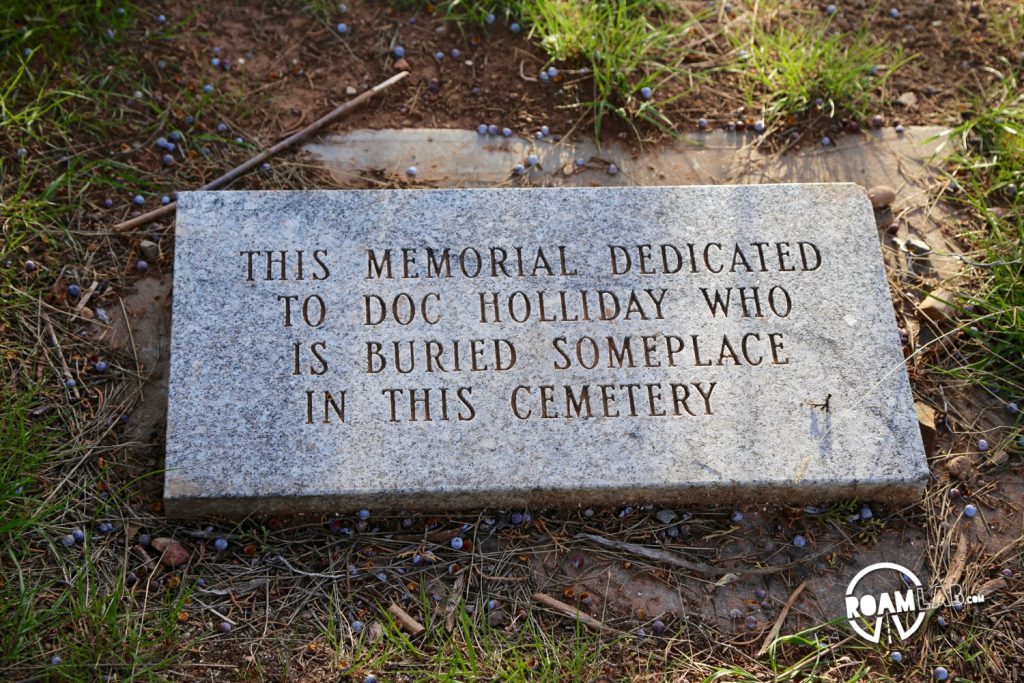 Fun fact: Doc Holiday is buried in an unmarked grave. While there is a gravestone, accompanying signage is very quick to point out that this is not the actual site of the gunslinging dentist. Apparently Holiday's grave site was kept secret lest anyone attempted to dig him up. We hadn't brought any shovels with us and were satisfied with a gravestone.
Side note: Glenwood Springs, Rifle, and Grand Junction are all unfriendly to "our kind." We had to drive an hour and a half, to the far outskirts of Grand Junction to find a Pilot truck stop where we could sleep for the night. All the Walmarts between Glenwood and Grand Junction, at least, were subject to community laws that prohibited overnight parking. The only other time we had experienced this kind of trouble was in Galveston, TX.