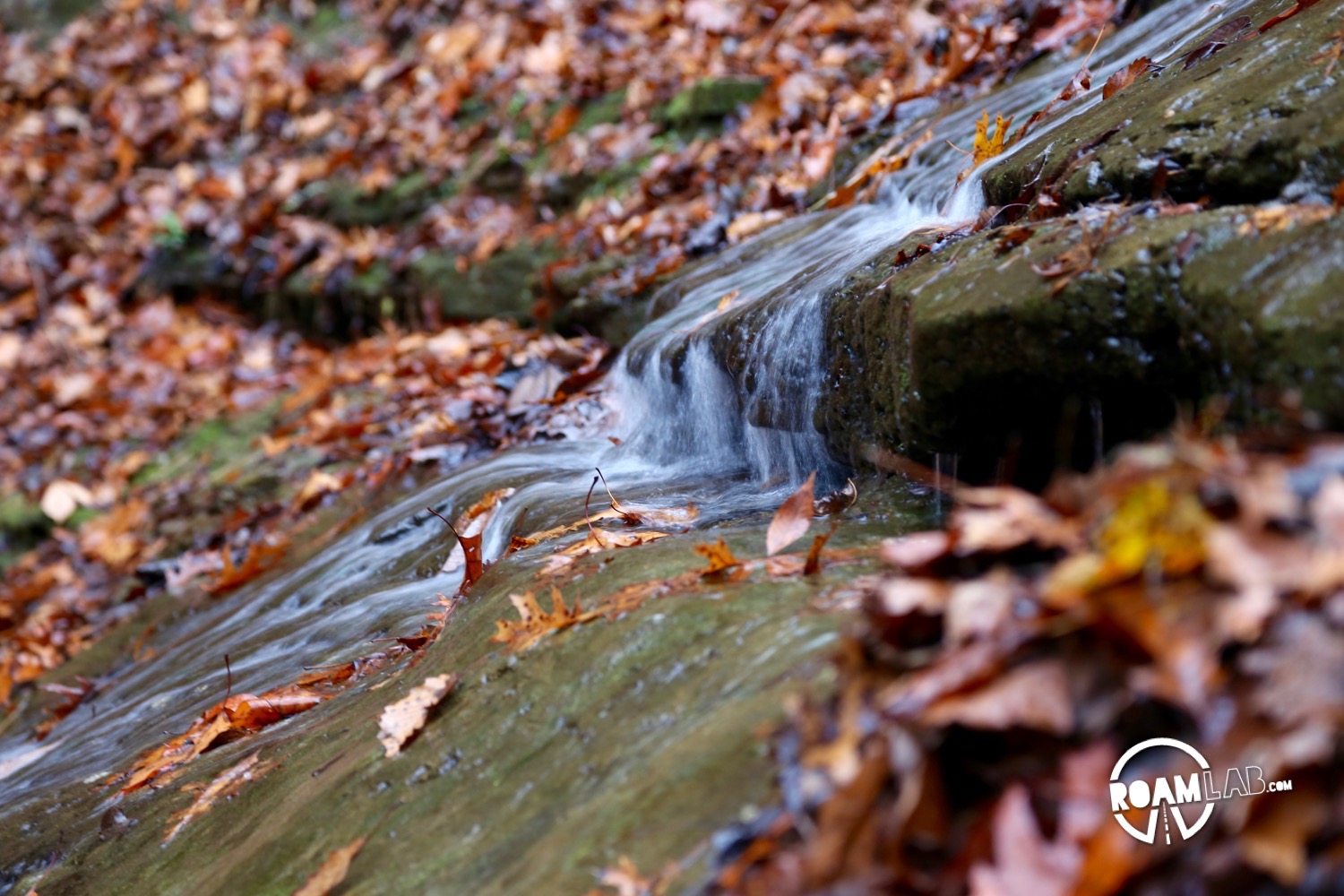 Jackson Falls
Natchez Trace Parkway
We are suckers for overlooks. So, when we saw an overlook for the Duck Valley at milepost 404 of the Natchez Trace, we stopped to enjoy the moody, overcast vista. To me, it was like some scene from Wuthering Heights. I could imagine Heathcliff moodily stalking across the valley. We stalked across the hills, too. Well, at least we hiked along a ridge and into a small gorge to enjoy Jackson Falls.
Jackson Falls is one of the most popular hikes along the Natchez Trace Parkway. The 900 foot long hike is a relatively simple, though steep, route to enjoy a waterfall. Unfortunately, the flow of the falls is highly seasonal. The bit of rain we experienced just before we left Nashville did not fully offset the weeks of drought that Tennessee had experienced—this is the same dry spell that enabled the devastating fires in Gatlinburg. The water was at a trickle compared to torrents captured in some of the awe inspiring shots I have seen online. All the same, it was still a delightful break from driving.
It is not as if this could be considered a mature waterfall. The course is a relatively new water way. Before, the Jackson Branch flowed independently from the Duck River. Yet, Duck River captured the Jackson branch and the redirected stream resulted in the Jackson Falls.
Today, visitors can enjoy lunch on the picnic tables near the parking lot at the beginning of the trail before the short hike to the falls. Though, visitors with knee problems may have to judge for themselves if the short but steep trail is worth the strain. Did I mention that the restrooms are heated? This is a game changer.