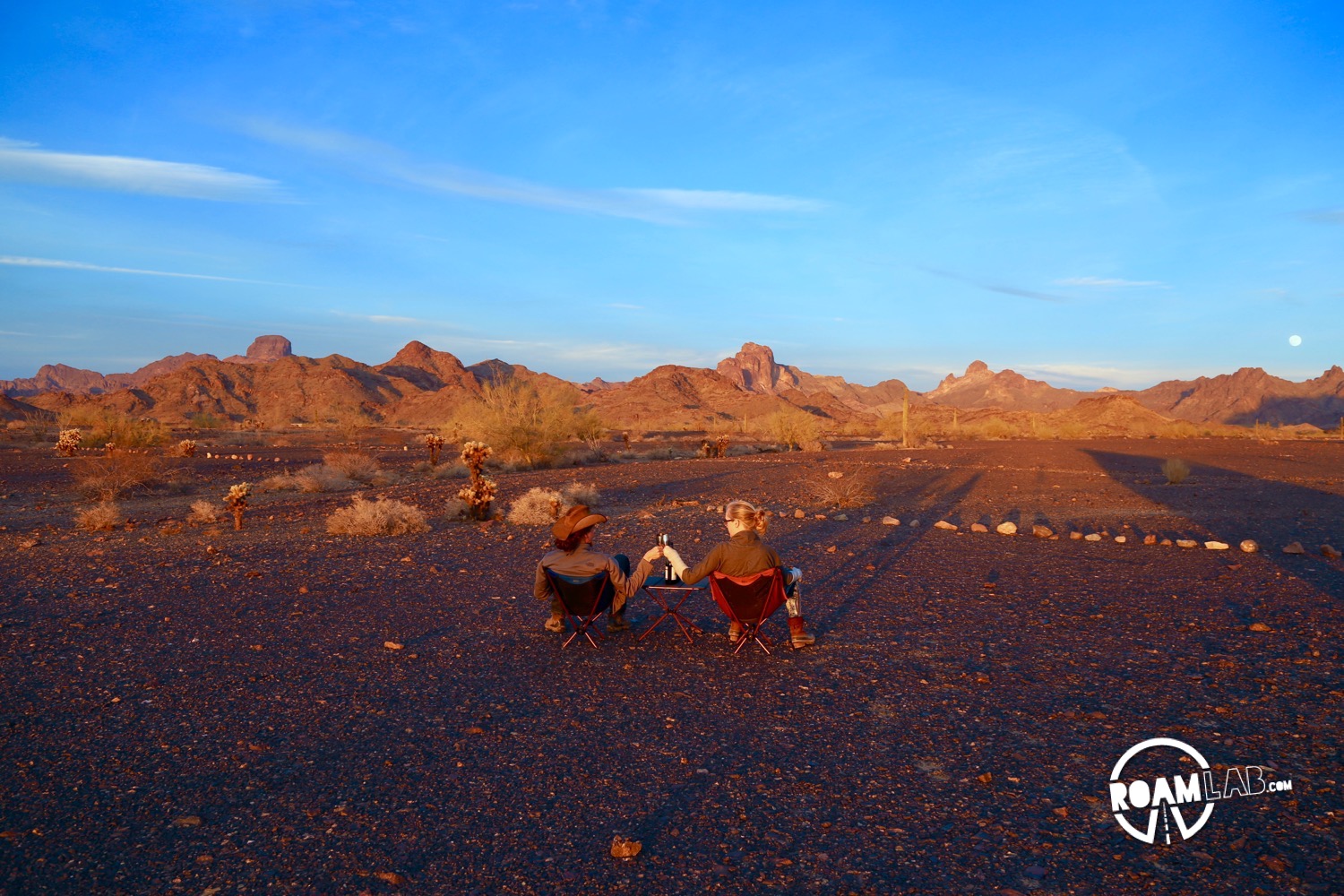 We were looking for a place to sleep. There is no shortage of options along the California/Arizona border. Snowbirds flock to expansive RV parks for the warm weather. But we weren't interested in parking in a lot, staring into the windows of neighbors right next to us. No, we wanted something rugged and beautiful. We wanted the Kofa National Wildlife Refuge.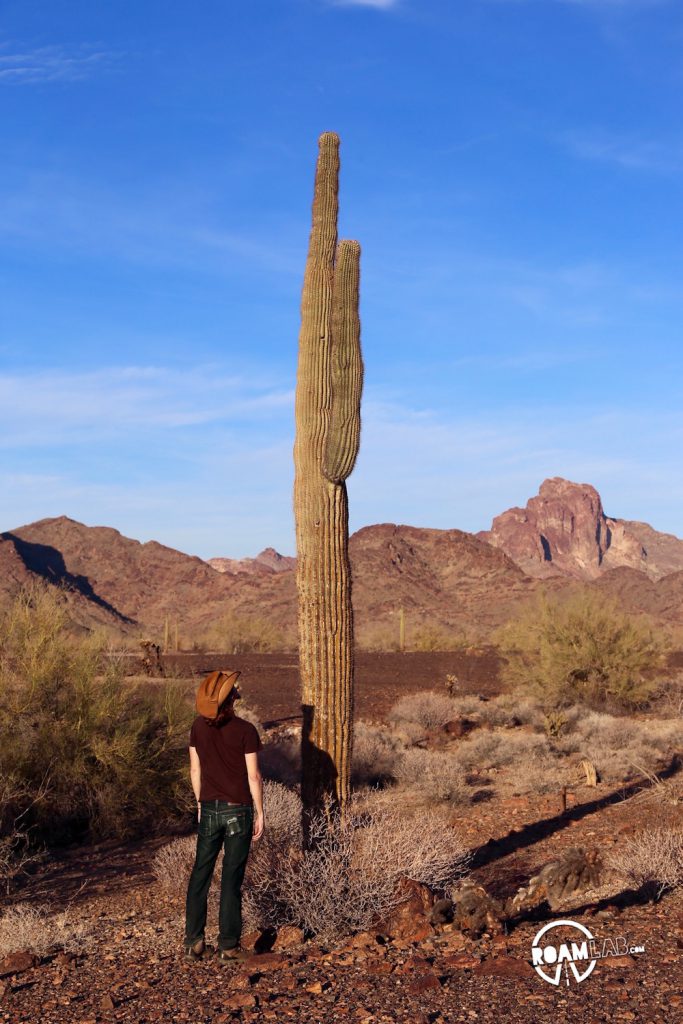 The Kofa National Wildlife Refuge is an acronym derived from the King of Arizona Mine located in its borders. While many gold, silver, and iron mines were located within its boundaries, today, most mining is banned. Instead, the region is home to a thriving herd of big horn sheep along with prong horn, coyotes, and other desert dwellers. The big horn have been so successful in their reintroduction to the area that they are now a source for other reserves and parks looking to reintroduce the big horn. Over 500 sheep have already been relocated.
We were also looking for a new habitat when we rolled in. While camping is allowed, it is dry camping. There are no toilets, running water, or other services of any kind. Access to the camping is a rough road that is only navigable by high clearance, 4 wheel drive vehicles. But that meant that this picturesque, remote location was completely isolated. We were alone and it was exquisite.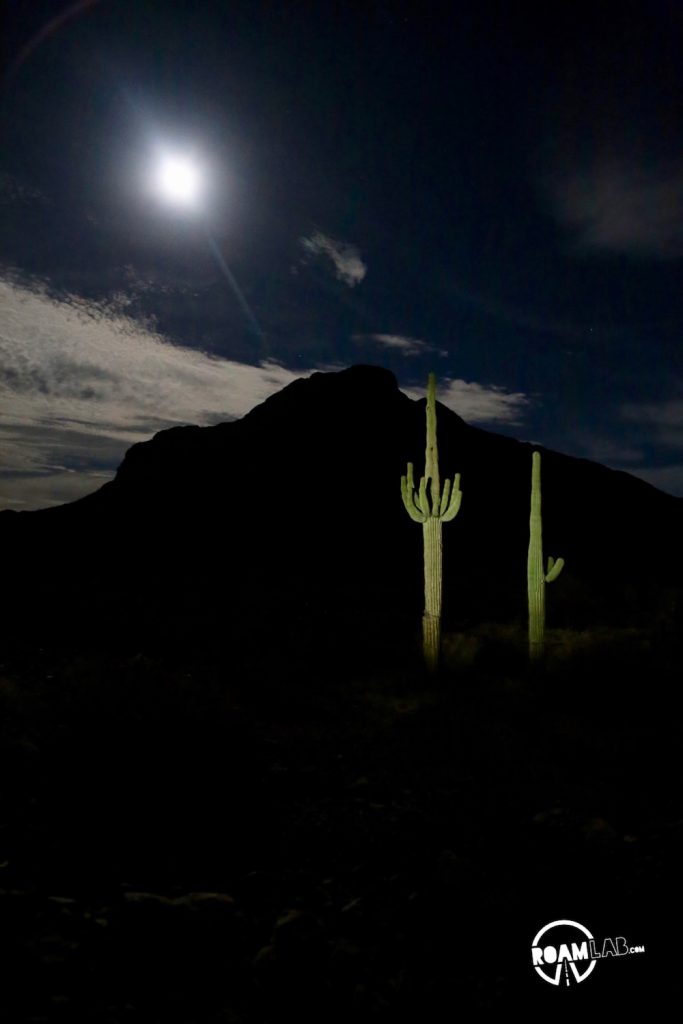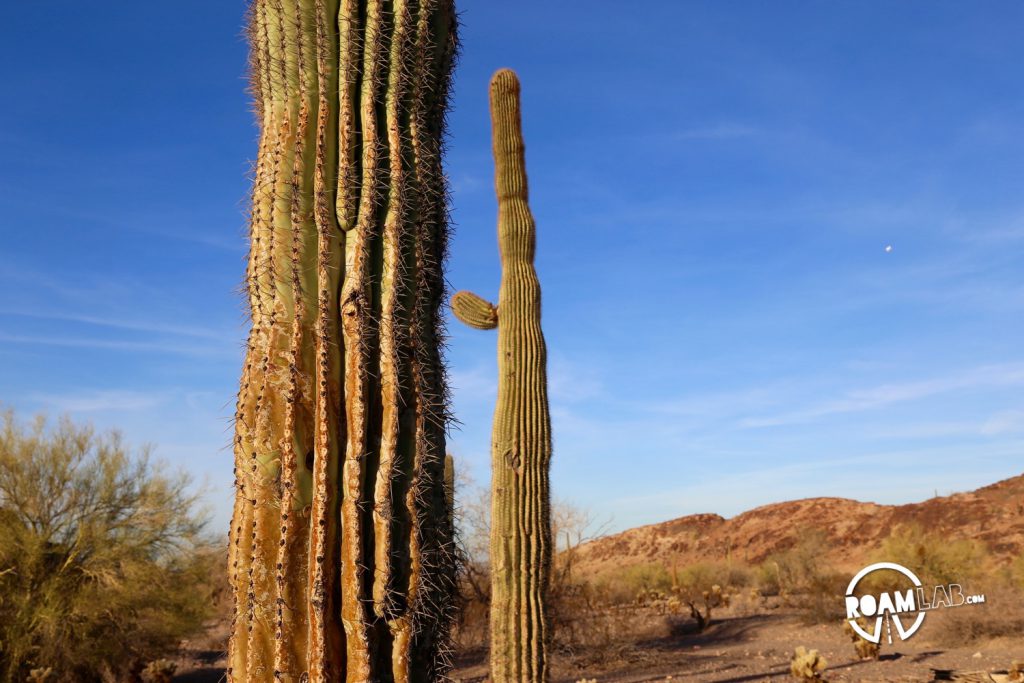 I wish we had known that camp fires were permitted. If so, I would have picked up a steak. As it was, we did have a bottle of pinot noir along with cheese and grapes. We ate dinner while watching the sun descend over a distant range and the moon rise.
The next morning, we were perfectly situated to bob and sway over the rugged, rutted dirt roads of a little recreational off-roading. By the time we were ready to head out for lunch, the first of a squad of dune buggies and jeeps began bouncing along the road. We, however, were headed for quartzite for lunch and then across the border to California in time for dinner.