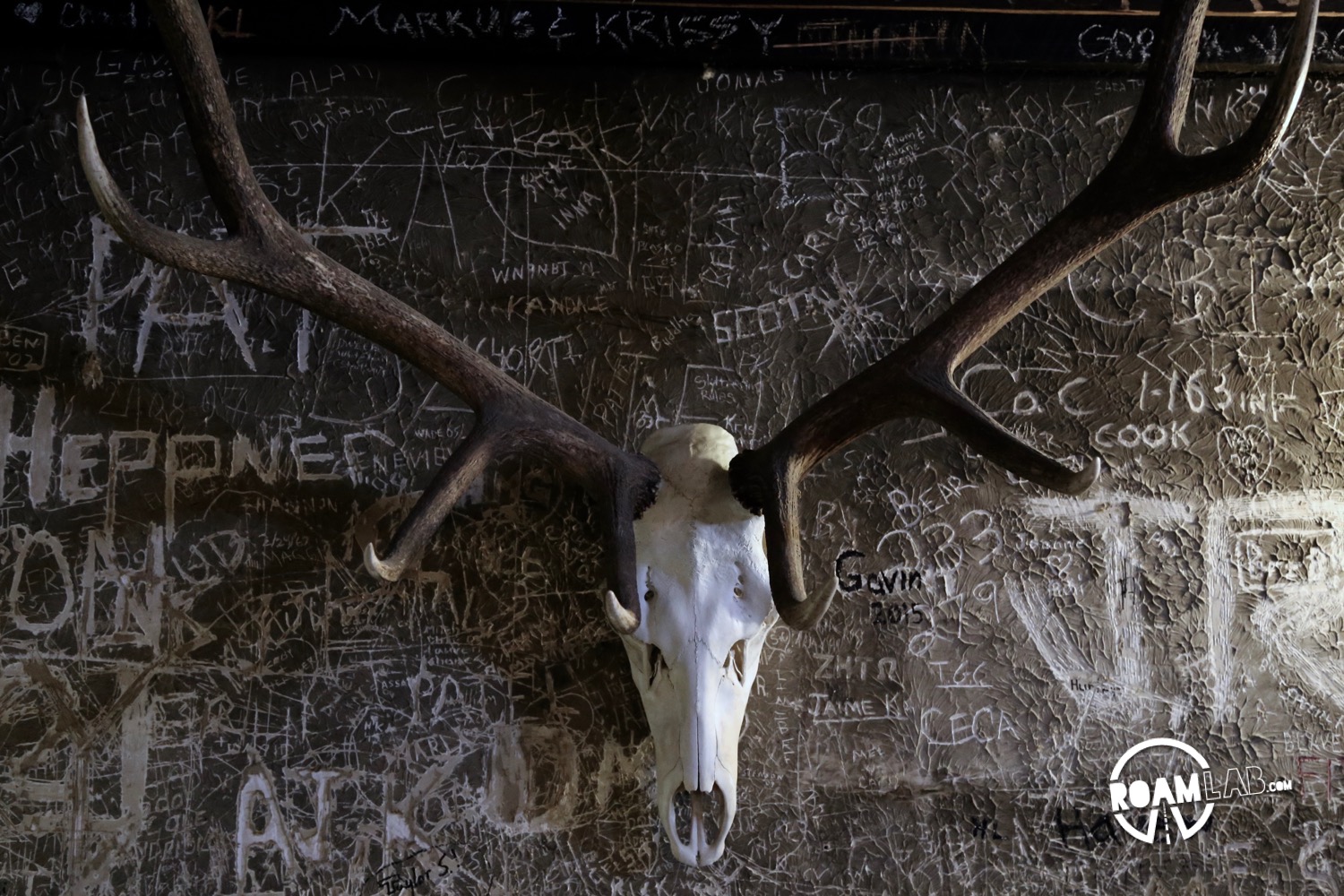 We had lunch in a ghost town.  There were skulls on the walls, animal flesh on the table, and partially collapsed buildings all around.
This is the town of Marysville, Montana where a gold strike in the 1880s brought 4,000 people looking to make their fortune.  But the gold that spurred the creation of an opera house, post office, restaurants, and many other conveniences of the late 1800s gradually petered out and, with it, went the population.  There  is still some limited mining in the area and, according to a friend in the know, the Masonic Temple was still active at least as of a couple years ago. For the most part, though, Marysville is a ghost town.
The one real draw that still remains is Marysville House, the local restaurant.  From the outside (and frankly, when first walking in the door) the establishment looks more like a dive bar than a place to order steak and king crab.  Yet surf and turf was exactly what was on the menu and it was good! The steak with an herb butter included excellently roasted potatoes and vegetables. While the king crab was not only succulent but also bisected along the length of the legs to make for the easiest consumption of this spiny monarch that we have ever enjoyed.  We made a point to pair it with some locally appropriate Miner's Gold beer that was on tap from Lewis & Clark Brewing Company based in nearby Helena, Montana.
If you are headed through Helena, this is a worthwhile detour.