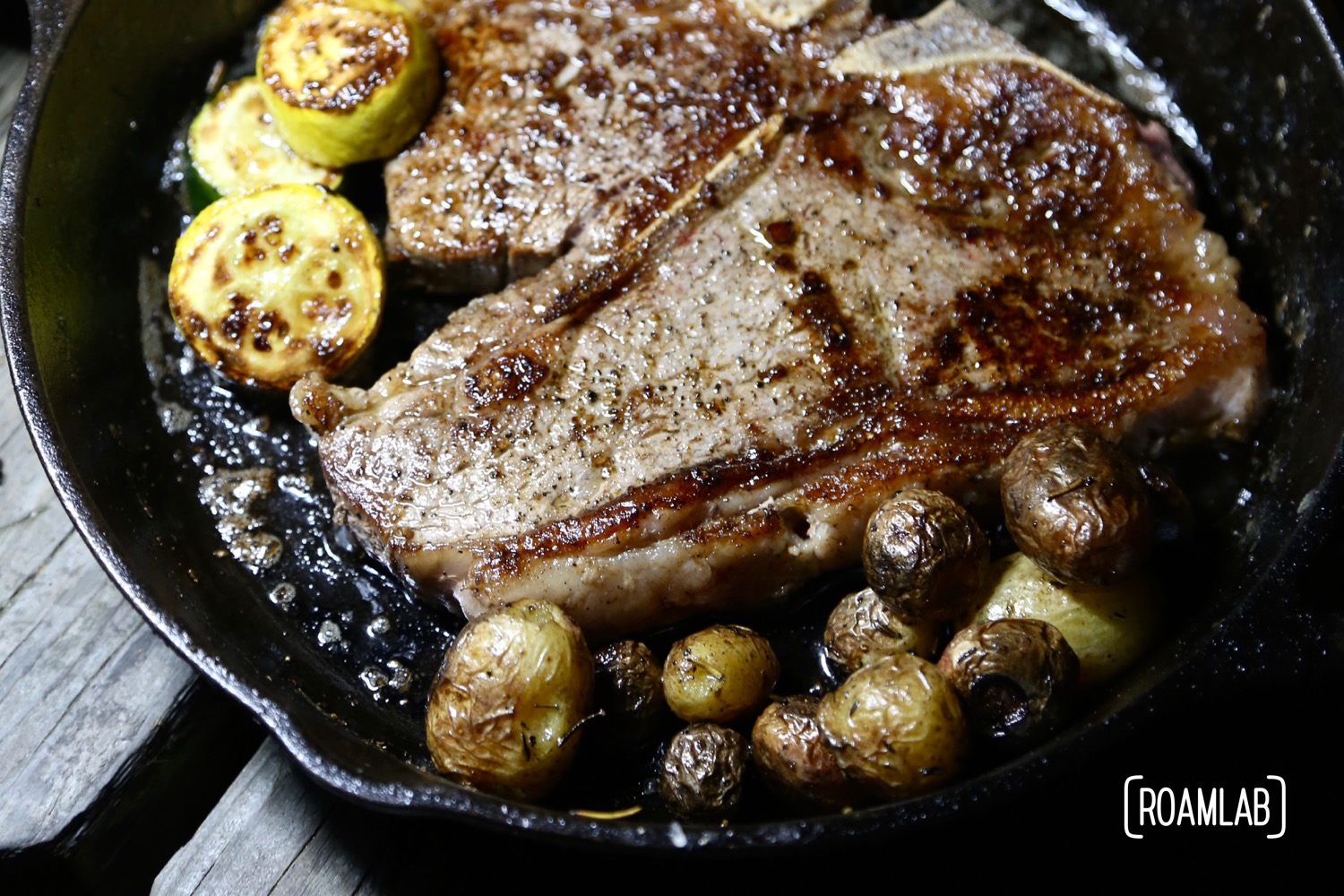 Porterhouse Steak
Campfire Cooking
A porterhouse steak is one of our go-to options when cooking a very special, romantic meal. A porterhouse steak is a huge portion including large cuts of the tenderloin and strip steak. While you can purchase thin cuts for one person, the brilliance of a porterhouse is in buying a single thick cut, giving it a rich sear and garlic butter glaze, and serving in slices for two. So pick a romantic spot, pour a strong red wine, stoke up the literal and metaphorical flames with this enduring classic.
Porterhouse Steak Recipe
Serves 2
Ingredients
Porterhouse steak, 2-inch thick cut at room temperature
2 cups of mushrooms, sliced
Two garlic cloves
2 tablespoons of butter
1/4 cup of red wine
sea salt
pepper, roughly ground
olive oil
Equipment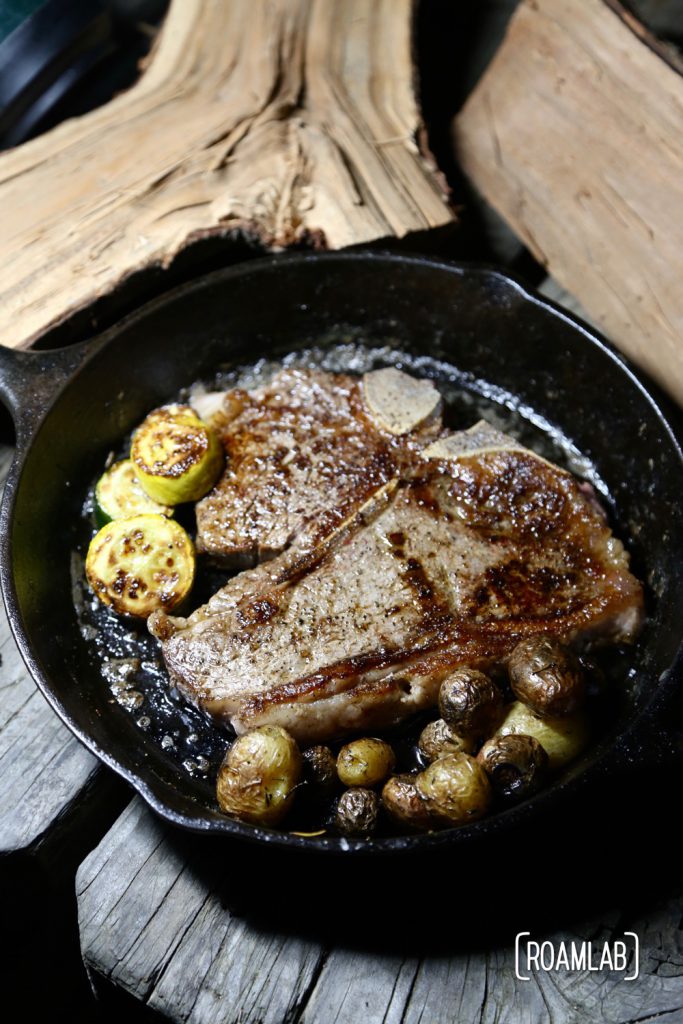 Directions
The art of the porterhouse is to achieve a rich sear while evenly cooking the interior. Before doing anything else, set the porterhouse steak out at room temperature half-an-hour before you plan to cook it. This will allow the steak to cook much more quickly and evenly.
Steak
Heat skillet with a tablespoon of olive oil
Liberally cover steak with salt and pepper
When skillet is so hot that the olive oil starts smoking, carefully set steak in skillet with garlic
After 4 minutes or once the steak has reached a deep brown sear, transfer it to a cutting board, seared side up
Cut steak away from bone
Slice the tenderloin and strip steak in 3/4-inch slices, parallel to the bone
Reassemble steak around bone in the skillet
Spread one tablespoon of butter over seared steak
Cover skillet and return steak to heat and cook to your desired degree of doneness (4-6 minutes).
Remove steak from skillet and set aside to cool
Leave any remaining butter and steak juices in skillet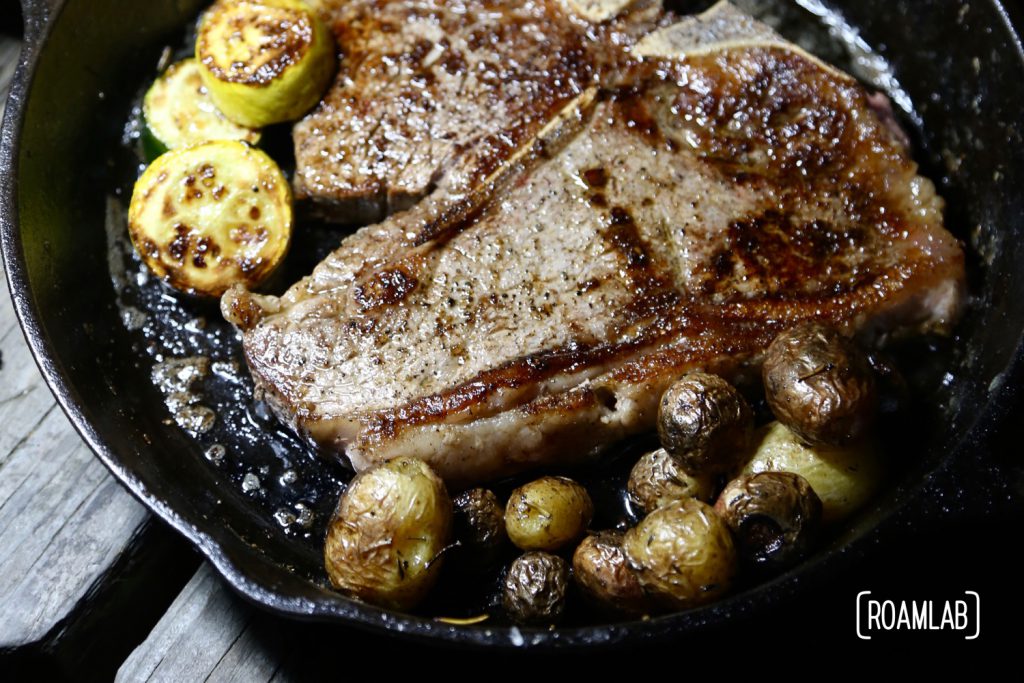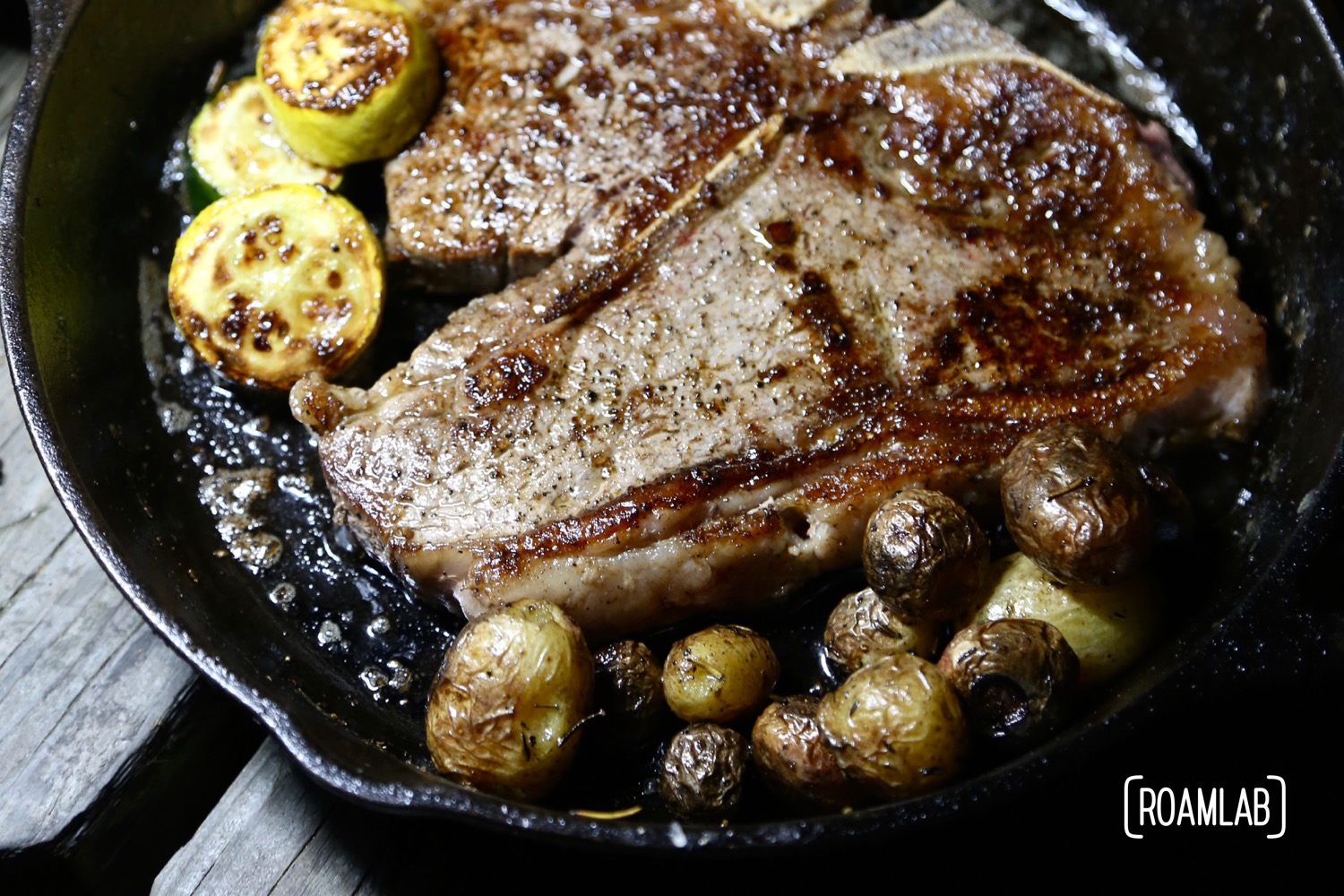 Mushrooms
In same skillet drop mushrooms, wine, and remaining tablespoon of butter.
Mix ingredients and scrape any seared salt and fat from the bottom of the skillet
Simmer mushrooms until mushrooms are soft and wine and butter mixture is reduced to a sauce.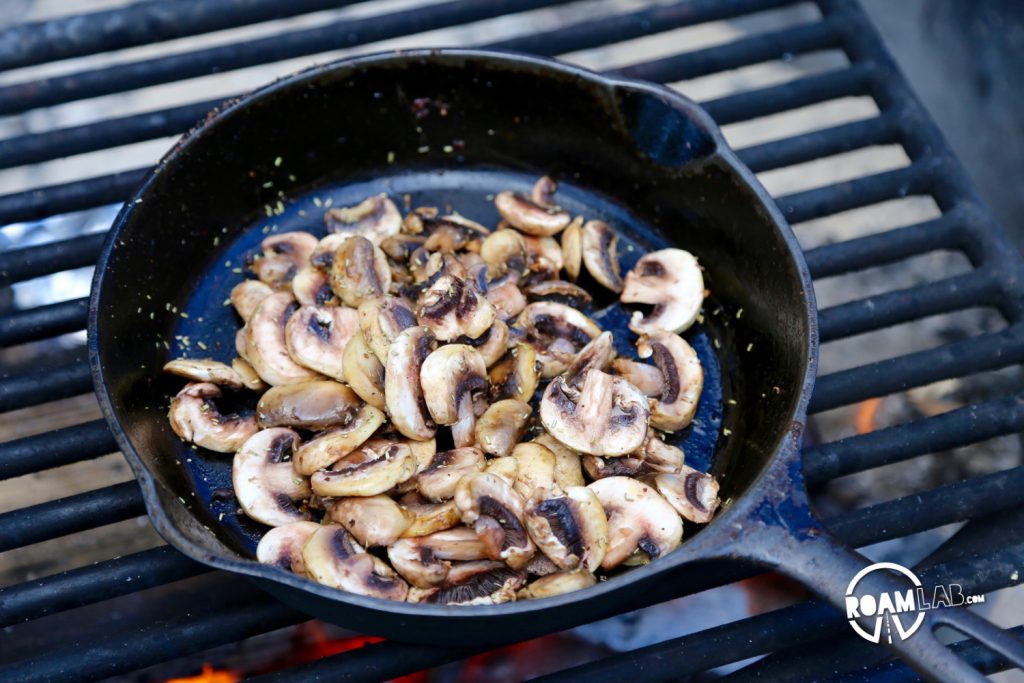 Parings
Oh, this is going to be a treat. So make sure to tie it together with your favorite sides. To me, you can never go wrong with some Roasted Potatoes. Of course, this is a heavier dish, so we like to lighten it up with a vegetable side such as Grilled Zucchini with mozzarella or Tin Foil Green Beans. For us, the dish isn't complete without a full bodied red wine such as a Cabernet or even a Malbec.