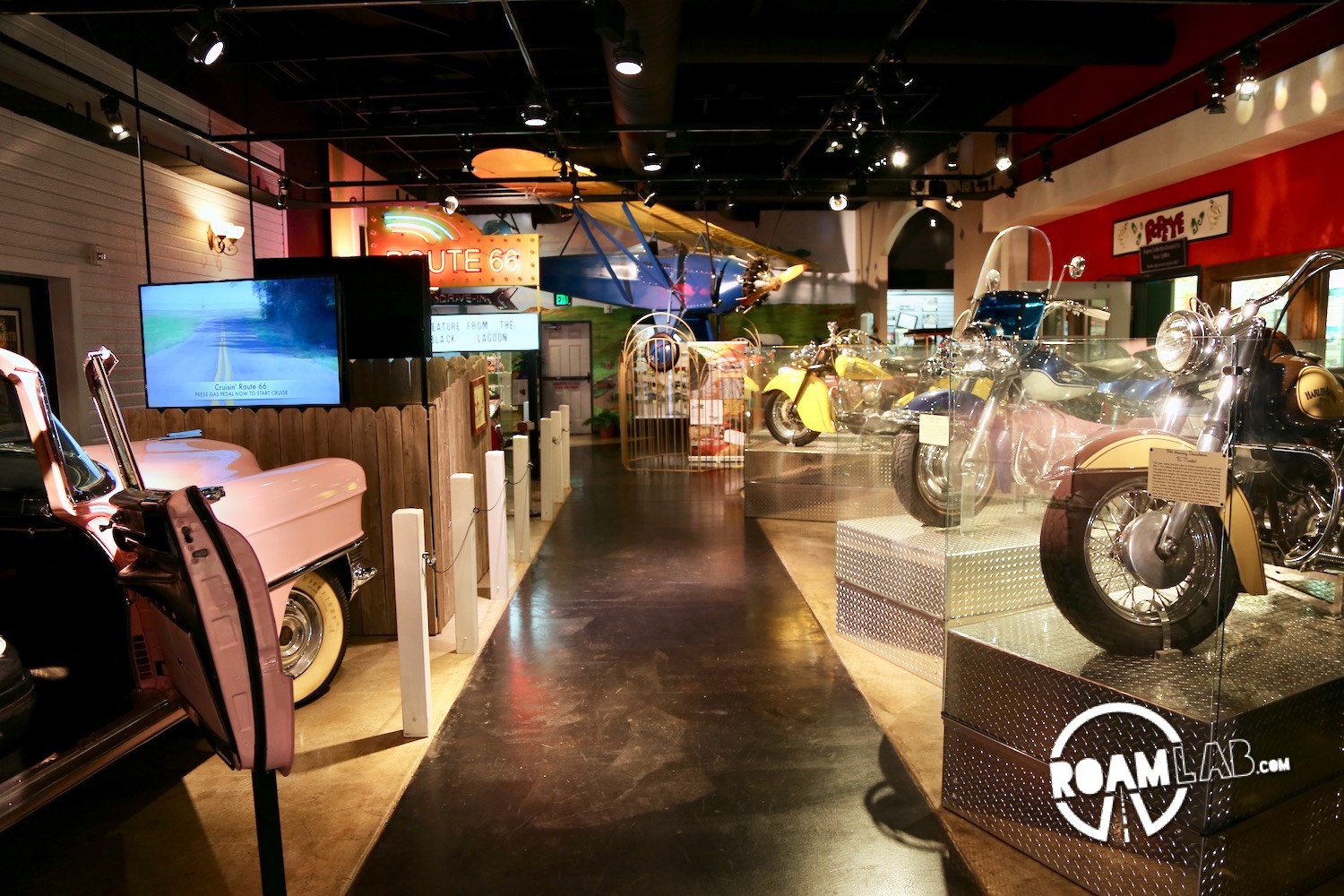 Route 66 is one of the few remaining and remembered byways from the early days of cross country motor travel. In a day before the interstate system and standardized routes—when motor clubs marked roads and popular thruways had their own name—Route 66 was the Mother Road.
Today, only portions of the historic route are maintained. Towns that thrived around historic tourist traffic are now bypassed by Route 66's heir, Interstate 40. All the same, classic tourist draws, diners, and structures in homage to the Mother Road continue to flank the remaining portions of this classic piece of Americana.
One stop not to miss is the National Route 66 Museum Complex in Elk City, Oklahoma. We came to learn about Route 66 but stayed for the displays on classic cars, pioneer life, rodeo riders, and ranching. You see, the National Route 66 Museum is just one of a series of museums that are accessible with your ticket. We visited them all.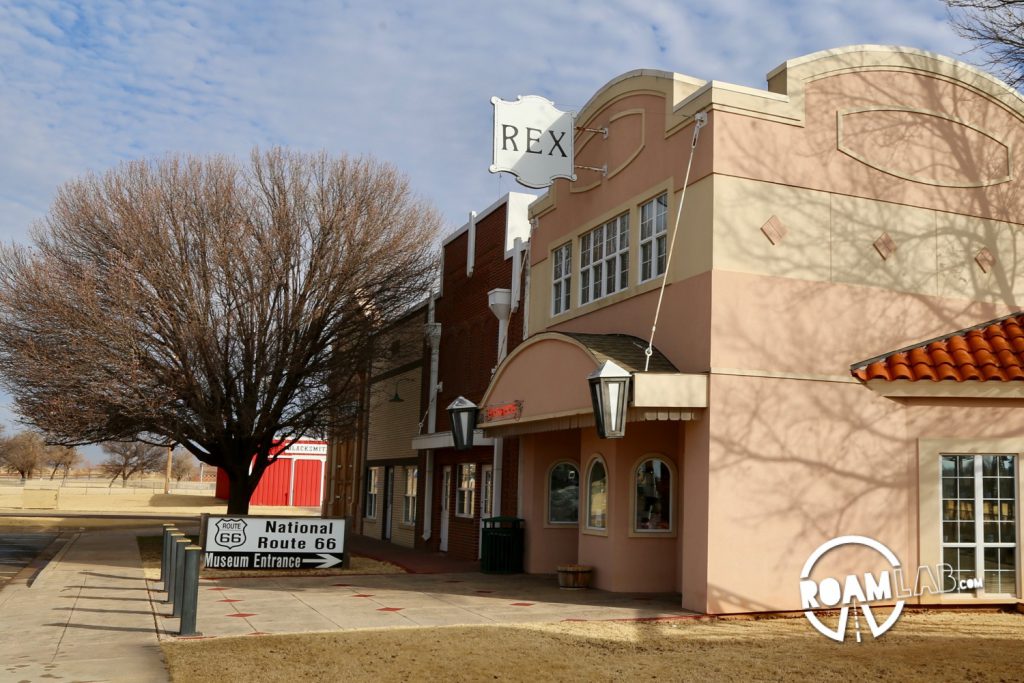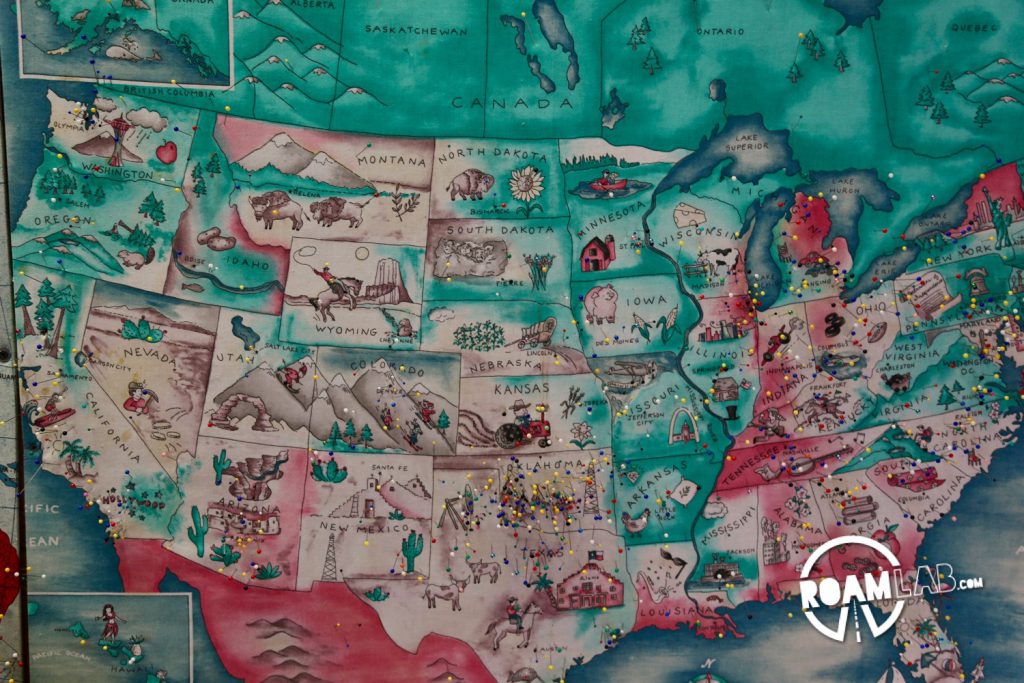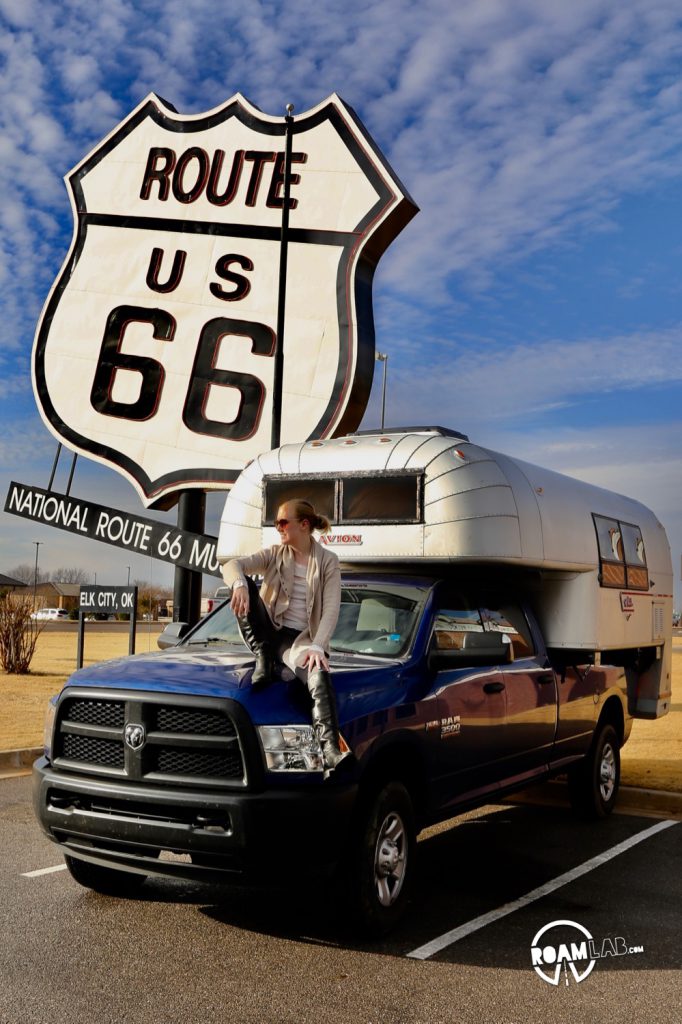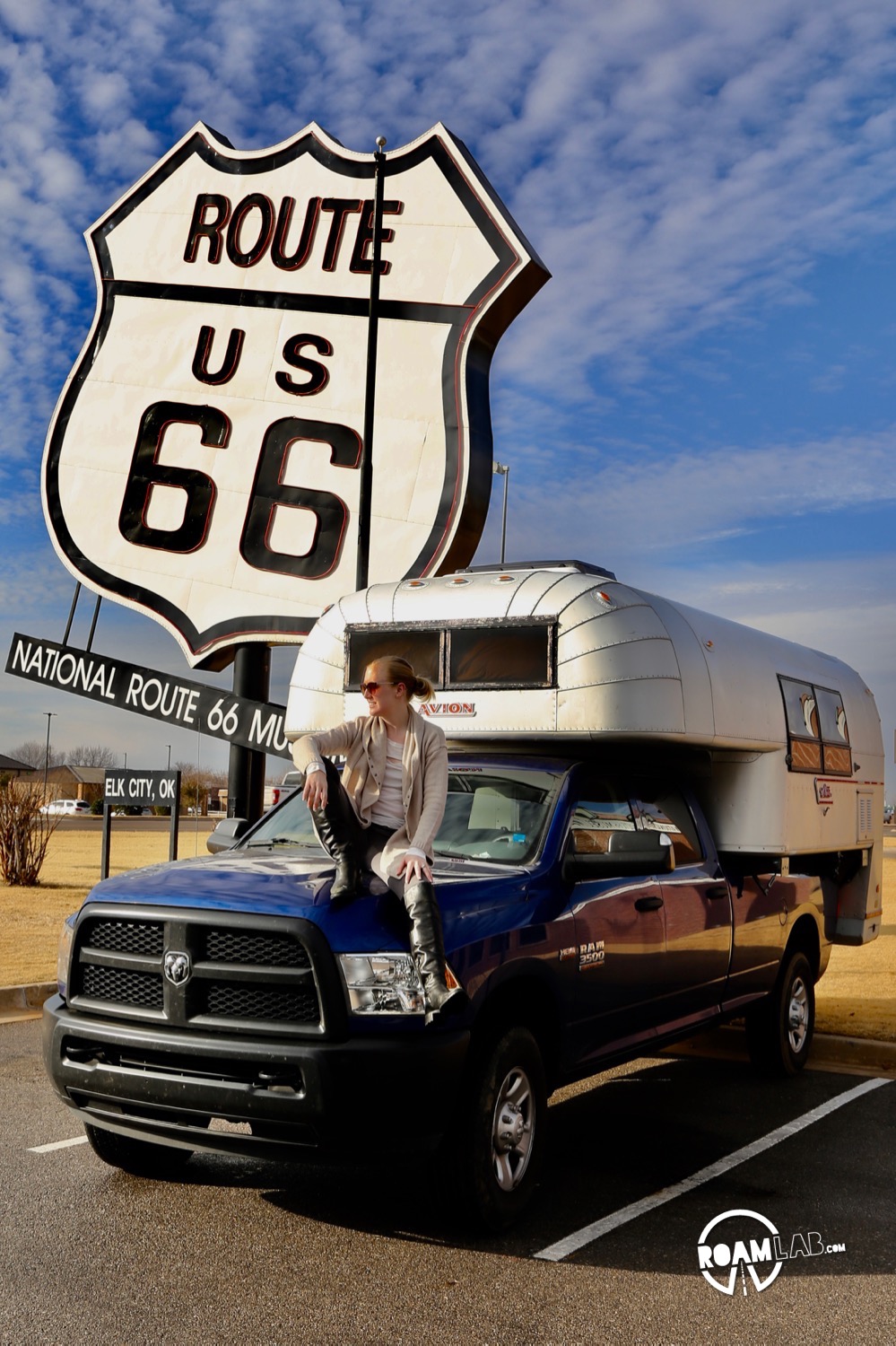 National Route 66 Museum
The National Route 66 Museum is one of many museums commemorating this historic road. It stands out in the quality of many of the displays but also the scope of its displays. Not only does the museum cover classic cars, tourist traps, and drive-in culture but it has additional displays covering the cultural and industrial history of Oklahoma.
Visitors absolutely should take the time to start with the short informative movie that introduces visitors to the history and cultural importance of Route 66 before wandering through displays of classic cars and Route 66 dioramas.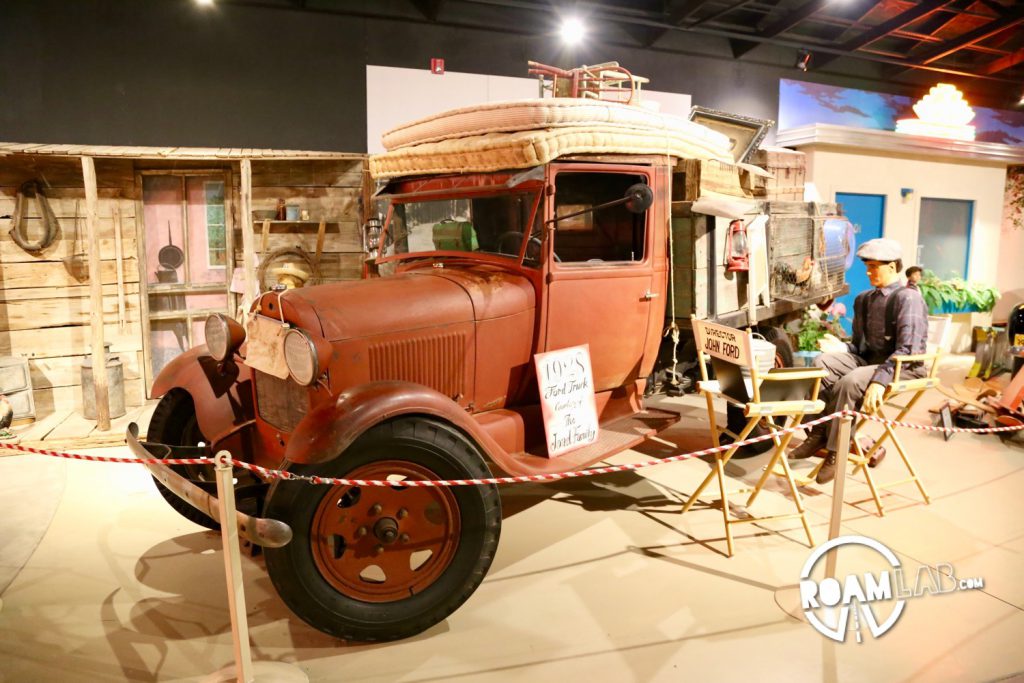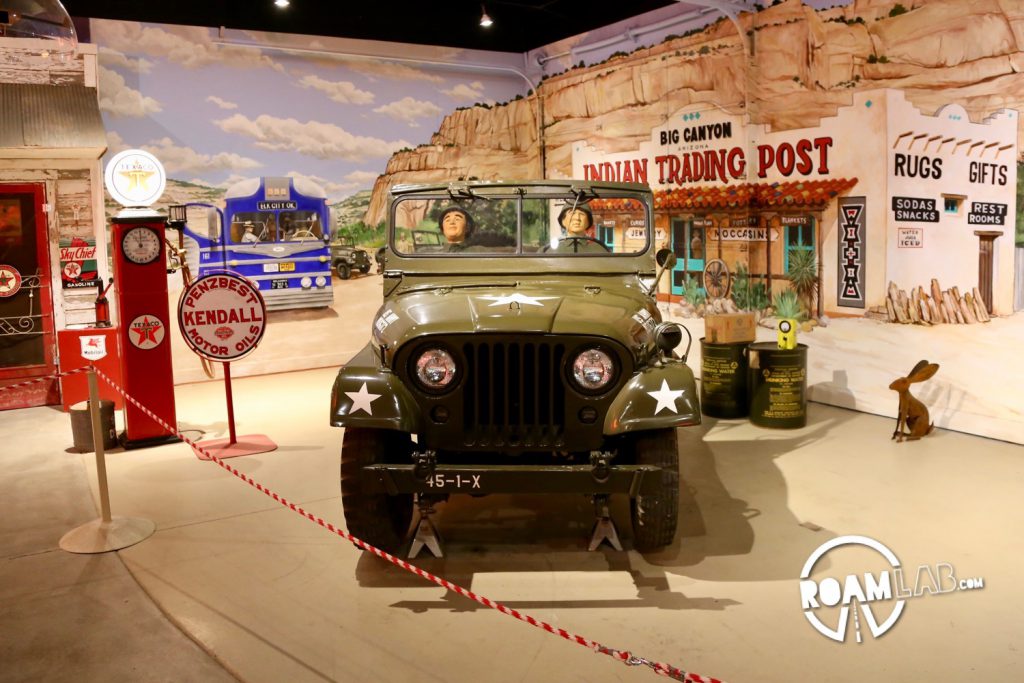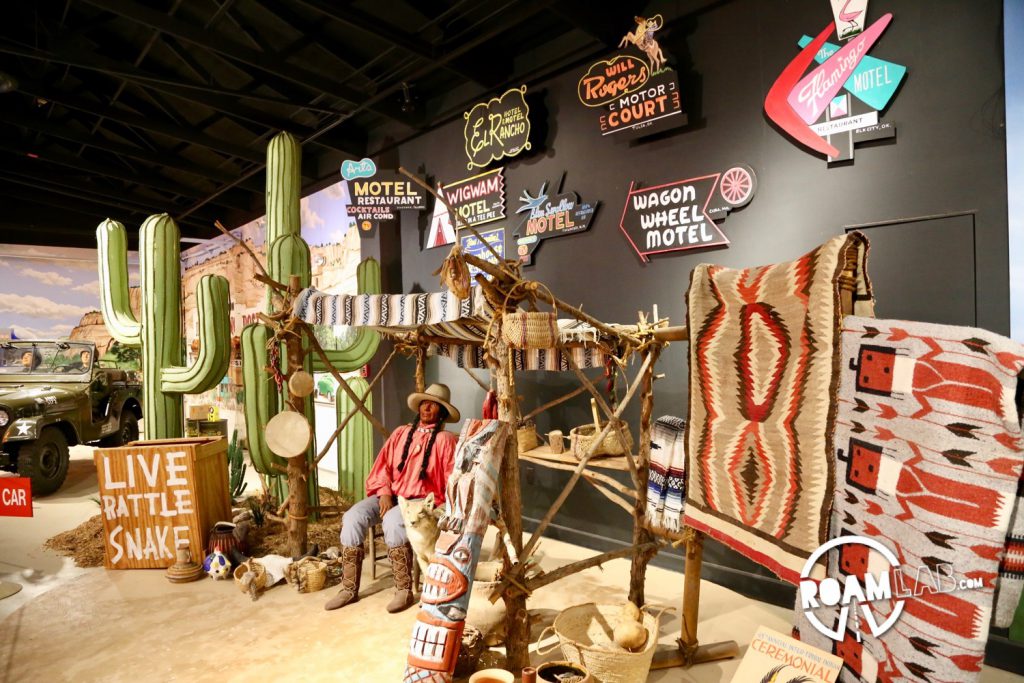 National Route 66 Transportation Museum
The Route 66 Transportation Museum melds classic cars with the history of the mother road. Visitors can sit in a 1959 Cadillac and watch the scenery roll by or cuddle up in a flashy Chevrolet Biscayne to experience an evening at the drive in with clips of The Swamp Thing.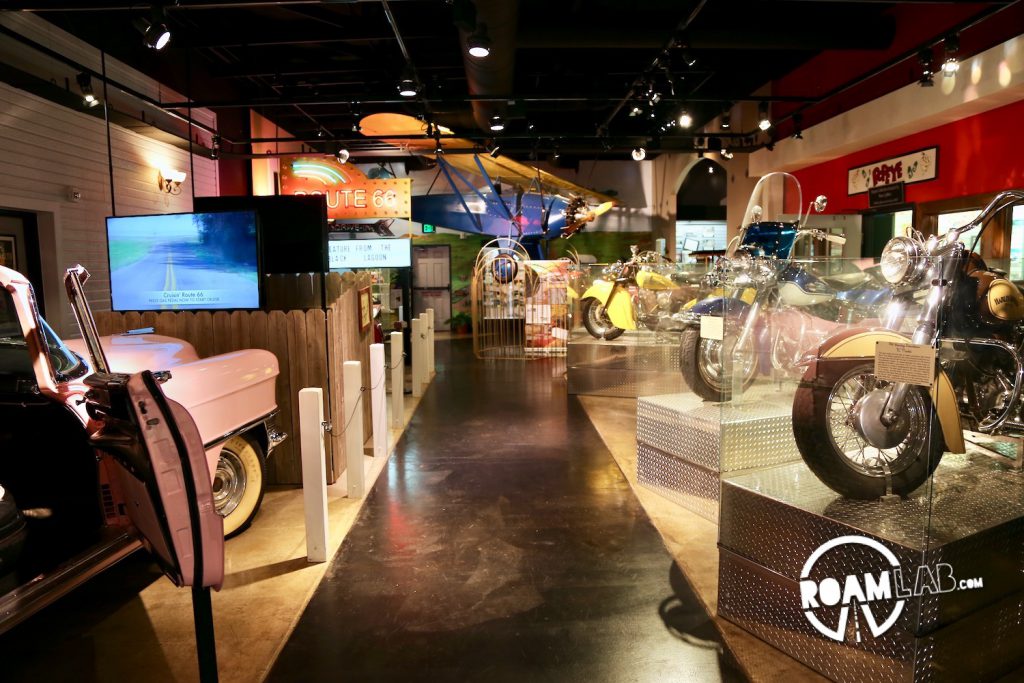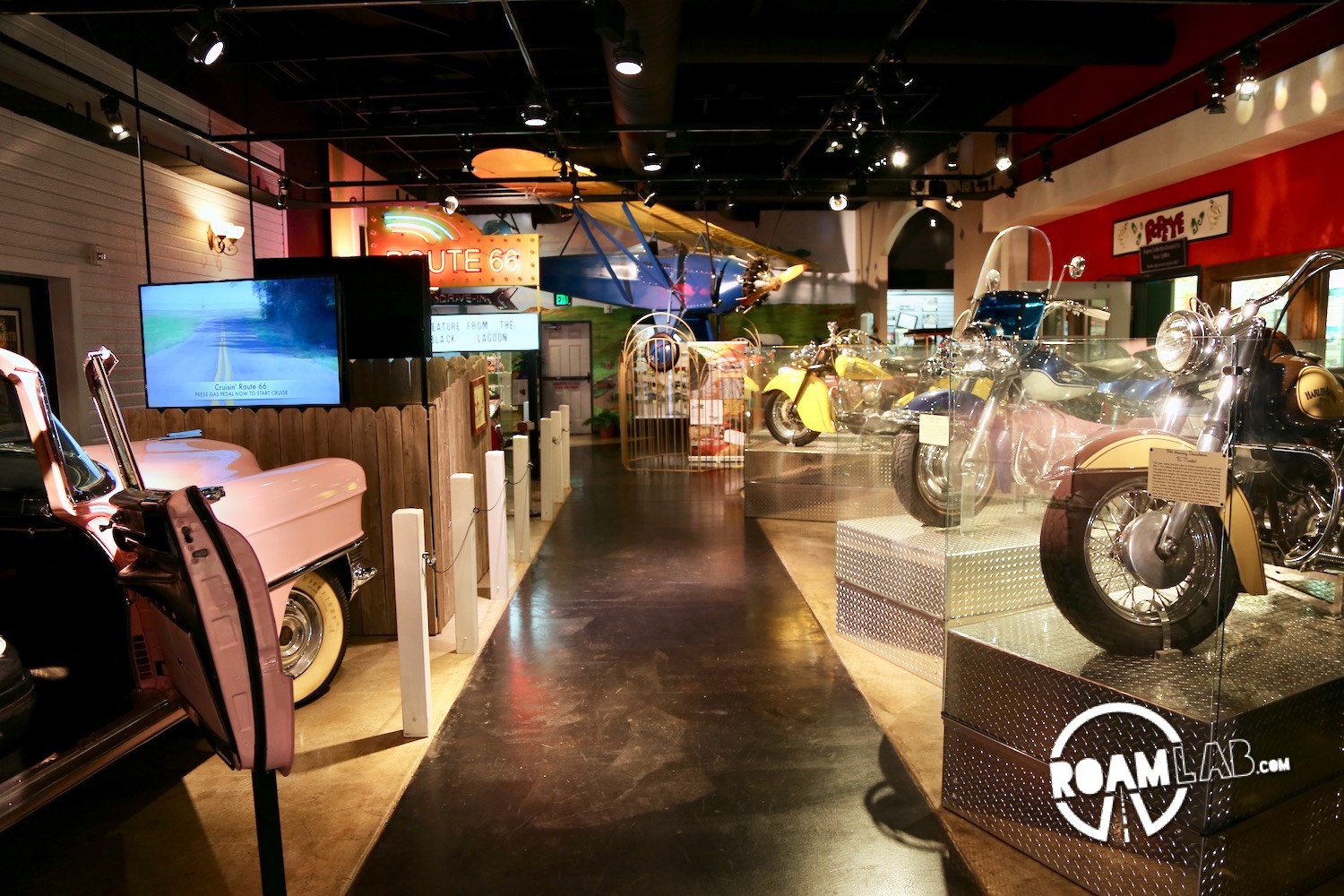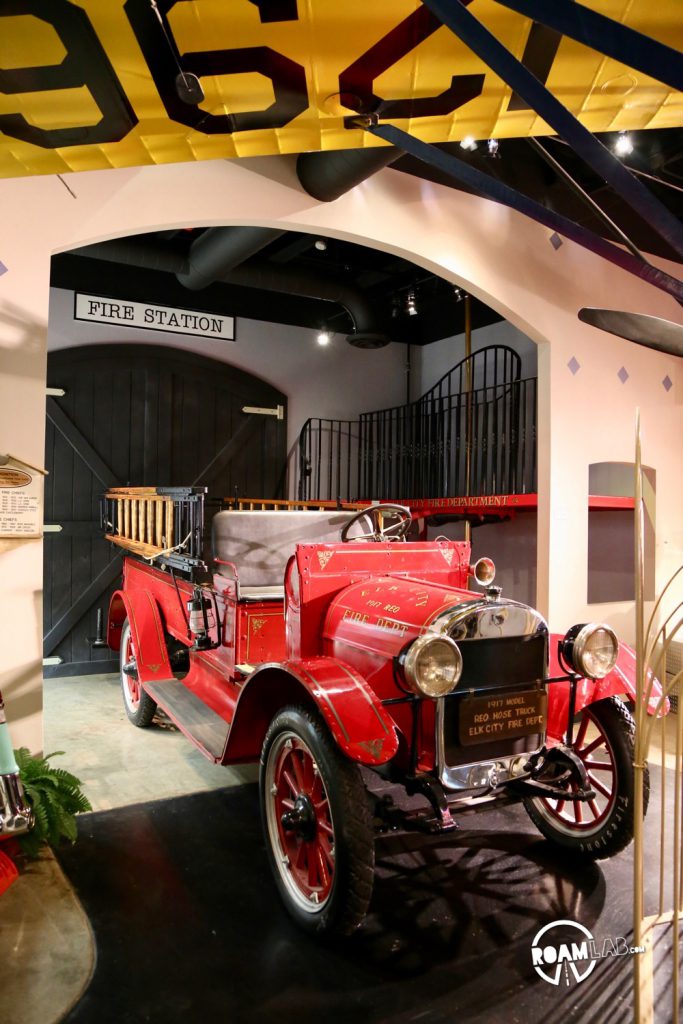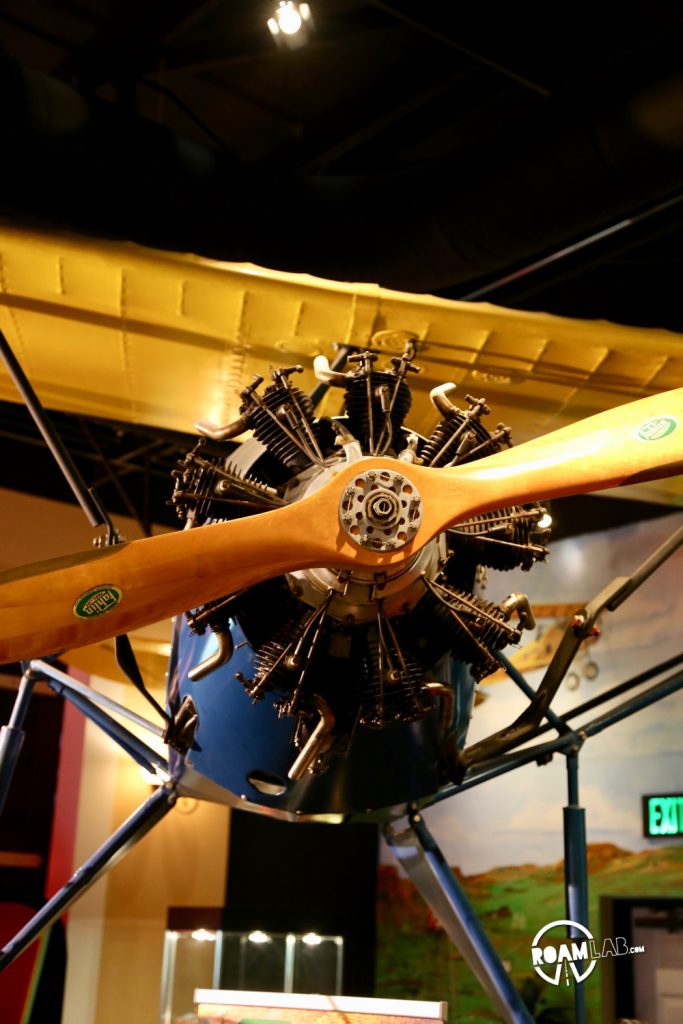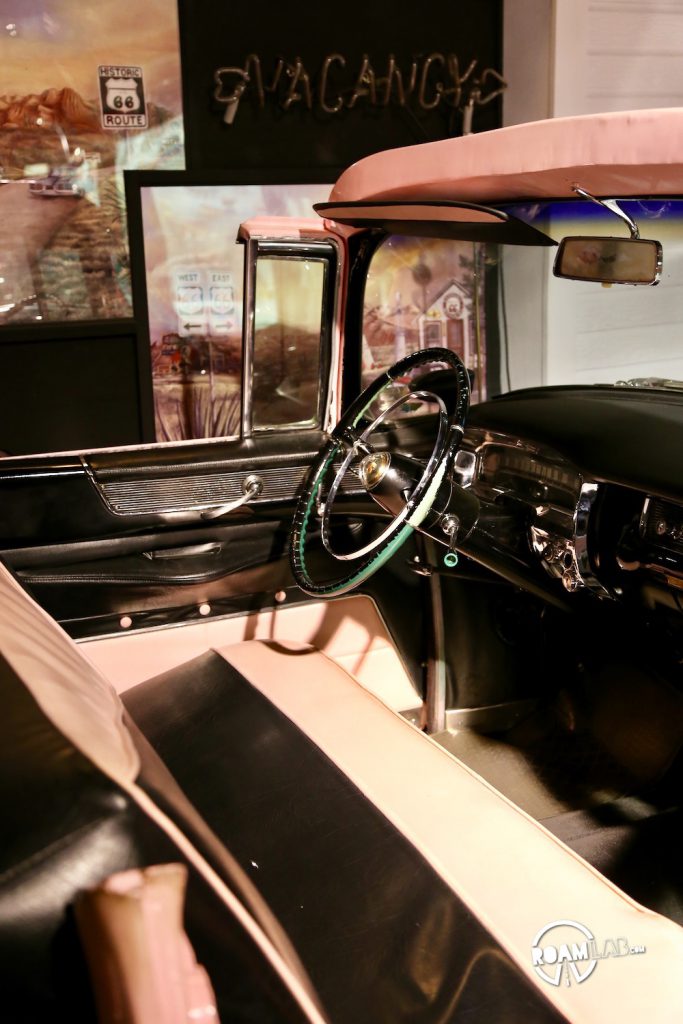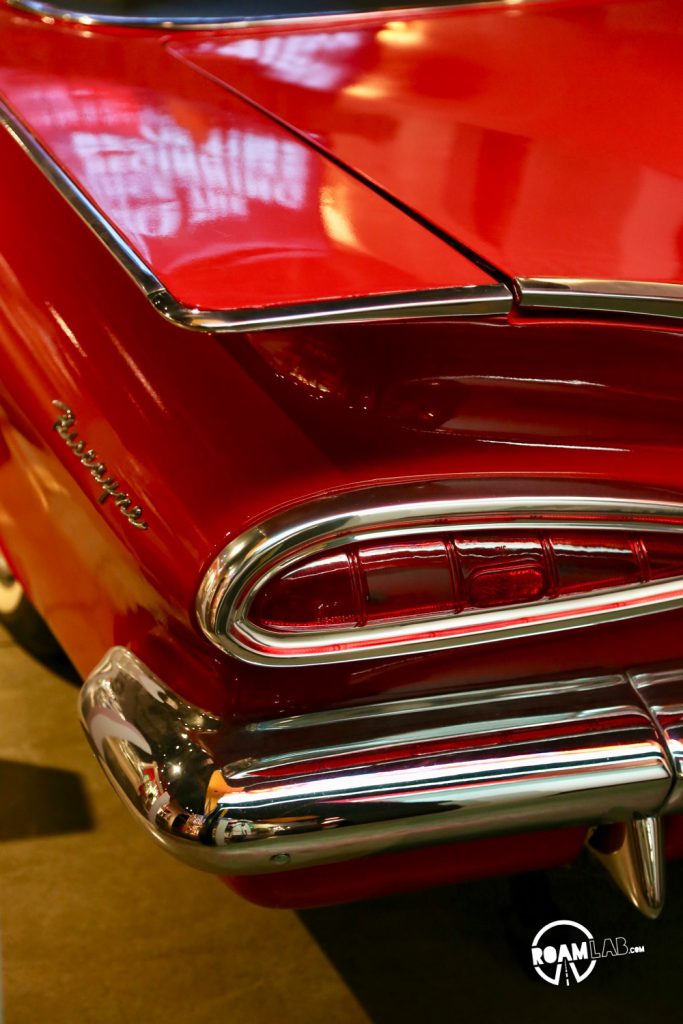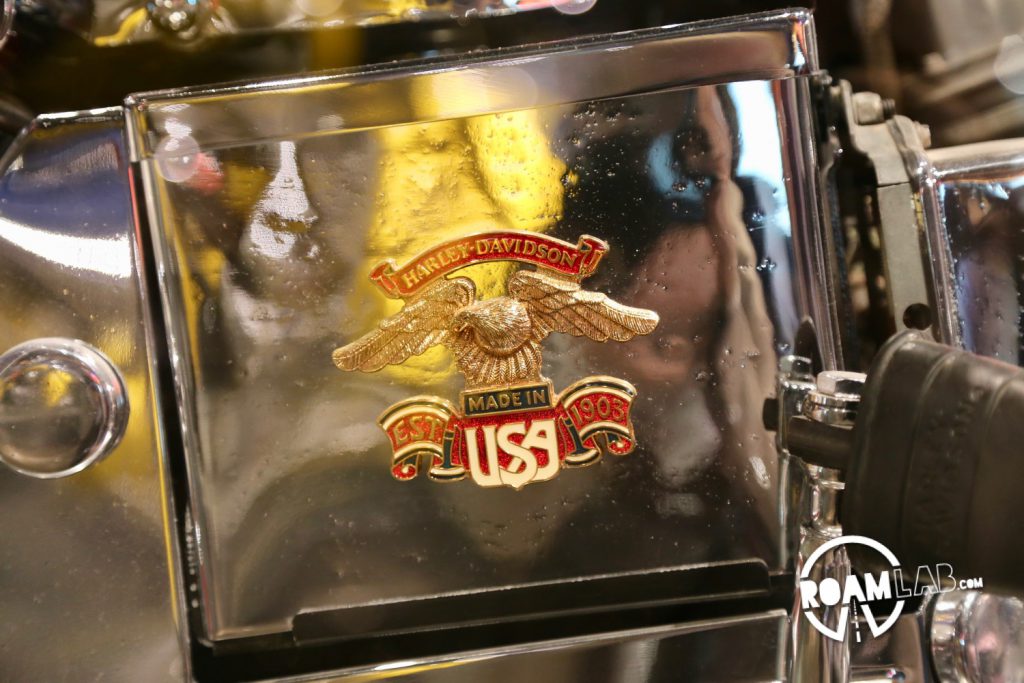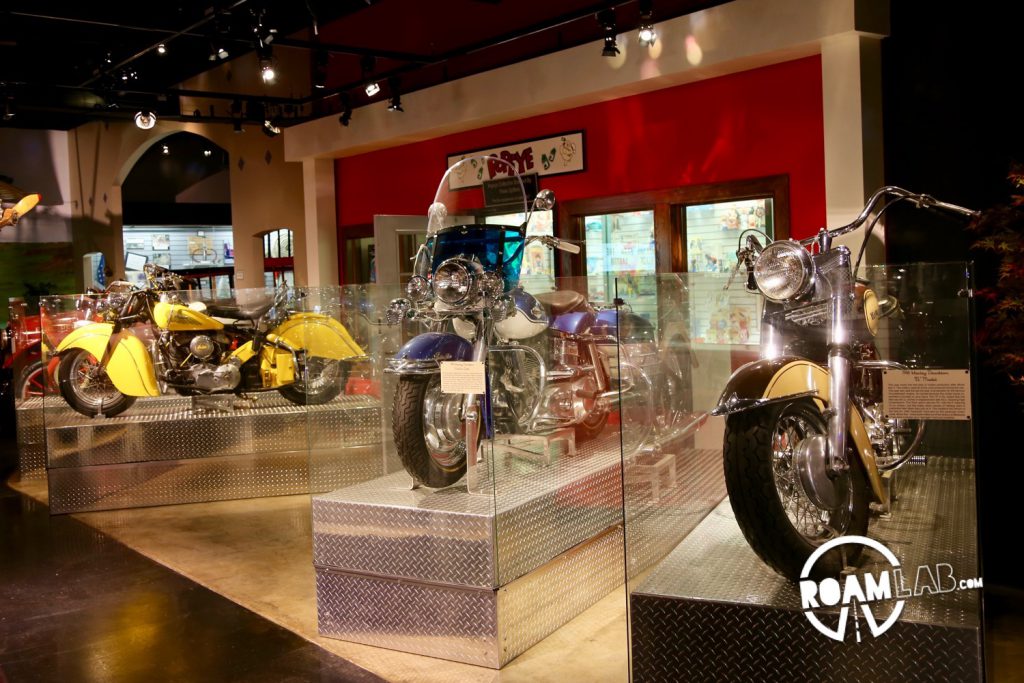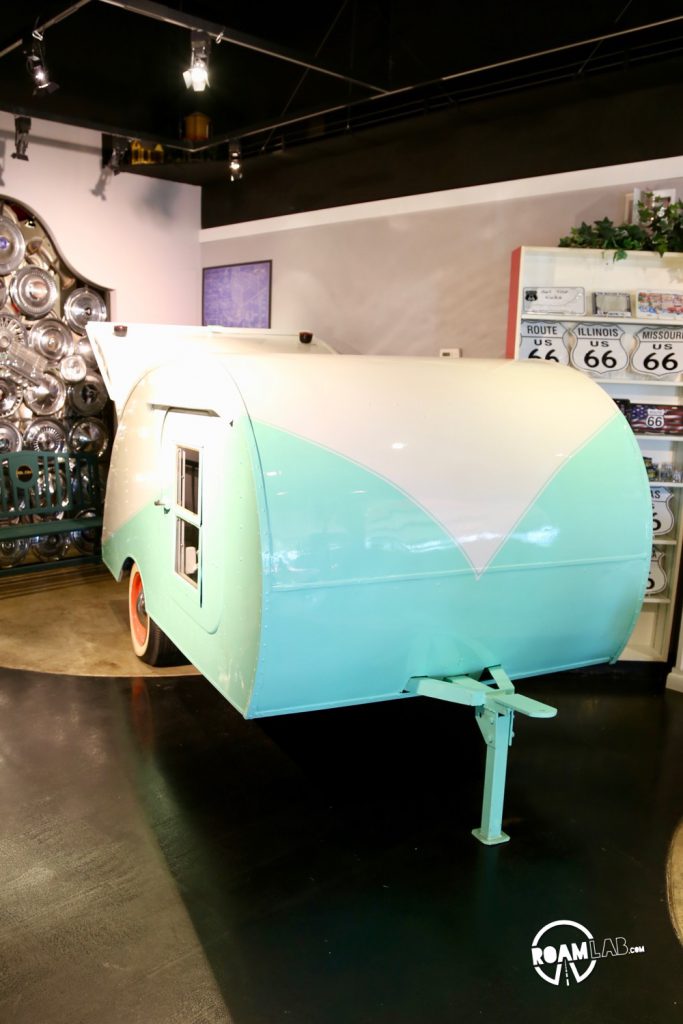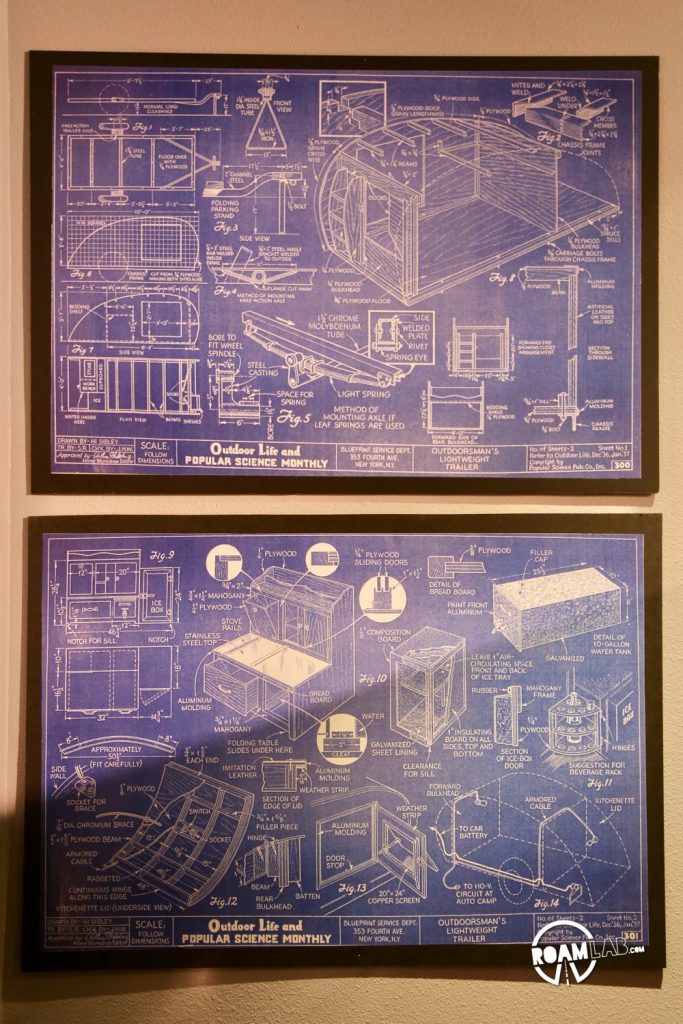 Old Town Museum
The Old Town Museum includes an historic doctors office, school house, opera house, and other mainstays of early town living. But the creme de la creme of the collection is certainly the two story Victorian house located on the south-east corner of the complex. The lower floor devotes rooms to pioneer life, Native American art work, military service, and local darling Susan Powell, Miss America 1981. Yet, the real excitement is up stairs.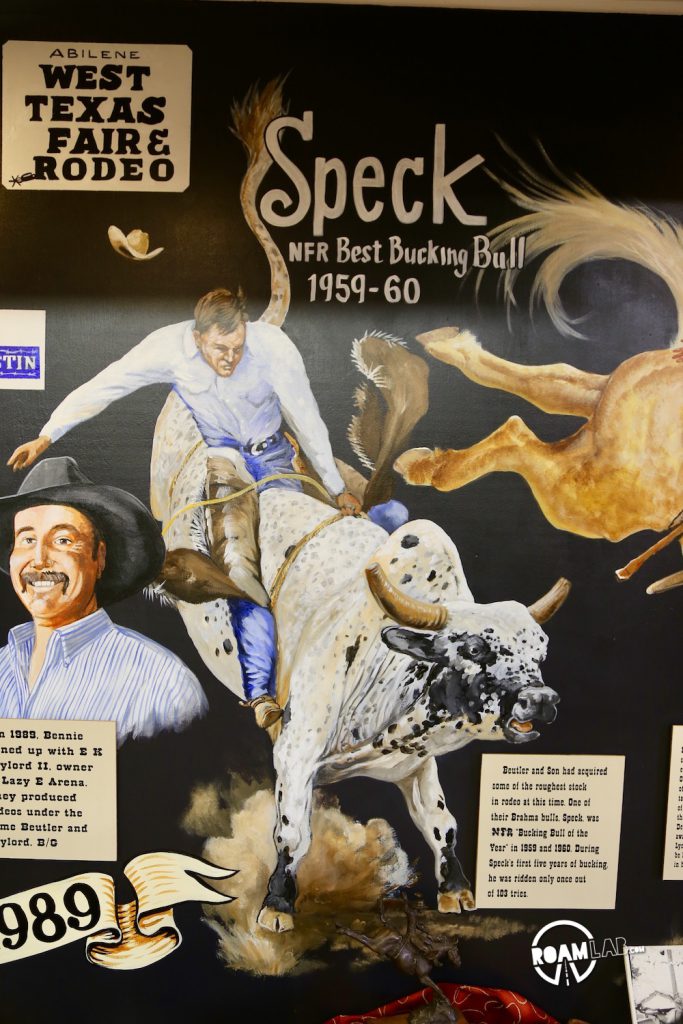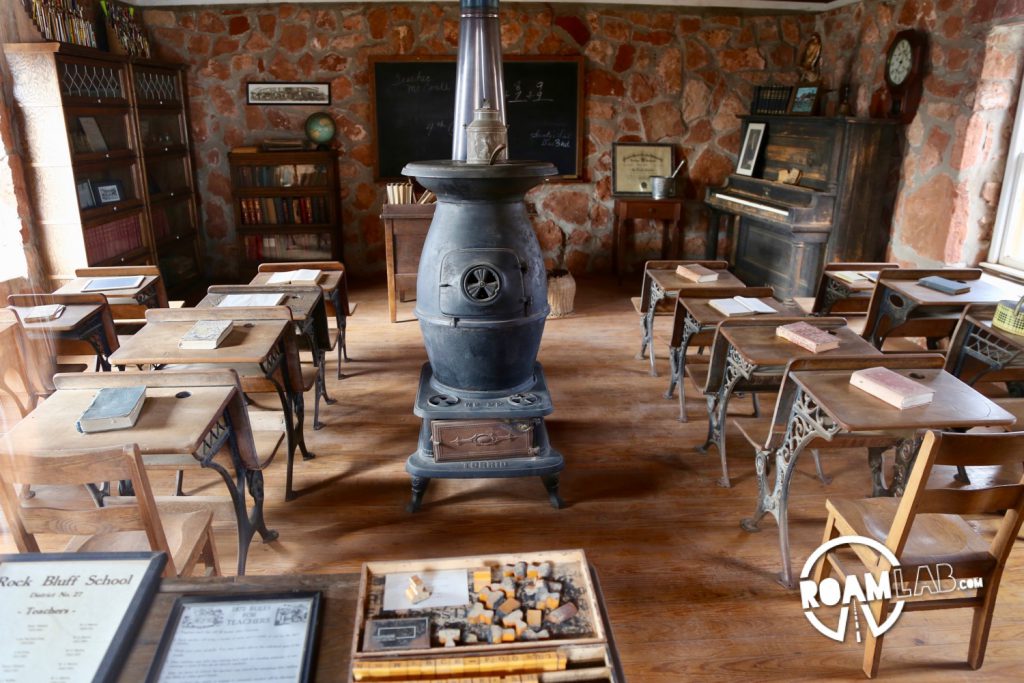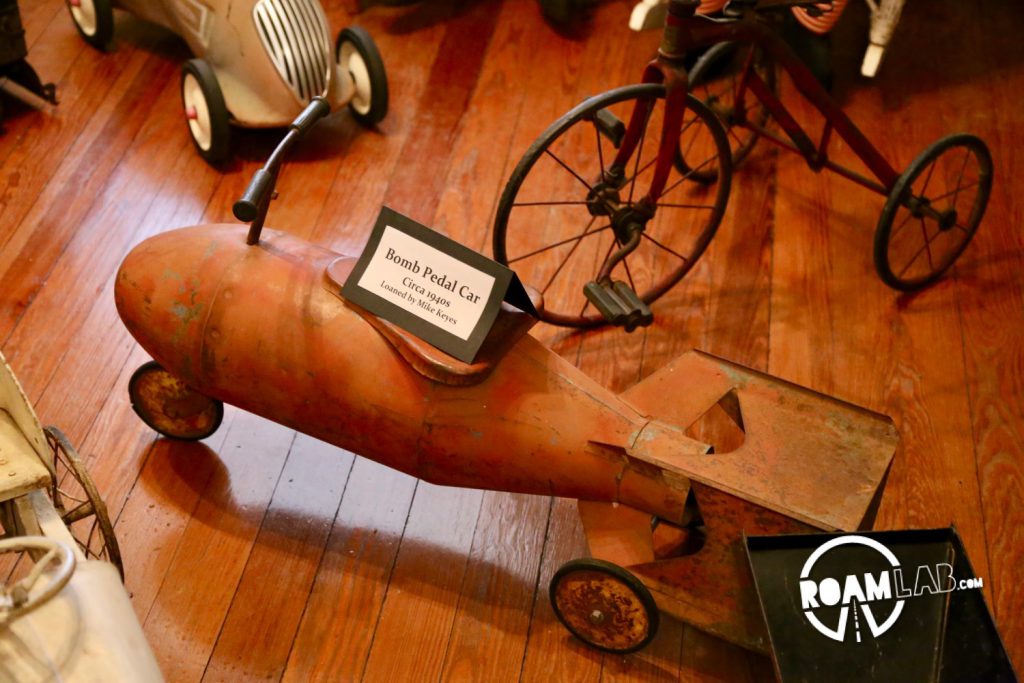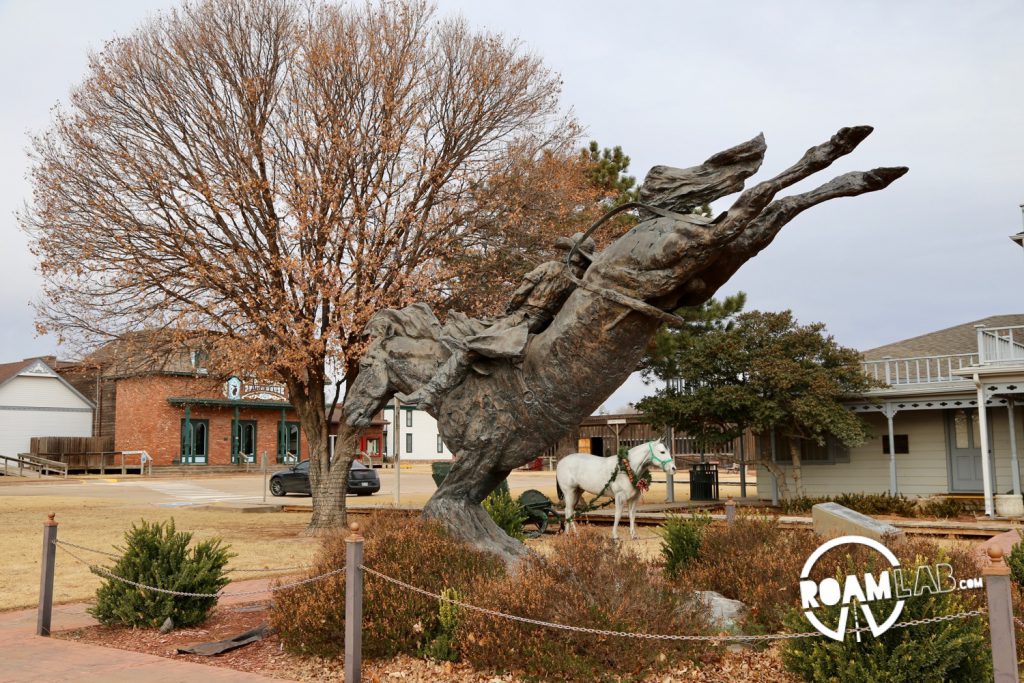 Early Cowboy & Rodeo Life
The second floor of the Victorian house is dedicated to early cowboy & rodeo life. Along with newspaper clippings and donated items from the Beutler Brothers Rodeo Stock Producers, are walls covered in elaborate murals celebrating famous rodeo riders, bucking bulls, and clowns.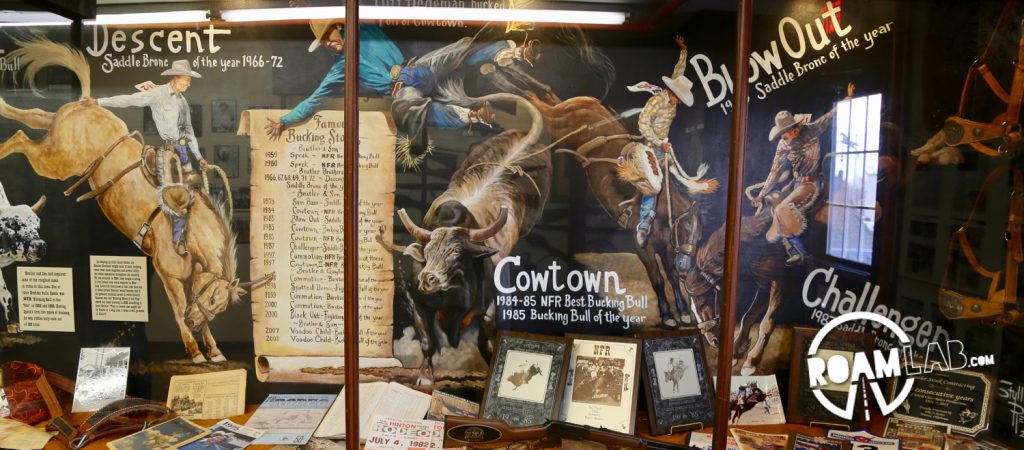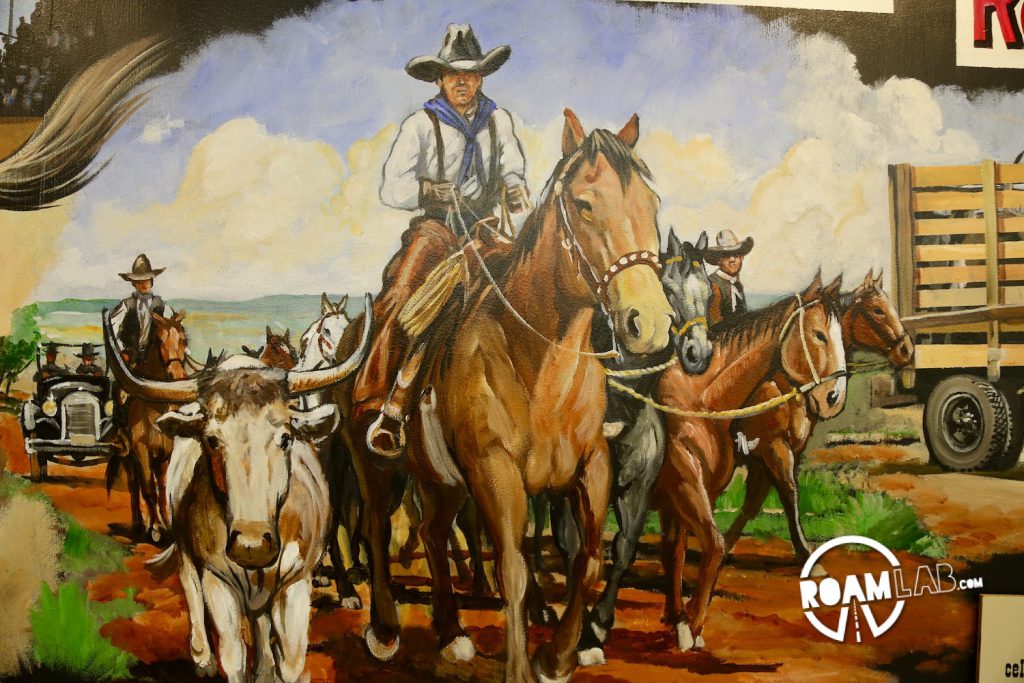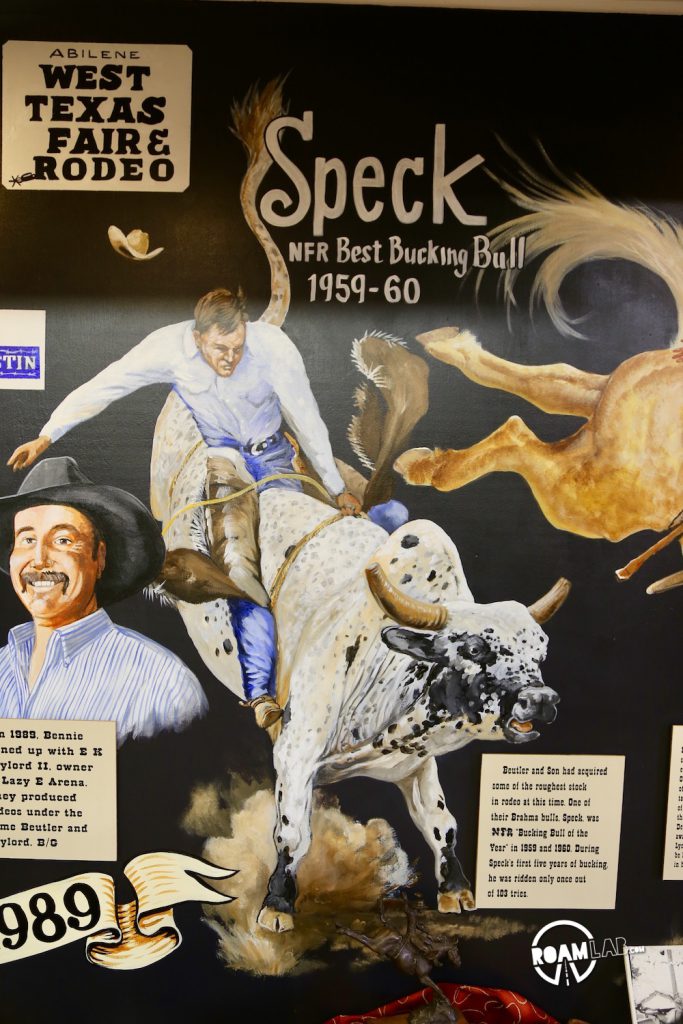 Blacksmith Museum
We have seen our share of blacksmith shops demonstrating those historic skills of making nails, horseshoes, and commemorative candle holders. This is the first time that I have seen a wall full of anvils lined up. Unfortunately, there were no blacksmith demonstrations in progress at the time of our visit. Yet, they certainly are set to put on quite a show.
Farm & Ranch Museum
Perhaps there is no better structure to house a Farm & Ranch Museum than a classic red barn. Elk City delivers with a barn full of early farm and ranching equipment.
A Parting Thought
Elk City is one of many cities that flourished around historic Route 66. The Mother Road remains the main thoroughfare traveling east to west through town. For travelers in a rush, it remains an easy opportunity to travel the historic route and the museum complex is right there on the main drag!