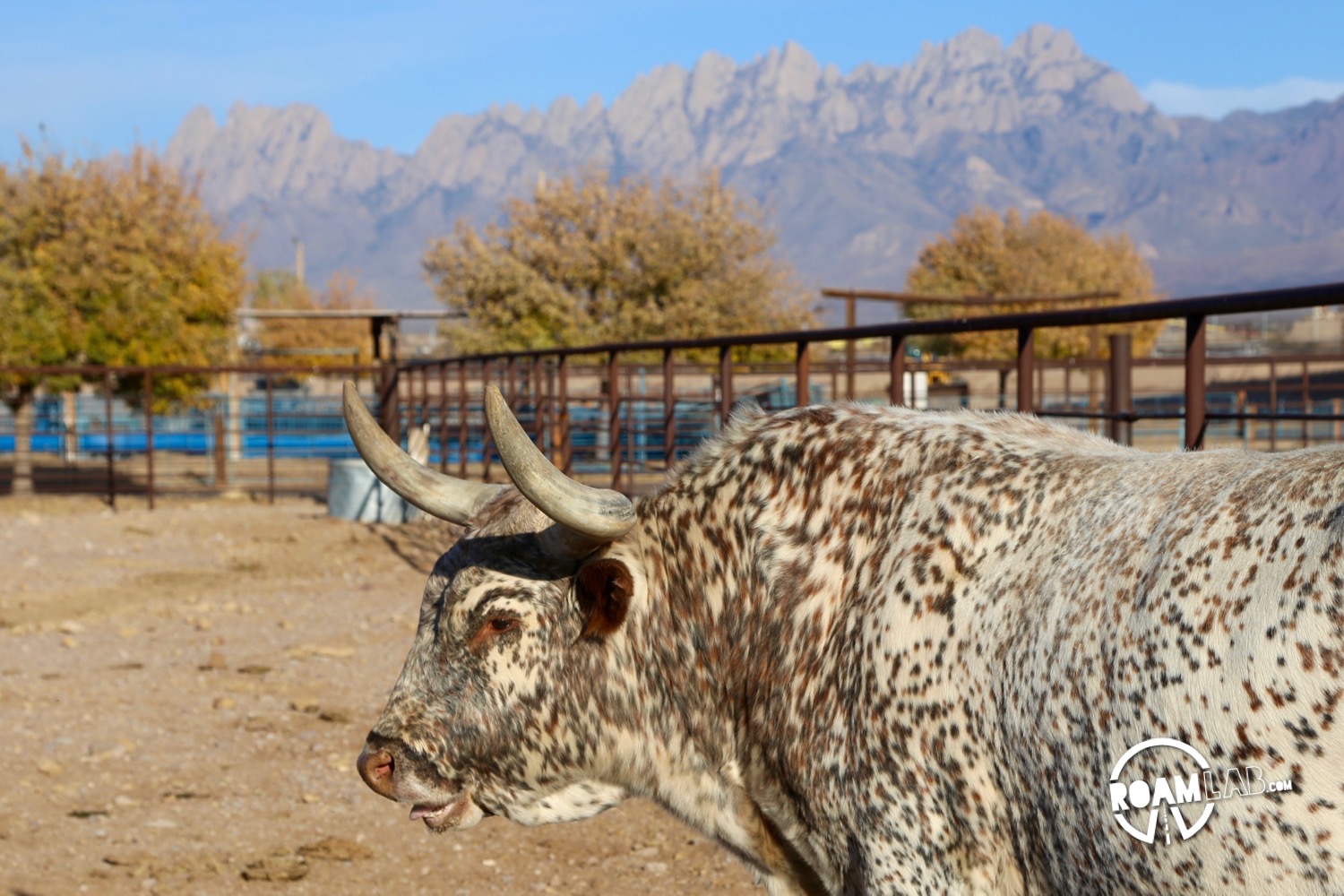 New Mexico Farm and Ranch Heritage Museum
We raced through Texas. We have plans for that state for a little later in the winter. Right now, we have some people to see further west. For all the fury of travel, we do make a point to get out of the car each day. Today, that stop is along the very small wedge of New Mexico that is traced by the 10: the New Mexico Farm and Ranch Heritage Museum.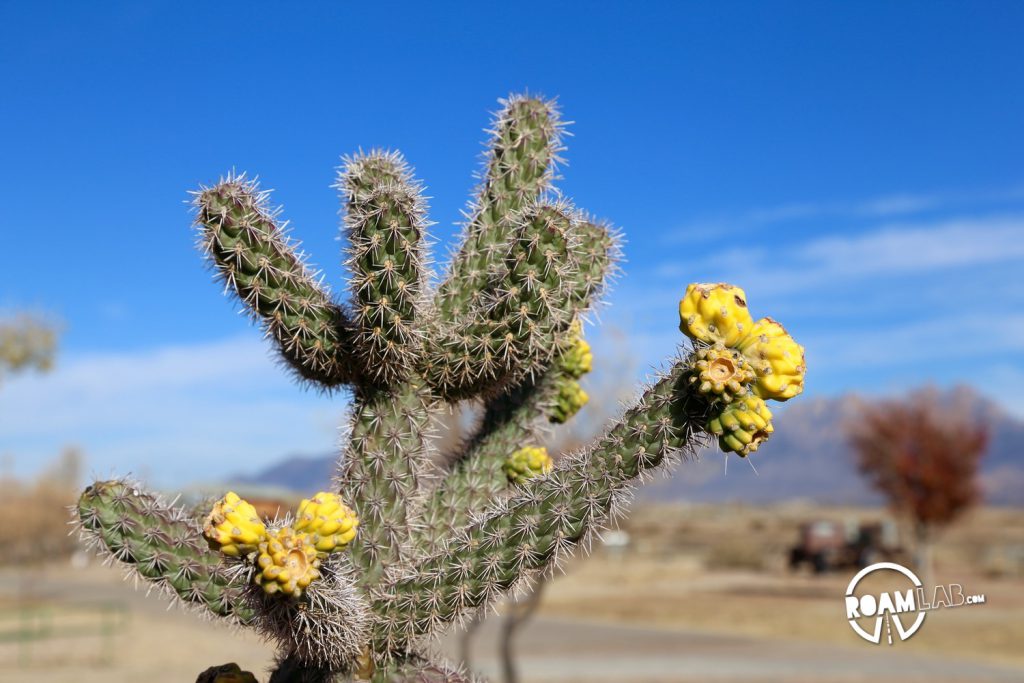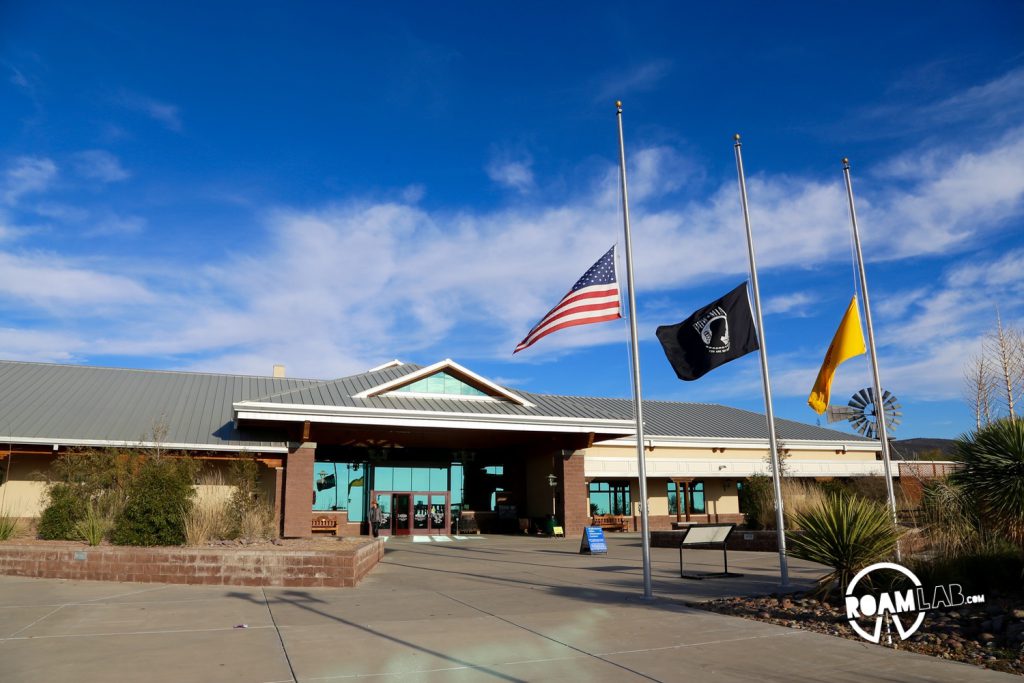 The approach to the museum is subverted by a magnificent mountain range that towers behind the museum. We turn into the parking lot and my camera is already in my lap. At that moment, driving past pens of various breeds of bovine, all I want in the world is simple: I want a picture of a bull with the mountains in the background.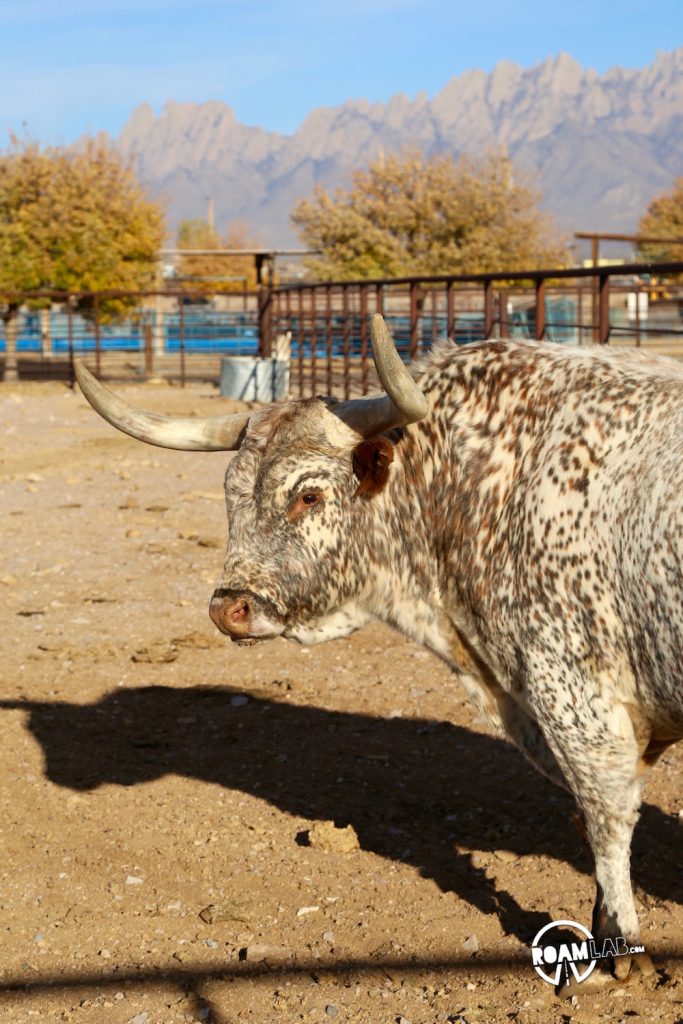 There are plenty of bulls to pick from, the New Mexico Farm and Ranch Heritage Museum lives up to its name by housing not only a large exhibit on the history of farming and ranching—from early tribal farming techniques to Spanish ranchers and beyond—but the museum continues outdoors with a blacksmith's shop, and pens of cows, horses, goats, donkeys, sheep, and other common farm animals. The cows languidly gazed at my camera lens with indifference. The goats couldn't make up their mind if they wanted to stay as far away from me as they could or try their luck at getting some food. The donkeys were surprisingly fascinated and struggled against the relentless fencing.
Did you know that there are extensive pistachio farms outside of Las Cruces? Did you know there are wineries-a-plenty? Did you know that they make a pistachio infused wine? Don't bother trying. It's just an interesting piece of trivia. If you are going to try anything, try visiting this museum.