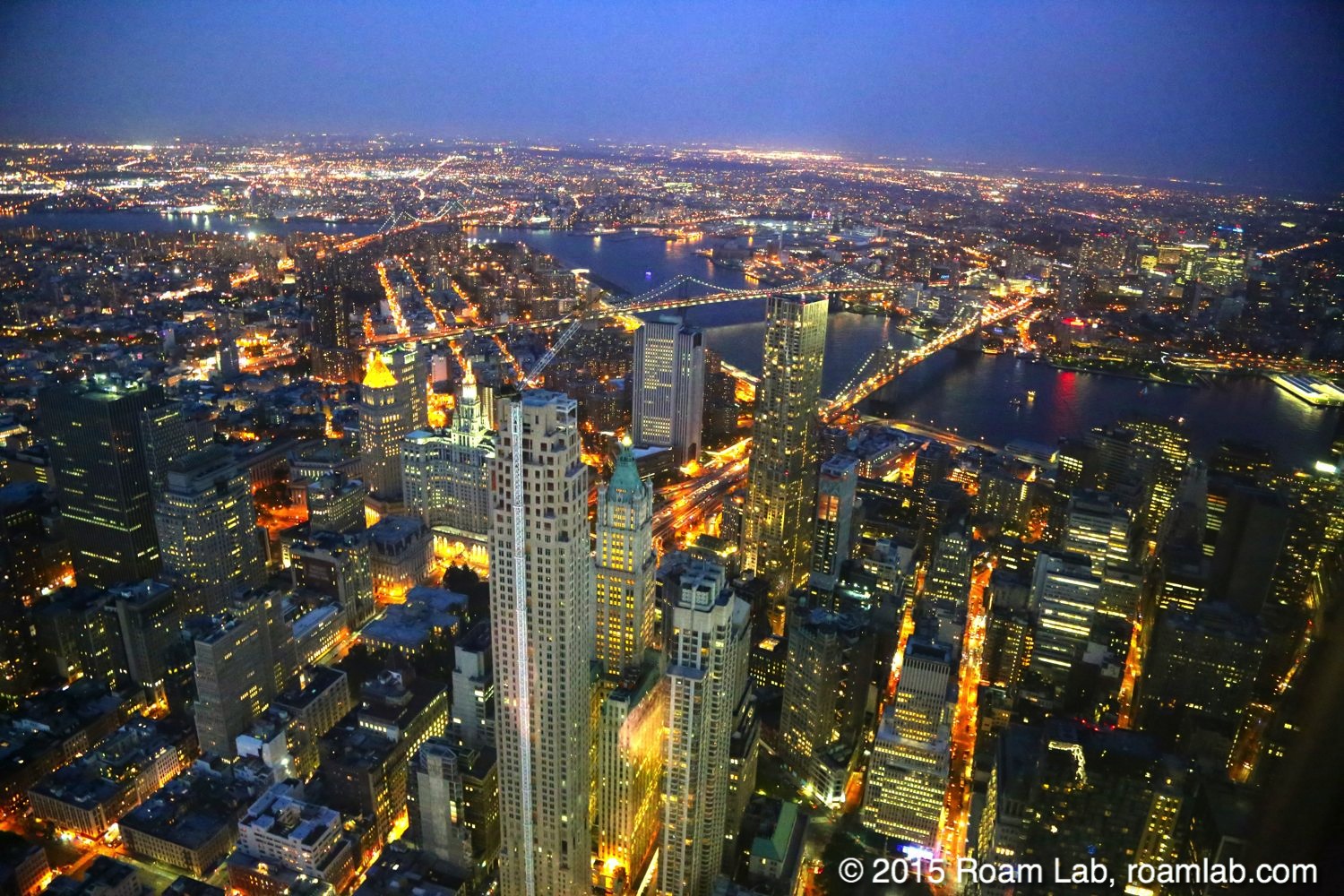 New York City
We all knew that this was on the agenda, did we not? With all the putzing around the North East, The Big Apple could not be that long in the waiting. In fact, we had intended to visit New York earlier in this branch of the trip. Yet, we couldn't help but delay for the opportunity to house sit for an entire week in the West Village. One of our friends would be away for Burning Man and had a kitten that would be lonely. Thus, the date was set, and we were eager to visit all of our favorite haunts* in the city that never sleeps.
Thus, we rolled in on a Saturday got the tour of the apartment, and settled into some determined napping. After catching up on some lost sleep, we took our first of many walks for that week.
Anyone who has not experienced New York City before, should make sure not to rely too heavily on taxis and subway trains to traverse the city. The best way to see New York—and the best way to encounter its exquisite moments of serendipity—is from the side walk. Even in the oppressive heat at the close of summer, we walked miles every day. Our urban hikes took us through Soho, the Upper West Side, the Lower East Side, the Financial District, and so many little gems in between.
Sunday, I partook of one of my favorite weekend activities: a picnic in Central Park. While most picnickers settle in the sheep's meadow, I have a little shady spot on the water across from Bethesda fountain that is both ideal for relaxation and scoring the performance of tourists who have rented rowboats for an hour. Given that half the intrepid ore-men row the boats backwards, we found no end of amusement.
As much as we may issue the generic points of interest, our curiosity and love of vistas did draw us to the observation deck of the One World Trade Center. It was a rather sobering visit, being the beginning of September. The annual Tribute In Light was on, remembering the original structures. I first moved to NYC around this time of year. I assumed the lights were a year round remembrance, until September 11th passed and the lights stopped shining until the next September. From the top, the view of Manhattan is magnificent and leaves one questioning…do we really have to keep going? Certainly, a life on the road is charming, but life in New York can be exquisite…
A momentary lapse.
We have our car. We have the road. This is just one more stop. Time to move on.
---
* For the record, when referencing favorite "haunts," let it be known that the tourist trap "Jekyl and Hyde" is not what we are alluding to. Yet we kept passing it and wondering how that place stays in business.