Surprise Sand Dunes
In a vast expanse of flat, grassy fields in southeast Colorado, Great Sand Dunes comes as a surprise. One moment, you are driving by fenced-in grazing land, only to be surprised by a range of sandy mountains rising ahead. There is no ocean or tidal action to collect this sand at the base of the Sangre De Christos Mountains. Instead, this sand has collected here thanks to the convergence of the prevailing wind traveling northeast up the San Louis Valley converging with storm winds and water traveling southwest from the Sangre De Christos Mountains. The result is sand dunes reaching 750 feet above the valley floor.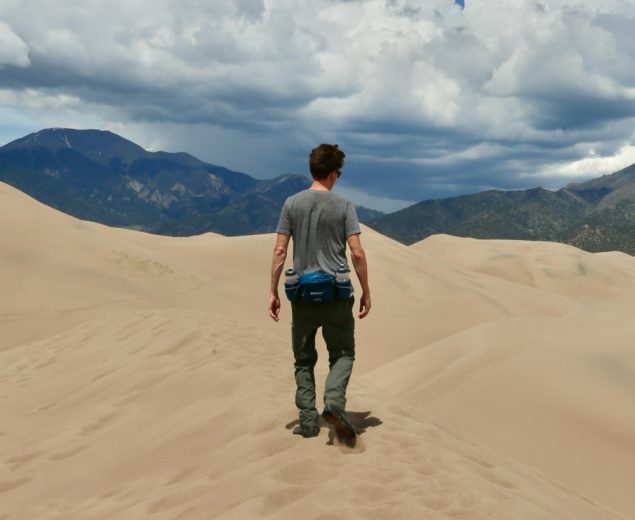 Hiking among the dunes
Hiking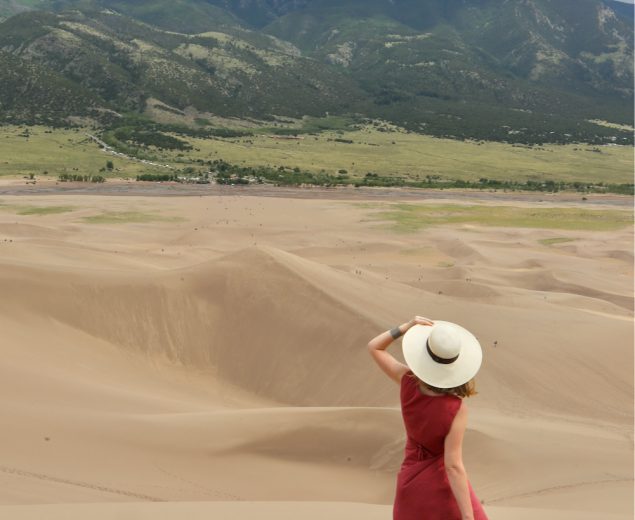 View of the Sangre De Christos Moutains
Hiking
Visiting Great Sand Dunes
This is a wilderness, with very limited resources anywhere near the park. So pack a lunch, sunscreen, and a sled. Yes, a sled. Sledding down the sand dunes is a popular activity. Make sure it's a lightweight sled because the hike up is quite a challenge. While your inclination when walking on the sand may be to do it barefoot, you need proper walking shoes. The sand gets very hot and can burn the soles of your feet. Trust me: flip flops aren't going to cut it on the surprisingly steep slopes of the dunes. One last note: as arid as the dunes may seem, bring some bug spray because the mosquitos can be fierce.
Things To Do In Great Sand Dunes National Park
Take a selfie with the Sangre De Christo Mountains in the background
Hike into the Rio Grande National Forest for an elevated view of the dunes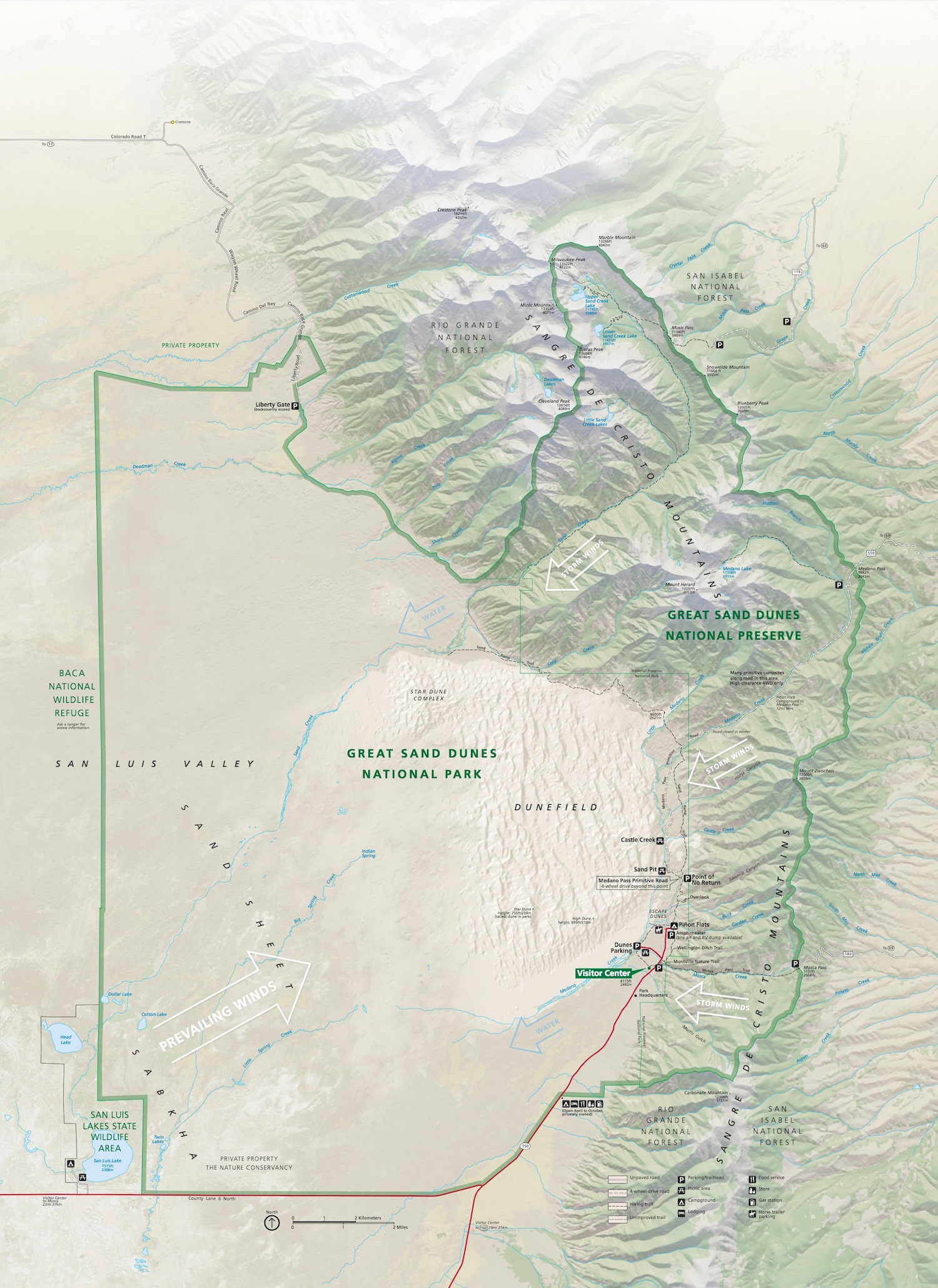 Great Sand Dunes National Park
Map
Offroading in Great Sands: I have to admit, as soon as I saw the Medano Pass Primitive Road, my heart was set on tackling it.  The park ranger talked us down, however, because low hanging branches would get in the way of our 10′ 4″ truck camper.  Jeep owners, enjoy.  This one's for you.
Nearby Attractions
Hemmed in by the Sangre De Christos Mountains, there are few attractions to be found within easy access to Great Sand Dunes National Park. Even so, much of the mountains are public land with camping, hiking, and other outdoor activities to enjoy. Check out Zapata Falls and the scenic campsites with views of the dunes below.