A Prickly Forest
The shockingly tall profile of a saguaro cactus is arresting on its own. But a forest of them, as found in Saguaro National Park, is hard to comprehend. This preserve on the outskirts of Tuscon, Arizona is a forest of oddities scaling desert slopes. And for those ready to step into an alien world, there are many opportunities to hike and explore.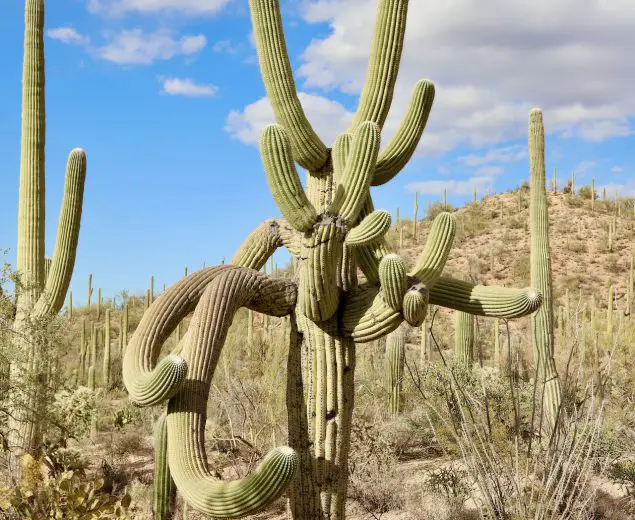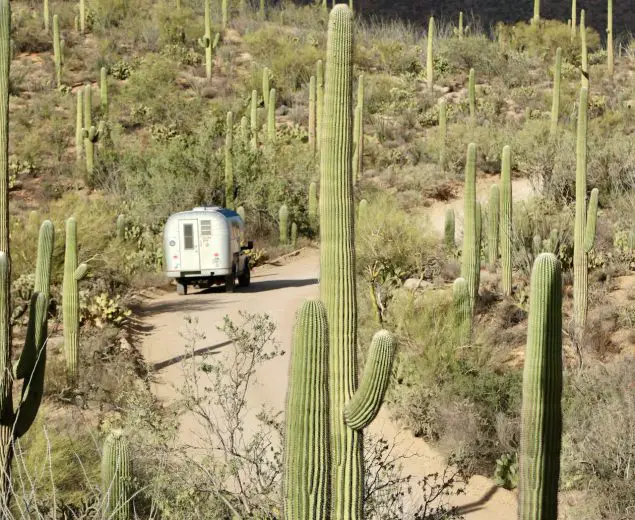 Scenic Bajada Loop Drive
Tracks
Visiting Saguaro
This collection of cacti sits on the outskirts of Tuscon, Arizona. It's one of the more accessible parks for its proximity to a major metropolitan population. But that doesn't mean that there aren't plenty of dirt trails to explore among these prickly giants.⁠ In fact, a surprising amount of the park is only accessible by dirt or gravel roads, such as the Scenic Bajada Loop Drive. And despite its proximity, many trailheads have surprisingly small lots for cars. So be cognizant of potential traffic and either arrive early or have fallbacks if you can't get a parking spot.
Things To Do In Saguaro National Park
Hike the Valley View Overlook Trail
Drive the Scenic Bajada Loop
Take a selfie almost hugging a Saguaro
Spot the elusive coatimundi
Wander through a saguaro forest
Visit the neighboring Desert Museum
Maps of Saguaro National Park
Saguaro National Park is a preserve in two parts. Tuscon Mountain District to the west, Rincon Mountain District to the east, with the sprawling population of Tuscon, Arizona in the middle.  While they are only separated by 30-miles, the two districts offer two different experiences of southern Arizona's desert.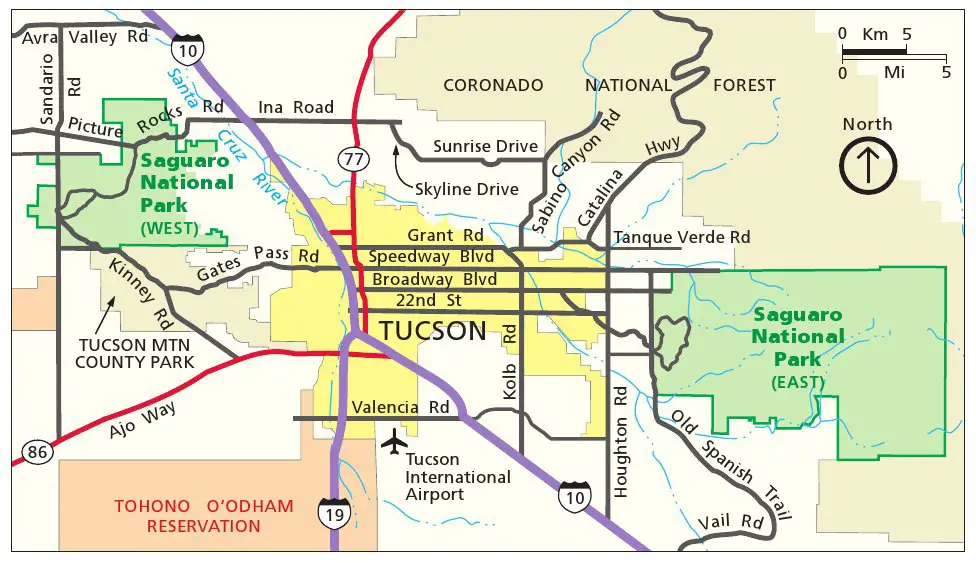 Saguaro National Park
Map
Tuscon Mountain District
Tuscon Mountain District encompasses the portion of Saguaro National Park that is just west of Tuscon, Arizona.  The Tuscon Mountains form a physical barrier between the metropolis and most of the park grounds.  Despite its proximity to the city, vistas from the park are open deserts and this region is particularly notable for its dense saguaro forest.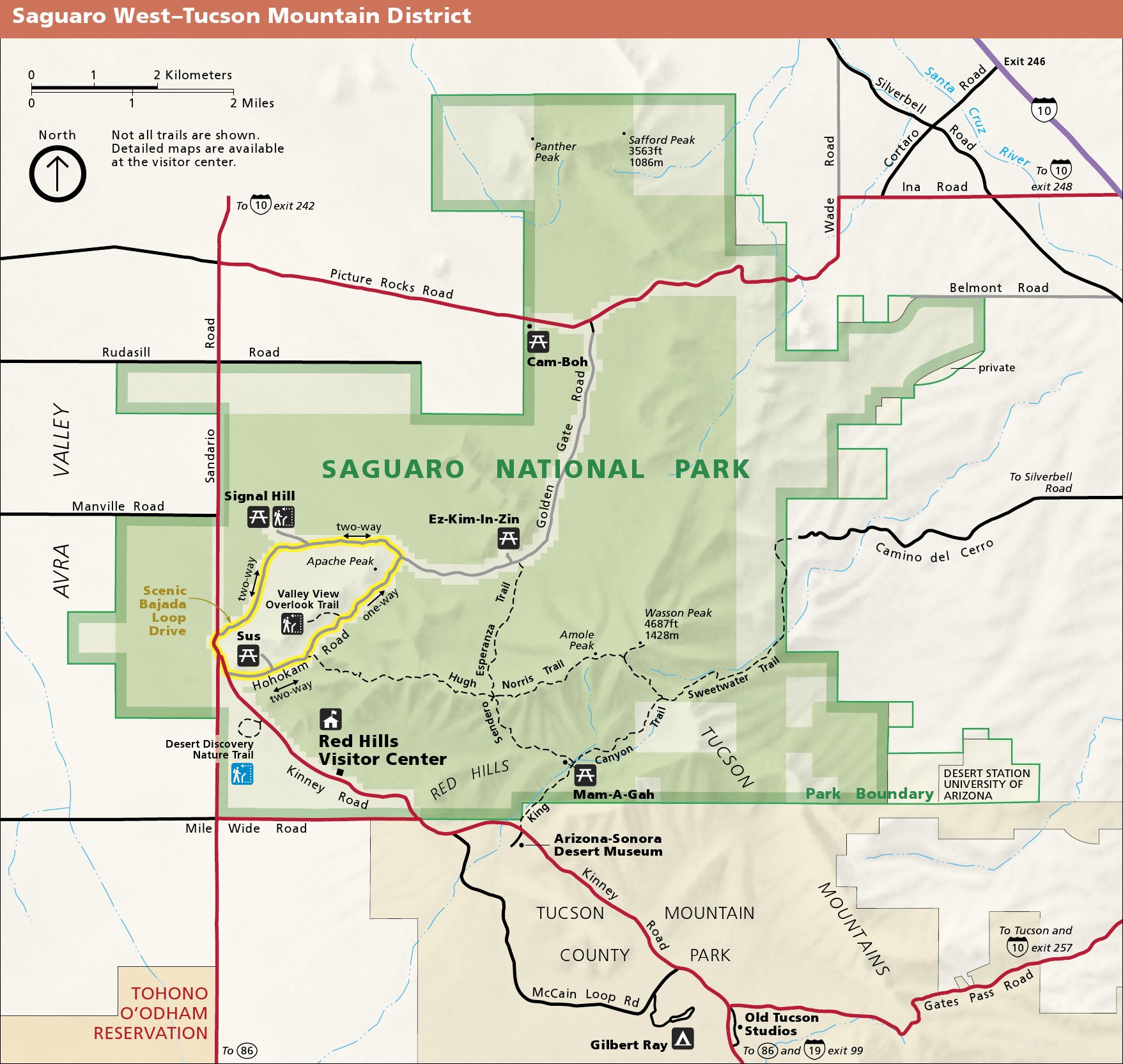 Tuscon Mountain District Map
(West Saguaro)
Rincon Mountain District
Rincon Mountain District is only a 30-minute drive east of downtown Tuscon, Arizona, and 30 miles from the Tuscon Mountain District.  Also known as Saguaro East, this district is known for its sky island, a unique habitat to bears, cougars, and coatimundi.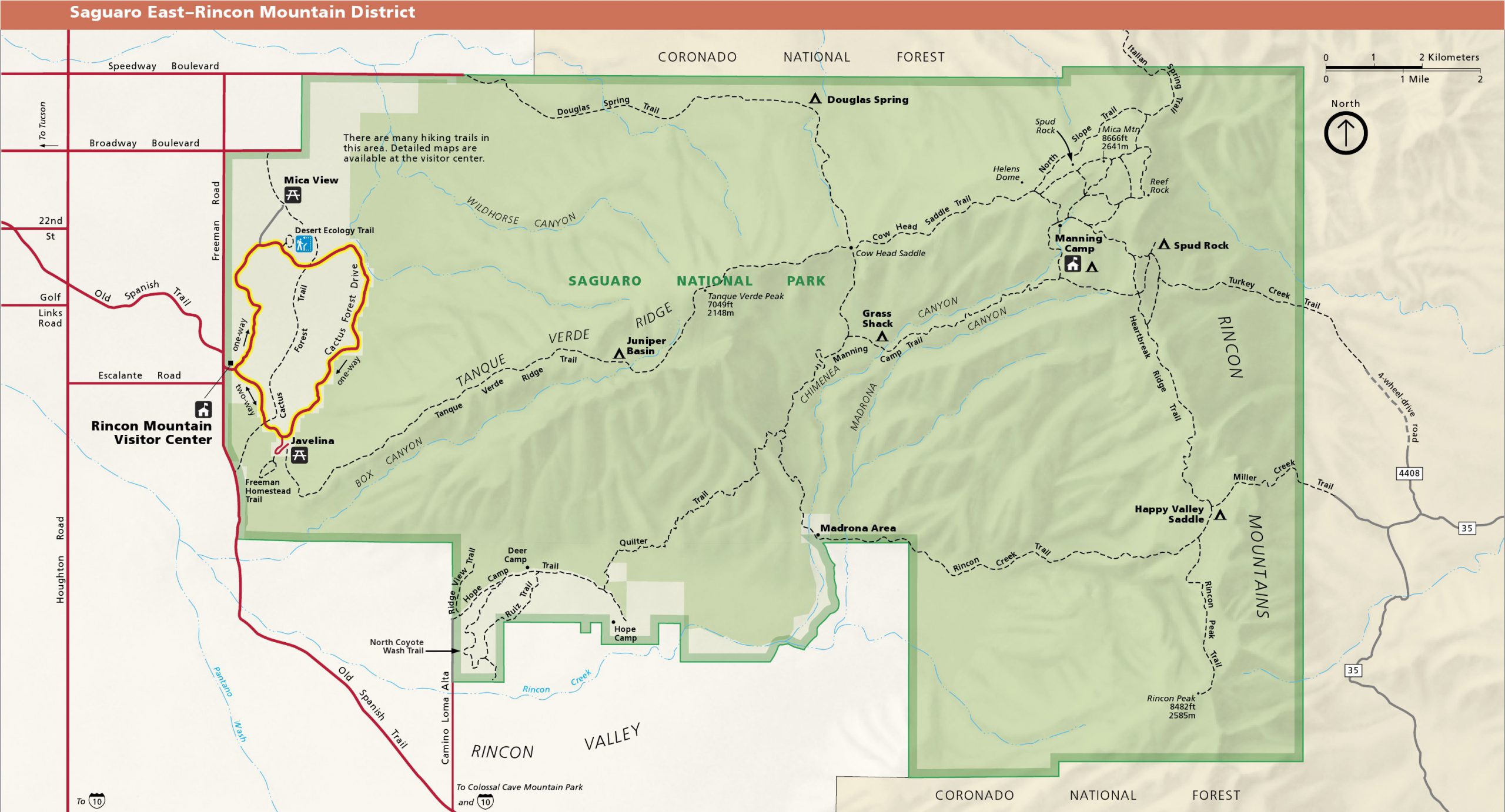 Rincon Mountain District Map
(East Saguaro)