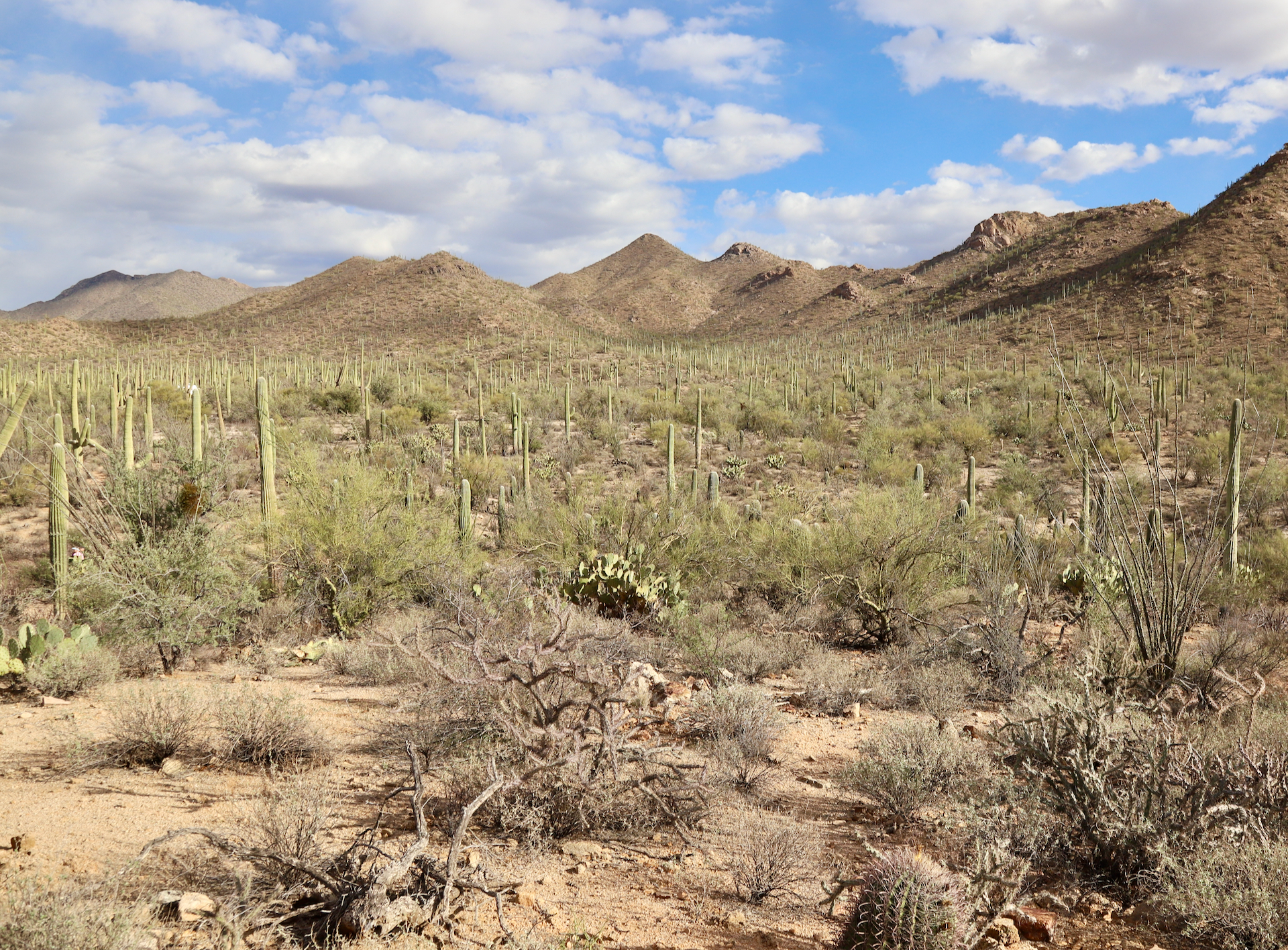 Valley View Overlook Trail is an easy 0.8-mile scenic in-out trail through a forest of cacti and hearty desert brush in Saguaro National Park, just outside of Tuscon, Arizona. While the trail does climb to a vista point, it is a gentle ascent friendly to hikers of all skill levels. Better yet, the route doubles as a nature trail, with educational panels about the different plants along the way. In short, this is an entry-level trail—not meant for a workout but a stroll for the casual explorer.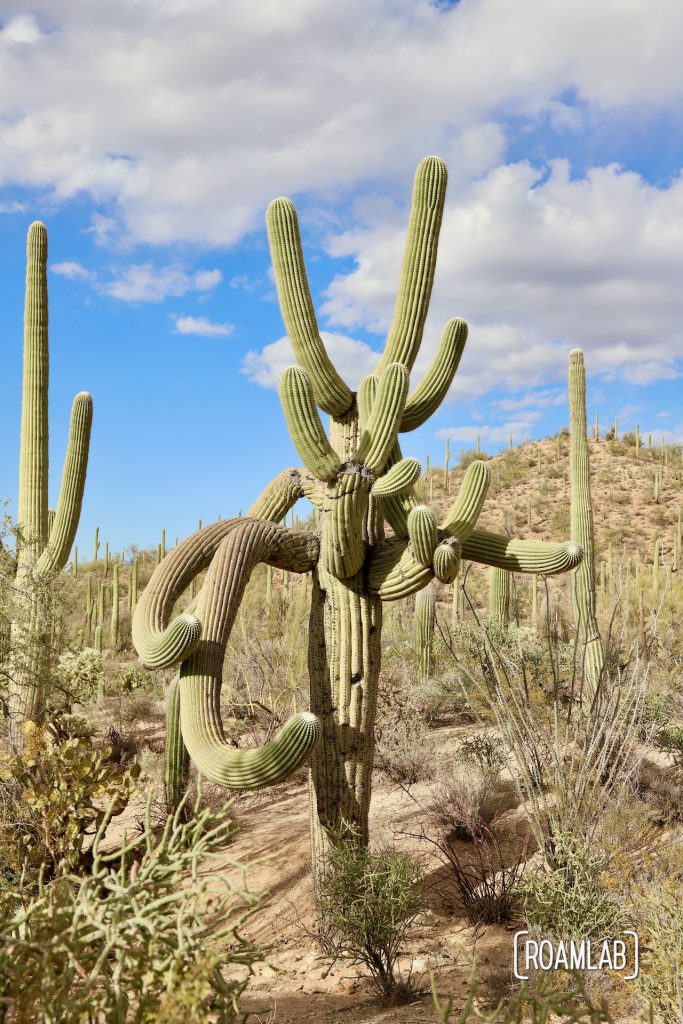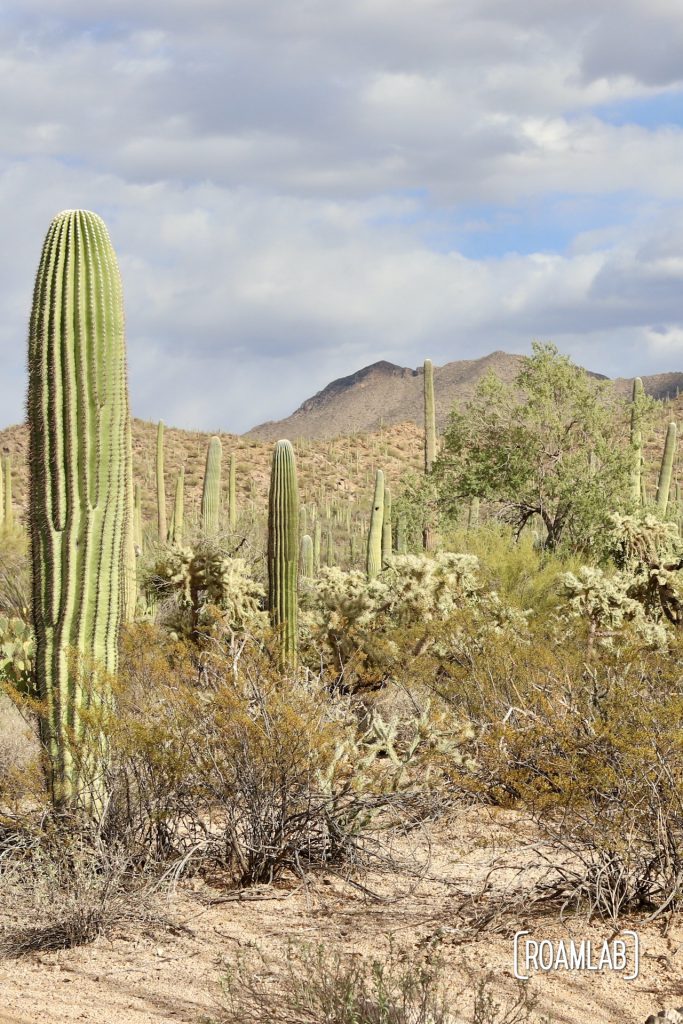 Visiting Valley View
The Valley View Overlook Trailhead is located along the Scenic Bajada Loop Drive in Saguaro National Park's Tuscon Mountain District. For a route promoted in the park's maps, visitors may be surprised to find themselves on a single-lane, one-way dirt road. And the narrow conditions extend to the trailhead's parking lot. It is a strip of unmarked dirt pull-in parking spots with space for around 6 standard-sized vehicles. The upside of the small parking lot is that, while the trail is relatively popular, it really isn't all that crowded. There will likely be other people visible along the trail. Still, it is nowhere near the density found on popular trails in more busy national parks.
While this terrain may be considered a forest of saguaro, there is very little shade to be found. Be sure to wear proper sun protection and footwear, as well as packing in water to stay hydrated. Heck, with as short of a hike as Valley View and the dramatic Overlook at the end, you might as well bring along lunch for a scenic picnic along the trail.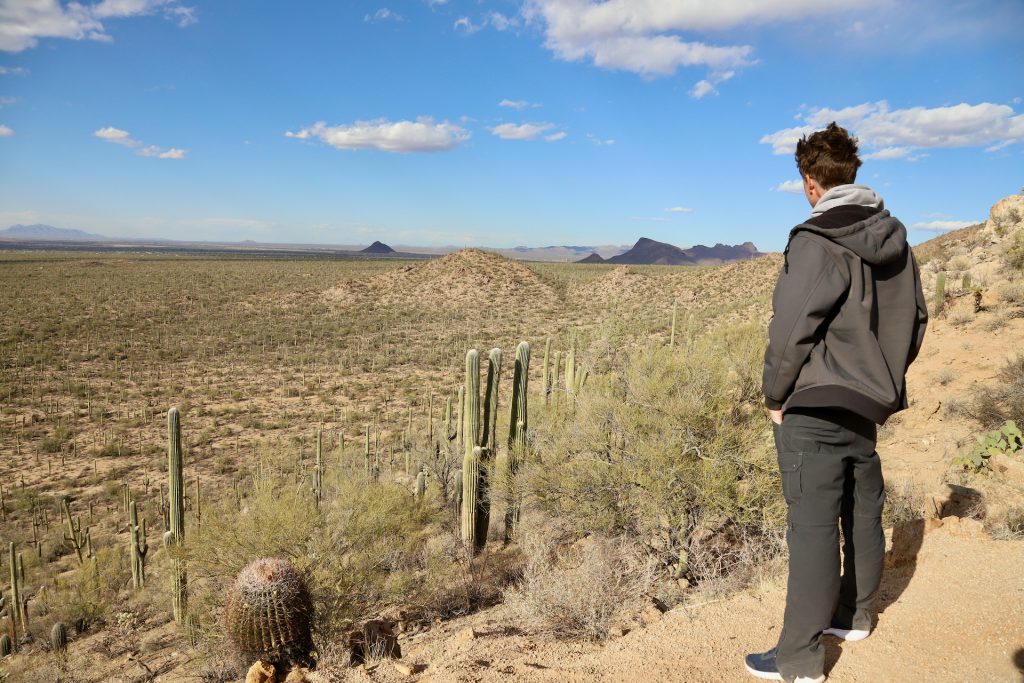 Scenic Bajada Loop Drive
As alluded to earlier, Valley View Overlook Trail is located just after Scenic Bajada Loop Drive becomes a single-lane, one-way dirt trail. Once we have driven far enough to reach the trailhead, we are committed to completing the 5-mile loop. On resources such as Google Maps, this road may also be listed as Hohokam Road. In which case, the loop is concluded by turning west along Golden Gate Road and returning to Sandario Road. Being dirt, completing the loop is slow. Yet, that also allows plenty of time to take in the desert views along this delightful detour.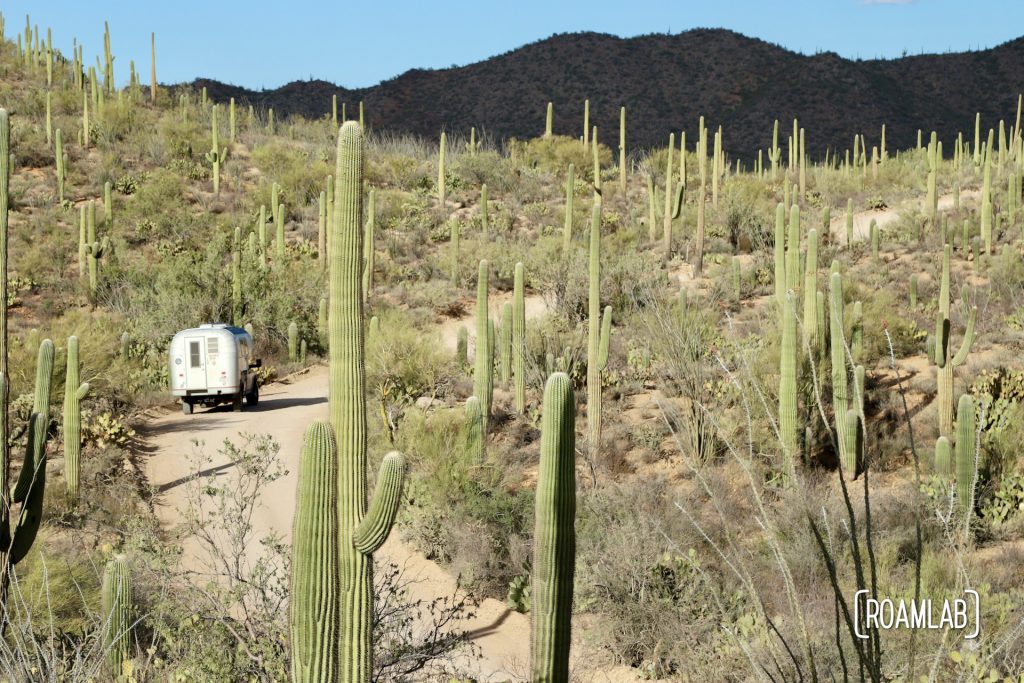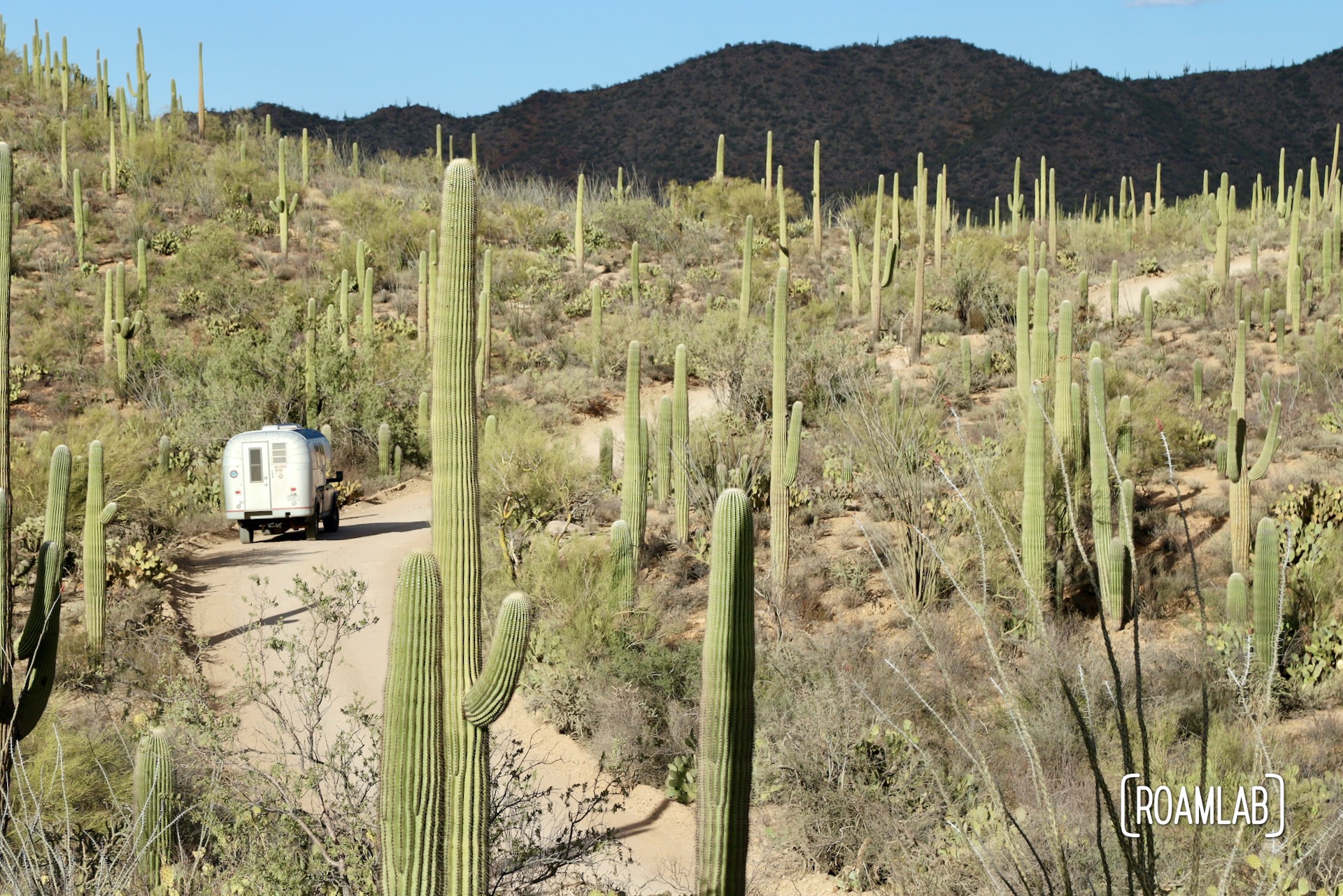 Our Experience
We barely fit into the last open parking space at the trailhead when we arrive one early afternoon. After spending the morning exploring the Arizona-Sonora Desert Museum, we aren't looking for a workout. Instead, we want to dip our toe into the prickly pool of Saguaro National Park. Valley View Overlook proves to be a perfect sneak peek into this expansive park. The trail is an easy stroll but also a deep dive into the unique landscape found here. We wind up keeping pace with a family complete with young children and an elderly grandma. While their gate may be slower, we constantly stop to investigate plants and capture pictures of the fantastic flora. In short, it is a perfect sample of what Saguaro National Park has to offer. Complete with a scenic exit via Bajada Loop.