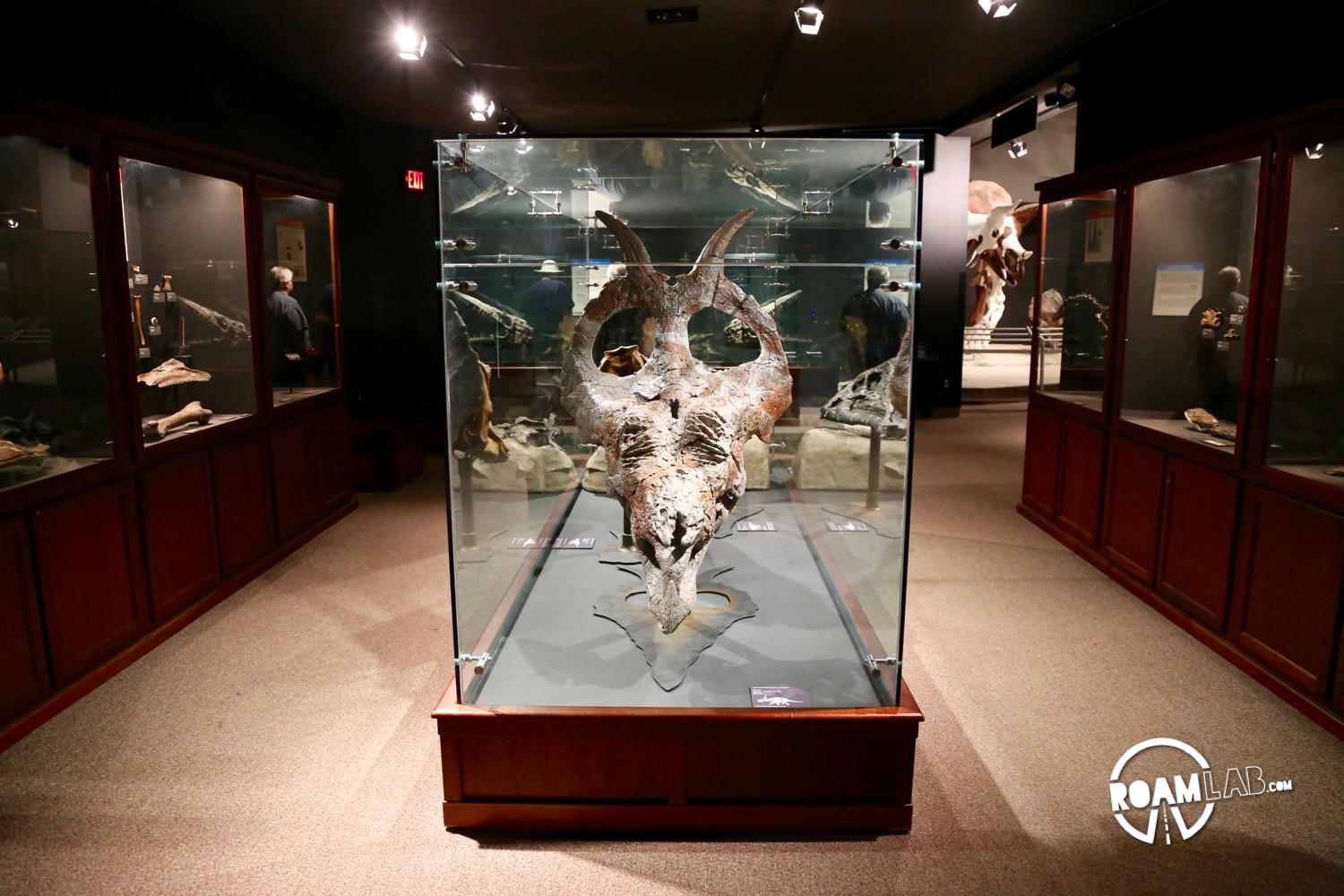 Bozeman, Montana has dinosaurs. The museum of the Rockies is where you find them. Compare T. rex skulls and the transition between an adolescent Triceratops to an adult. See paleontology in action at the show lab where paleontologists are absorbed in cleaning, preparing, and analyzing new fossil discoveries. My favorite curatorial flourish is the partial sculptures where half is a fully fleshed dinosaur with the other side being the bones in situ.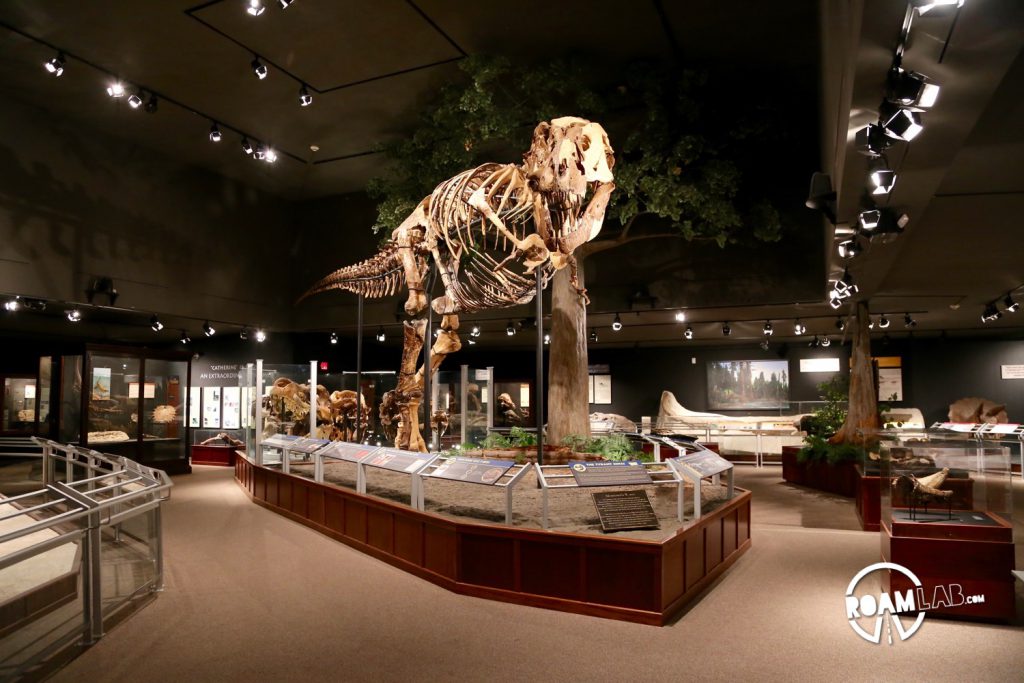 Dinosaurs were all over the United States.  Where there was land during the Jurassic, there were dinosaurs. What makes Montana special is that the modern deposits of dinosaur bones are near the surface. A rain storm can be all it takes to expose the first hints of new dinosaur bones by weathering away the host rock.  Then it's up to the professionals to remove and preserve the bones before the weather finishes the job.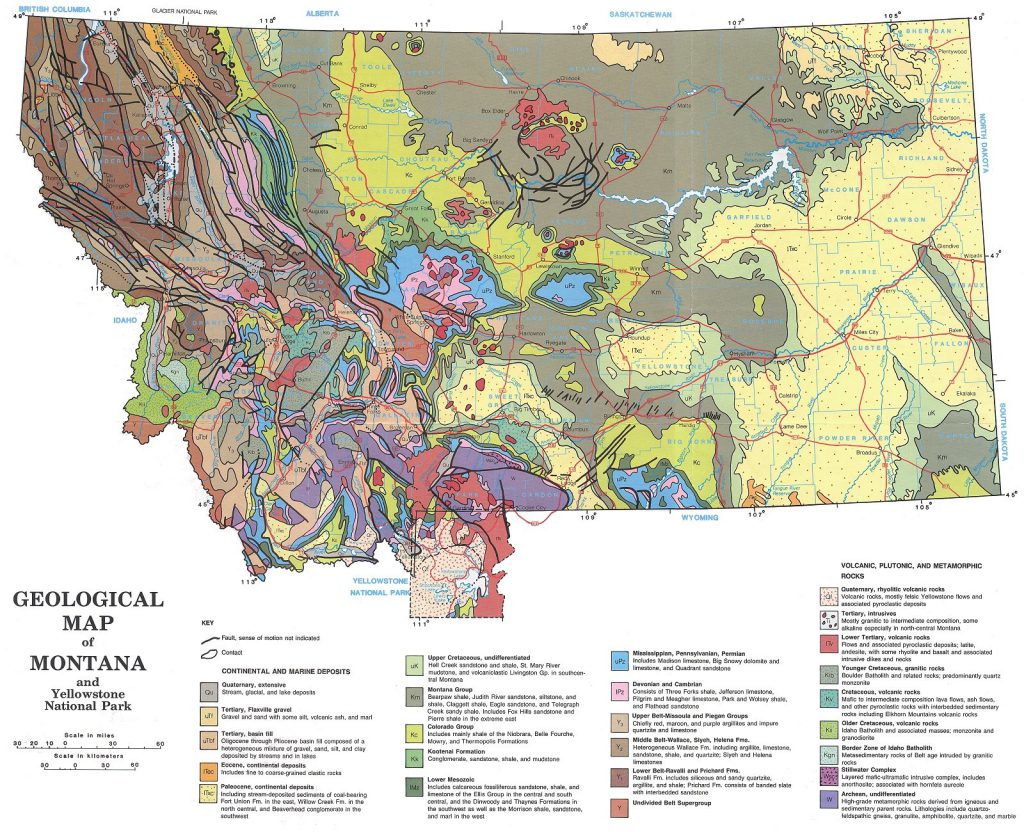 Museum of the Rockies was not always the treasure trove of dinosaur bones that it is today. It was established in 1957.  Yet, dinosaur bones discovered in the region often found their way to more prestigious museums until 1990. Museum of the Rockies established itself as a paleontological powerhouse with the acquisition of a Tyrannosaurus rex skeleton. Today, the collection has grown to 13 Tyrannosaurus rex specimens including one of only two complete skeletons currently known to exist.  It is the largest collection of dinosaur remains in the United States including the largest Tyrannosaurus skull.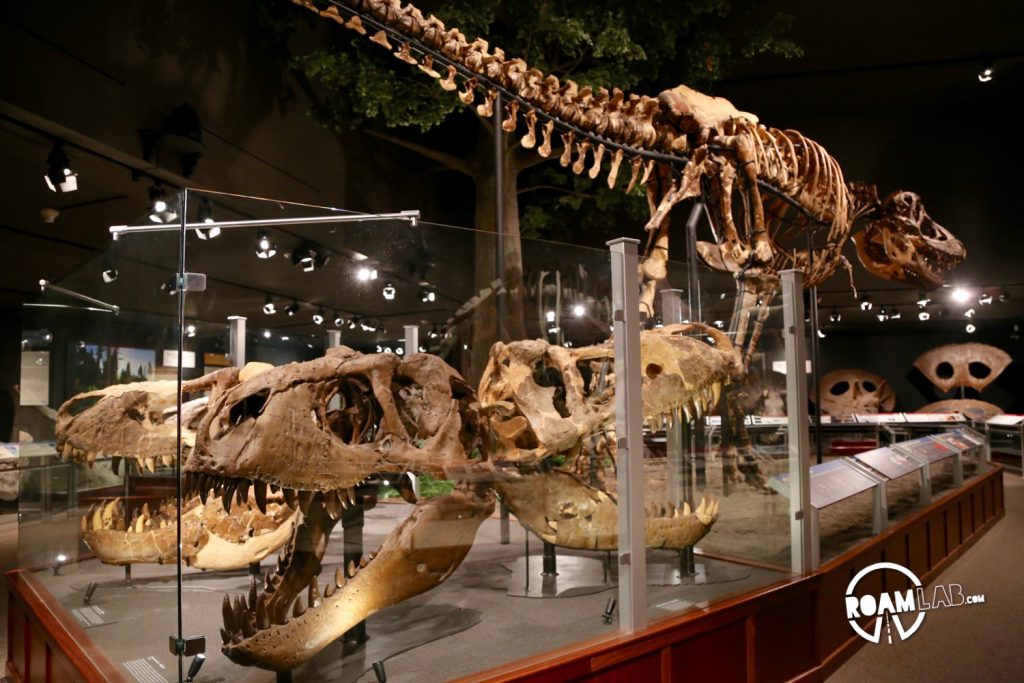 Curator Jack Horner may also be rather familiar. He consulted in the making of a little known arthouse film series called Jurassic Park and partially inspiration for one of the main characters, Dr. Alan Grant. His research in dinosaur development has changed the way we understand their social groups and consolidated many juvenile dinosaurs that had been considered separate species within their adult genus. He was also among the team that discovered soft tissue remains in the thigh bone of an Tyrannosaurus. Not only did this allow for partial analysis of Tyrannosaurus DNA but it also overthrew commonly accepted understanding of how fossils are created as it was incompatible with such a discovery.  All this and he never completed college!*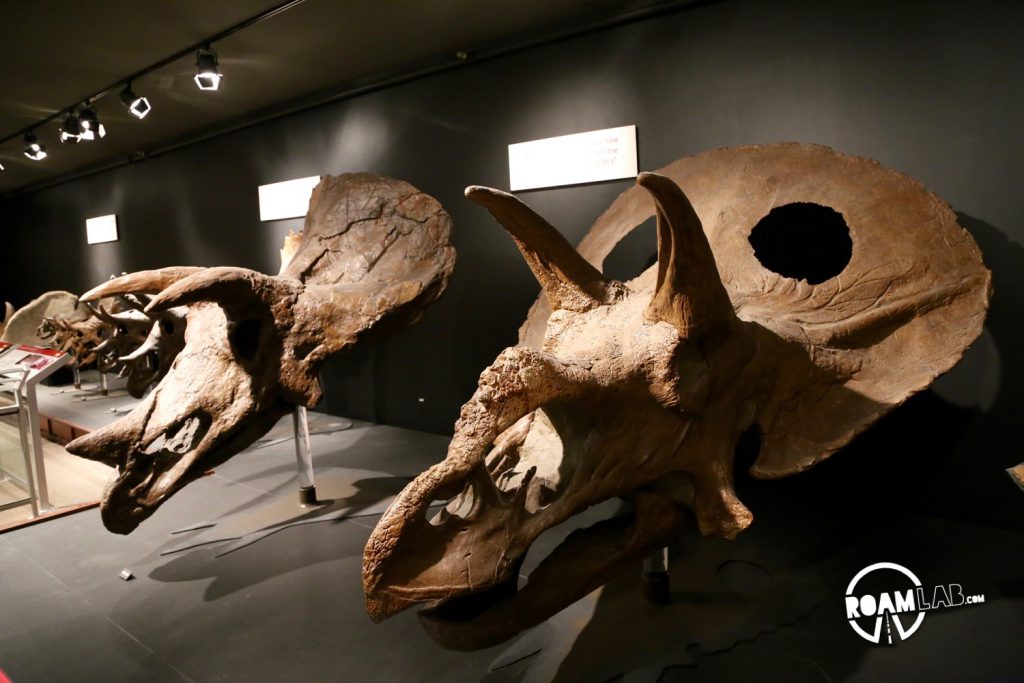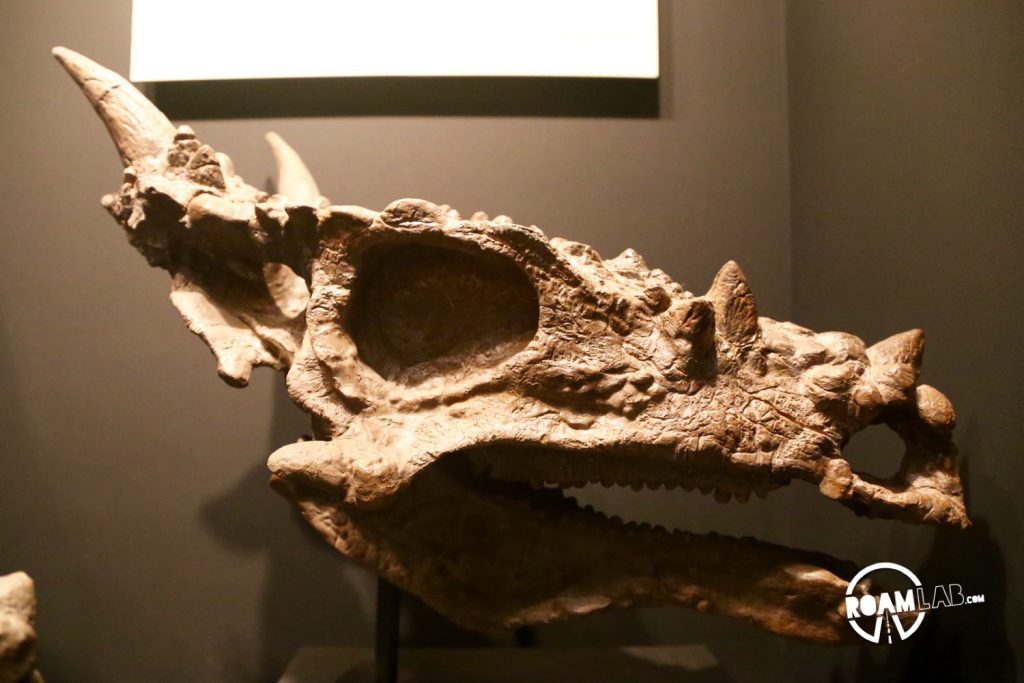 ---
*He spent 7 years at University of Montana studying geology and zoology but never finished his bachelors degree due to severe dyslexia. He did receive an honorary Doctorate in 1986, though, and given his huge contributions to the field, I would say that he has certainly earned it.