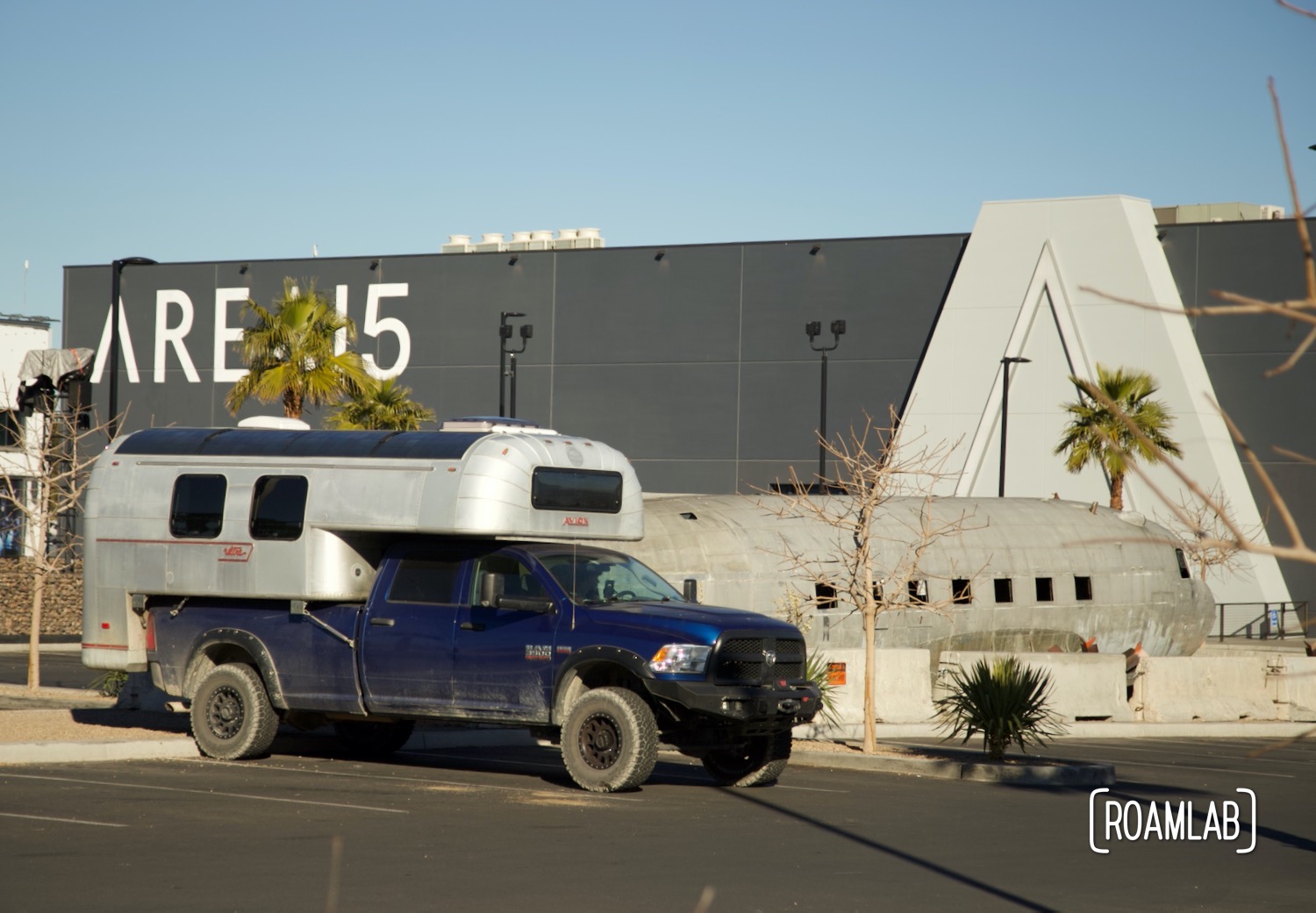 For all the craft of Hollywood, the ingenuity of Silicon Valley, the eloquence of authors painting the images of alien terrains in our mind's eye, we have not been able to touch these bizarre and fantastical worlds of imagination. And yet, in an industrial corner of Las Vegas, a collective of artists have created a captivating dystopian parallel universe known as Omega Mart. And we can poke and prod every corner of it. In fact, that's the point.
Omega Mart marks the second installment of Meow Wolf immersive experiences. Like the first location in Santa Fe, New Mexico, this Las Vegas location transports visitors to a surreal, mind-bending alternate reality where our reality is warped by otherworldly elements. We see the strange in the familiar while wandering through the titular Omega Mart, factory floor, executive offices, and the Monolith.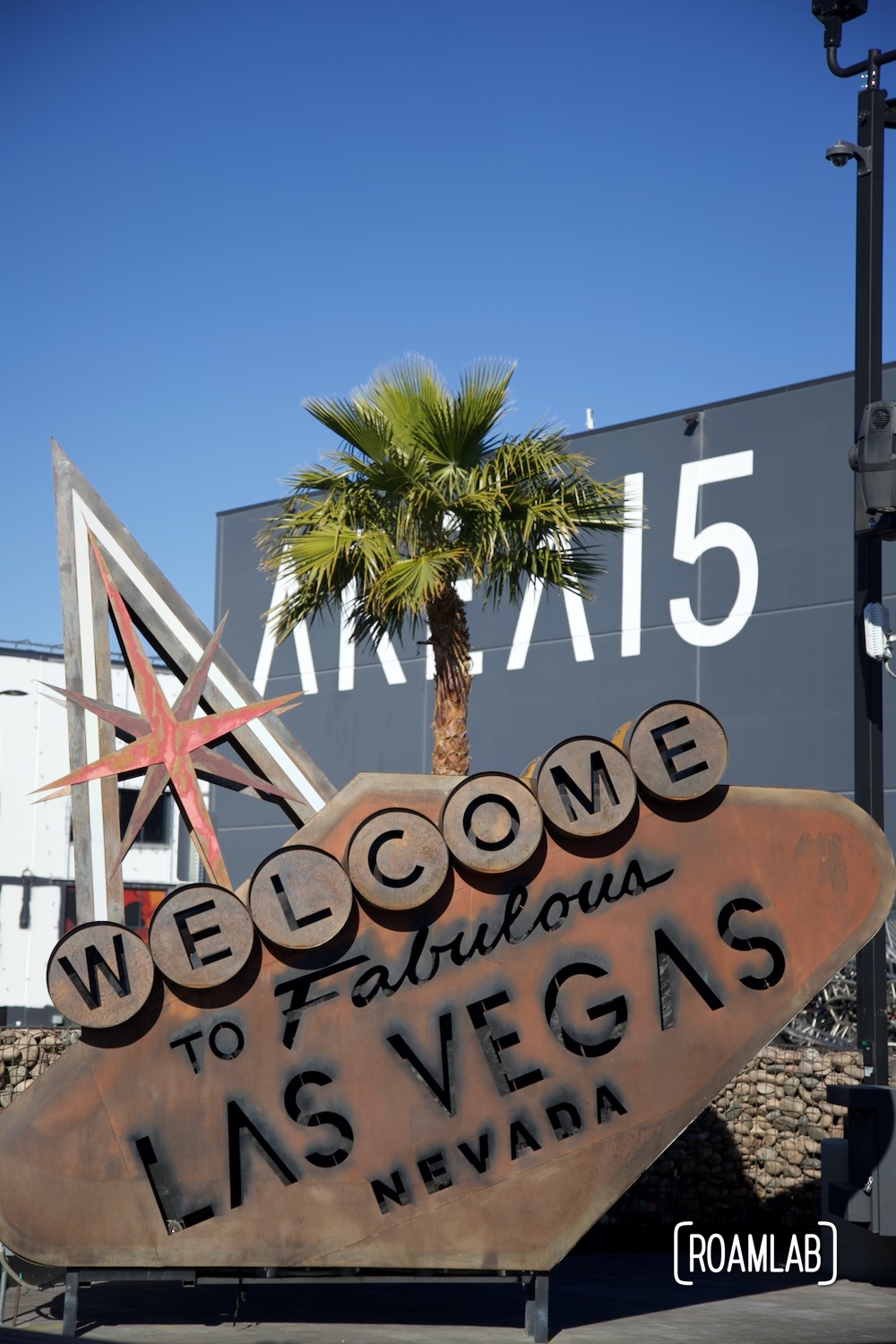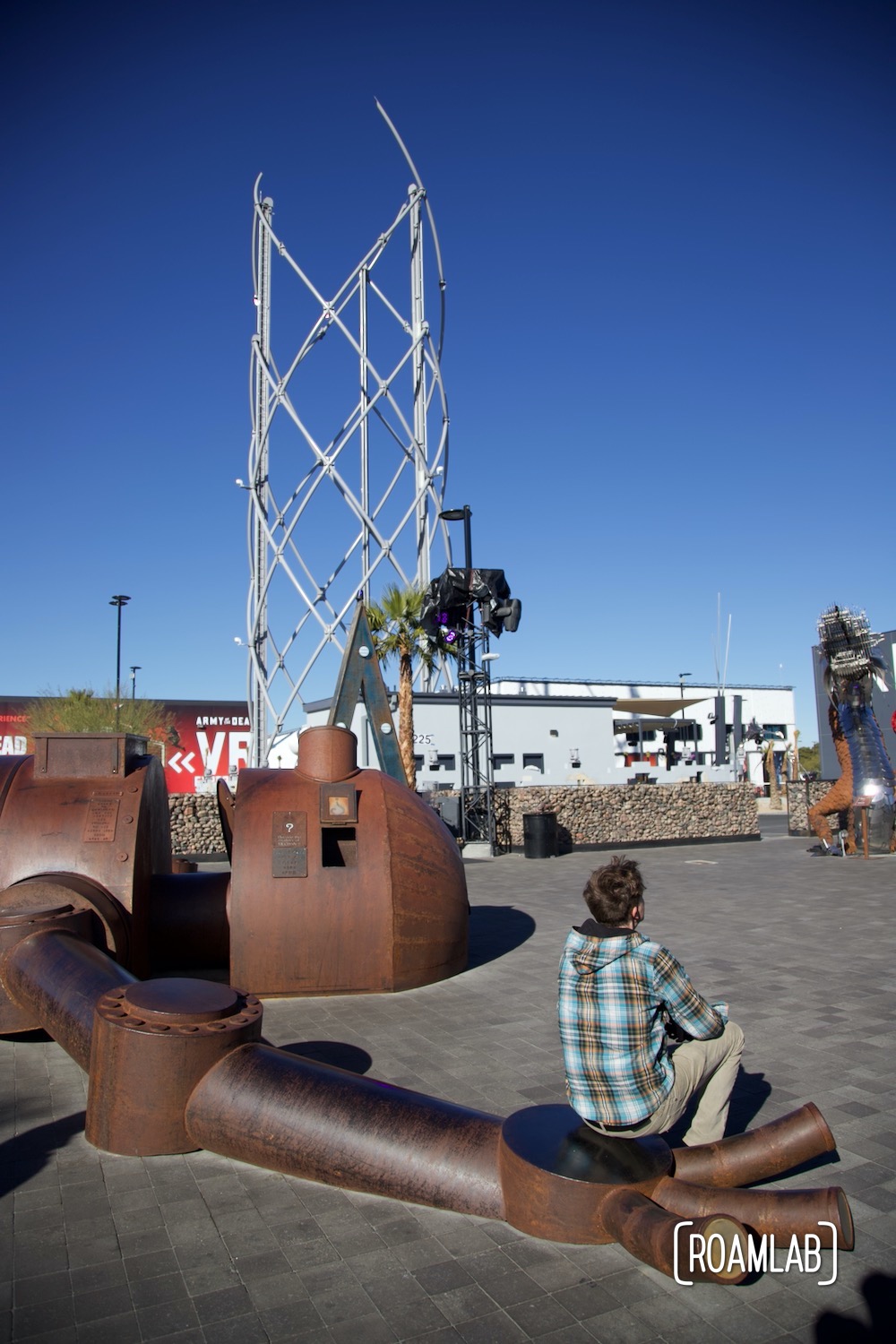 About Meow Wolf
Omega Mart is brought to us by Meow Wolf, a Santa Fe-based artists collective that creates mind-warping interactive environments. Their first installation, House of Eternal Return, invites visitors to explore a recently abandoned family home. While the residents may be missing, their items remain, as well as hidden corridors into whimsical other worlds to investigate. It's a mystery. It's an adventure. Hell, it's a photo booth. The space is many things to many people. And the themes of the ordinary becoming extraordinary are echoed in this latest Las Vegas location.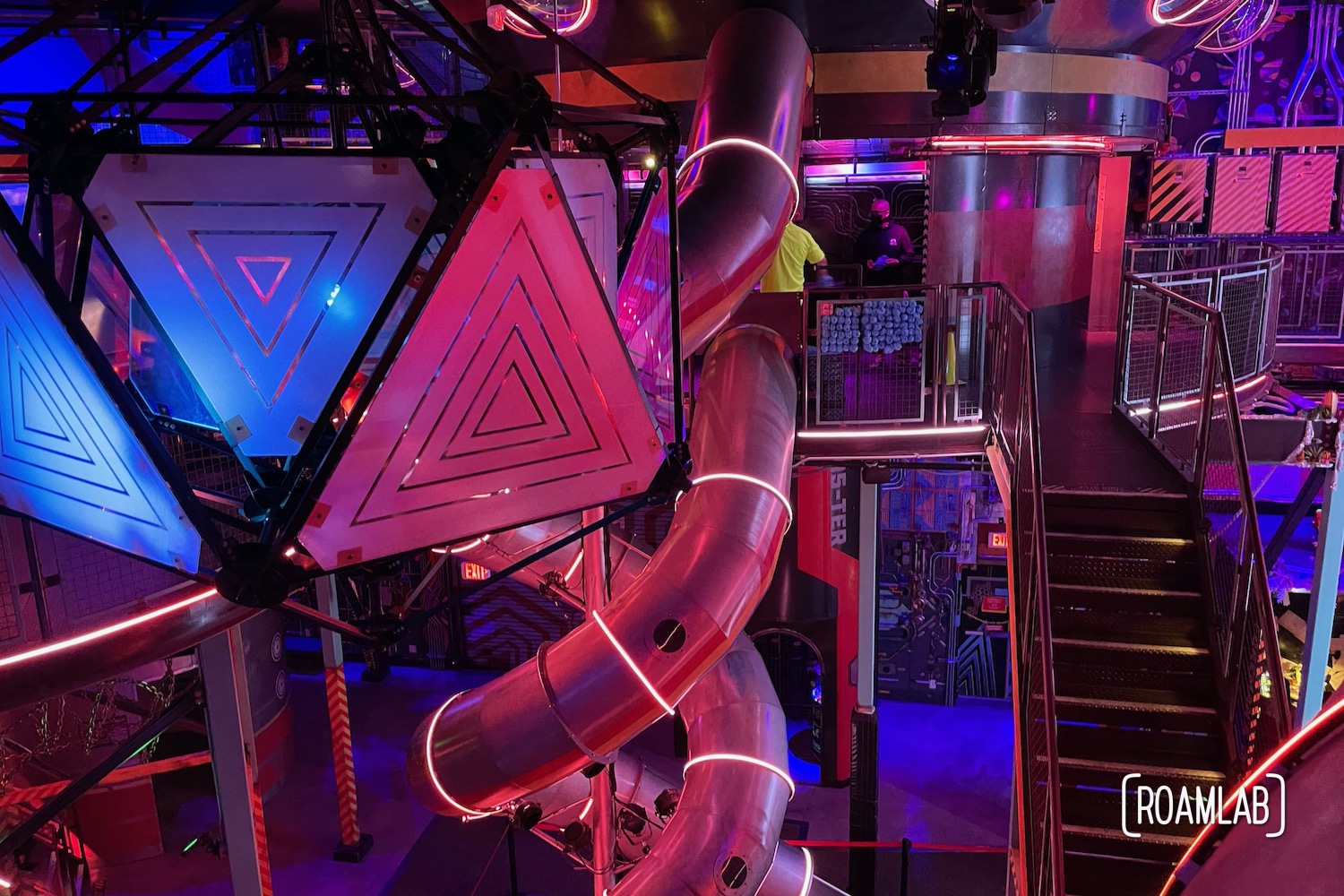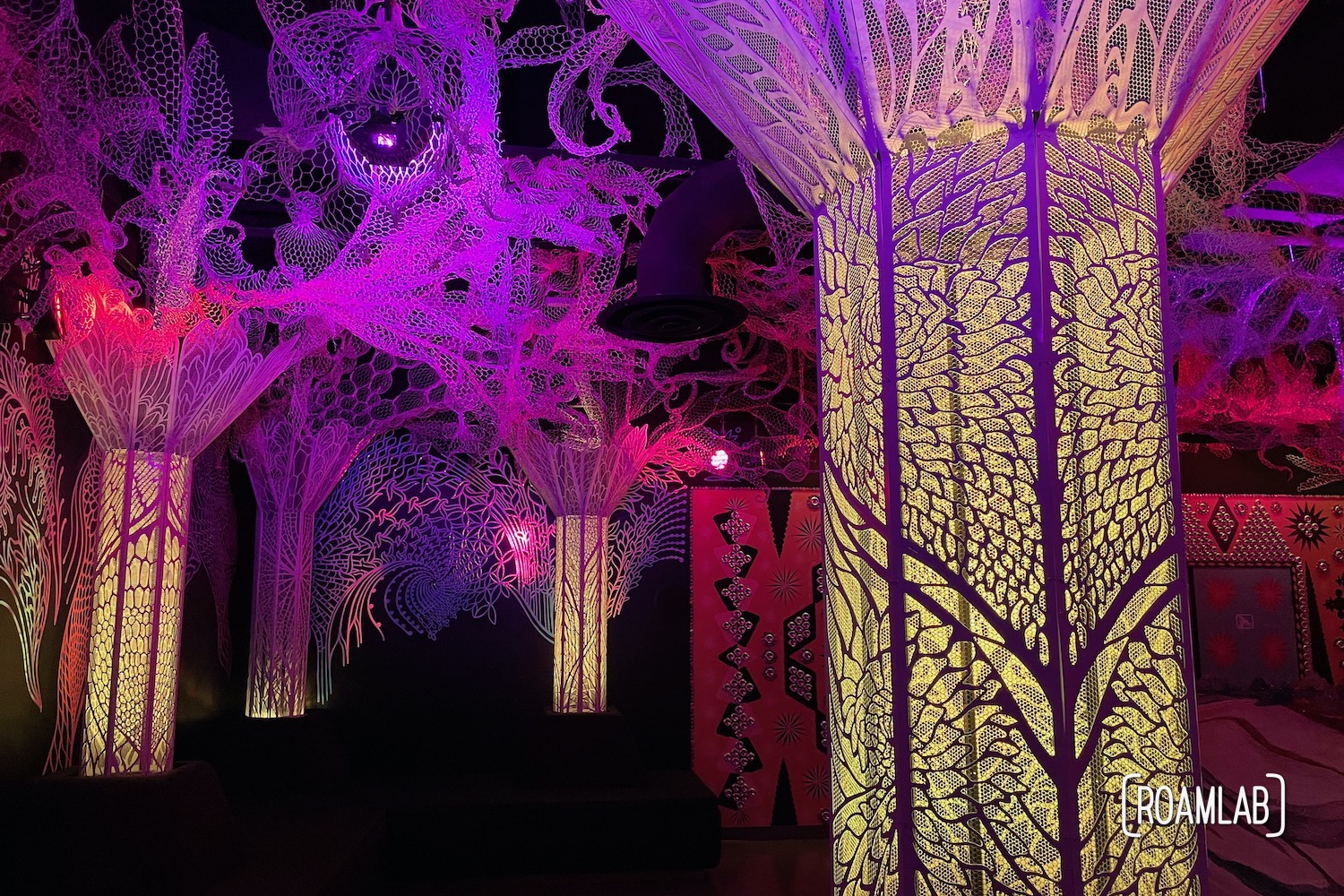 A Lovecraftian Super Market
Omega Mart takes a much more industrial aesthetic than the whimsical blowout of a family home in the Santa Fe location. We wander through the sterile rows of products that are just familiar enough to be disturbing. Kick back in an employee break room with unsettling educational videos. Take a ride down the slides to the psychedelic factory floor. Get the hot office gossip from the Dramcorp human resources robot. Uncover a conspiracy on the executive computers. Dig a little deeper to untangle a subtle narrative thread that weaves multiple storylines into a rich world with biting humor.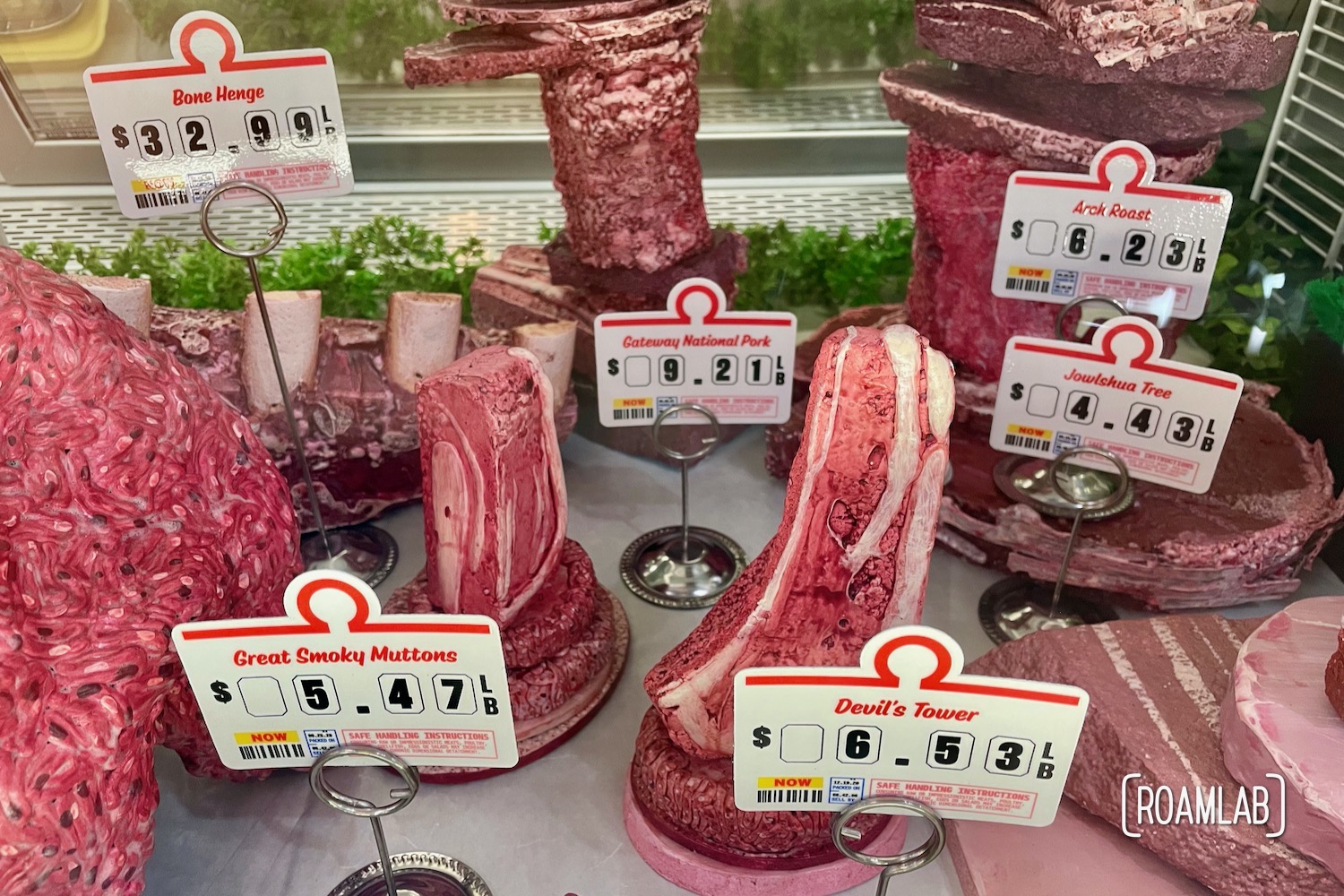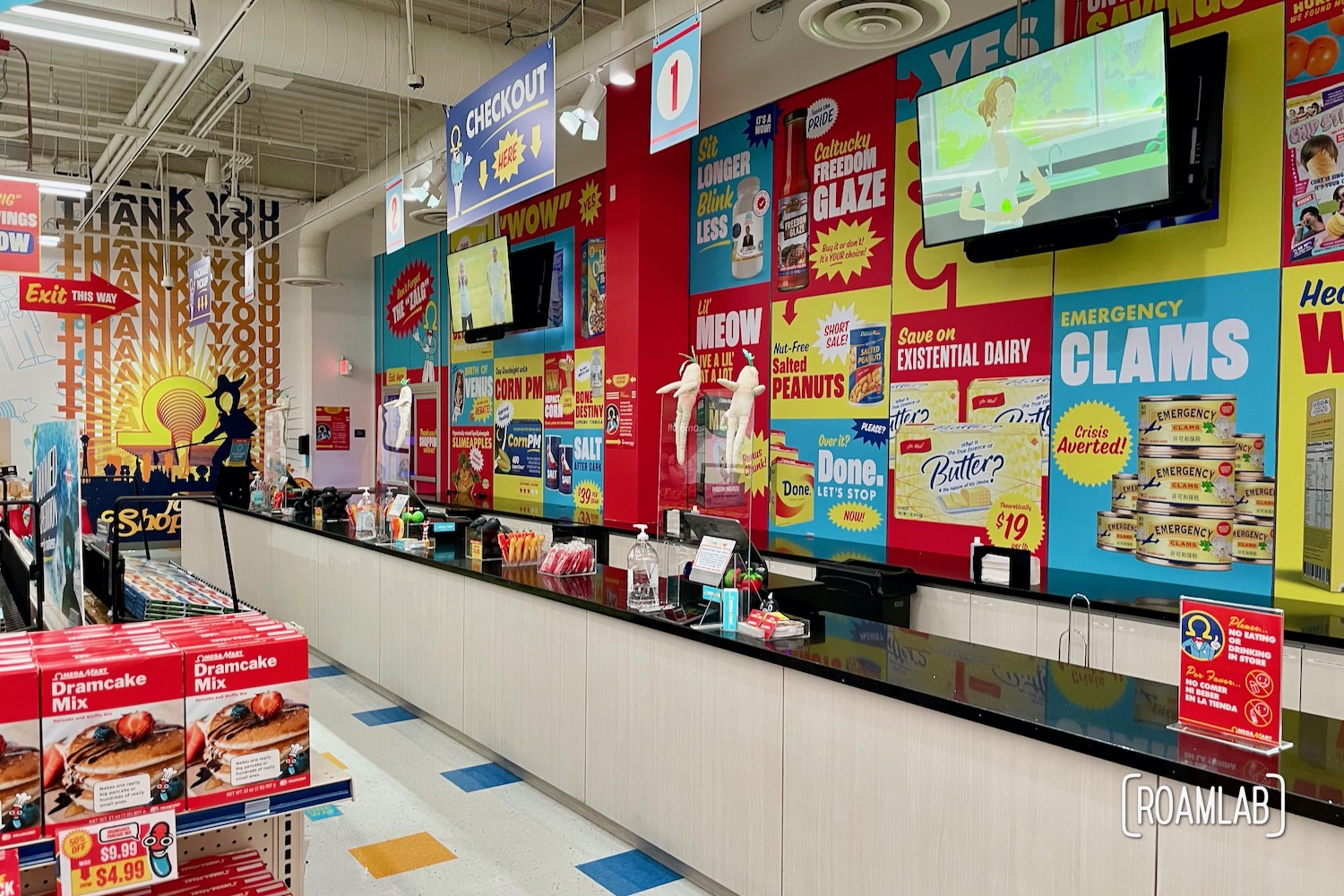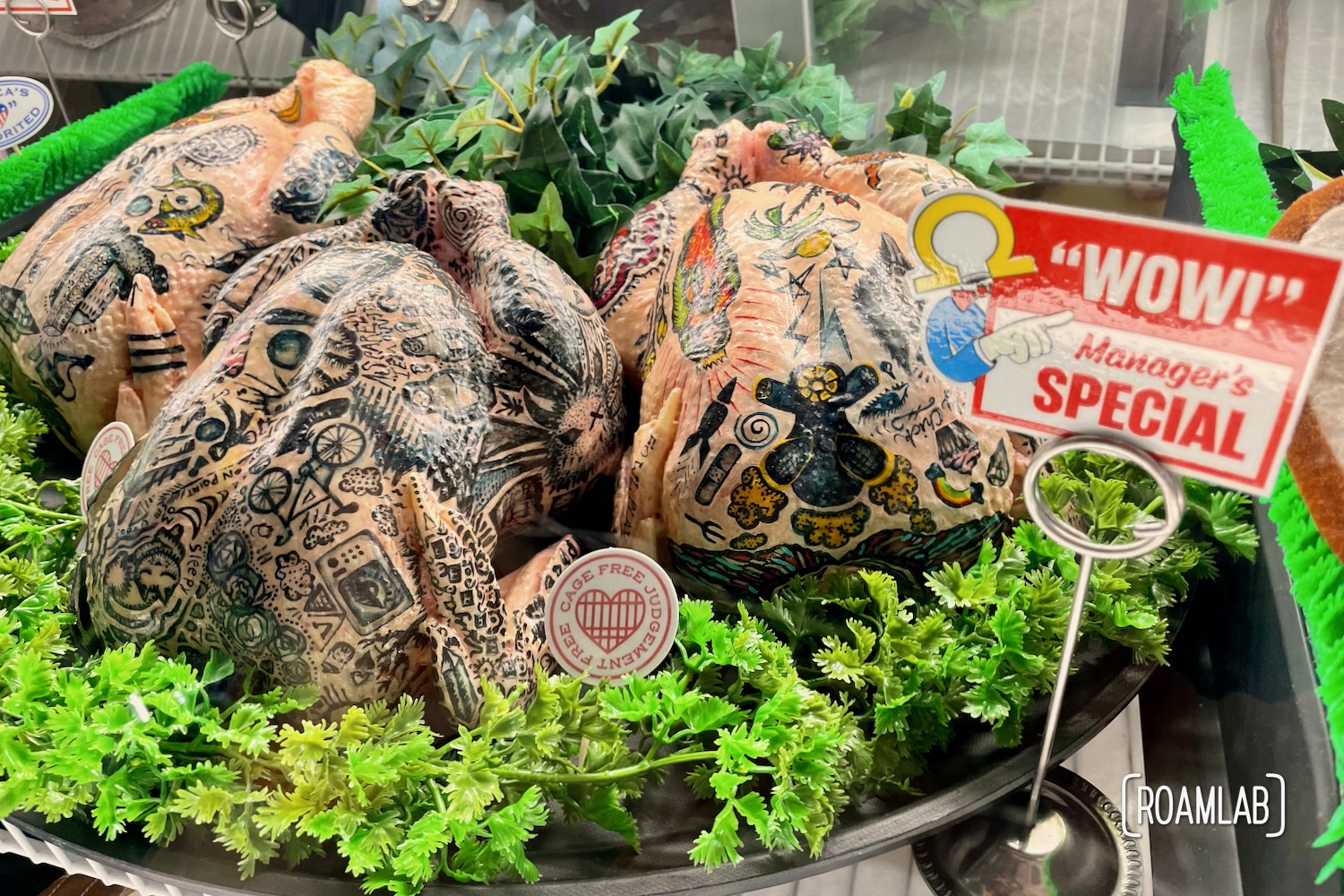 Visiting Omega Mart
Meow Wolf is open from 10 AM to midnight, Monday through Sunday. Entry to Omega Mart is timed and tickets often sell out in advance. We bought our weekday tickets the night before but weekend tickets can sell out a week in advance. We arrive half an hour before the doors open and explore the waiting area, complete with statues and riddles to solve while killing time.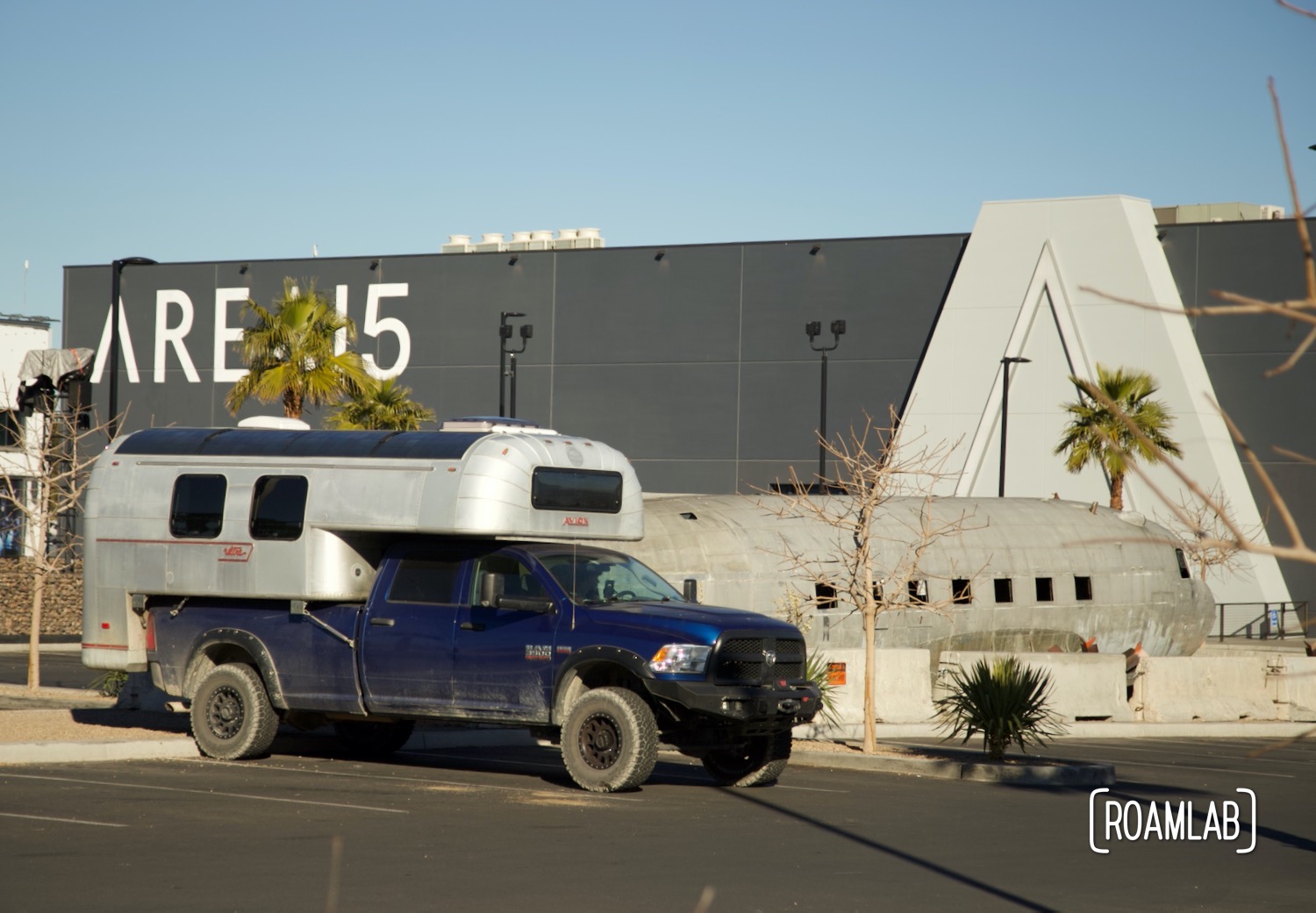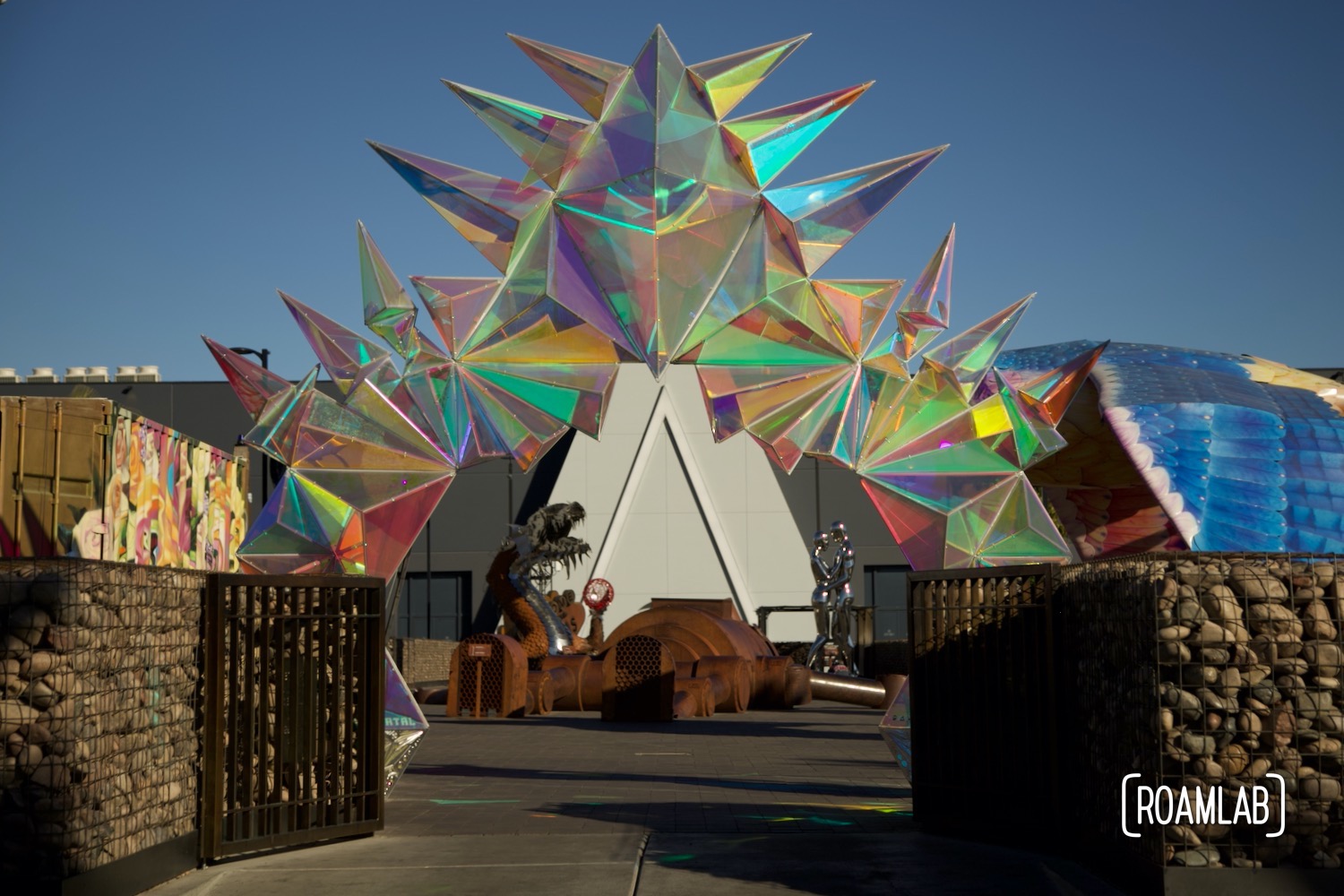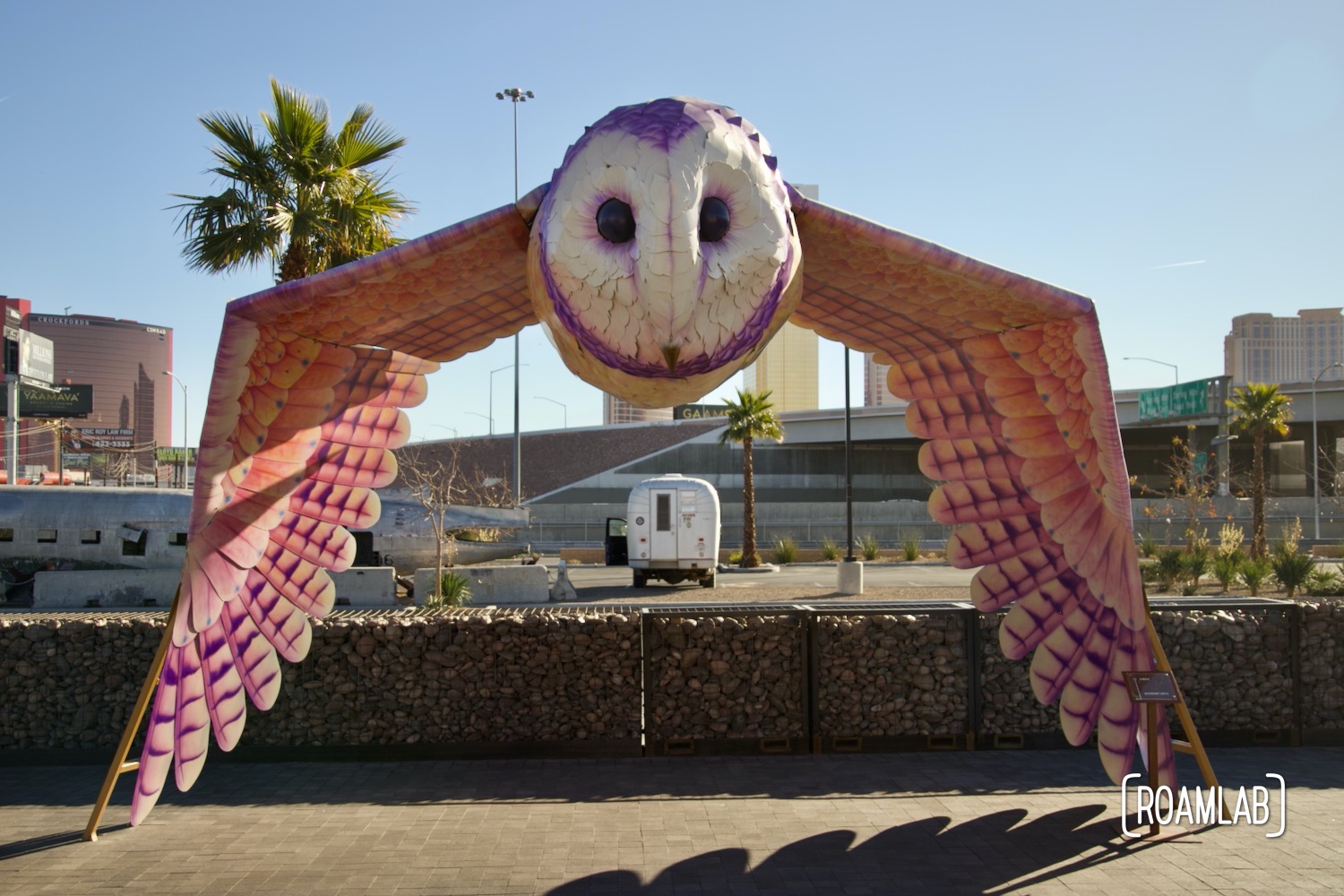 I might as well get ahead of this: I am not proud of the pictures in this piece. It turns out that Omega Mart does not allow "professional cameras" in the venue. I didn't have this problem at the Santa Fe location. But the Vegas location inspects bags before entry. As it is, I captured all the media from inside Omega Mart with my phone. 
Exploring Omega Mart
There are many ways to experience the space. Just some methods take more time than others. Walking around and observing the environment is reason enough to visit. Heck, some people seem to come just to get some Instagram photos. But there is also a story to uncover in this whimsical land. Snoop through company emails on corporate computers, monitor security cameras, read personal notes of other sleuths within the story.
For those that want to take the experience one step further, become an employee by acquiring an Omega Access Card to "boop" into corporate resources and become an active part of the storyline. Or maybe I should say "story web"? There are multiple possible outcomes.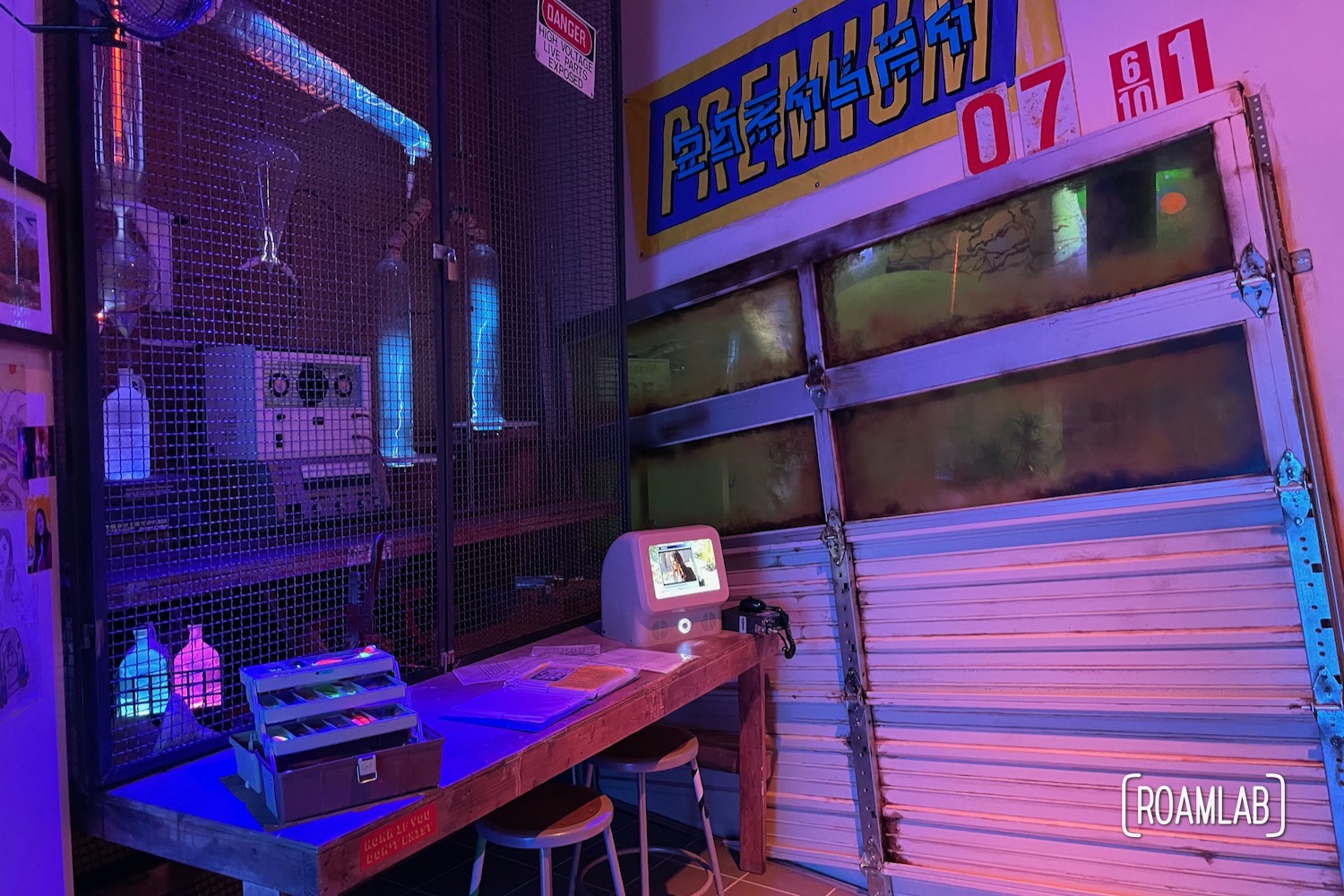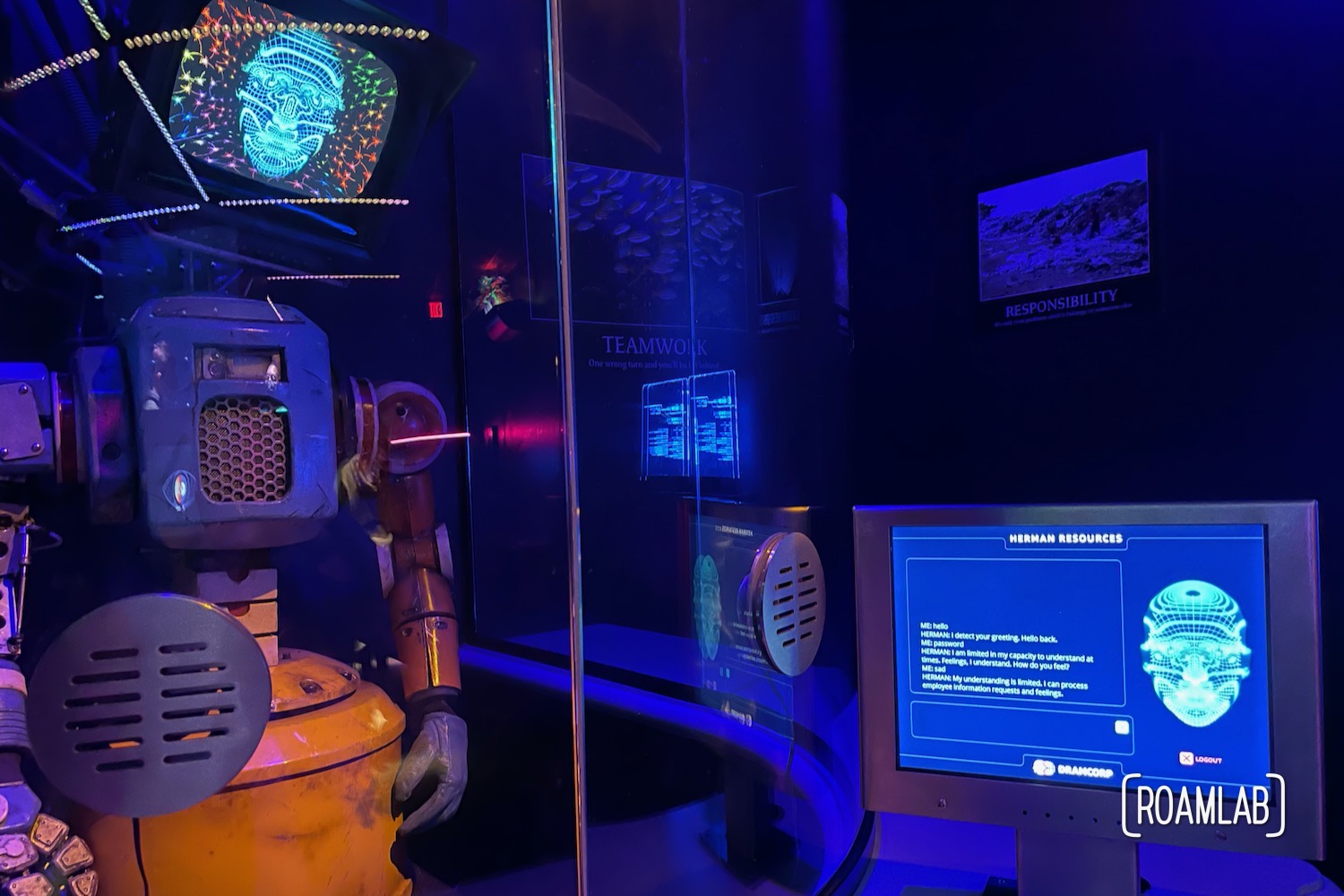 Our Experience
We book tickets the day before through the Meow Wolf website for the first time slot: 10 AM. There are a lot of perks to arriving early: fewer people, more time to explore the environment, and less experience interrupting plot triggers as earlier players trigger video takeovers and lighting effects. Even though access to Omega Mart is limited by the number of tickets sold, bottlenecks can form around certain plot-driven locations during busy times.
We spend 4 hours at Meow Wolf and would have spent more if hunger hadn't driven us to leave the venue in search of a late lunch. Outside food and drinks are not allowed in Meow Wolf. There is a bar on the main floor but no food options. So eating means ending the experience. But we were hungry.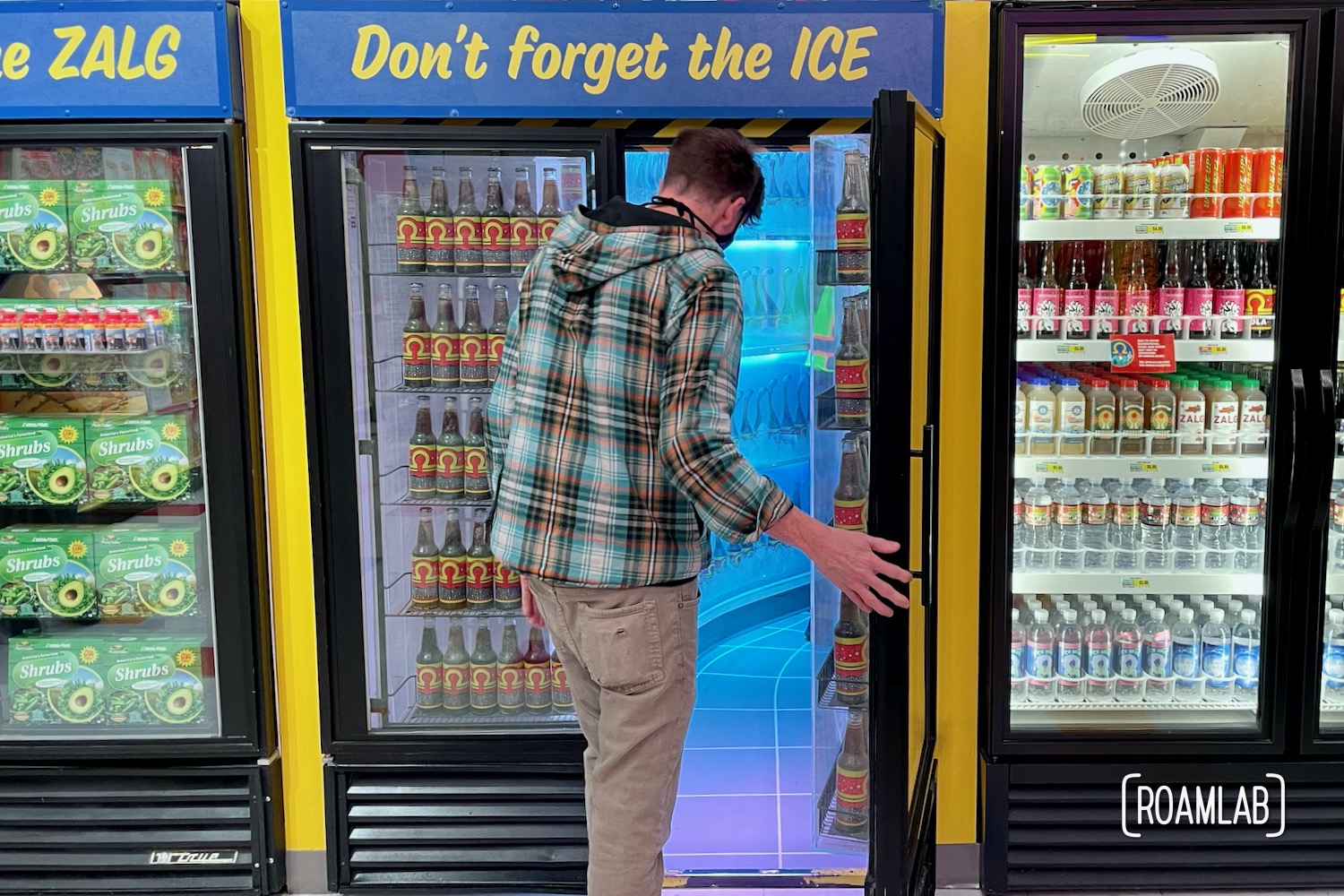 Area 15
Fortunately, Omega Mart is housed within Area 15, a neon experimental arts and entertainment venue. There are VR experiences and quirky eateries. We cross the hall at Area 15 to get lunch at The Beast, a gothic Americana venue with Korean fusion dining.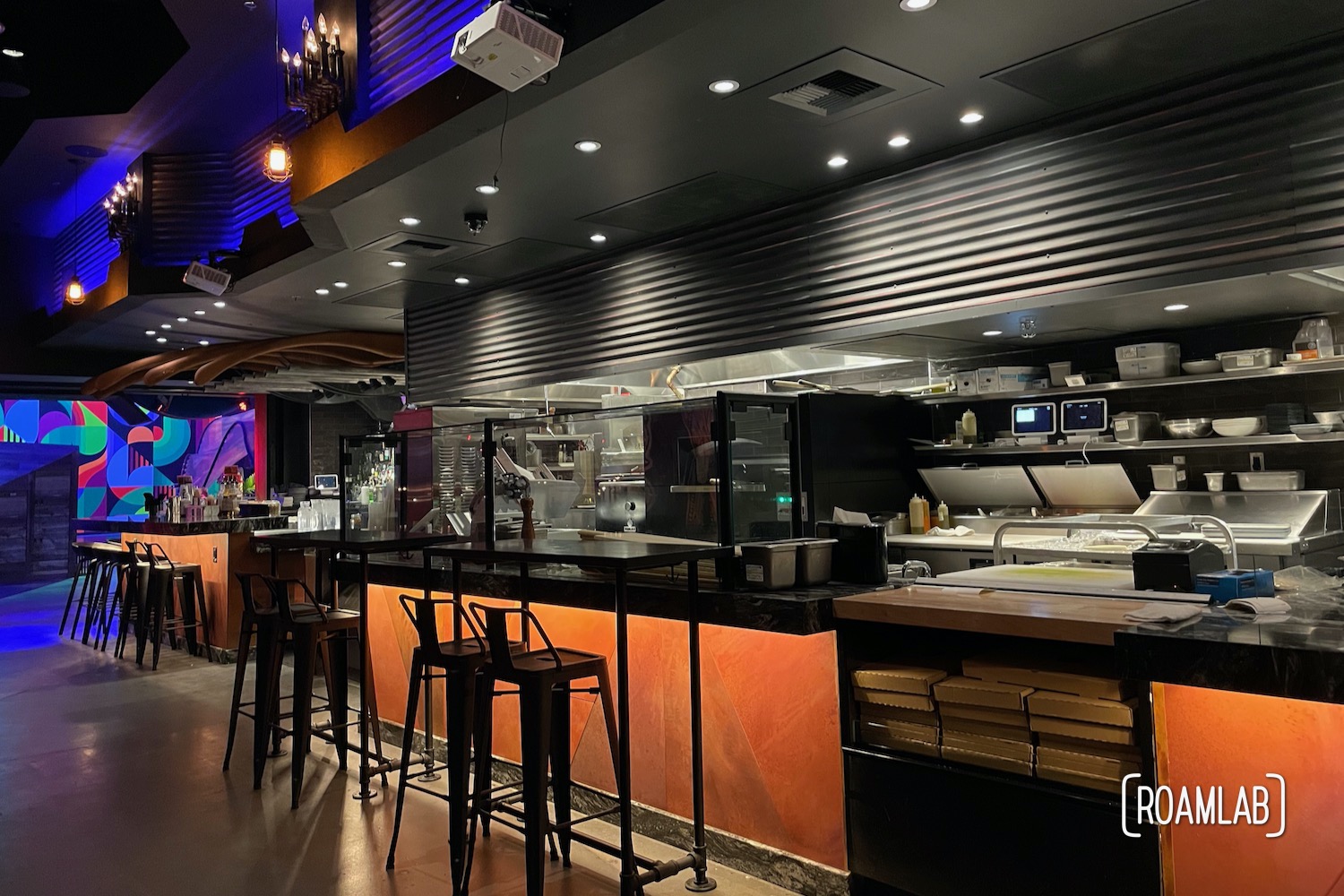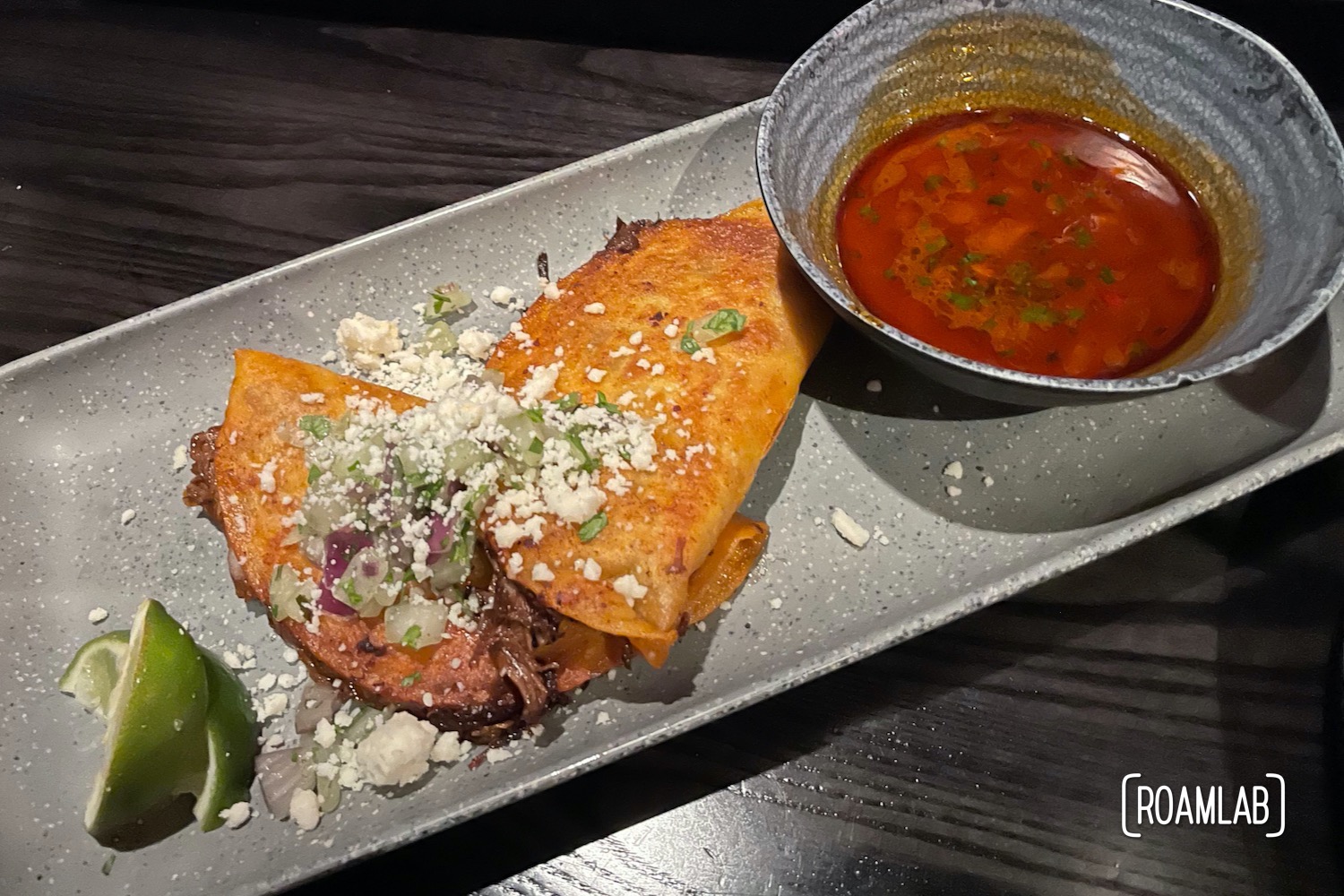 After lunch, it's time to move on. We need to find a place to spend the night tonight. That said, I look forward to returning to Omega Mart one of these days and diving deeper into the mystery of Dramcorp and the Monolith. One visit would never be enough to fully uncover all there is to see at Meow Wolf. But I'm for giving it a second attempt.