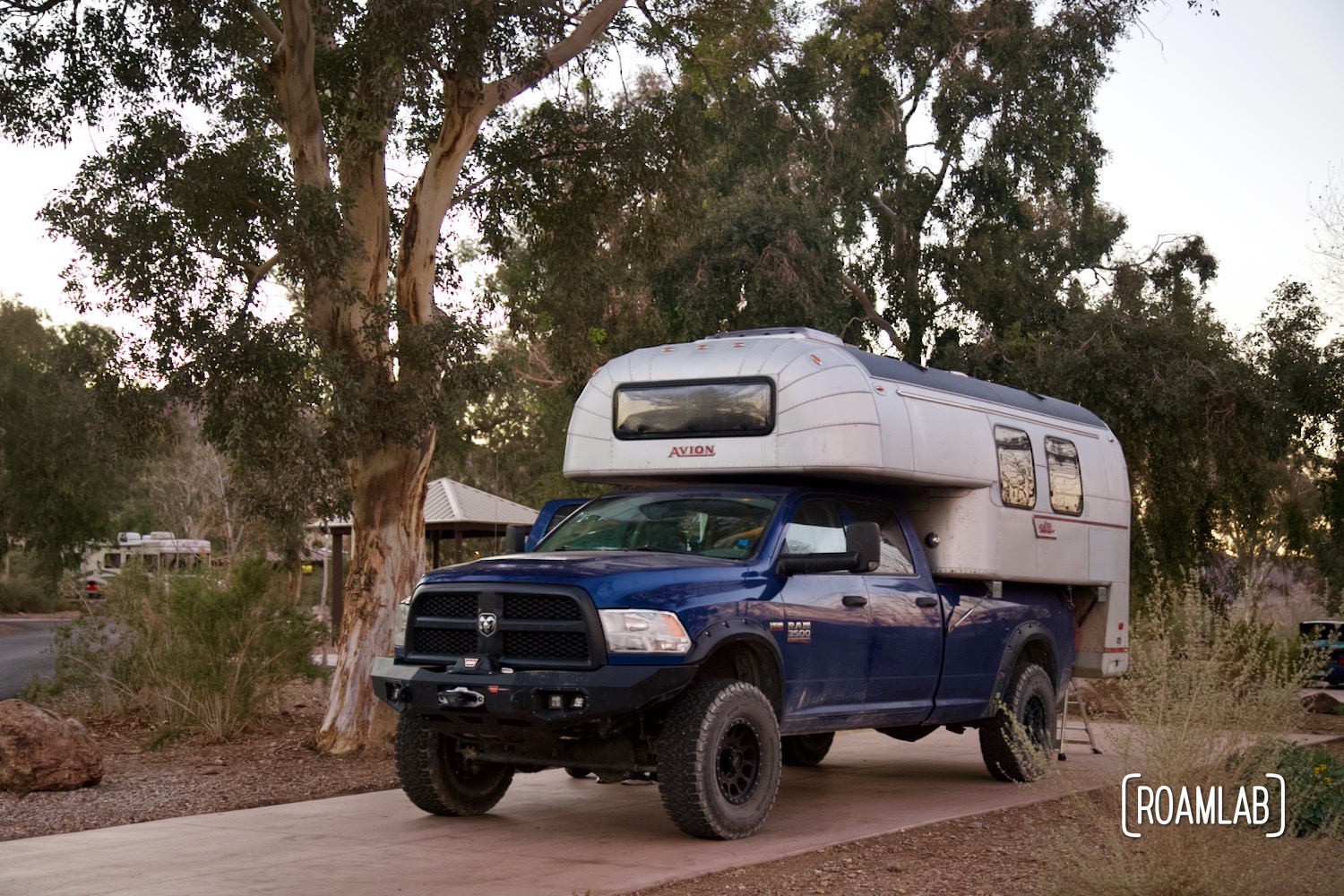 The rough dirt trail was expected but the heavy concrete barricade that stretched along it is not. We look at the blocked trail. It's 4:30 and sunset is in less than an hour. We won't be reaching our intended campsite any time soon. There's another potential approach, but it's another 45-minute drive and leaves us little time to find a spot to spend the night and no time to recover if we fail. No, it's too late for boondocking. It's time to start looking at developed sites. Fortunately, there's one close by and Boulder Beach Campground isn't just convenient, it's beautiful.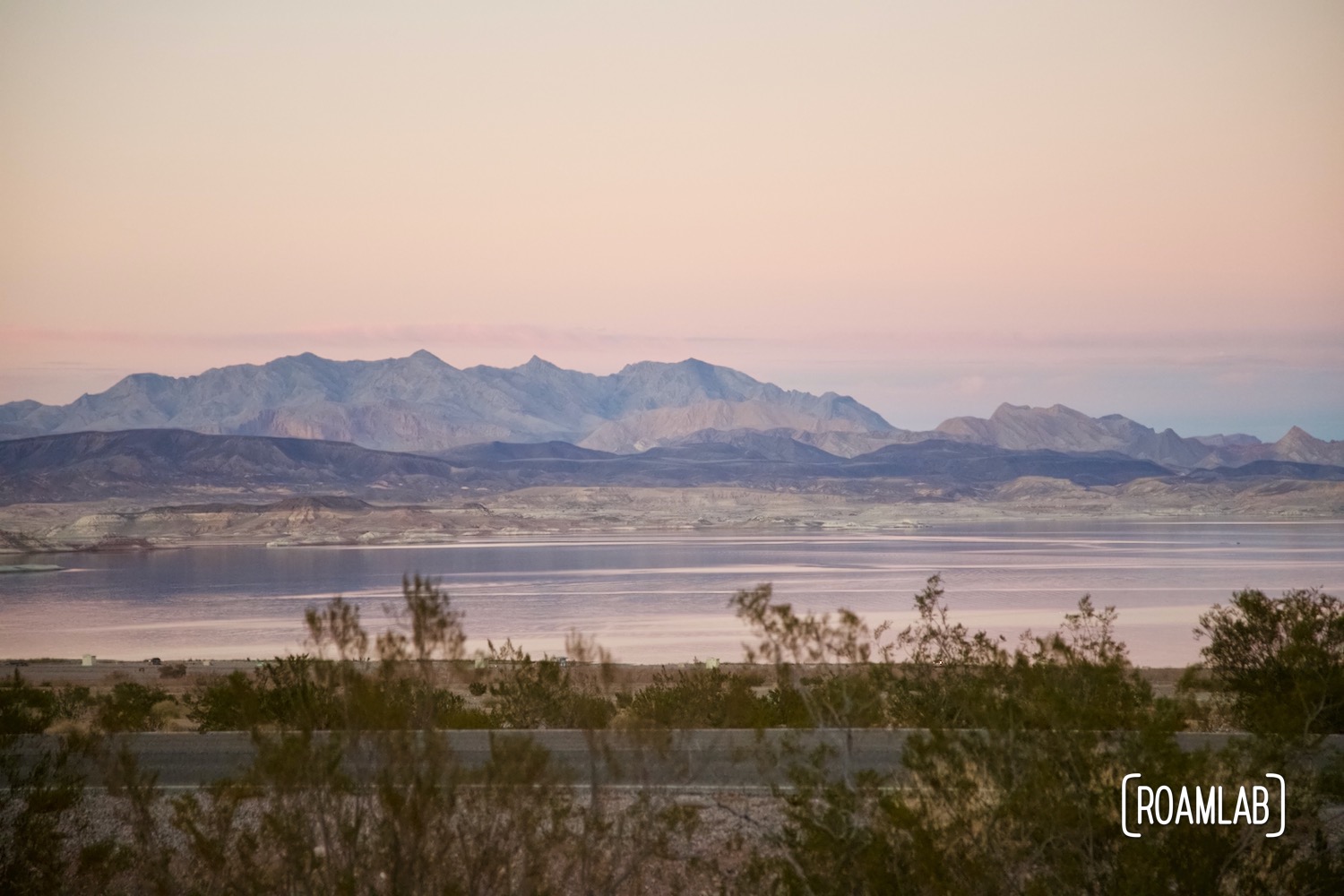 About Boulder Beach Campground
Boulder Beach Campground is one of many camping options in the Lake Mead National Recreation Area—minutes outside of Las Vegas, straddling the border of Nevada and Arizona. There are even dispersed campsites along the lakeshore. But for those looking for convenience, it's hard to do better than Boulder Beach.
This developed campground includes running water in the bathrooms, level, paved parking pads, picnic tables, and fire rings. But what really makes Boulder Beach Campground stand out from the rest of the landscape are the mature trees providing shade and privacy throughout the campground. Palm trees, oleanders, mature cottonwood trees, and other native vegetation separate each space in an oasis along the arid Nevada desert.
It's worth noting that while there are water spigots scattered throughout the campground, they are not for dedicated sites. There are no hookups in Boulder Beach. For those in need of hookups, the Lake Mead RV Village is next door and includes all the amenities expected of an RV park in a National Recreation Area. Aside from the cost, the main downside of the RV Village, however, is the area's lack of trees. Plenty of campgrounds don't have trees. But when the neighboring sites at Boulder Beach do, it is no surprise that many RV owners choose to camp at Boulder Beach rather than the RV Village. Us included.
Our Experience
We roll into Lake Mead Recreation Area shortly before sunset and with our fingers crossed. Yes, it's a weekday, but we are arriving late and campgrounds near large cities tend to fill quickly. As we come to the toll booth to enter the park, the attending ranger looks at us curiously. What are we planning to do this late in the day? We take a deep breath: "Is Boulder Beach Campground full?" We don't have to hold that breath for long and exhale in relief when the ranger laughs and assures us that there is plenty of space. And she's right.
Not only are there many sites to choose from, we even snag a site with views of Lake Mead. As the sky puts on a light show of dazzling colors, we settle into camp and breath another deep sigh of relief. In fact, there's a lot to be excited about here. There are so many exciting activities nearby.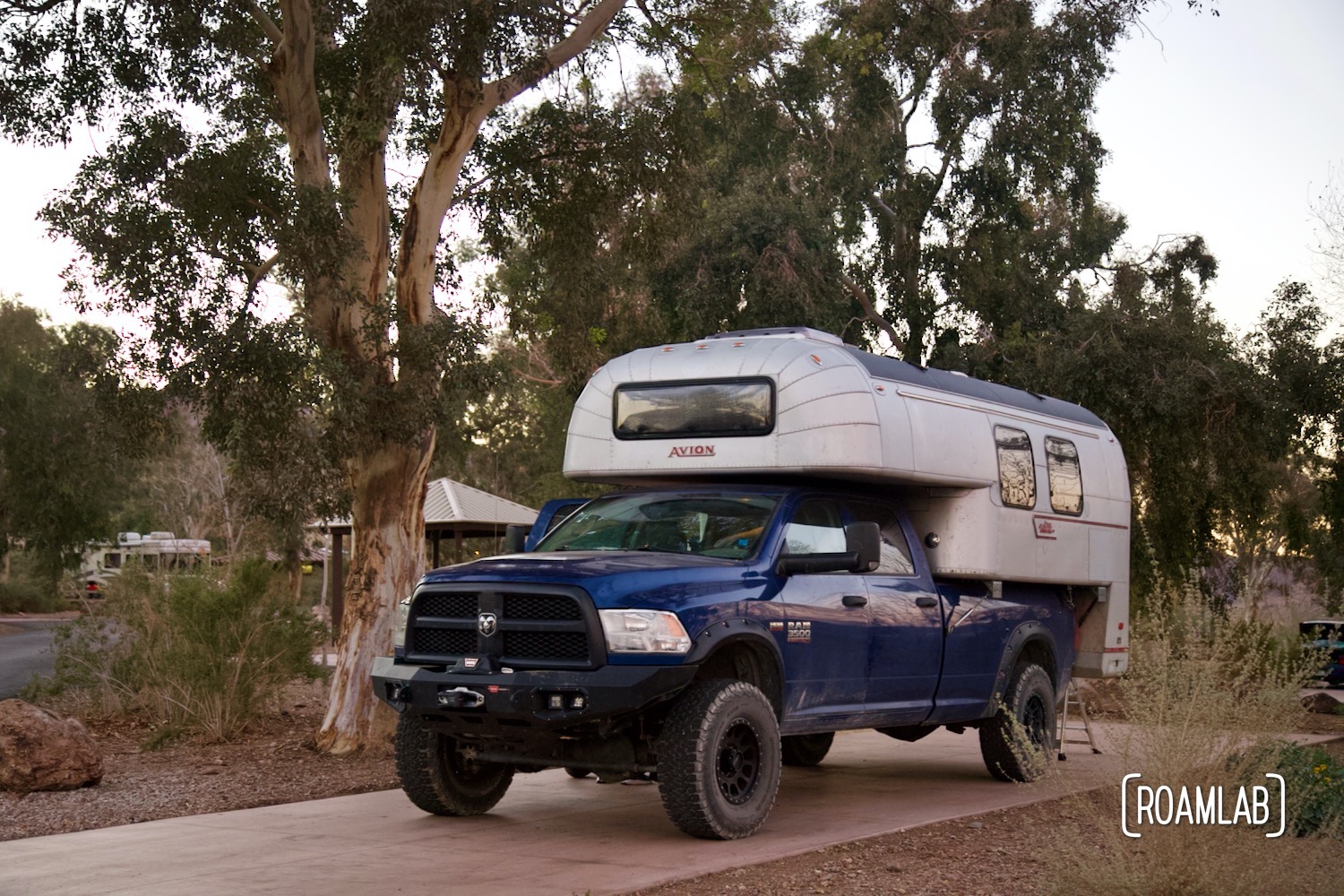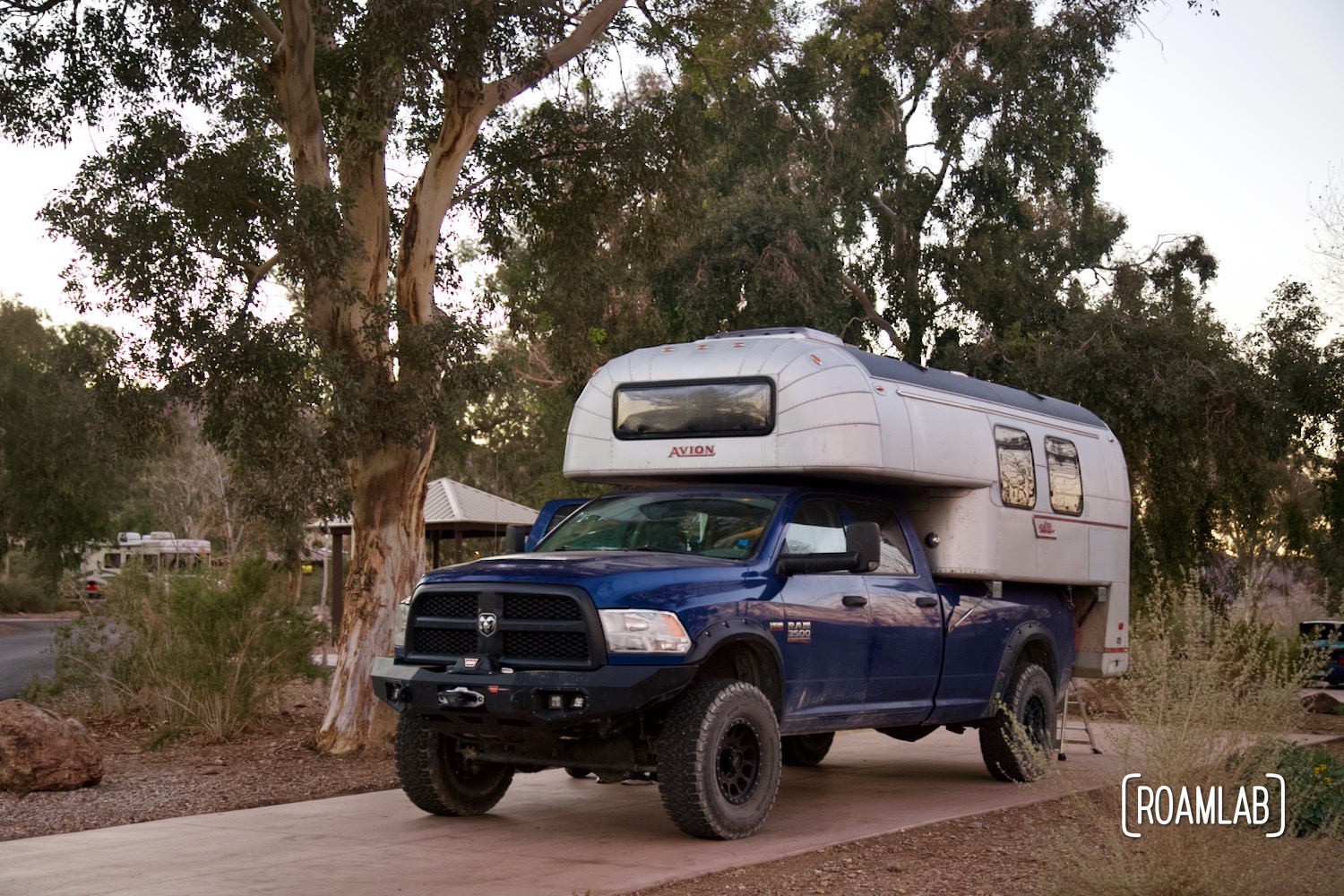 Nearby Attractions
With its proximity to Las Vegas, Boulder Beach is close to an exceptional array of attractions. But for the nature lover, there is a special collection of highlights. Along with the boating, hiking, and biking options around Lake Meade, Boulder Beach is only an hour's drive east to Valley of Fire State Park or west to Red Rock Canyon. Closer to home, is the Hoover Dam, which holds back the waters of the Colorado River, creating Lake Meade itself. In fact, we'll be exploring the dam tomorrow.