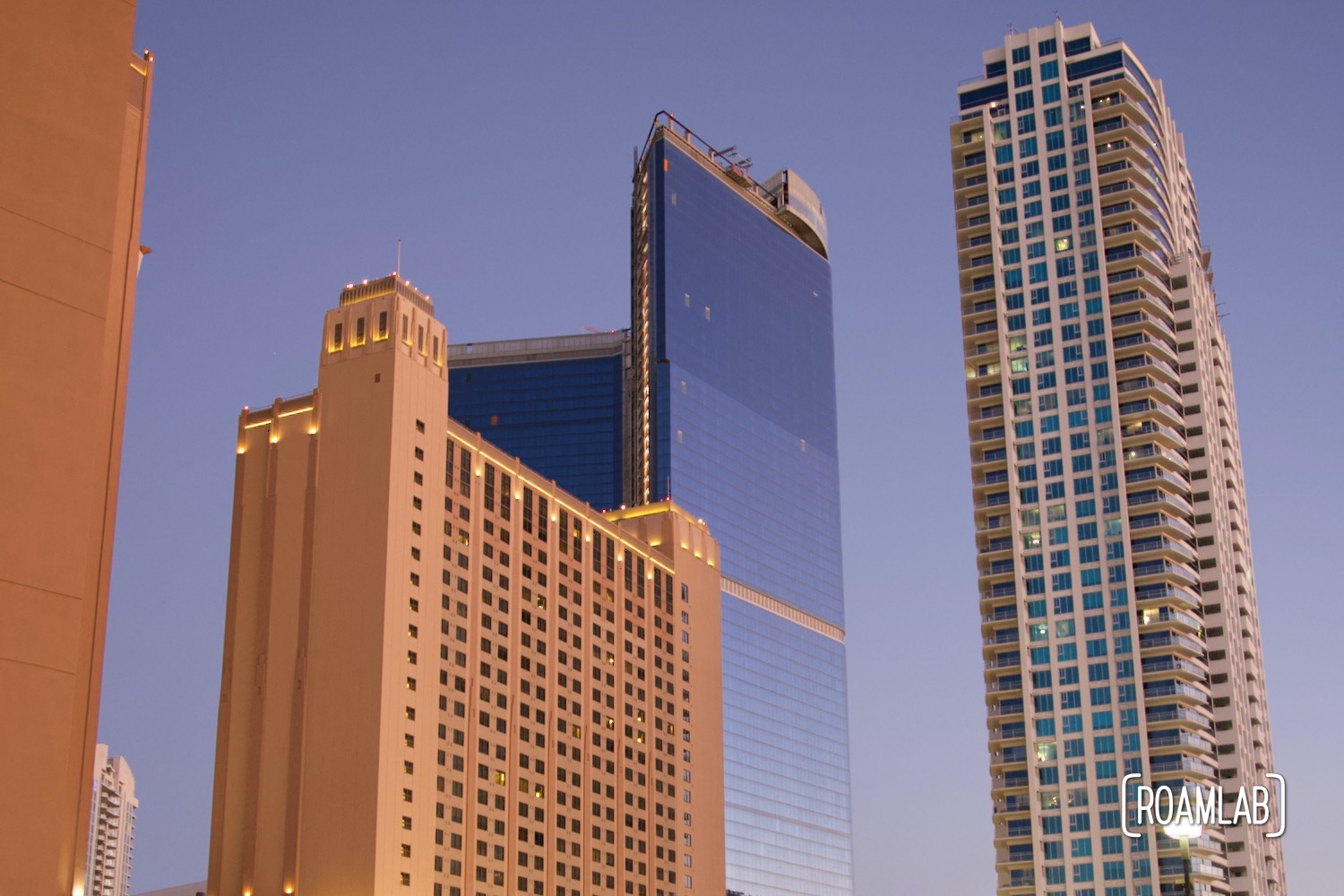 Camping around a large metropolitan center is always a headache. Even in cities where we have friends, finding a place to park our 25 foot long 1970 Avion truck camper is a hassle. So, as we approach Las Vegas, we have a big question on our hands: do we stop or not stop? We could just drive through and avoid the chaos. Then again, wouldn't it be fun to have a night on the town, for a change? And so, the next question arises: where do we stay?
A few years back, we stayed at a hotel and parked our truck in the lot. But that was before we picked up our truck camper. We prefer not to abandon our camper overnight. That's why, last year, we got creative, boondocking outside of Las Vegas on Lovell Canyon Road. But after a couple of weeks on the road, we are ready for a hot shower and a hookup to top off our batteries. So, this time we shell out for the glorified parking lot that is the Circus Circus RV Park.
Circus Circus RV Park Ammenities
For our purposes, the Circus Circus RV Park has all that we need: hookups, showers, restrooms, laundry room, and gated parking right off the Las Vegas Strip. While Circus Circus may not quite be in the heart of Vegas, it is close enough for us to walk, though "hike" may be the better word, considering Vegas's mind-bending long blocks. What looks like a short walk can take half an hour. So, where some good walking shoes and explore the Casinos on the strip, and even catch a show.
But goodness, this is no RV resort. I don't have a seat in the boardroom but it does feel like Circus Circus is being allowed to fall apart. The facilities were worse for wear. The laundry machines may or may not work. And the RVs are parked close together.
But we aren't looking for a luxury resort. We are looking for a conveniently located parking spot where we can sleep overnight without getting hassled by local security. And that's exactly what we have here.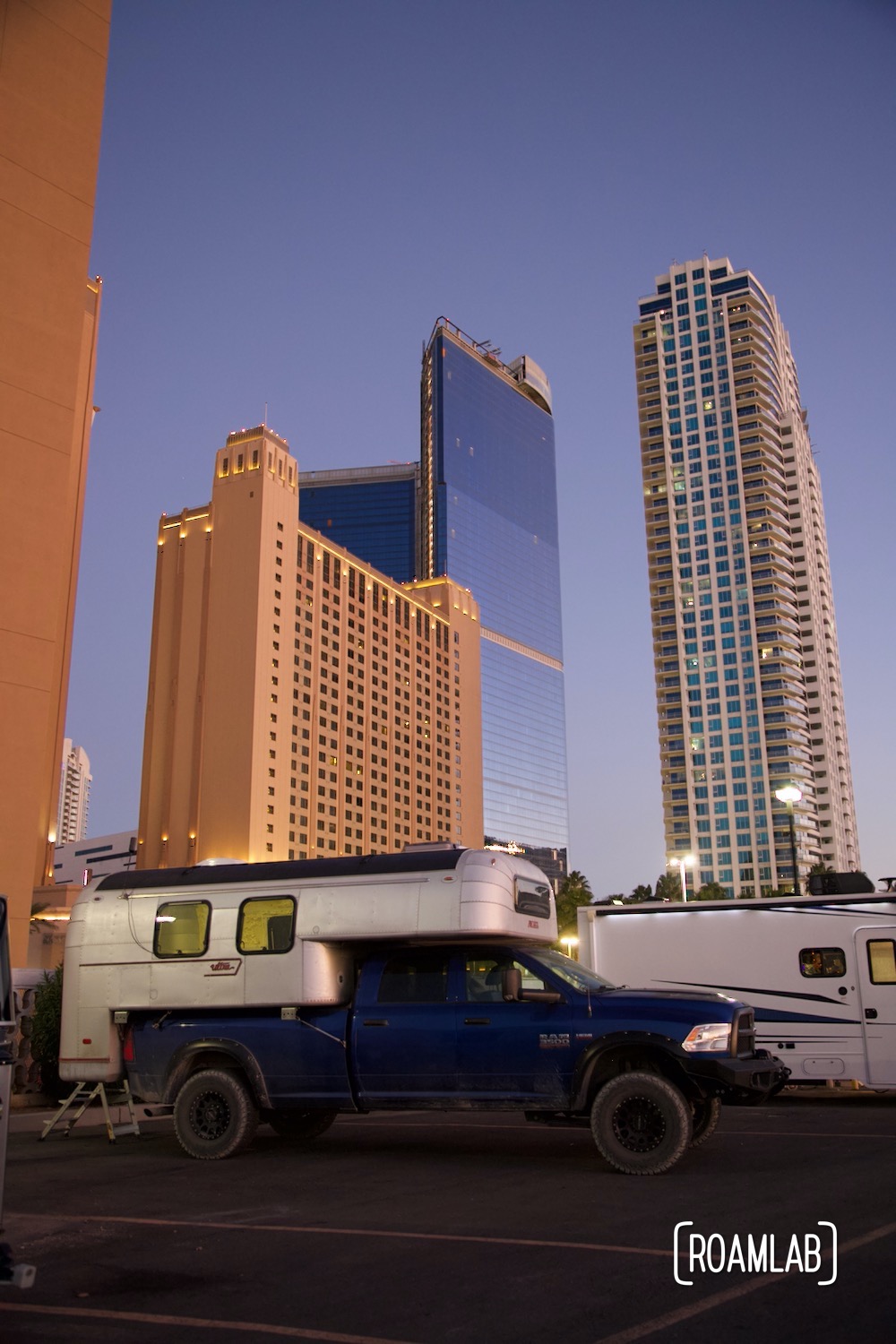 Nearby Attractions
We have already addressed this many times, but the whole reason to spend the night at the Circus Circus RV Park is its proximity to the Las Vegas Strip. Enjoy some fine dining, take in a show, and when we are satisfied, get back out into the desert and explore Valley of Fire State Park, Red Rock Canyon Scenic Drive, Lake Mead, or the Hoover Dam.