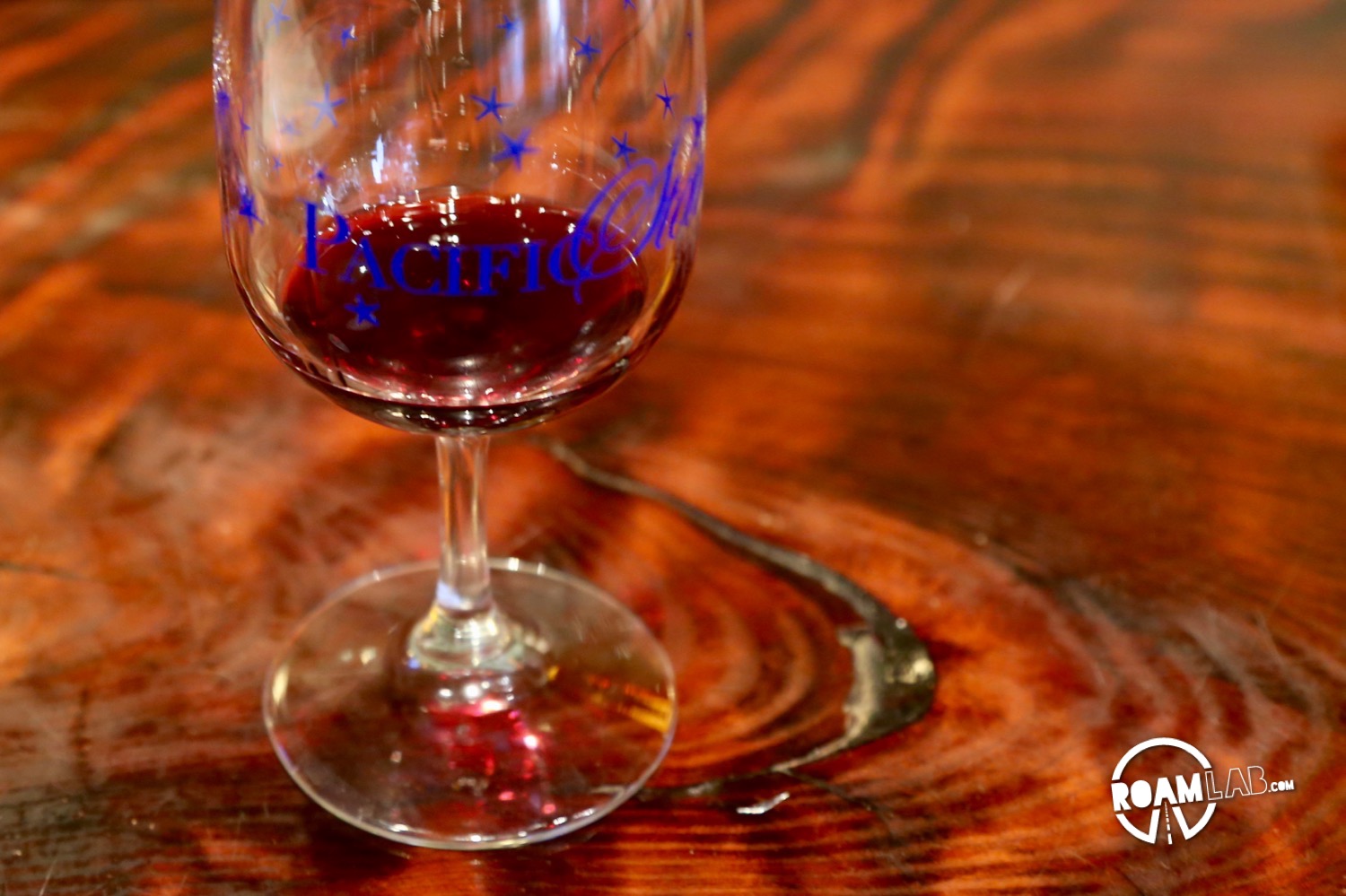 Once we had explored Glass Beach, it was time to head up the coast and inland to the redwoods. Yet, not far outside of Fort Bragg, we came across the Pacific Star Winery tasting room, perched atop the ocean bluffs. Along with its stunning views and pleasant owner, the winery sports a solid Tempranillo.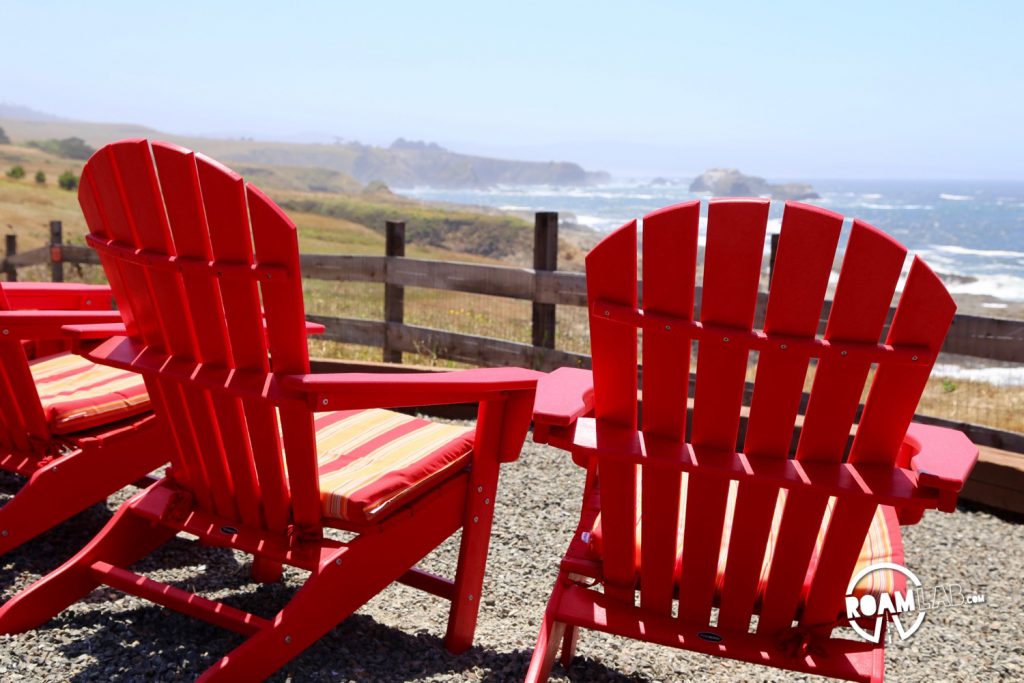 The winery is so true to its location.  Built of redwood and stone, the large barn on the property takes full advantage of the magnificent views. It houses massive barrels, the tasting room, as well as a guest room that visitors can rent out. Sally Ottoson can often be found behind the counter. She is the winemaker and an enthusiastic pourer. We understand why some wineries hire pretty young things to pour, but we appreciate wineries that have knowledgeable and friendly professionals wielding the bottle.
So often we expect dramatic tasting rooms to be compensating for extravagantly priced wines or sheer mediocrity banking on bulk transactions. It was a delight to encounter an exception. Ottoson sources grapes from a wide range of small vineyards to create unique, small production wines.  The result is adventurous, quality wines that balance palatability with creativity.