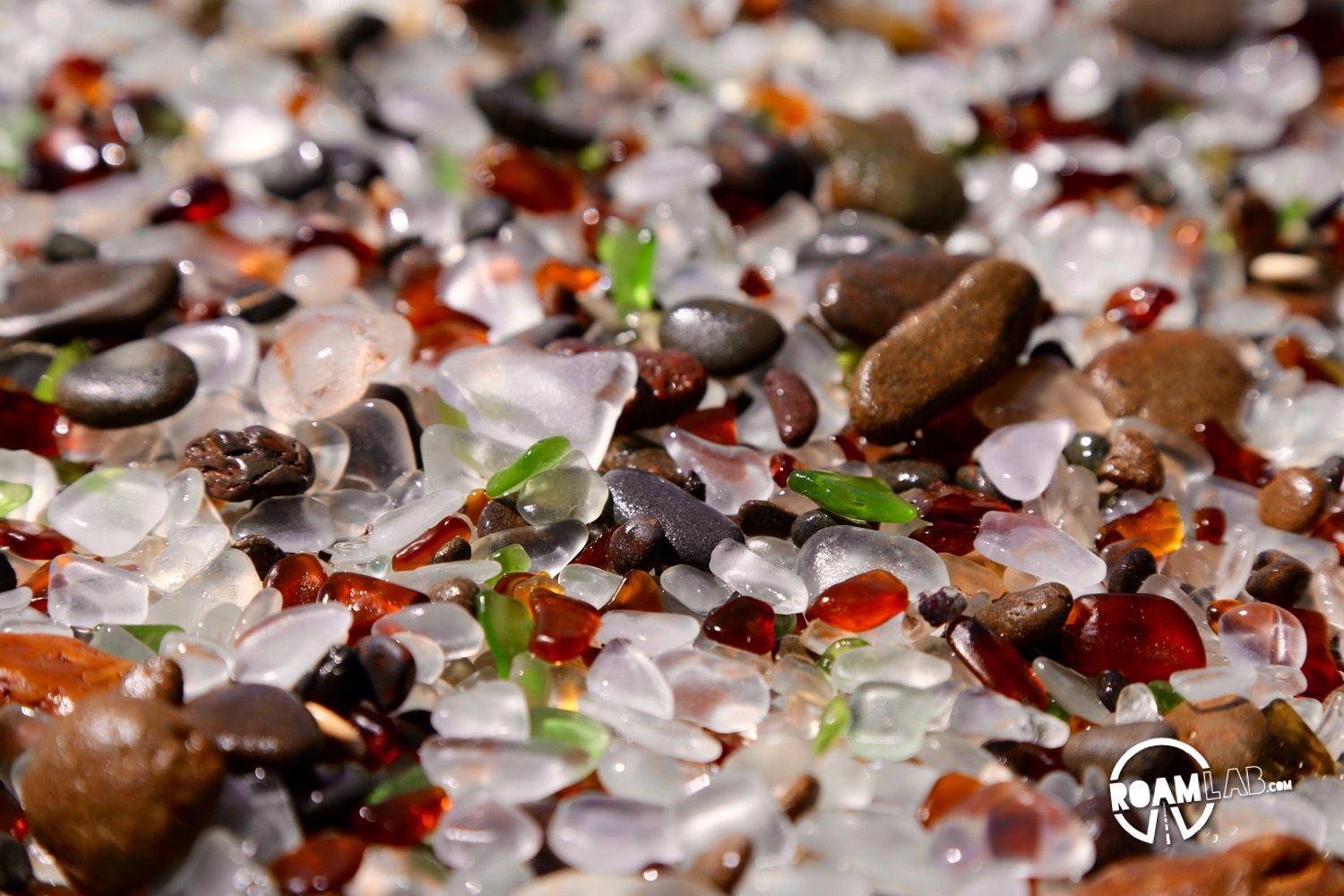 Glass Beach
Last night, the temperatures plummeted but this morning we woke up hot. The sun beat down on our truck shell giving us the extra spur to get up and head out early. The tide tables indicated that low tide would be at 8am. I must have read them wrong because it was high tide when we arrived at the shore. All the same, we trotted out to glass beach, an accidental oddity on the California coast.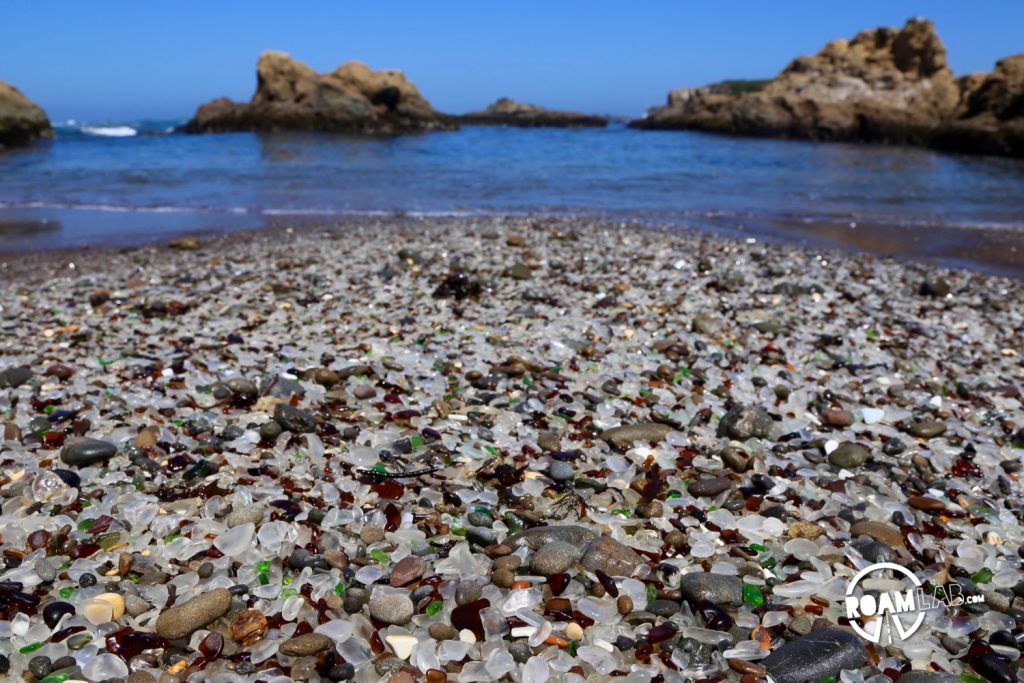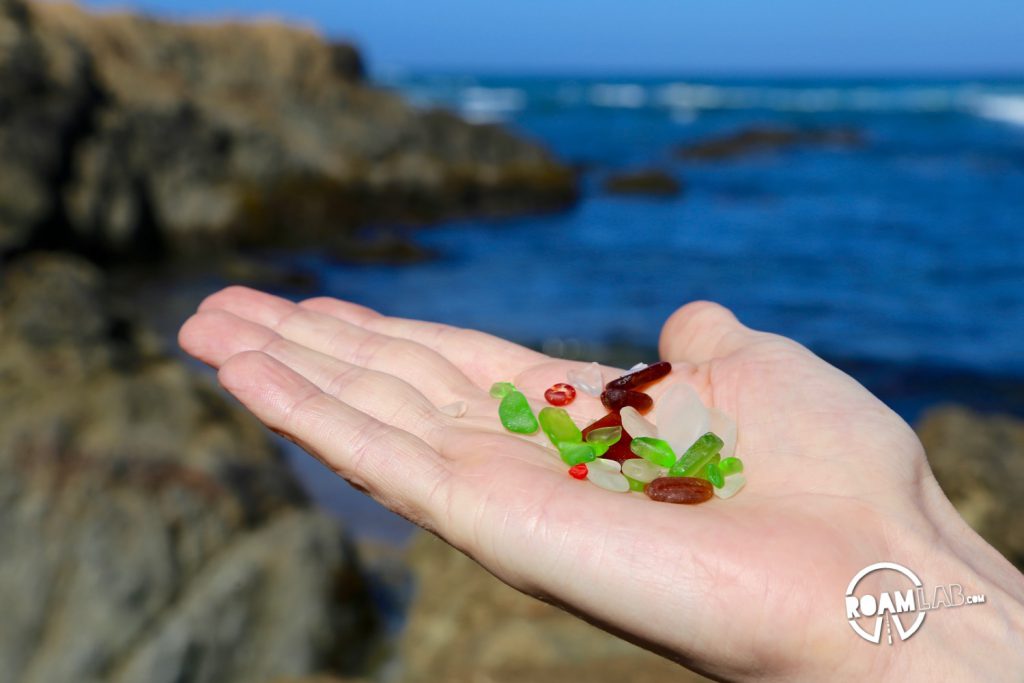 In the mid 1900s, it was not uncommon for coastal towns to have "water dumps." Old machinery and other metal or glass refuse were dumped into designated coves and isolated beaches. Glass beach was actually the third of such community "water dumps" serving Fort Bragg. It was active from 1949 to 1967. As environmental consciousness rose, so did interest in cleaning up these dumps. Most of the old machinery and assorted junk has been cleared away, but years of wave action converted many of the glass bottles and other goods into sea glass which has, more or less, remained.
Today, beach combers have picked away at the sea glass reserves. The glass-to-rock ratio is not quite as amazing as I remember from childhood but nonetheless remarkable. There has even been a proposal to dump more glass in the ocean, but logistics such as permitting concerns have closed that debate.
Glass beach is a man made and temporal treasure. While signs are posted along beach entrances discouraging glass collection, every beach is littered with bucket and spade wielding toddlers and adults who stealthily slip sea glass into their side pockets. Each year, the glass is depleted and will certainly not last so enjoy it while you can.