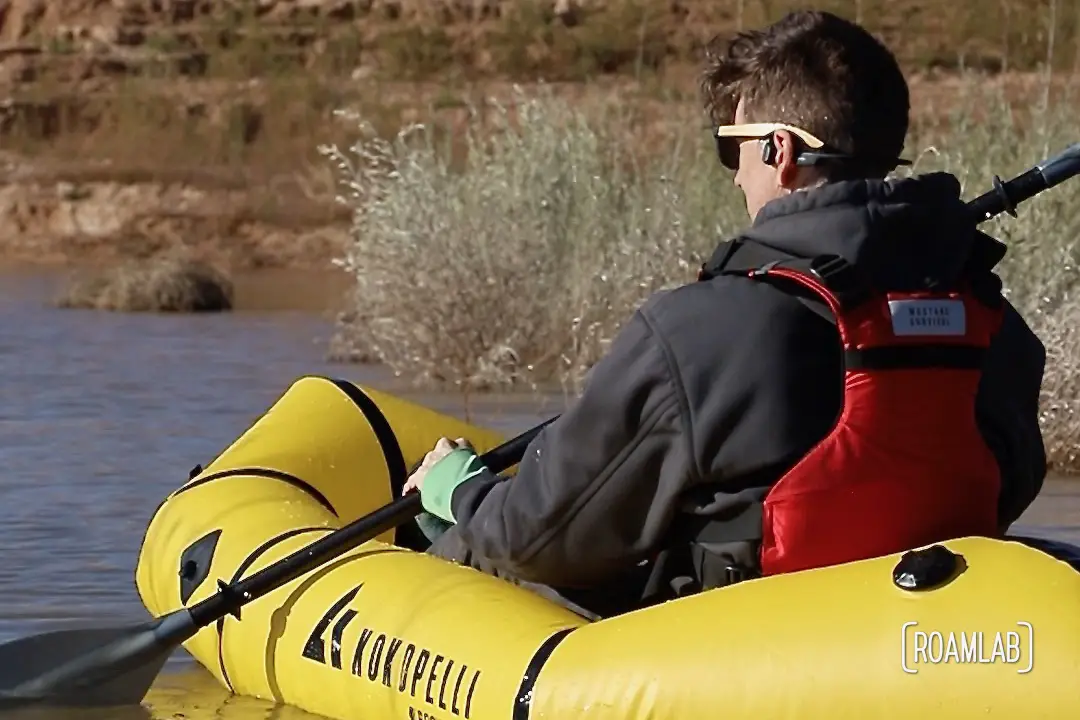 We have visited Lake Mead many times, but this marks our first visit with pack rafts.  We pop into the ranger station full of questions but the weather report gives us pause: wind, lots of wind.  As the rangers go on to explain this kind of wind not only whips up white caps but can send a light watercraft skittering along the surface of the lake and far from shore.  Paddling, particularly in inflatable craft, is ill-advised under these conditions.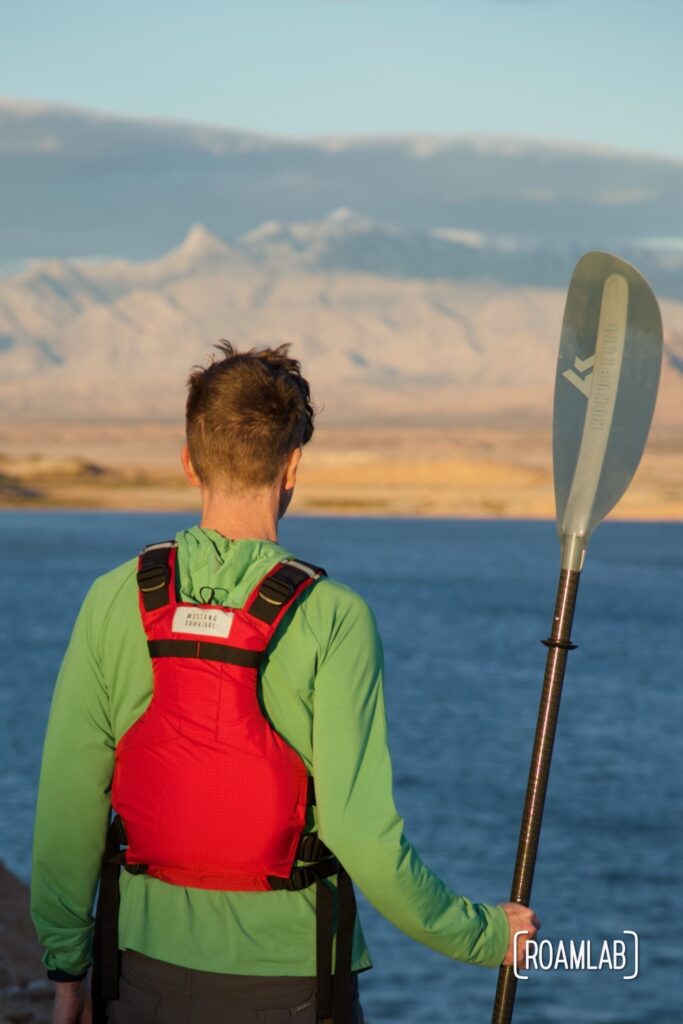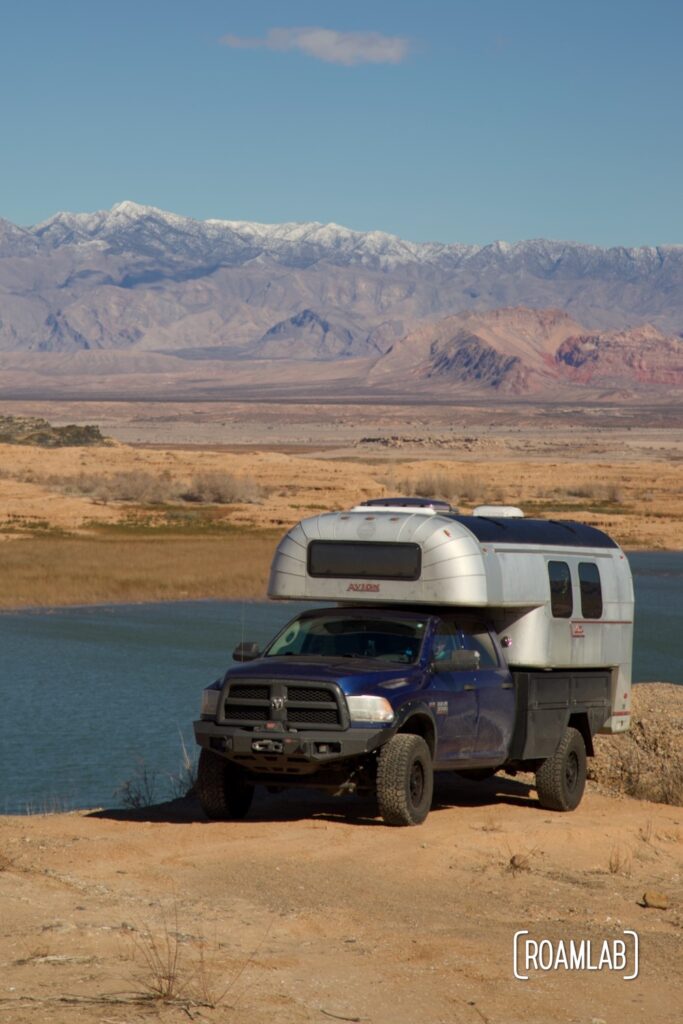 While Lake Mead is often in the news for its dwindling size, "size" is a relative term. This is, after all a lake fed by the Colorado, the same river that carved the Grand Canyon. Moreover, it is a man-made lake: dammed by the massive Hoover Dam. Compared to other lakes nearby, Lake Mead is broad and deep, so it's no wonder how many notices can be found at ranger stations and beaches, urging boaters to exercise caution and wear life vests. The park even has a loaner program. Fortunately, we brought our own.
Better still, we are flexible.  So, rather than paddling the lake, we drive along the scenic North Shore Road and find a dispersed campsite along Stewart's Point.  We watch the white peaks from our cozy camper and wait for the wind to die down.  As the sun sets, the lake calms.  Too late for an evening paddle.  But the next morning, the conditions remain unchanged and we quickly hike down to the shore.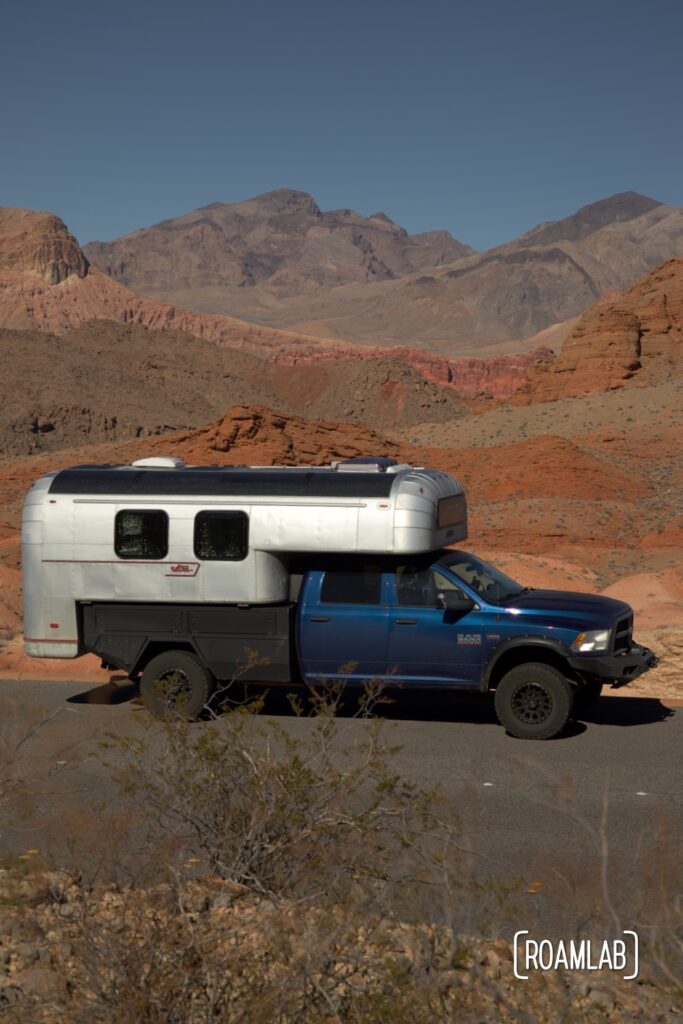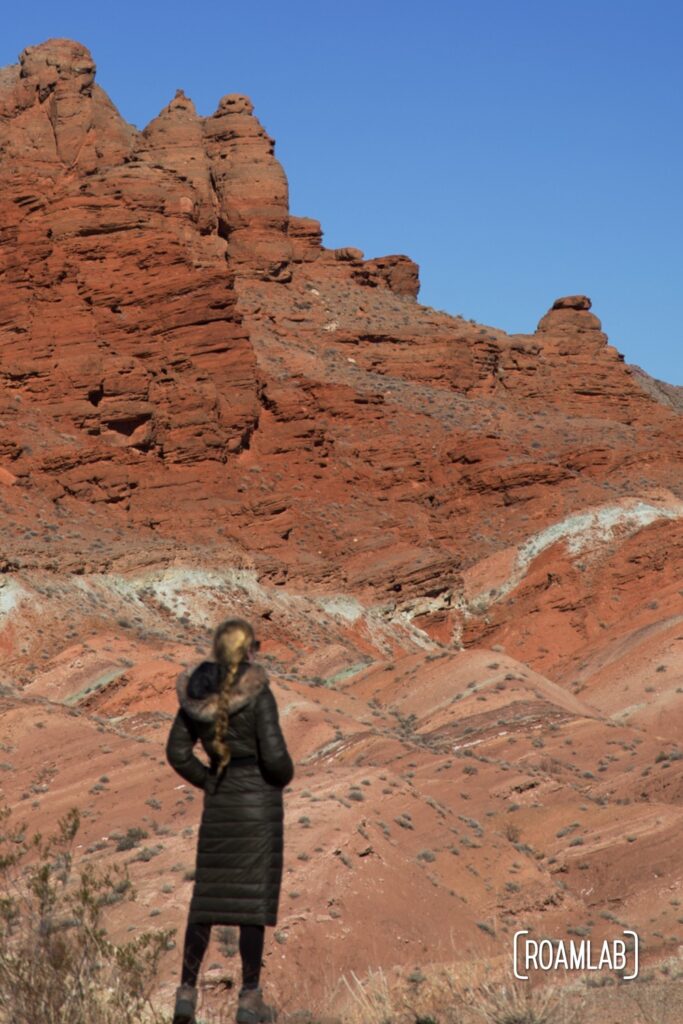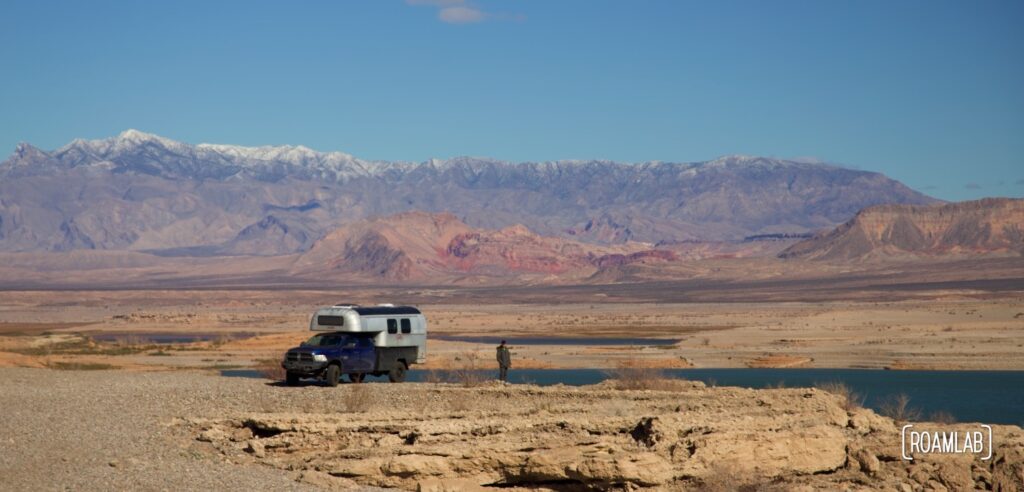 Stewarts Point boasts cliffside camping.  Marvelous for views.  But not so great for paddling.  It takes some time to find a safe route to reach the water and put in. 
Once on the water, we keep to the shoreline, relatively sheltered by the cliffs. The water is shallow, and we meander between reeds and flooded brush.  Ours is a rather short paddle before the wind picks back up but we've learned a lot.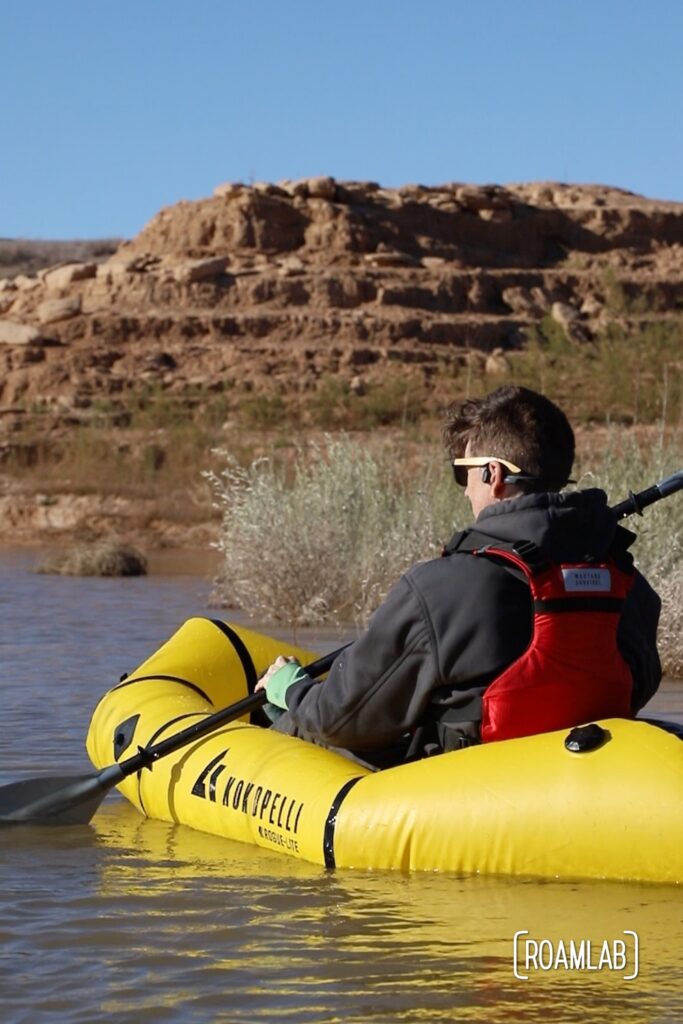 This is our first time scouting out our own put-in point.  Even with the steep climb, our light rafts and collapsible gear make the process relatively painless.  The wind picks up while we were approaching our put-out point and we get a taste of the conditions we avoided yesterday.  The rangers are right, it's an unnecessarily dangerous undertaking on this lake. That said, we look forward to paddling more of Lake Mead in the future.
But that will have to wait for another day…