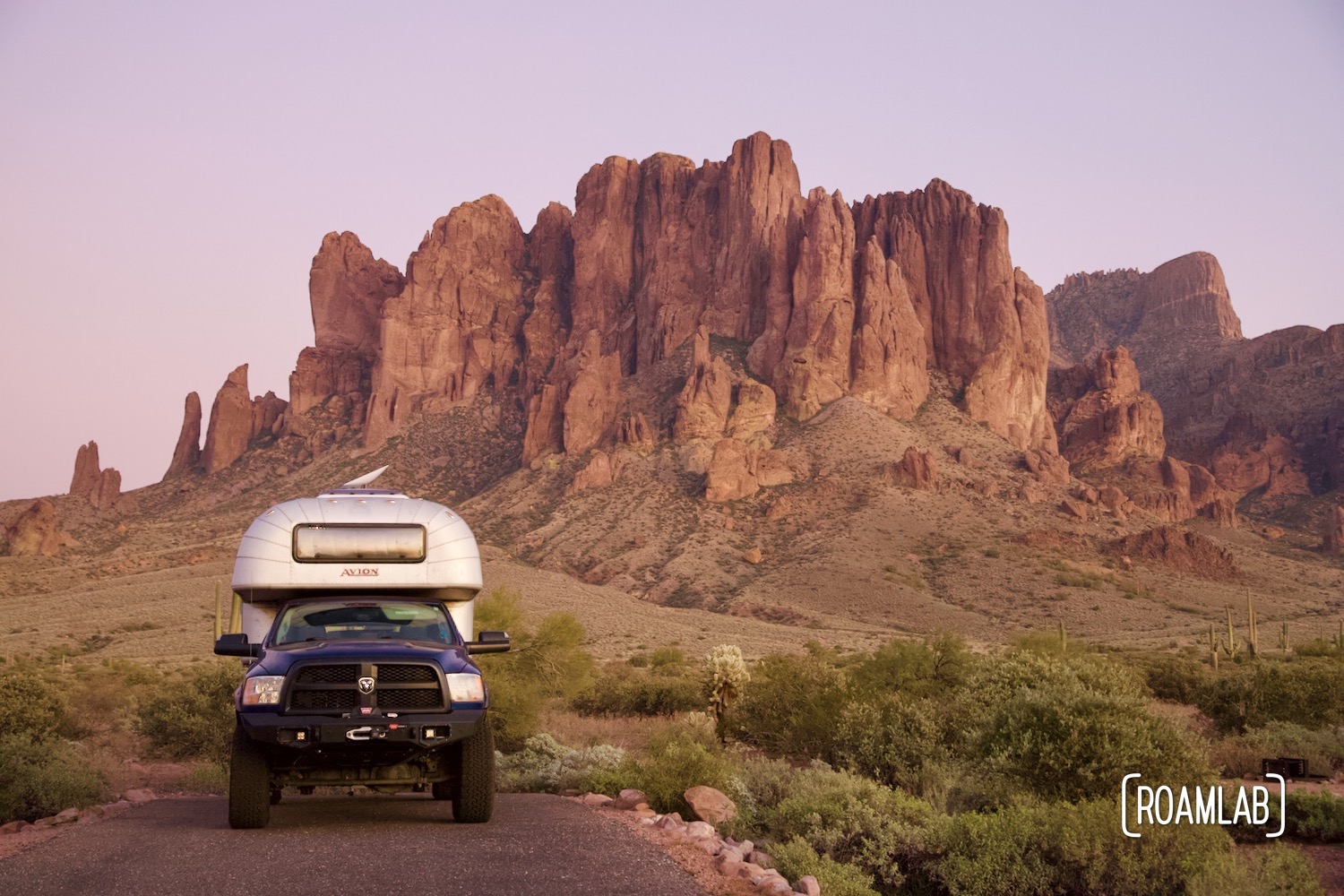 The campground at Lost Dutchman State Park is a true gem, nestled in the beautiful Superstition Mountains just outside of Phoenix, Arizona. It's a popular destination for campers looking to escape the city and spend some time in nature, and it's easy to see why.
With its stunning views of the mountains and its proximity to hiking trails and other outdoor activities, Lost Dutchman is the perfect spot for a weekend getaway or a longer stay. The campground itself is well-maintained and offers a variety of sites to choose from, including tent sites, RV sites, and even a few cabins for those who want a bit more comfort.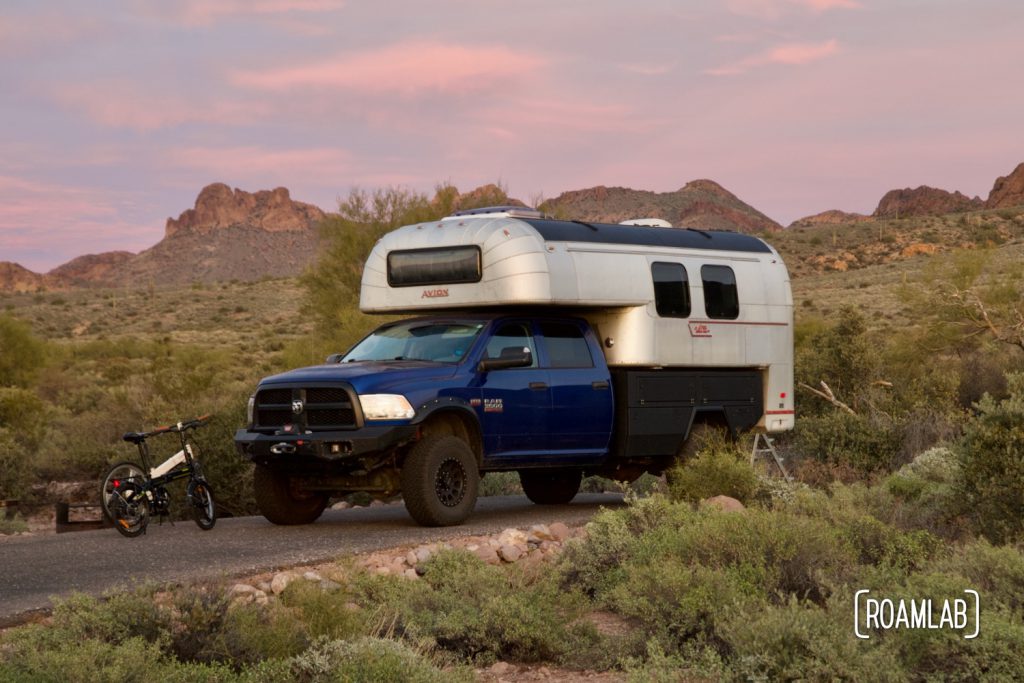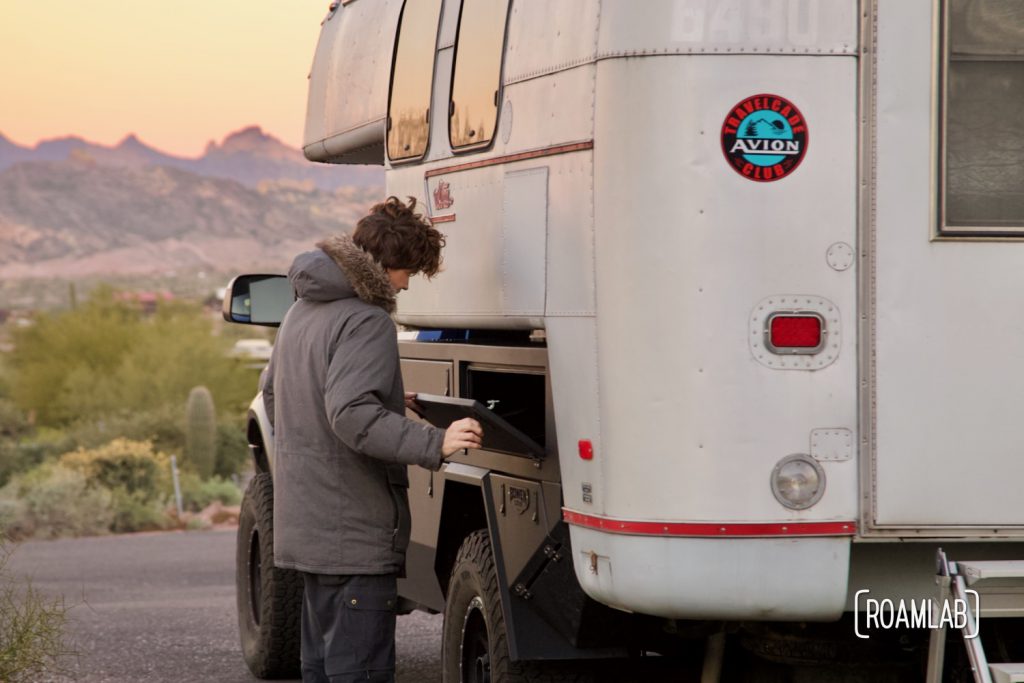 Facilities at the Lost Dutchman State Park Campground
The campground sits slightly south of the rest of the park facilities, granting campers some privacy from the park's day-trippers. But it still offers easy access to the park trails and picnic area while offering a wide range of camping-specific facilities. Each campsite includes a fire ring and picnic table. Better yet, the bathrooms include running water and showers. Granted, the bathrooms are few and far between. So campsite placement can make a big difference relative to the bathrooms.
Most of the campsites cater to RVs with flat paved parking slabs, hookups, and a mix of pull-through and back-in sites. Be sure to check your rig's length against the site requirements, as each site is slightly different.
But even among the primitive camping sites, there's a variety of situations. Our campsite, for example, may lack hookups, but it is still considered an RV site because there is no pad cleared for a tent. That's fine for us but might have been a surprise for an unwary camper who didn't read the full site description.
Don't forget to read the full site description before reserving a campsite.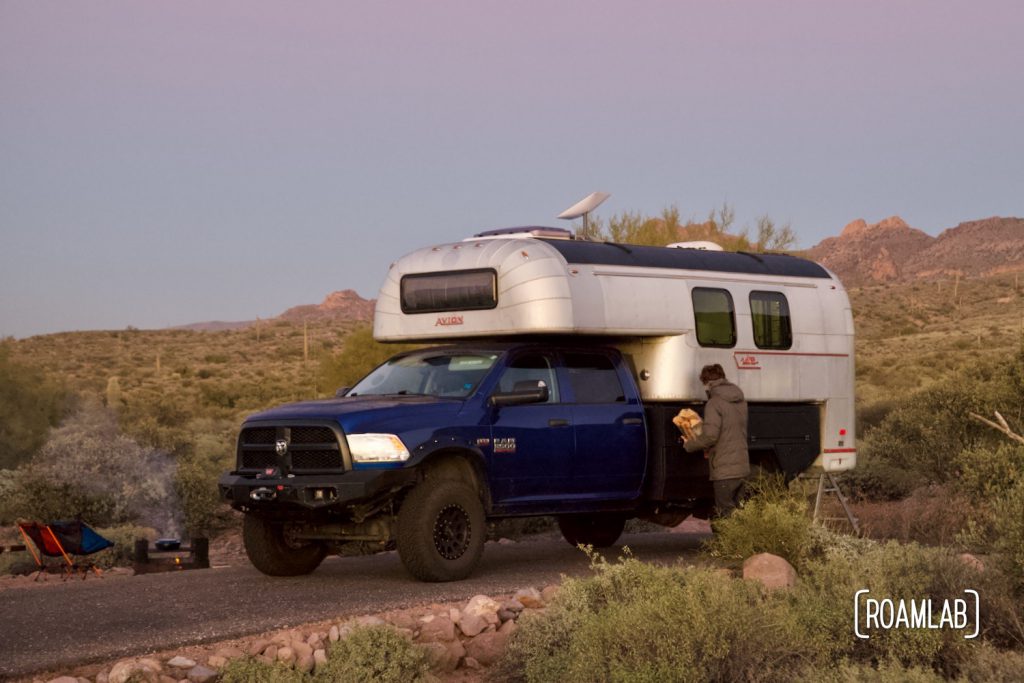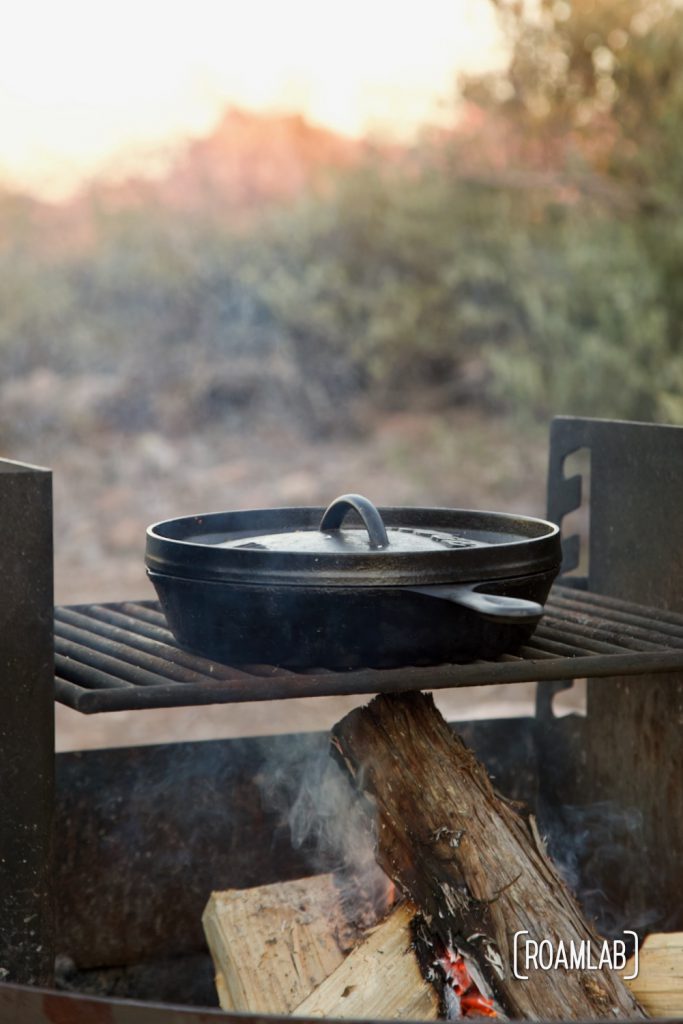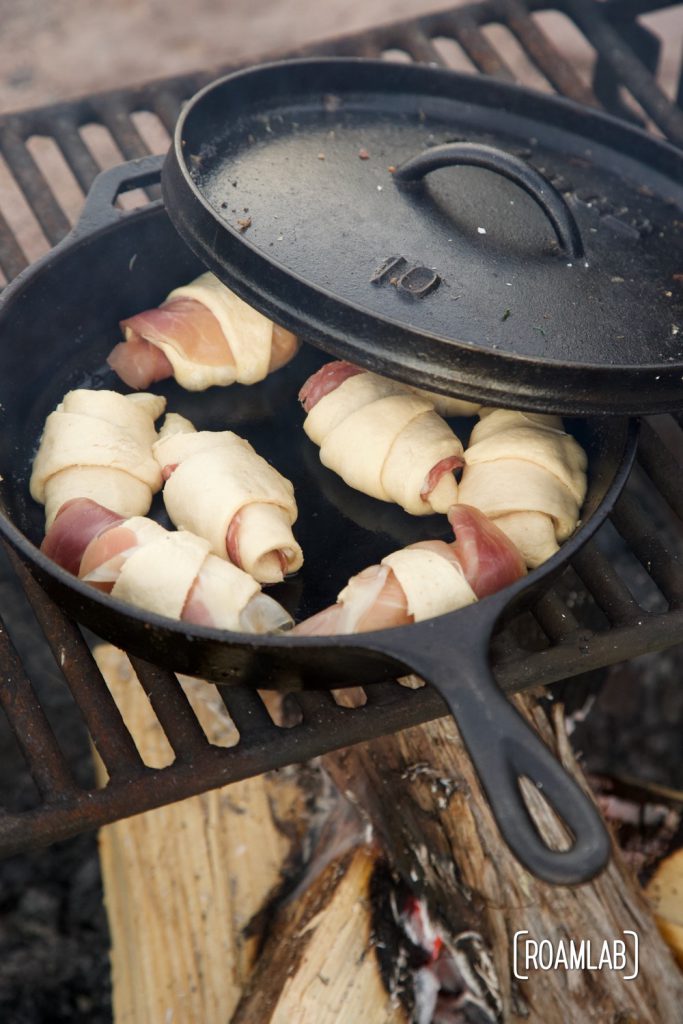 Reserving a Campsite
One thing to keep in mind if you're planning a trip to Lost Dutchman is that the campground can fill up quickly, especially during peak season. On our first visit to Lost Duchman, we arrived mid-afternoon without reservations. The ranger took pity on us and let us camp in the overflow lot. But camping in a parking lot is still camping in a parking lot. We shared the lot with several other last-minute arrivals. The lot allowed us easy access to hike the Superstitions but walking through the rest of the campground impressed upon us how extraordinary the standard campsites are and how worthwhile it would be to plan.
Picking a site
Even the prospect of planning comes with its challenges. If we want to secure a spot, it's a good idea to book well in advance. Committing to a date is something we are notoriously poor at. Fortunately, if we're flexible with our dates and willing to visit during the off-season, we may be able to snag a great site with little or no notice.
But that's not where the challenges end! Planning ahead means that we have to book a site through the website, site unseen. It's a common enough challenge for campground reservations to be based on relatively low information. Plenty of times, we arrive at a campground and think, "if only we had known that other site had such great views." But the stakes when picking a site at Lost Dutchman State Park are on a completely different level.
The campground is located west of the Superstitions Mountains. While the relatively flat terrain of the campground and generally short shrubbery means most of the sites will have some view of the mountains, those on the eastern rim of the campground will have unobstructed views. And those sites are remarkable.
Those already familiar with the park know which campsites to look for. But for those unfamiliar with the grounds, the website only offers a cartoonishly rough map of the campground and a picture or two of each individual site. Fortunately, there are better maps of the campground relative to the mountains. It pays to take your time and inspect a more detailed map and cross-reference it with the campsite images.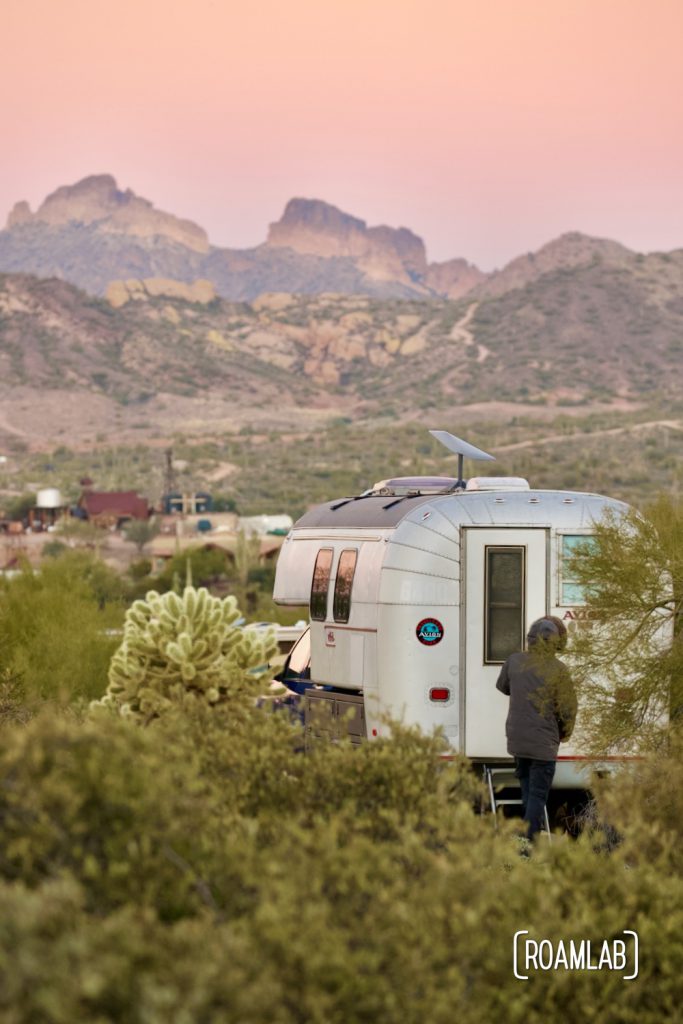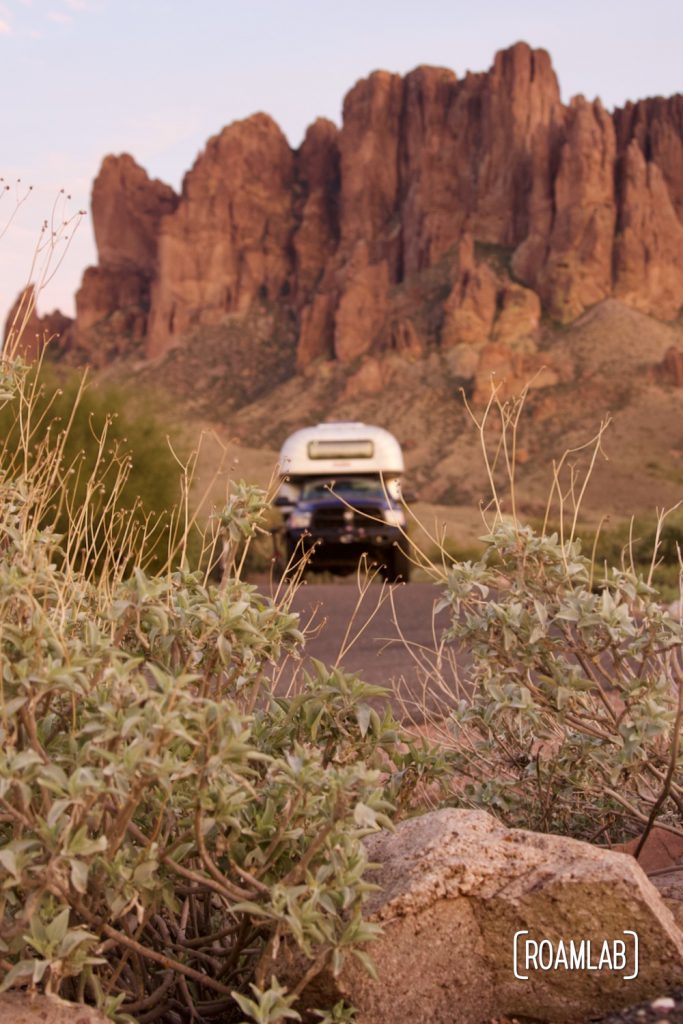 Flexibility May Win the Day
Of course, most of these sites with unobstructed views are the first to book up. Unless you are booking far in advance, odds are, any of the east rim sites with hookups will have booked up long in advance. But the primitive sites off-season may be available even a couple of days before camping. These sites may not have all the amenities of the more developed sites, but they offer a great deal of privacy and can be an excellent choice for those looking to get away from it all.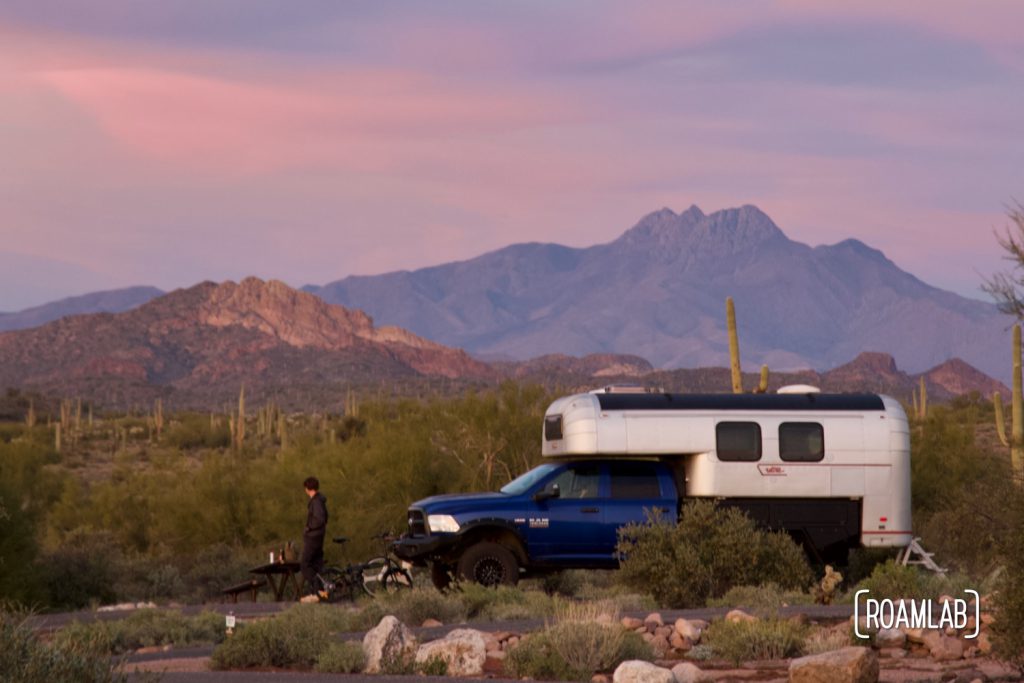 You can't go wrong
No matter which type of site you choose, you'll be treated to incredible views of the Superstition Mountains. Whether you're sitting around the campfire, cooking up a meal on the grill, or just taking in the scenery from your campsite, the views here are truly unparalleled. So, if you're looking for a beautiful, peaceful place to camp near Phoenix, the campground at Lost Dutchman State Park should definitely be at the top of your list. With its stunning views, variety of sites to choose from, and proximity to outdoor activities, it's the perfect spot for a nature-filled getaway. Just be sure to plan and book early to ensure you get a spot, and you'll be well on your way to a fantastic camping trip.