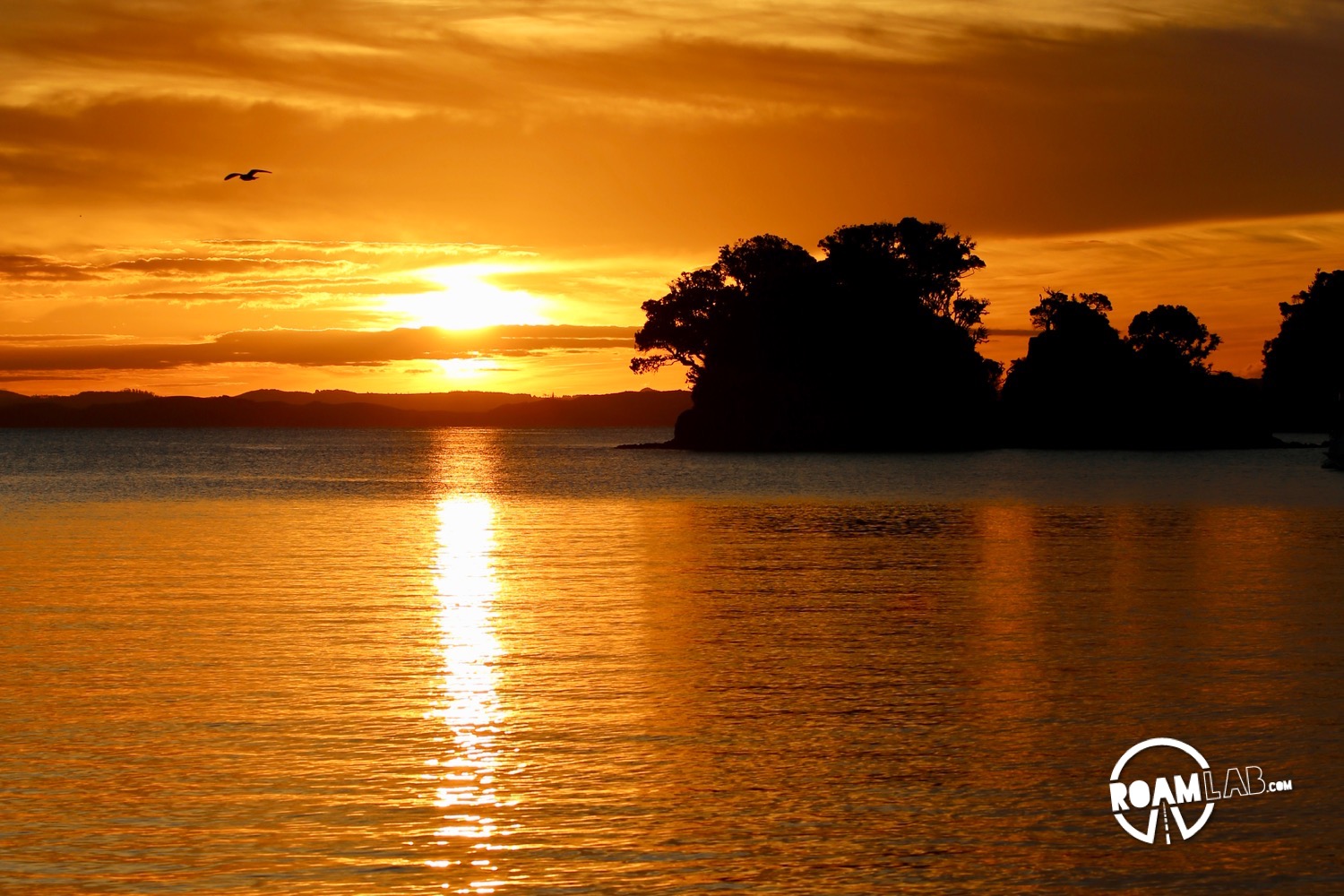 Not Quite Parrots, a Hike, and a Sunset
Paradise Bay, New Zealand
How can this be? A massive storm is supposed to roll in tomorrow but today is the clearest, sunniest day yet! We wake up to our own, secluded bay. I make breakfast and we are out to sea, around "The Hole In The Rock" and headed to Army Bay. Kim, our host, has explained that the best muscling is a short dingy's ride from the bay and a well established hiking path takes us across the island.
For the first time on the ship, we sail. The winds are weak but enough to propel us along to the next island and give us some justification for our nautical rig.
Army Bay, Moturua Island
When we anchor, we are disappointed by the limited shelter that the bay provides. We had intended to spend the night here. All the same, it doesn't mean we cannot still enjoy the island's other attributes. Cowboy and I take off to hike across the island while our traveling companions chart out an alternate harbor for the night.
While we have already had a taste of New Zealand wildlife sans-invasive predators over at Motuarohia Island, Moturua Island is much bigger. Along with the now common Tui bird and fantail, we see parrots, red and green, as we descend from one peak to another beach. Sadly, try as I may, I can not seem to capture these colorful speeders as they streak across the forest. Maybe next time.
Paradise Bay, Urupukapuka Island
When we return to the ship, our companions are eager to move on. Daylight is running out and we need to find a space in one of the more popular harbors: Paradise Bay. So we give up on plans of muscling along the coast. When we arrive, there are already 5 ships at anchor. Another two join the group after we get ourselves situated.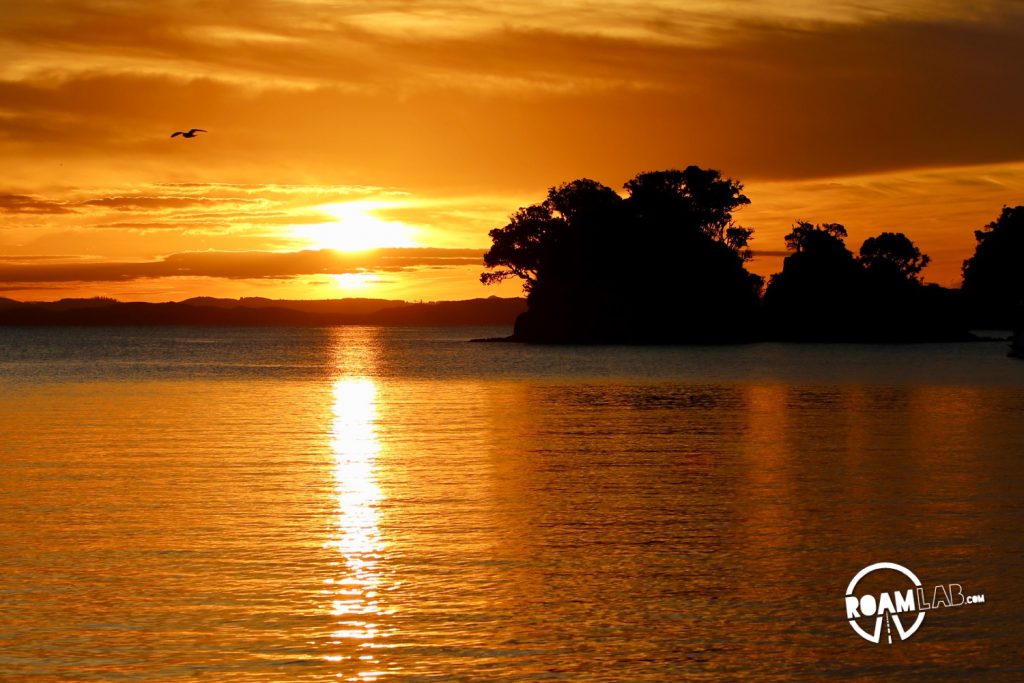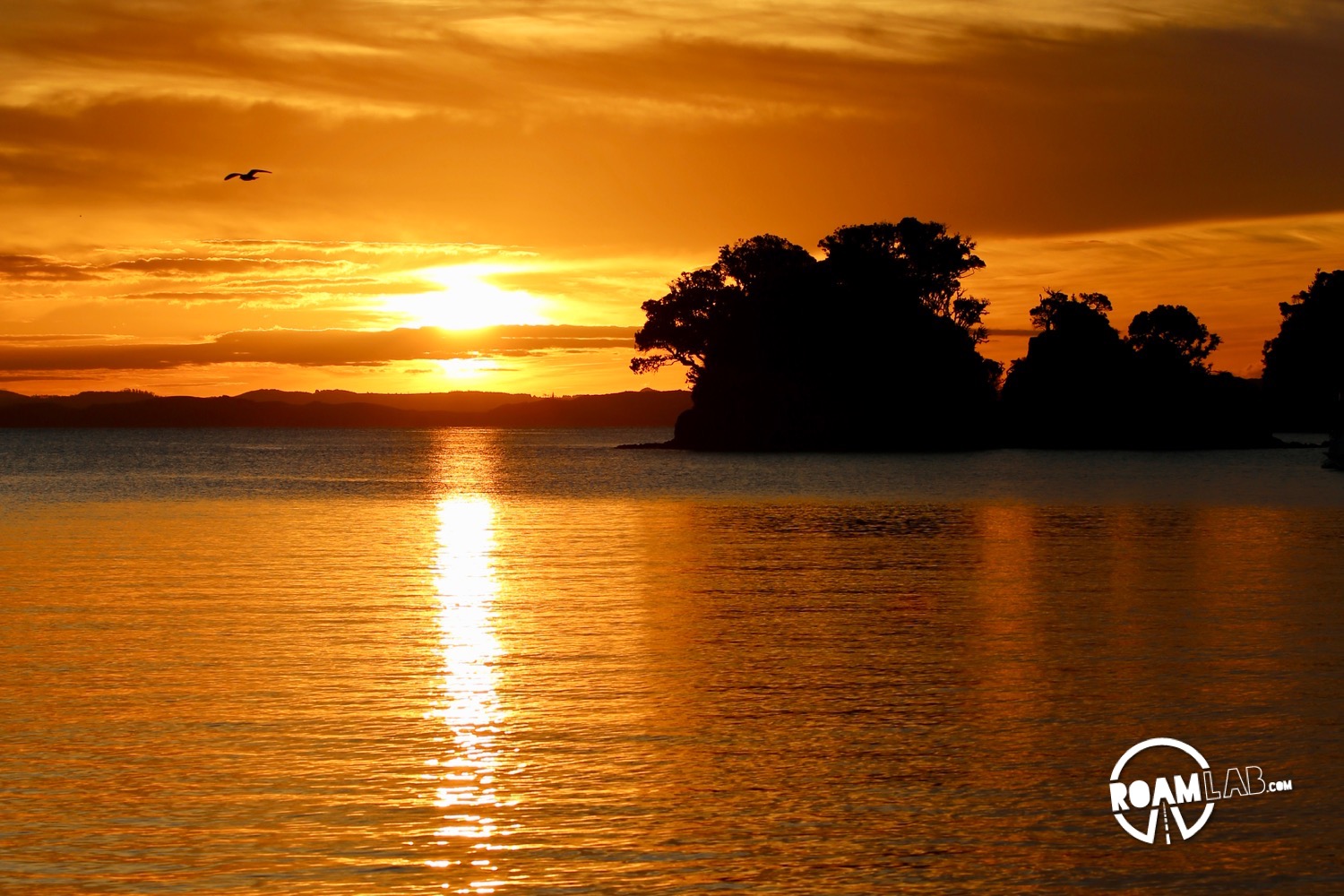 After a meal of venison, pumpkin, green beans, and mushrooms in a red wine sauce, we are ready for a very satisfied sleep.