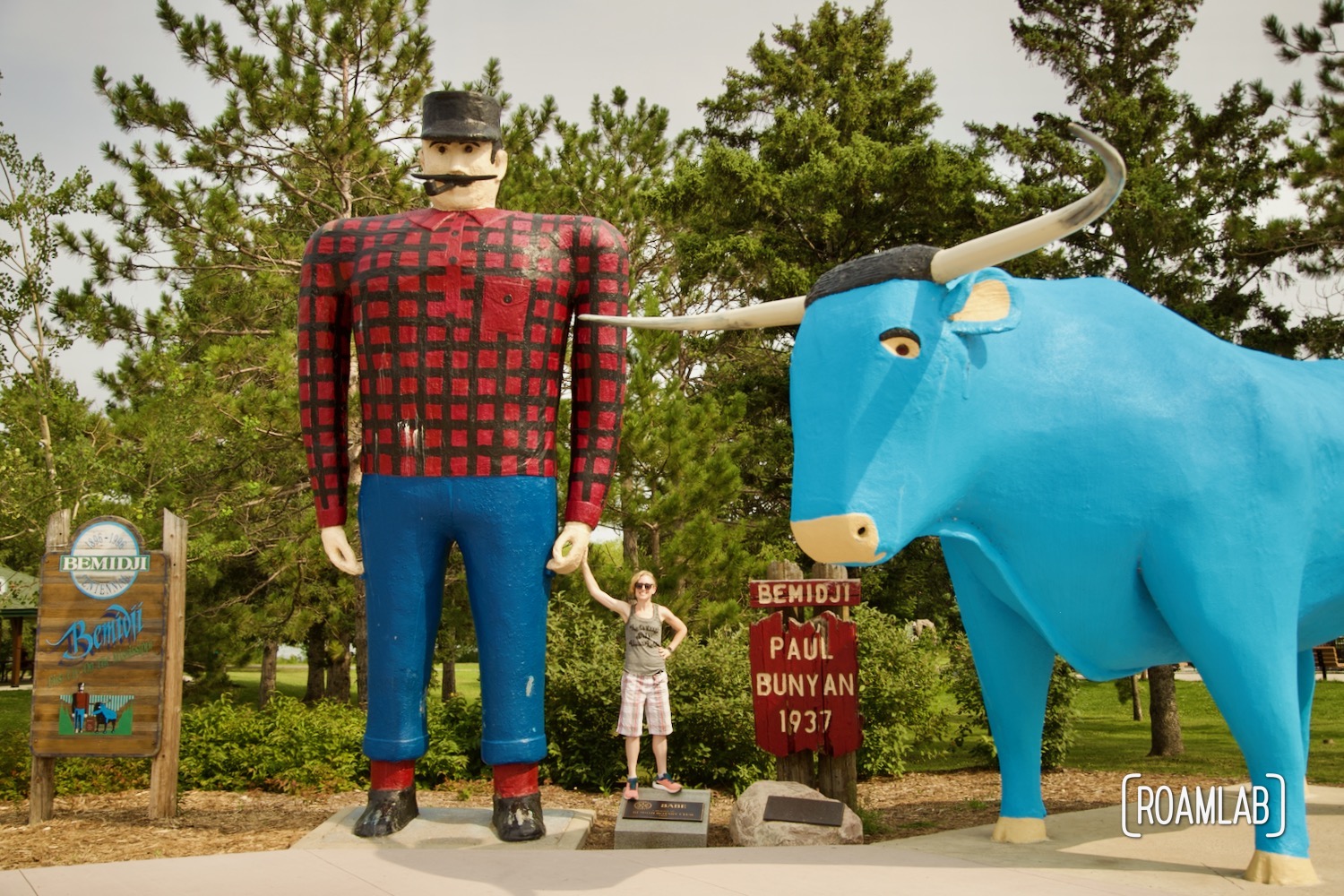 Meet Paul Bunyan and Babe the Blue Ox
Minnesota's Great River Road
The Mississippi grows up fast. From its initial trickle out of Lake Itasca, the mighty river quickly gains force as it is fed by additional creeks, springs, and rivers. But the river picks up more than just volume. Over time and distance, the river has also gained a mythic stature. And, with it, other legendary figures have joined in for the adventure. We get a taste of the larger-than-life presence that comes with the river in Bemidji, the first city on the Mississippi and home to Minnesota's most iconic duo—Paul Bunyan and Babe the Blue Ox.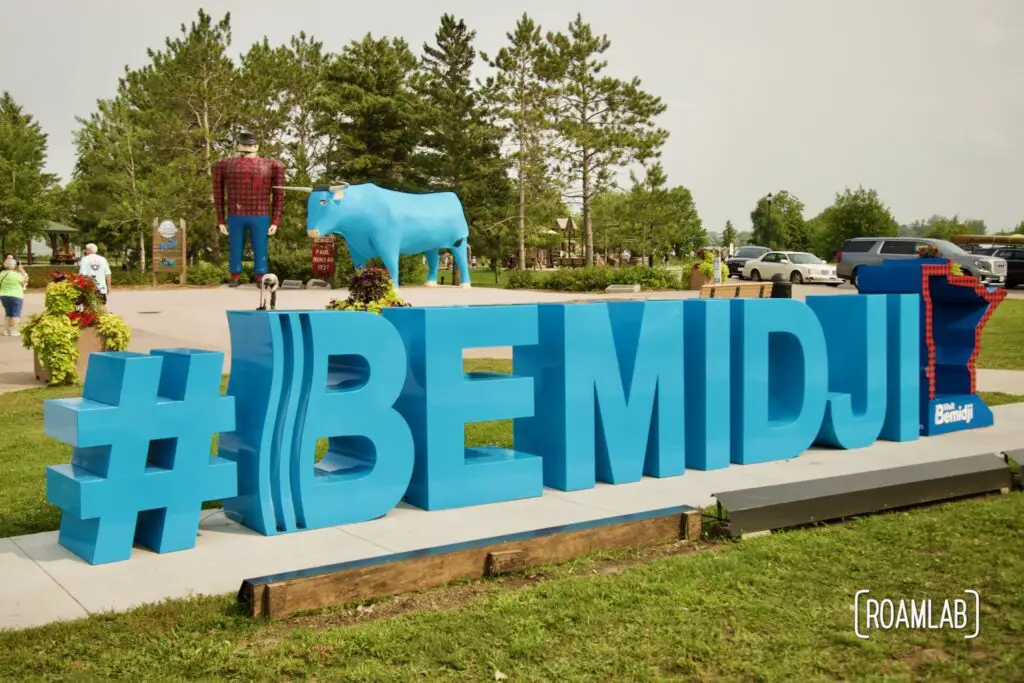 A Very Tall Tale
Now, if you aren't familiar with the tall tales of Paul Bunyan, allow me to take you back in time. Legend has it that Paul Bunyan was a giant lumberjack of extraordinary strength and his trusty companion, Babe, was a massive blue ox. It's said that Paul carved out the Grand Canyon just by dragging his axe behind him and that Babe created the 10,000 lakes of Minnesota with his giant hoof prints. These charming stories, as fantastical as they may be, commemorate the pioneering spirit of America and the sheer resilience and strength of the lumberjacks that helped shape this land.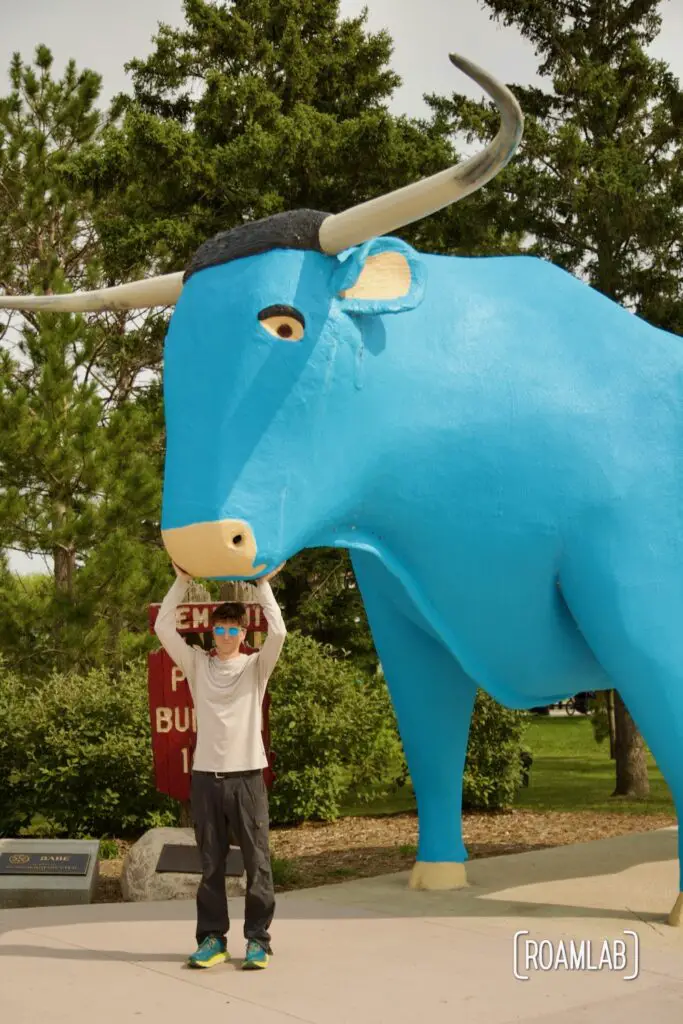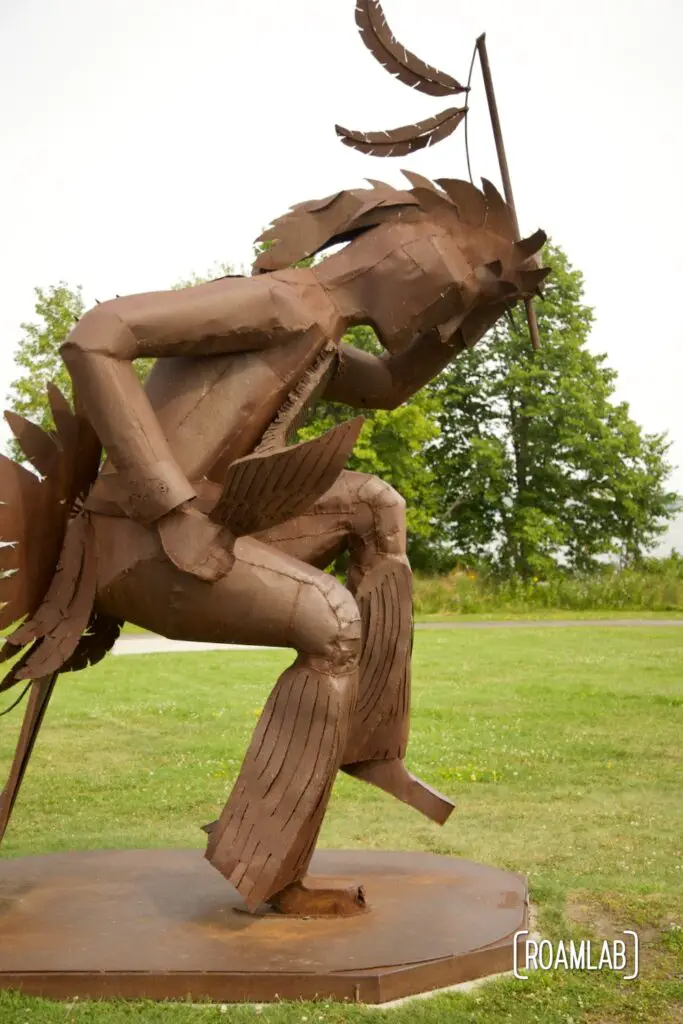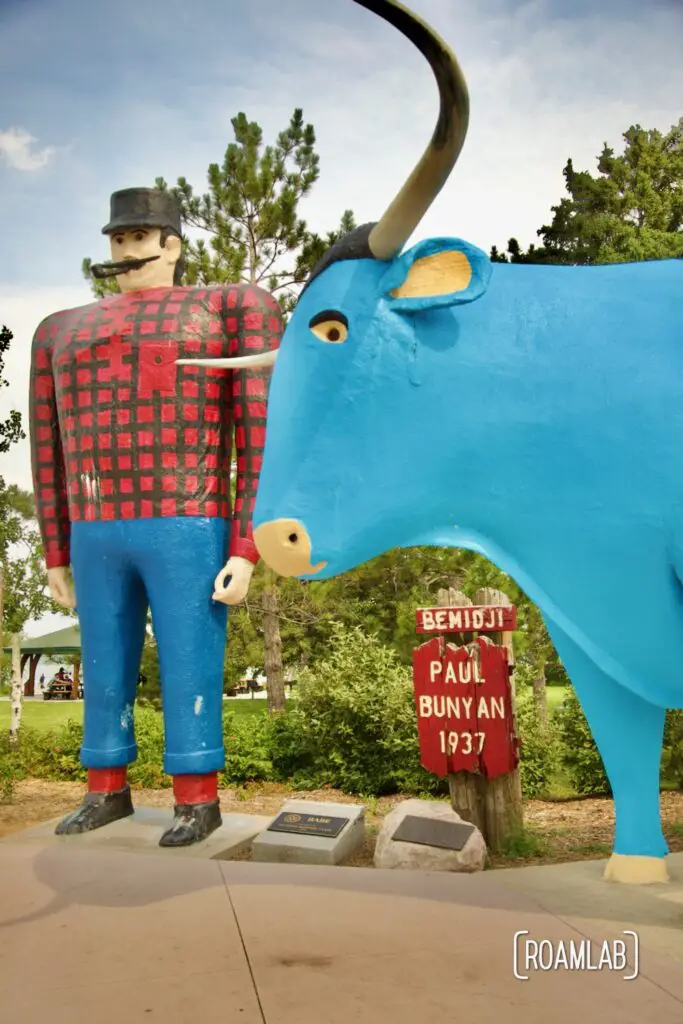 Paul Bunyan on Tour
And like the Minnesota lumberjacks that Paul commemorates, Paul can be found all over this state. Statues dot the landscape like friendly giants guarding the forests. And given their obligatory massive size, they certainly are hard to miss.
However, there's something special about the Bunyan and Babe in Bemidji. Maybe it's their size—Paul stands at 18 feet and Babe at 10 feet. Maybe it's the setting. Paul Bunyan Park is a relatively small grassy escape located in downtown Bemidji but the space is set right at the point that the Mississippi feeds into Lake Bemidji. The waters of Lake Bemidji stretch out behind the legendary duo. Fishermen cast their lines, families picnic, and we join a throng of eager visitors taking pictures with the legendary logger.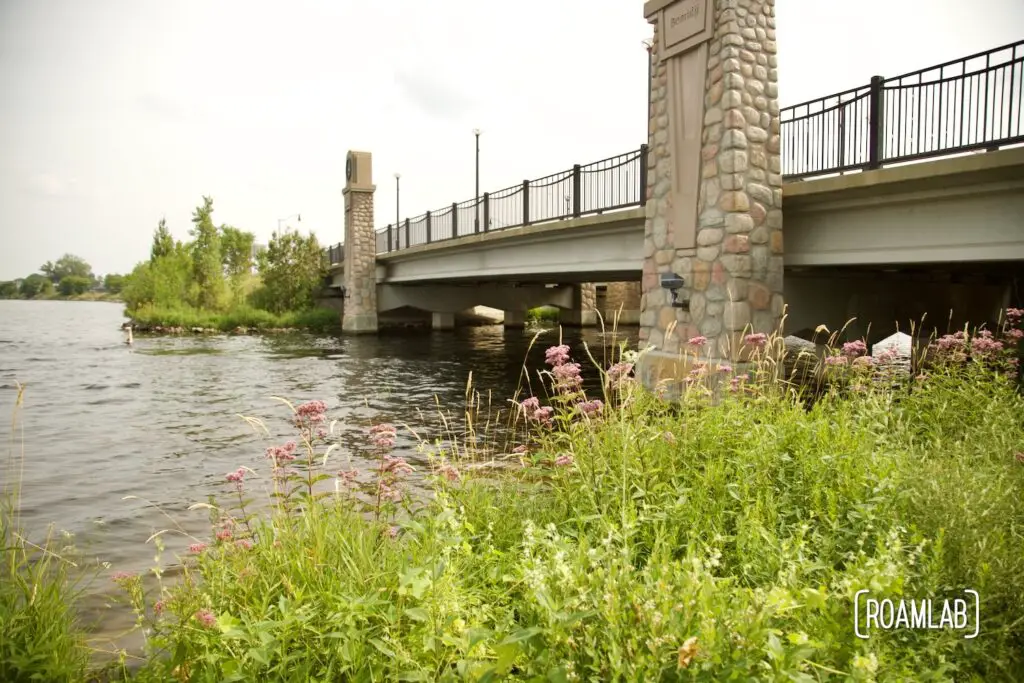 A Selfie Stop
We take our obligatory photos with the statues. This tradition started in 1937, and has become a rite of passage for any road tripper exploring the Great River Road. But before we can continue following the Mississippi, there's one more stop we have to make in Bemidji….