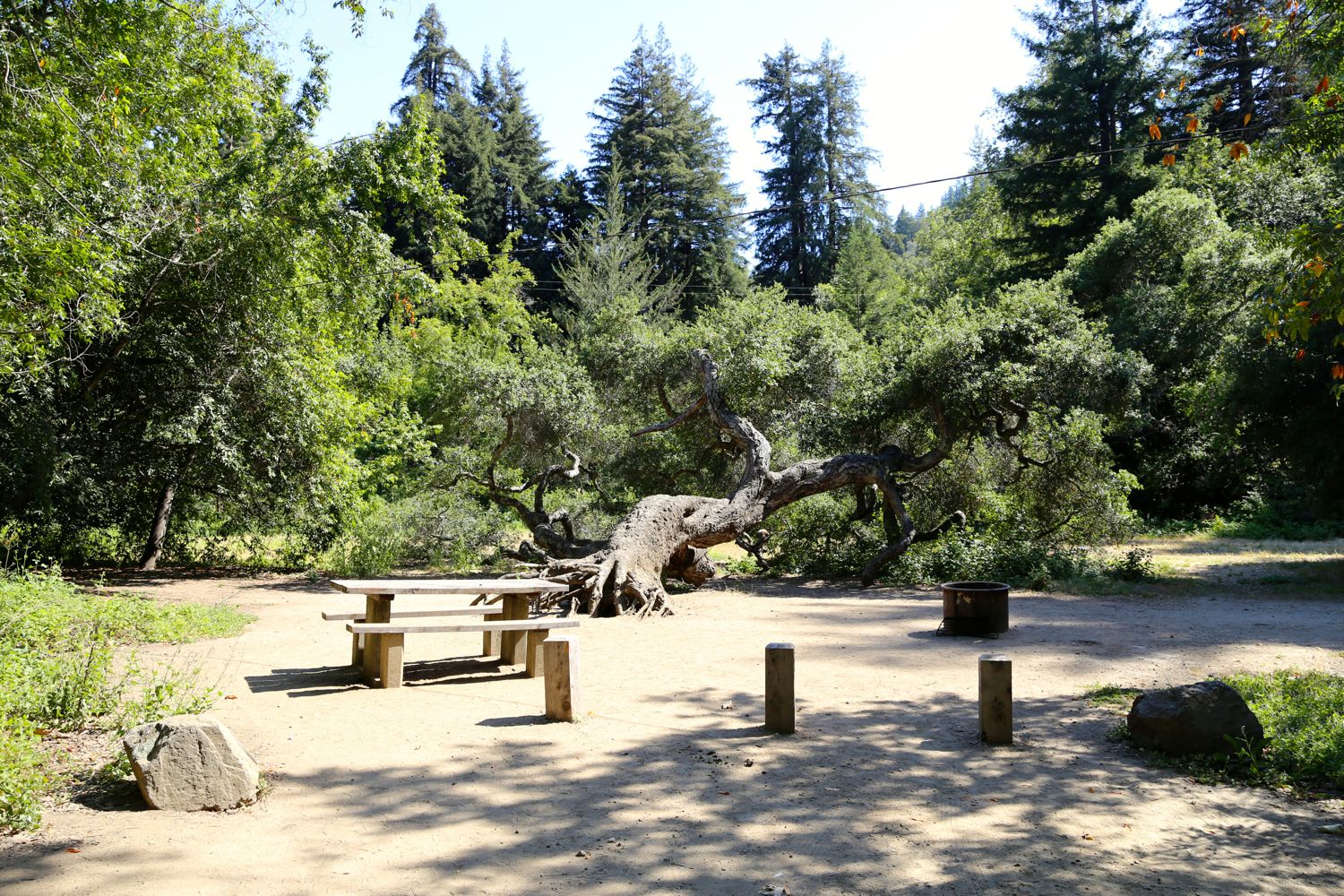 Big Sur is an unparalleled destination along the California Coast where mountains rise sharply from the rocky Pacific shoreline. It's a region with few access points and only rare sections of flat land for development. Homes are built on cliffsides. The main road, Highway 1, winds precariously above the water. And places to stay are few and far between. Pfeiffer Big Sur Campground is one of the few state-run campgrounds large enough to offer reasonably reliable last-minute camping for tent campers and RVers alike. And its setting is one of a kind.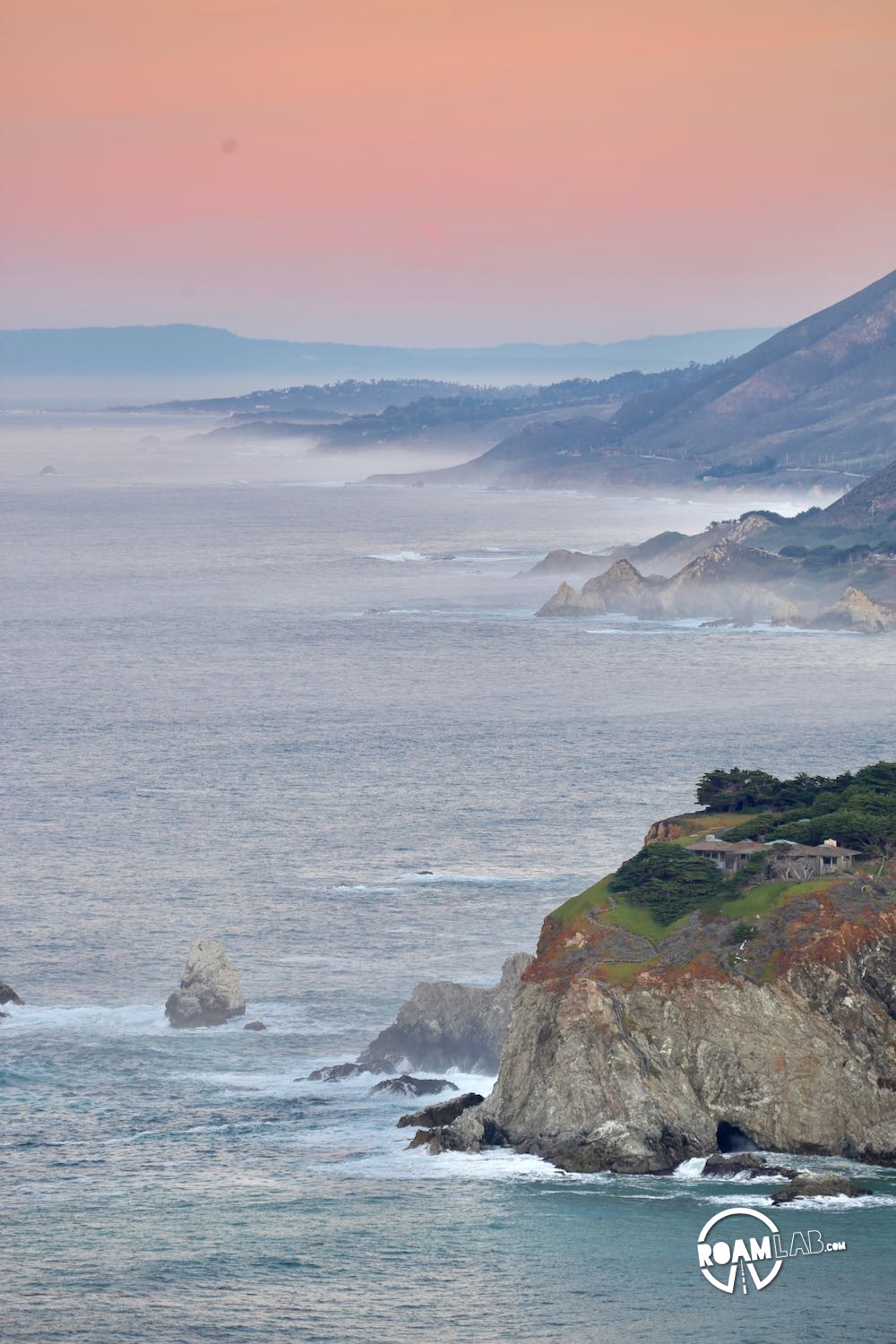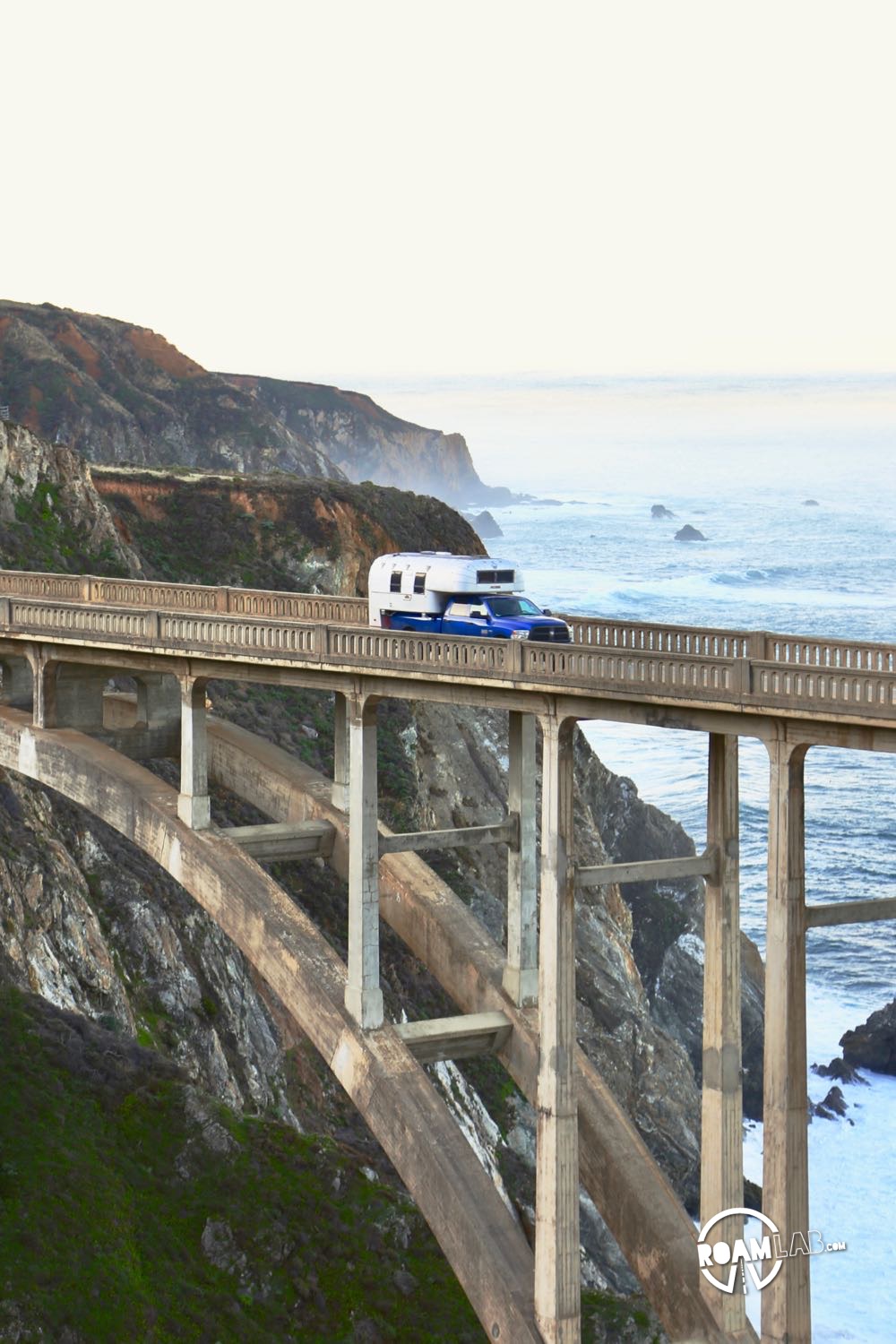 Campground Ammenities
Nestled among the Red Wood Trees and bordering the Big Sur River is the Pfeiffer Big Sur Campground. This highly desirable campground can book up six months in advance though flexible travelers looking for one night have reasonable odds of coming up lucky. Each campsite includes the standard fire ring and picnic table. Shared bathrooms include running water and showers. A mix of redwood and other trees provides visual privacy for each site.
Riverside campsites cost a premium, which would make sense on a warm summer day. Yet, being creekside means you miss out on camping under redwoods. While, clearly, there are many people who prefer the creek enough to pay extra, the alternative has its own special charm.
While the campground considers their sites to be for both tent and RV camping, there are no hookups and parking is generally long enough for a truck or long commuter van—we have camped here in both at different times—and wide enough for two vehicles (though a second vehicle requires an additional $10 fee.) So, one may see many popup trailers, van campers, truck campers, and maybe even a very short RV, but no buses or even moderately long trailers.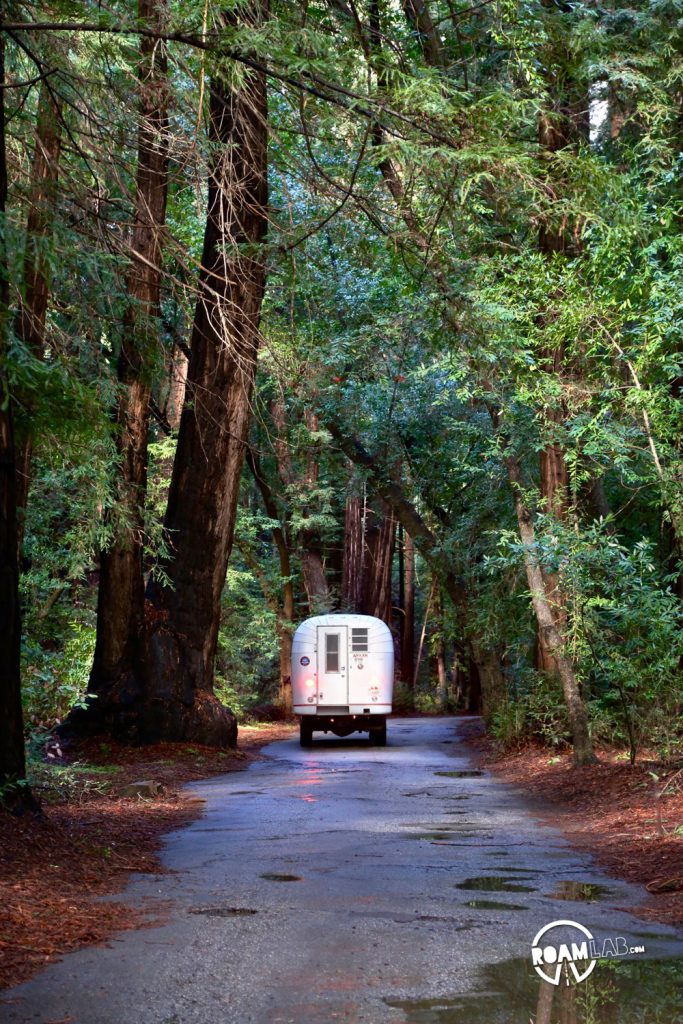 PFEIFFER BIG SUR CAMPGROUND
Admission
Standard: $35
Premium Riverfront: $50
En Route: $45
Hike / Bike: $5
Additional Vehicle: $10/night
Discounts
Seniors: $2.00 off
Disabled Pass: 50% off
Distinguished Veterans Pass: Free
Nearby Activities
Along with camping, the park is riddled with hiking trails of varying difficulty. It's almost impossible to not find yourself walking out of the campground and onto one of the many scenic trails. While the campground is near the ocean, it is actually on the far side of highway 1. This portion of Big Sur is typified by Redwood valleys flanked by grassy mountainsides. There are hiking trails from the campground, however, that include ocean views without having to dodge cars.