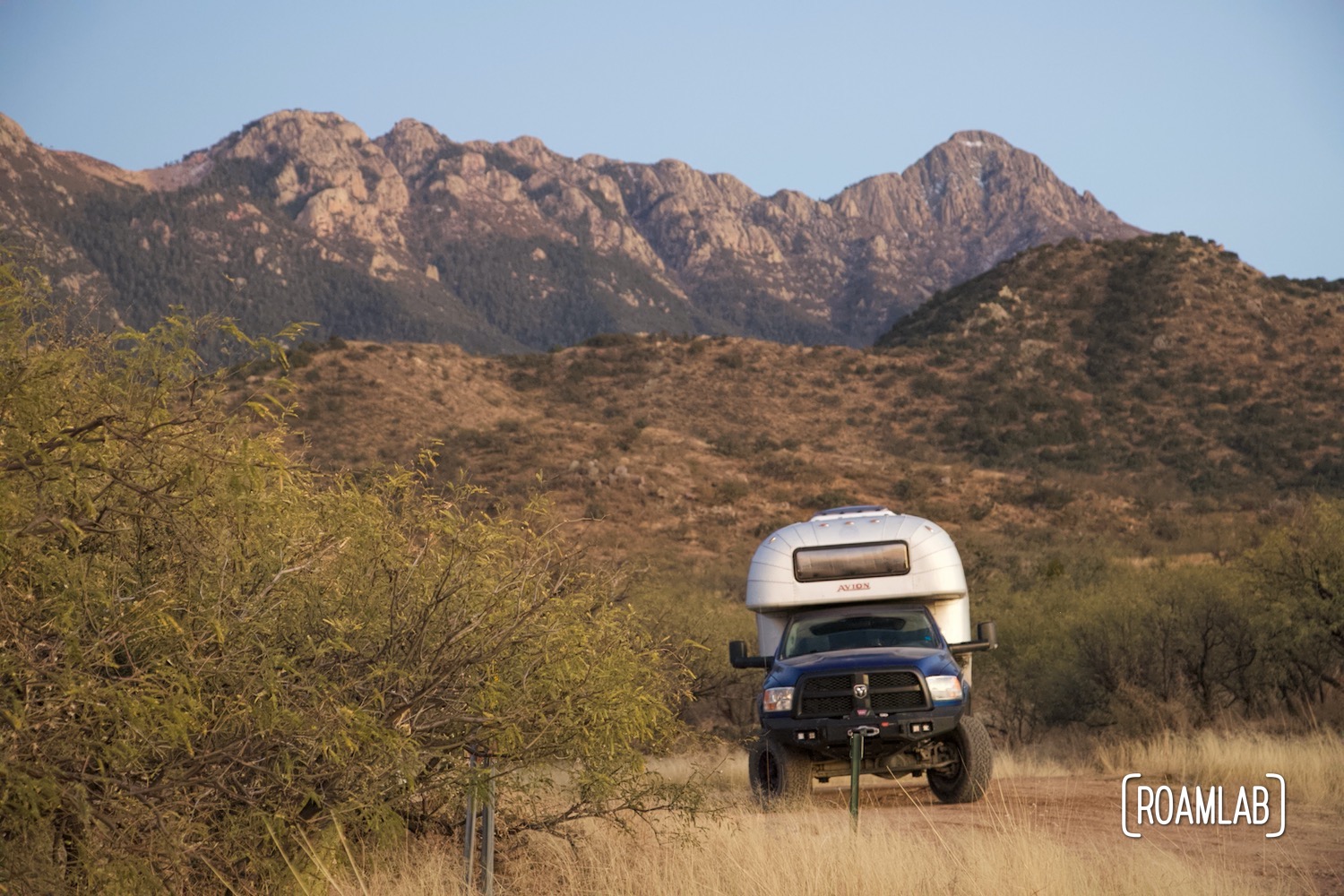 Proctor Campground
Coronado National Forest
Tucson, Arizona, is in a magical warm pocket where winter never seems to take hold fully. While the rest of the country may be freezing, we toss our coats in the car and explore the surrounding countryside in short sleeves. It's no wonder that the region draws nomads in the winter. And while there are many camping opportunities circling the metropolitan center, boondocking can be hit or miss. This time, however, we are lucky to score one of the last spots in Proctor Campground.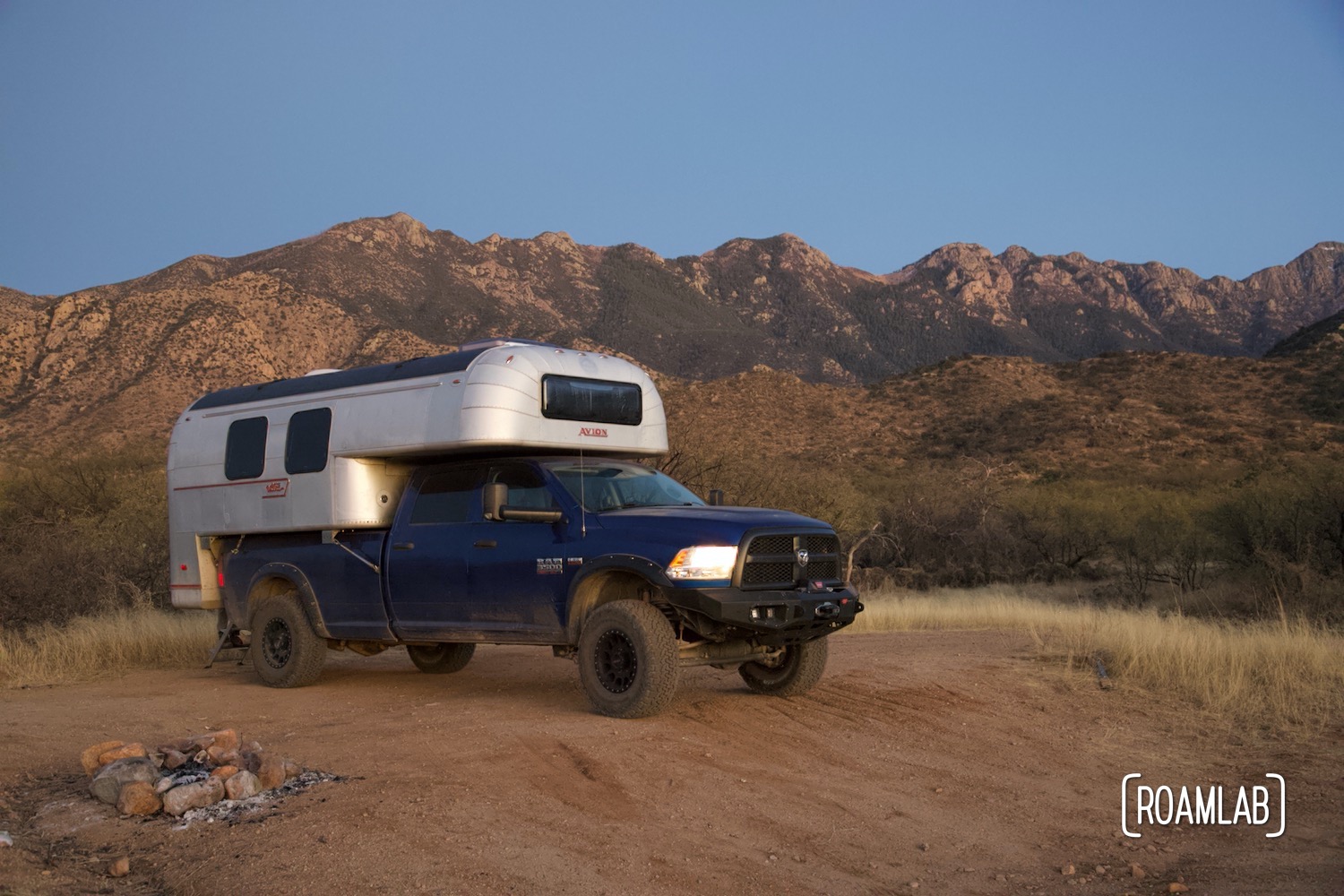 About Proctor Campground
Proctor Campground is a relatively convenient boondocking site south of Tucson in the Coronado National Forest. But finding a campsite is no guarantee. When we arrive on a Thursday night, most of the ten designated sites are already occupied. We are surprised by some of the low clearance rigs and trailers that have tacked this very rocky trail. They all had to pass a steep drop at the entry. I shudder to think of the two-wheel rigs attempting an exit after a rain.
While these are designated campsites with numbered posts, there is little more than an open, flat spot to park and camp and a fire circle. Mind you, the fire circle does not grant permission for fires. With the incredibly dry grass surrounding us, there is an understandable fire ban. But what really defines these campsites are the remarkable views. Proctor Campground is part of a sky island forest in the foothills of the White Mountains, in the shadow of Mount Baldy to the east. As the sun sets to the west, the lights of Amado, Arizona twinkle in the distance below.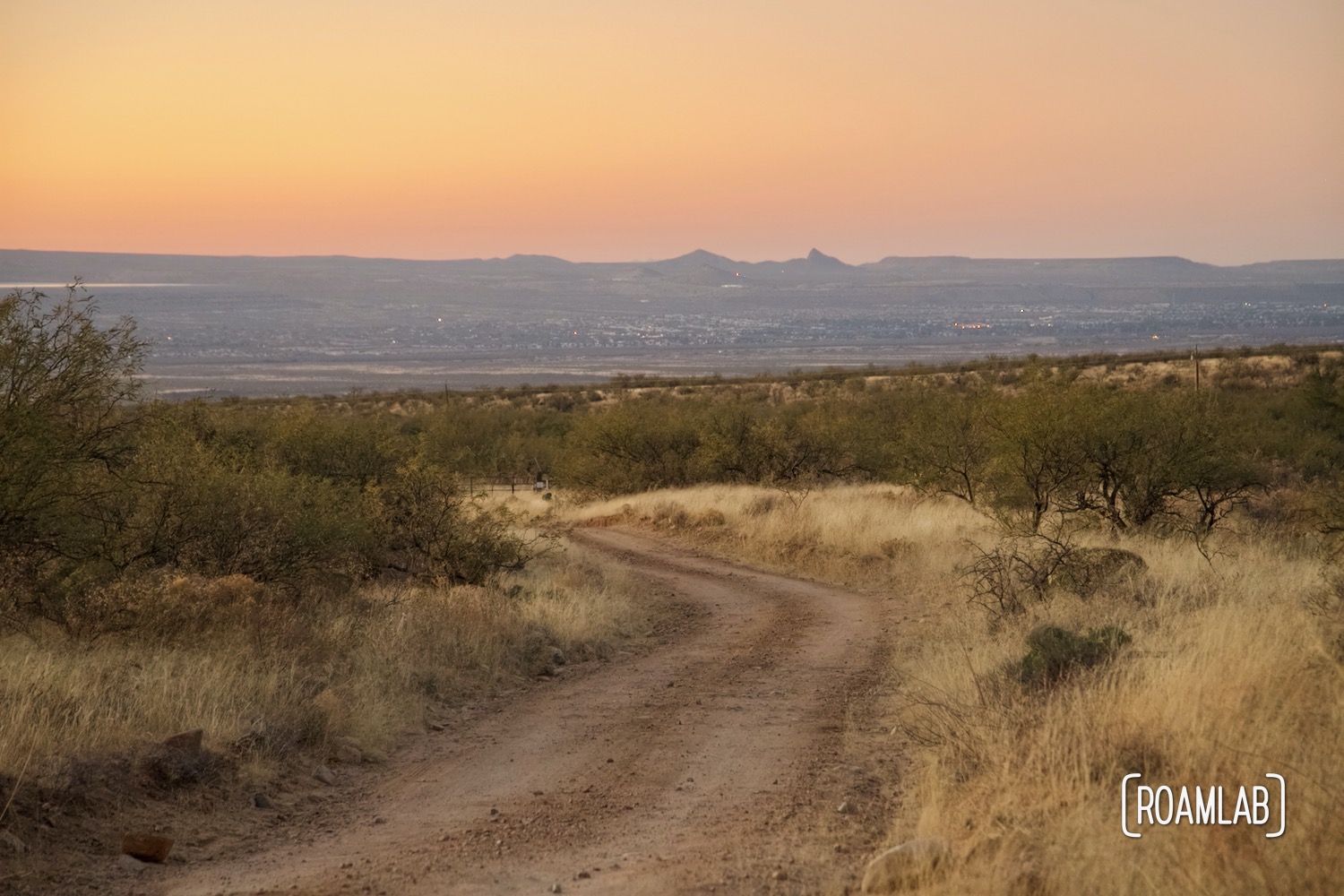 Overall…
Yet, we have to admit, this isn't our kind of boondocking. While the sites are visually private, we hear conversations and music from other sites while we meditate on the sunset. Proctor Campground is a relatively convenient location, but it doesn't quite deliver on the seclusion that we look for in a dry campsite.