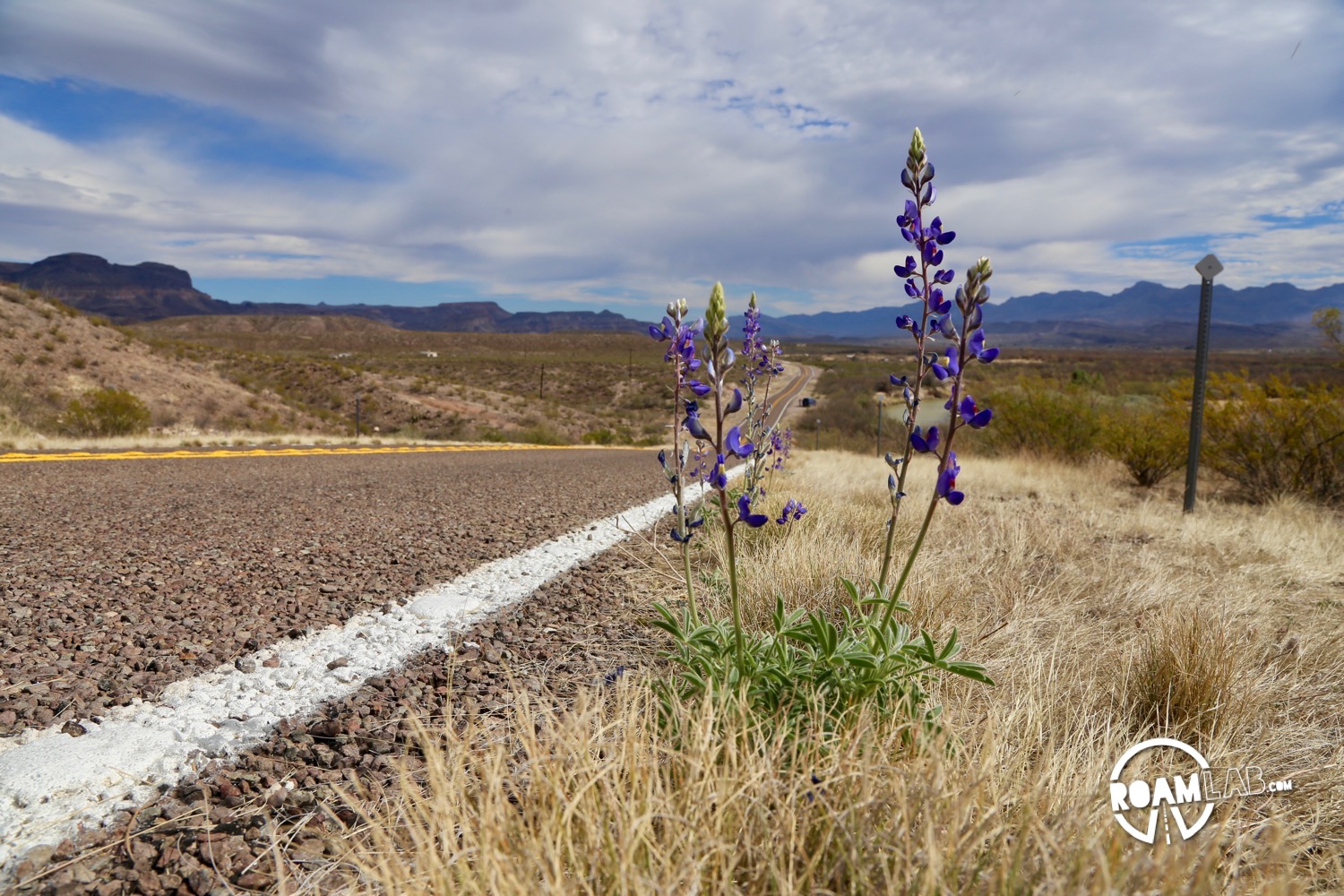 Route 170 along the Rio Grande is a constantly compounding collection of cliffs, hoodoos, ravines, wildflowers, and ruins. We are headed to Big Bend National Park but via 67 to 170, setting us up for a winding road along the Rio Grande. It is yet another spot where we rejoice in our relative isolation but constantly bemoan our limited time. The route is about as close to the US-Mexico border as you can get without swimming in the Rio Grand. In our theme of traveling the border, you can't do much better than this.
The Great Campsite Search
Big Bend National Park was full of campers so it was up to us to find a camp site for the night. Study Butte-Terlingua was a small town. There were no Walmarts or truck stops to speak of. So we started looking. We had heard there was some other camp ground we could find if we traveled down the 170 back a ways. We thought we had found it when we pulled into one gentleman's driveway. We only later discovered that the cadre of tents assembled were not random campers but a boy scout troupe on an unofficial outing. Nevertheless, a minor cash exchange had us welcome to his many acres of scenic Texas desert.
We have found that a DC powered water heater from a truck stop has opened up our culinary options to all forms of freeze dried goods. So we had some yellow curry and a bottle of Riesling as the sun set against the mountains of Big Bend. We returned to our camp host's base to use the bathrooms one last time and became embroiled in so many conversations about genealogy, parenting, and border fences that we eventually left with fuller bladders than when we came after they plied us with a few local brews. Talk about hospitality!