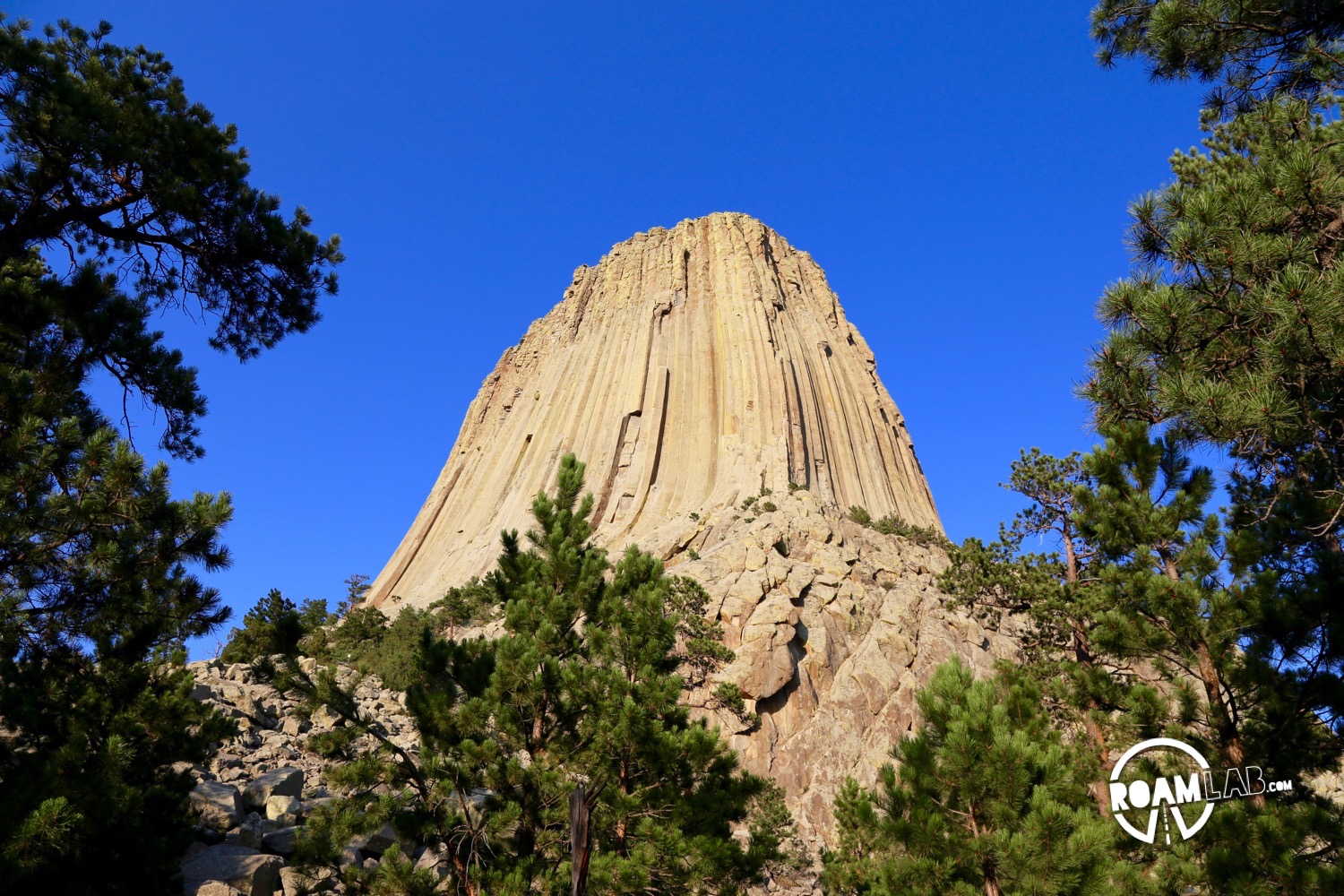 Tower Trail is the de facto hike in Devils Tower National Monument. This easy 1.3 mile paved trail closely circles the base of Devil's Tower with frequent interpretive panels explaining different aspects of the tower's geology, history, and cultural significance.
The trail beings at the Visitors Center parking lot.  The initial incline from the lot to the base of the tower is the the greatest elevation gain throughout the hike (and that isn't saying much).  The rest of the hike enjoys shady cover and only moderate bumps and dips.  If anything, the trail's main downside is its popularity.  There isn't much opportunity for a quiet moment of introspection as families tromp around the trail. But it is important to learn how to share.
Keep an eye out along the path. The Tower is still a sacred site to many local tribes and you can see evidence of their practices throughout the hike. Colorful fabric prayer bundles are tied to many trees around the tower as part of local tribes' spiritual practices. The park and tribes ask that you do not disturb these items. Also, keep an eagle eye on the tower itself. Better yet, travel with some binoculars. It may seem close, but the Devil's Tower dwarfs any people along its walls. If you spot a colorful little dot along the rocks, you have probably just spied a mountain climber in the middle of an ascent or decent. Devil's Tower has been a popular mountain climbing destination ever since the first documented ascent of the tower back in 1893.