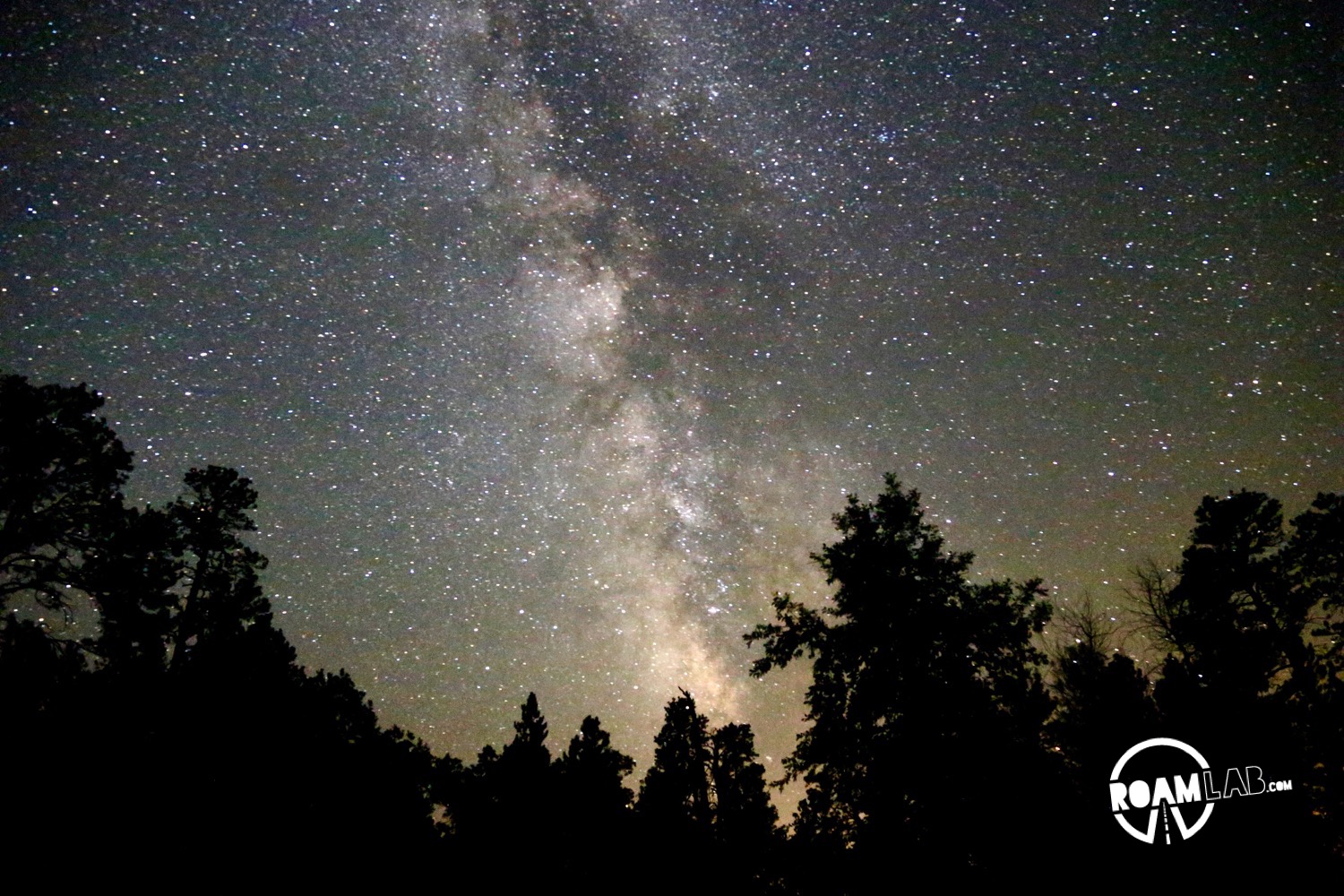 The Belle Fourche Campground is the only campground inside of the Devils Tower National Monument.  While it only sports 50 campsites, we had no trouble acquiring our own site that evening.  Each site is well spaced from the others and very level.  RVers as well as tent campers can find convenient shady spots with hints of Devils tower through the trees.  Best of all: the bathrooms have running water.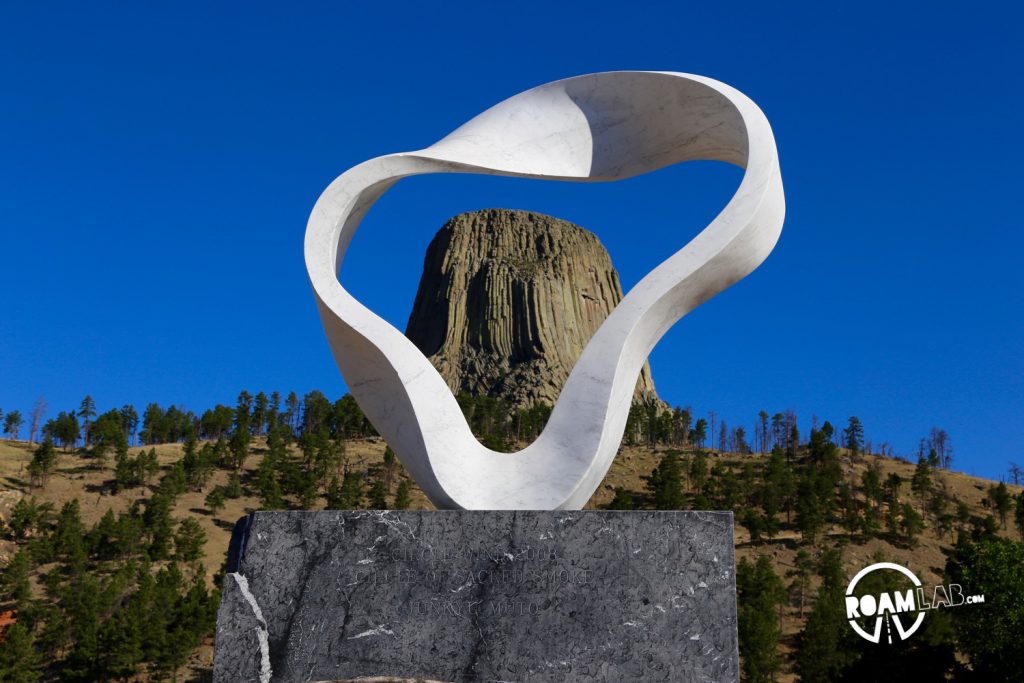 Being that we visited in the middle of summer, open campfires were prohibited.  Fire circles with grates are present for those times that camp fires are allowed.  Fortunately, we could buy sandwiches and local brew just outside of the park where a KOA and another trading post flank the entrance to the park and sell meals, ice cream and other conveniences.
For last minute travelers such as ourselves who cannot get a campsite inside of Devil's Tower, there are plenty of private camp sites promoted in the surrounding area.