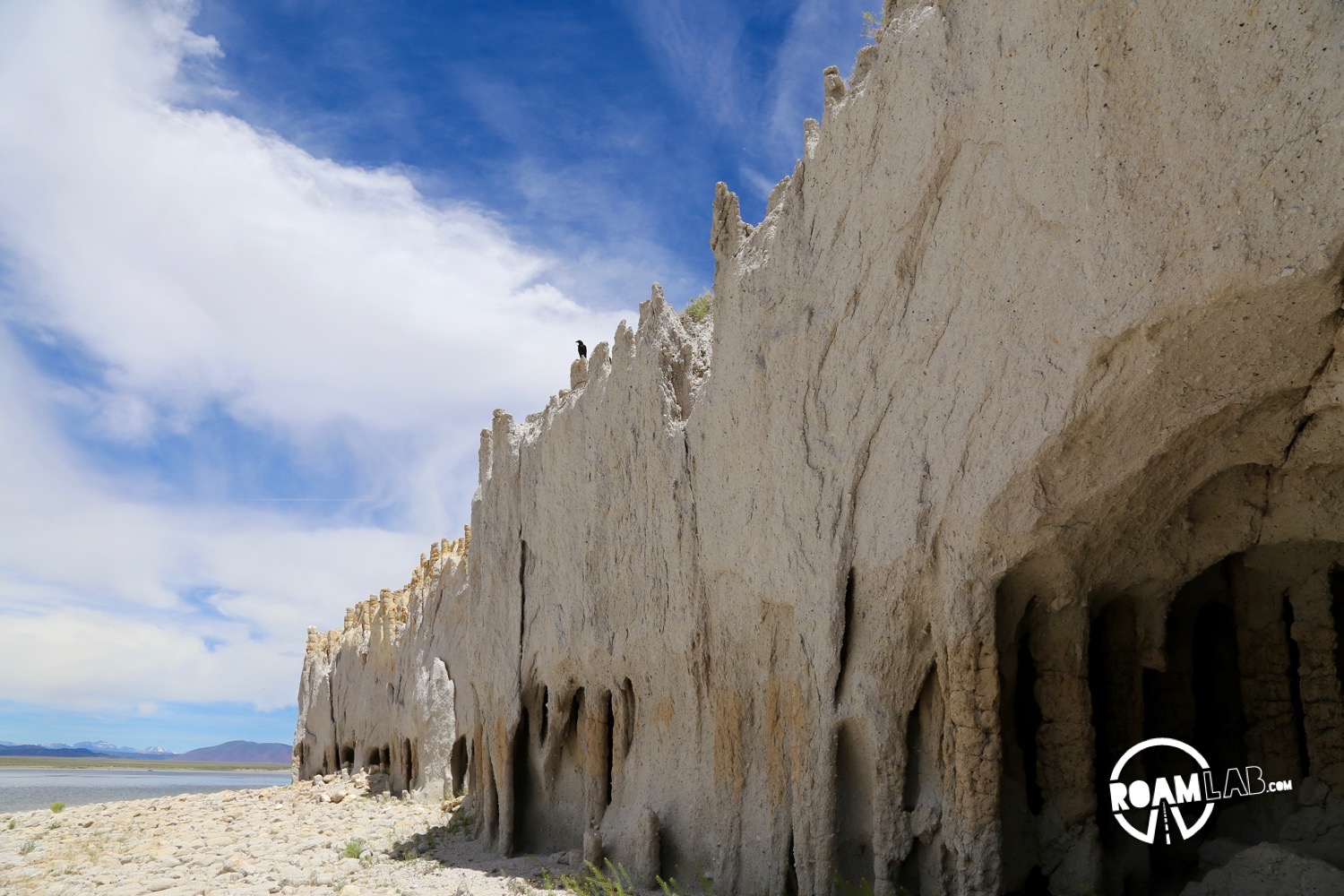 The Columns, Pillars, and Caves Of Bishop Tuff
The Bishop Tuff is one of the more unique volcanic formations in the world. It was formed over 700,000 years ago when an explosion settled tons of ash over Owens Valley and then covered the ash with molten lava. The heat from the lava converted the ash into rock. While the Tuff stretches between both Mono and Inyo counties, the point of greatest interest is where the Tuff comes up against Lake Crowley. Here, continuous wear from the lake's tides has cut away at the weaker ash-stone to form columns, pillars, and even caves.
As wondrous of a site as it may be, it does not enjoy the attention or the markings to direct visitors that sites like the Devil's Postpile has. Instead, getting there means navigating a tangle of unmarked and difficult dirt roads. And when it comes to directions, your guess is almost as good as mine. We had a few false starts and a few wrong turns. I hiked north along the beach instead of south and got a sunburn for my trouble. Yet, when we finally go there, it was worth the trip.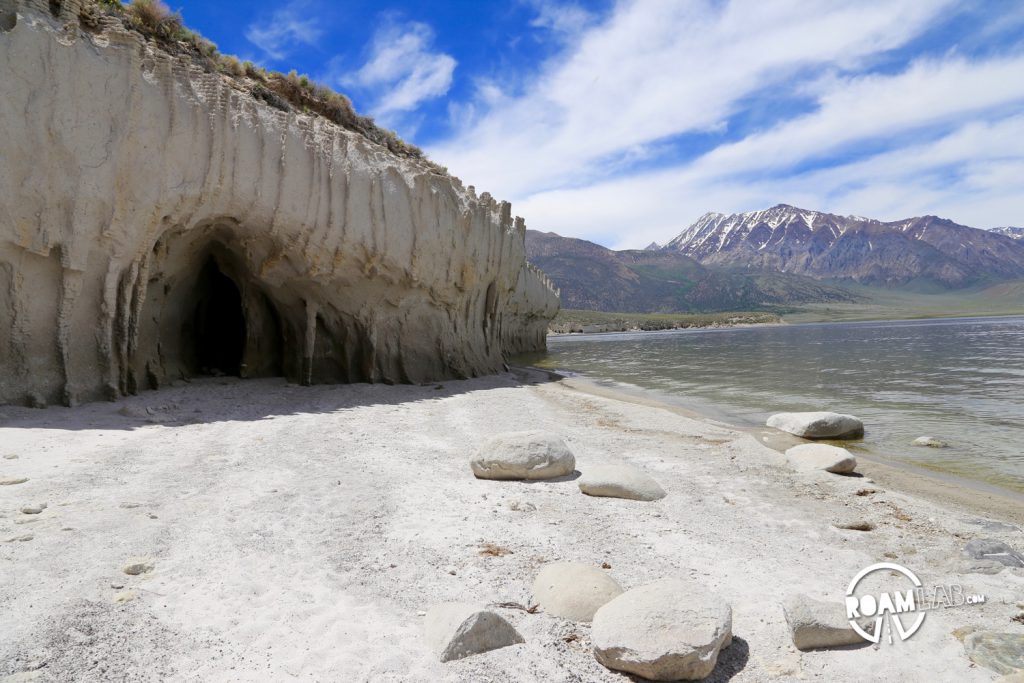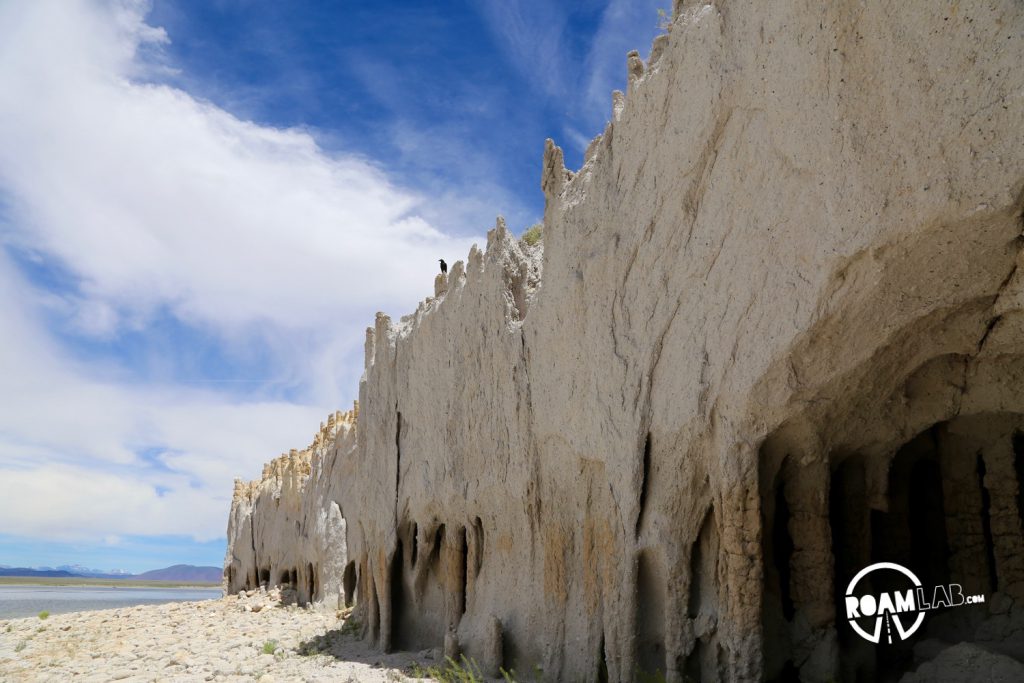 Directions
How to get to Bishop Tuff
Finding directions to the lake side columns of Bishop Tuff was tough. Most websites about the tuff had some nice pictures, tantalizing descriptions, and next to no directions. There might be some mention of the tuff being on the south or east portion of the lake. But given that there is no road that closely circumvents the lake, such vague geographies don't get you very far, especially when the route's roads don't even appear on Google maps. So, for the sake of my own memory and any others that might like to visit:
From 6
This is the route that I was able to track down online. Documentation is sparse and these small dirt trails can be deceptive. We did see a van take this route but we wouldn't be surprised if the return was more difficult than the decent.
From highway 6, exit west onto Chidago Canyon. Follow Chidago for 15 miles until it ends on Benton Crossing Road. Take a left onto Benton. Follow Benton for 6 miles and then take a left onto and unmarked dirt road. This road is two miles past Owens Gorge Road. If you reach Layton Springs, you have gone too far. (It should be two miles south of Layton Springs.)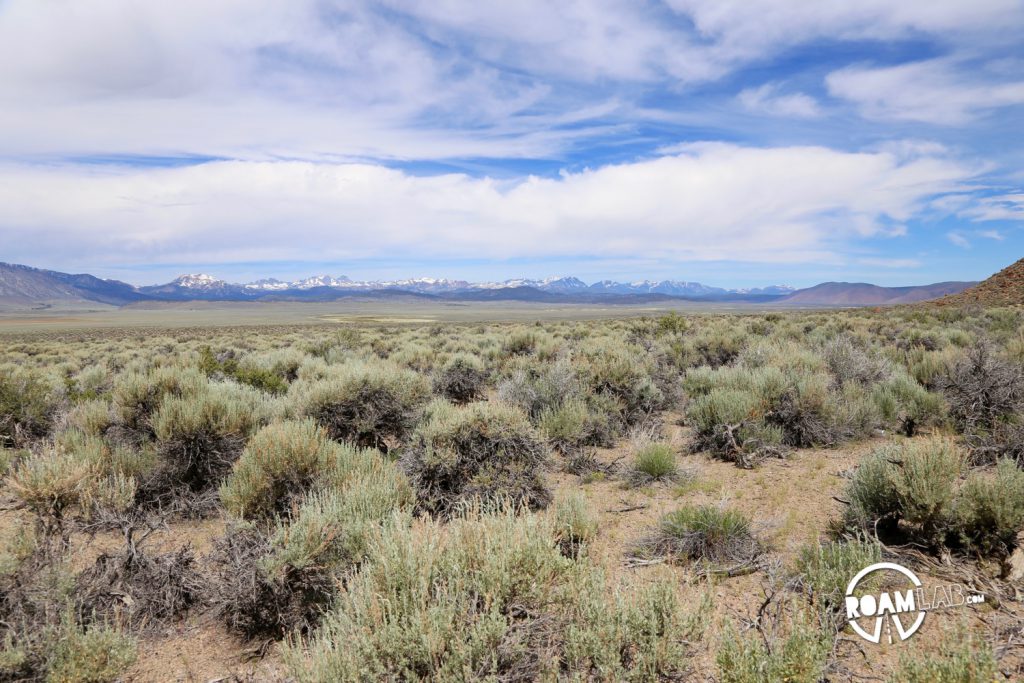 This first dirt road begins and ends at different points along Benton Crossing. If you kept left, you would eventually return to the paved road. Instead, take the second right. You'll notice that it has an announcement about rules for fishing on the lake. That's a good sign, you're headed to the lake. While there are plenty of forks in the road, if you stick to the more worn trails, you should be fine. Visitors may have a hard time learning where Bishop Tuff is, but locals seem to visit it frequently. At some points you will head south, sometimes north. It may seem like you won't get to the lake at all. Along the road, there is a point where a vehicle clearly had trouble traveling up the steep incline and opted to blaze its own trail so that it could use the thorny brush as traction. I'm not sure that that's legal, try not to do that. In 10 minutes, you should be there. The Tuff will be to your left. If you have four wheel drive (I wouldn't travel this road if I didn't) then you should be able to drive along the sand to get closer to the tuff.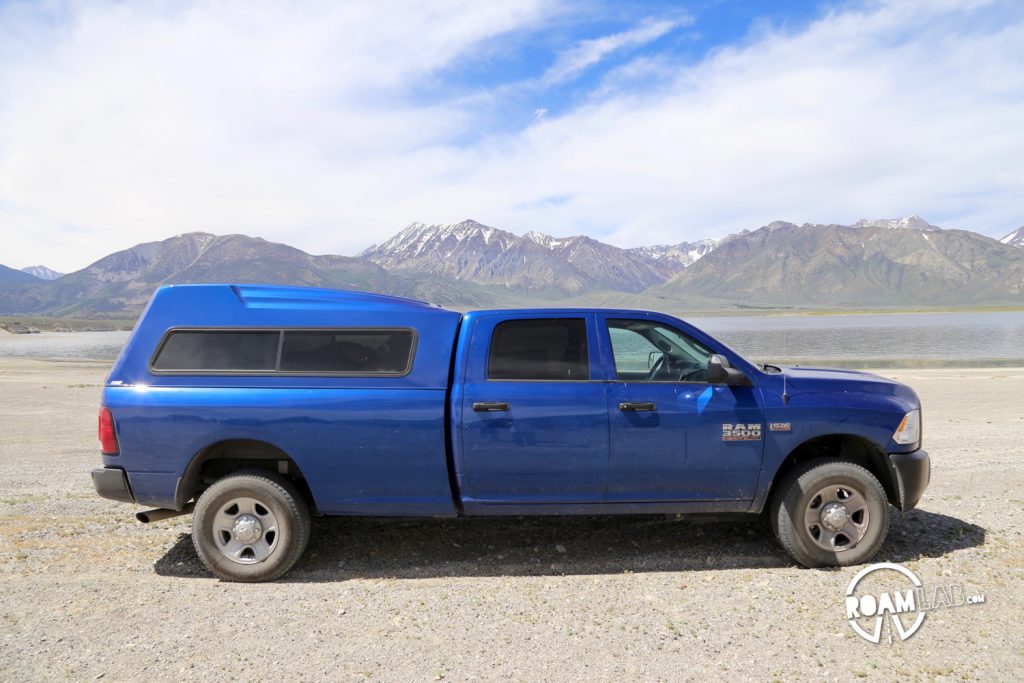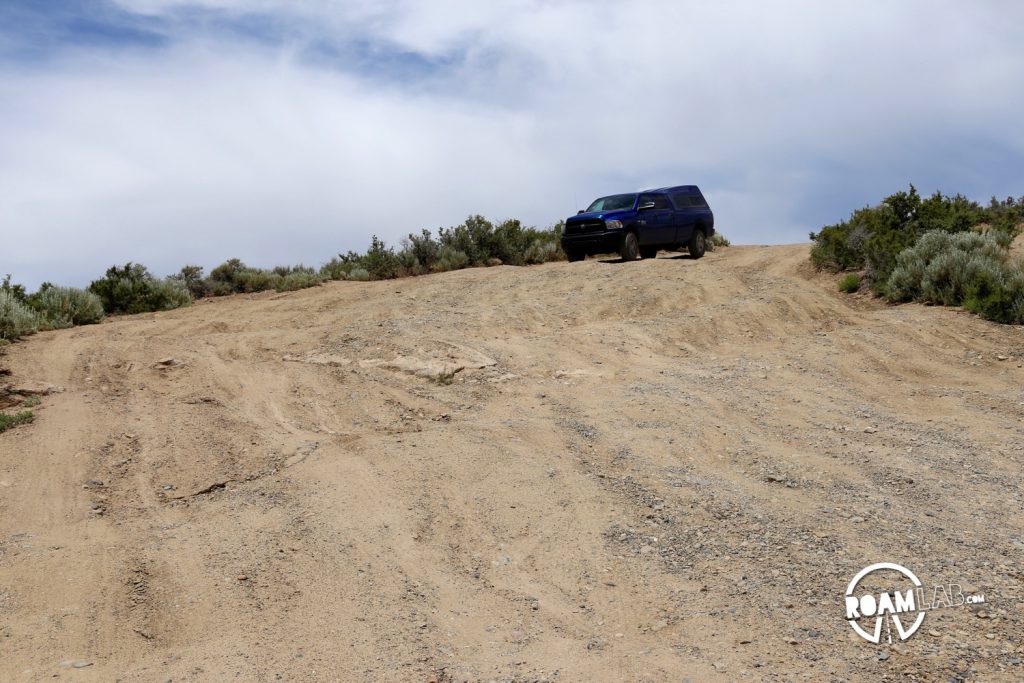 From 395
I am not sure that anything other than a vehicle with four wheel drive can make this route. At one point there is such a steep incline that I wonder how much trouble it would have been if we hadn't been coming from the other direction. However, unlike the other route, these roads are marked (but not labeled) on Google maps. All the same, you've been warned:
From the 395, take the Owens Gorge Road exit east and follow Owens Gorge until it turns into a dirt road. Almost immediately after, take the first left onto a smaller dirt road. It is practically a u-turn. This road will eventually take you to the beach. In between, there are many other dirt roads that split off, but they are less traveled and often more overgrown than the proper route. When in doubt, keep in mind that you should be traveling north-east. Eventually, the path will descend down a sand dune onto the beach. The formations will be to your left, on the south part of the lake.