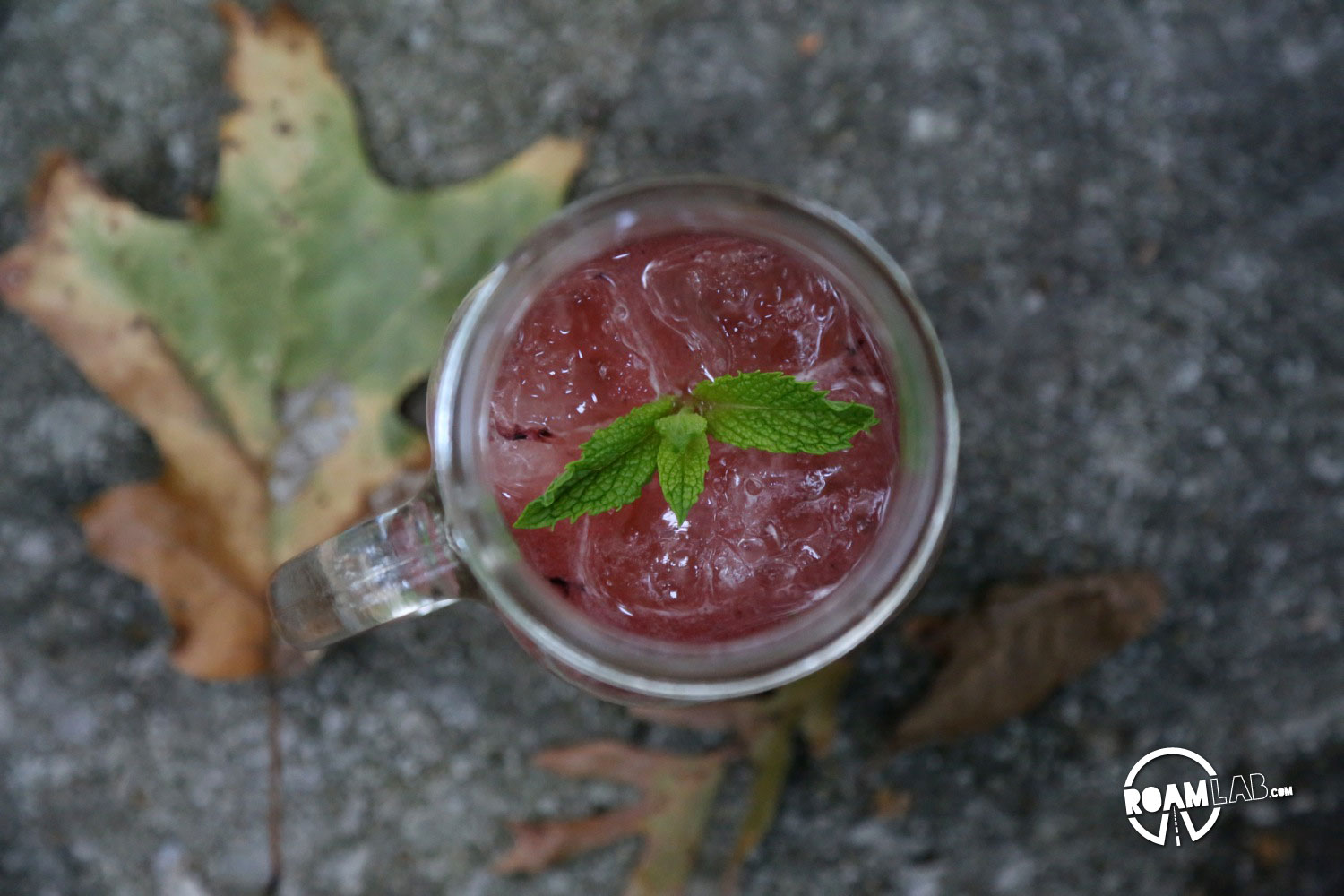 Blackberry Bourbon Smash
Campground Mixology
It's fall in the South, but the weather hasn't quite gotten the memo. I had been looking forward to our latest camping trip for a while, but found that the heat really deprived me of much motivation to do much more than sit out in my camp chair and observe: "Warm today. Warm yesterday. Warm tomorrow, too." Fortunately, while the days may be hot and humid, the blackberries are out in force and there is more than one way to enjoy them. To cool off after a long, active day, I find the Blackberry Bourbon Smash to be a relatively simple mixed cocktail to enjoy and possibly impress a few new friends around the camp site. Better yet, it doesn't take much adjustment to make it campground ready.
When we roll into the campsite, I immediately hop out of Dodgy, grab some blackberries, bourbon, and a mason jar and go to town. We are meeting some friends for the evening and I have a special surprise I can't wait to share.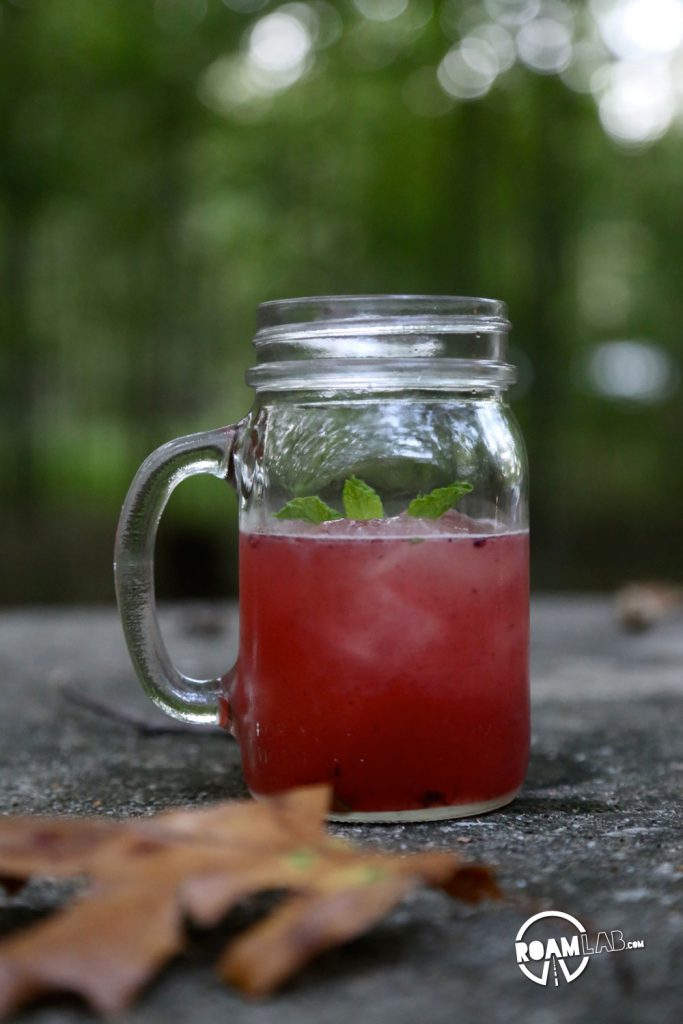 Pre Camping
I hate to have a recipe that calls for prep outside of the campsite, but life is a whole lot simpler if you make your simple syrup in advance. Simple syrup lives up to its name: it is equal parts sugar and water. But to make the syrup, you want to heat up the water—so that the sugar fully dissolves—and then cool the concoction once the sugar is fully mixed in.
While you can do this at the camp site (heat water over fire and then place the syrup in your cooler) I wouldn't want to melt my limited ice supply when, with a little planning ahead, my simply syrup can be something that contributes to the cooling of the cooler. Even when at home, its advisable to make simple syrup in batches rather than making it for each individual drink. So, it makes sense to make a cup or two of simple syrup before a camping trip and bring it along for cocktail hour. There are plenty of cocktails that call for simple syrup, so it can be a handy thing to always have on hand.
For those diabetics out there, I have found that Splenda is a fine substitute for sugar. Just mix it in like sugar and you are set.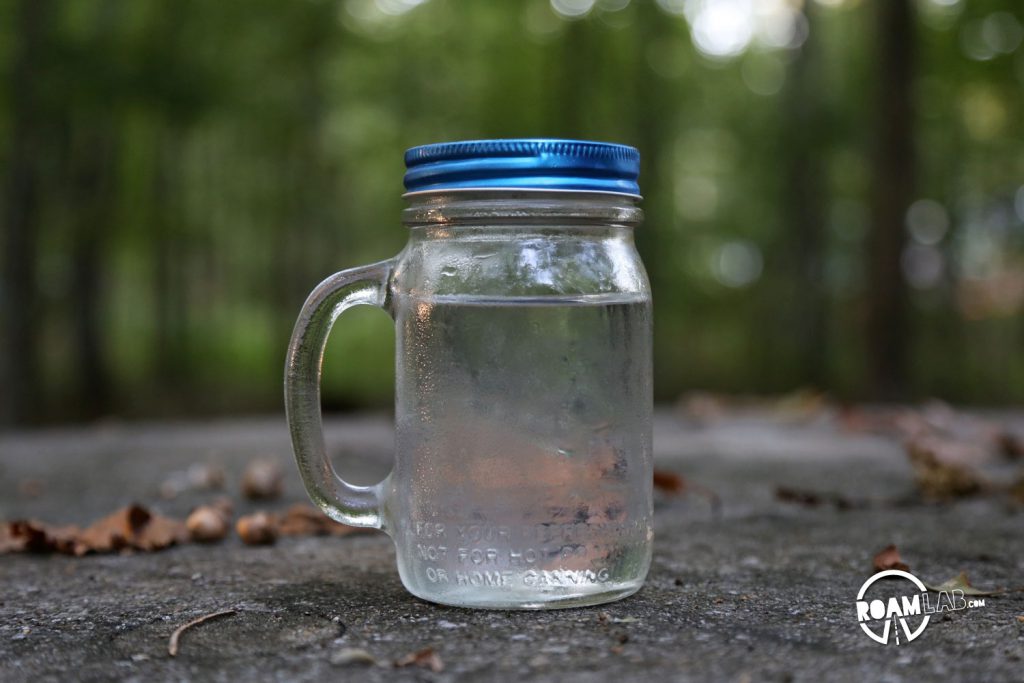 Directions
Muddle lemon slices, blackberries, and mint. Professional mixologists would use a cocktail shaker for this but, as a nomad at a camp site, I find mason jars make excellent substitutes. If you don't have a muddler, I find a spoon is close enough. Muddling is relatively simple, the goal is the release the essences of the fruits, herbs, etc. into the drink. You aren't trying to juice the fruits or tear the mint leaves, it's more a matter of smashing and pressing.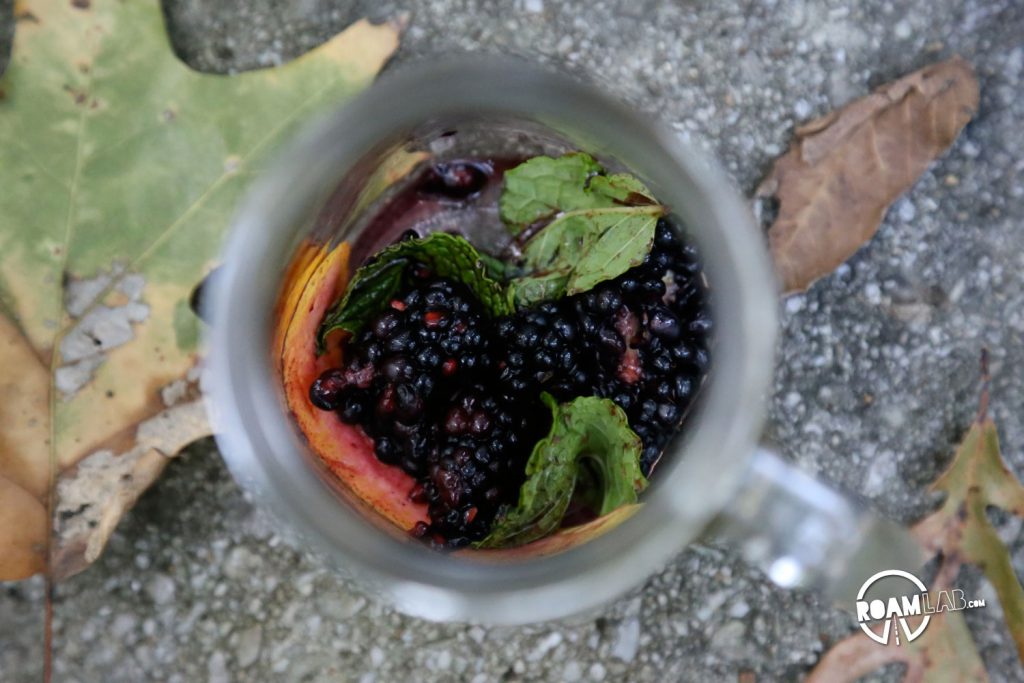 Once muddled, add bourbon, simple syrup, and ice to the mason jar. The ice should fill the shaker. It's there to keep things cool. Screw on the mason jar lid and shake. Use the lid of the mason jar to strain the liquid into a short glass filled with ice. I don't mind if some berry bits get in, but I'm not a fan of gnawing on mint leaves. Granted, one sprig of unmuddled mint makes an excellent garnish to your drink. Nothing says "class" like a sprig of mint in your mason jar cocktail.