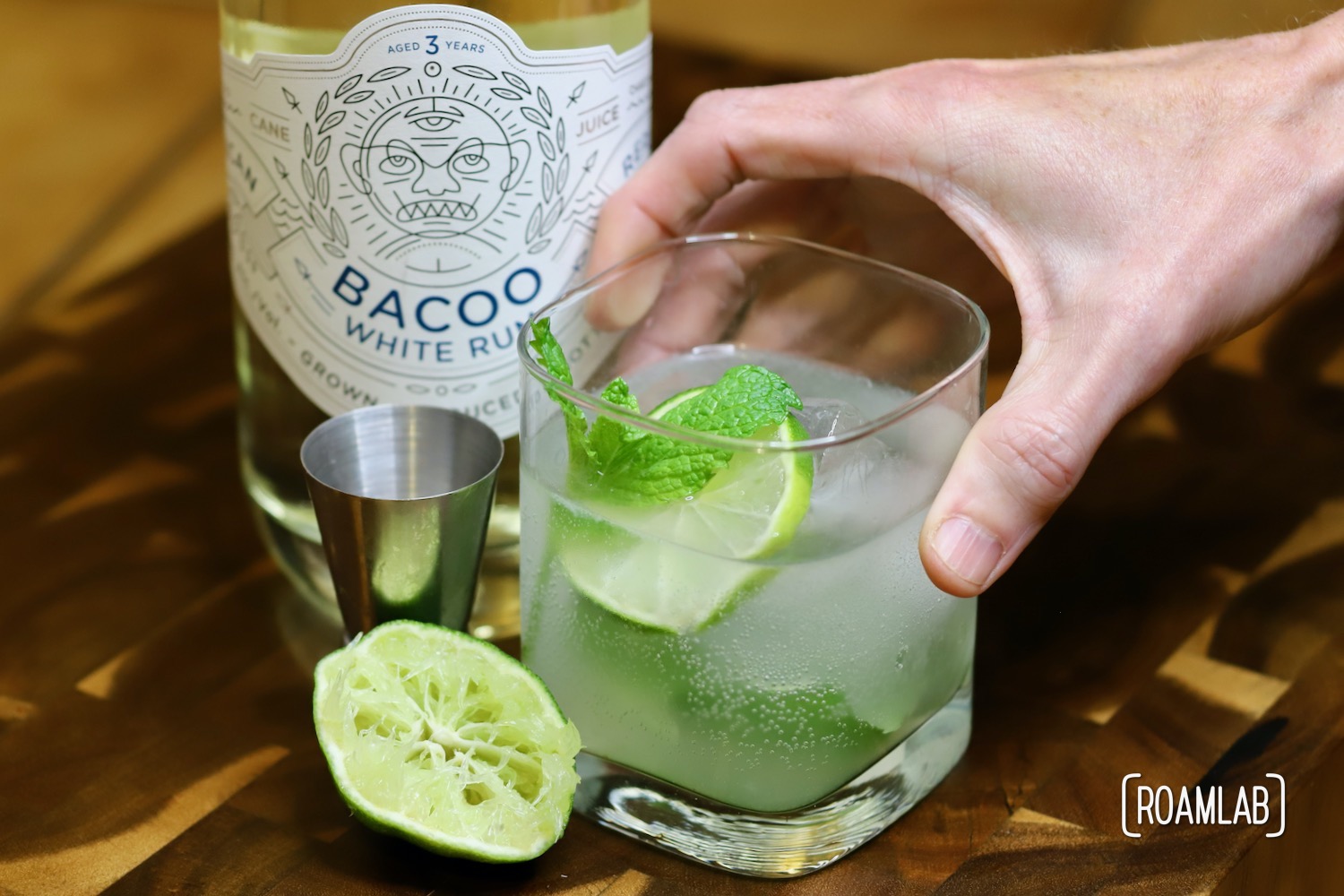 As nomads, we have found that different drinks evoke different memories. To me, the mojito brings back warm summer days out on a patio with an occasional gentle breeze. It is the embodiment of relaxation that the divides the day's activities and the evening's delights. Of course, this is a recipe that requires fresh mint. So it requires planning ahead. But when we are headed out to a nice warm beach I know it's time to grab a bundle of mint and a bag of ice from the market. Lift your spirits and muddle up some mint, lime, rum, simple syrup, and club soda for this classic campground mixology mint mojito cocktail recipe.
Mojito Cocktail Recipe
Serves 1
Ingredients
2 ounces white rum
3 Mint leaves
1 ounce lime juice, fresh
1 ounce simple syrup
A splash or club soda (2-4 ounces)
(Optional) Mint sprig & lime wheel
Equipment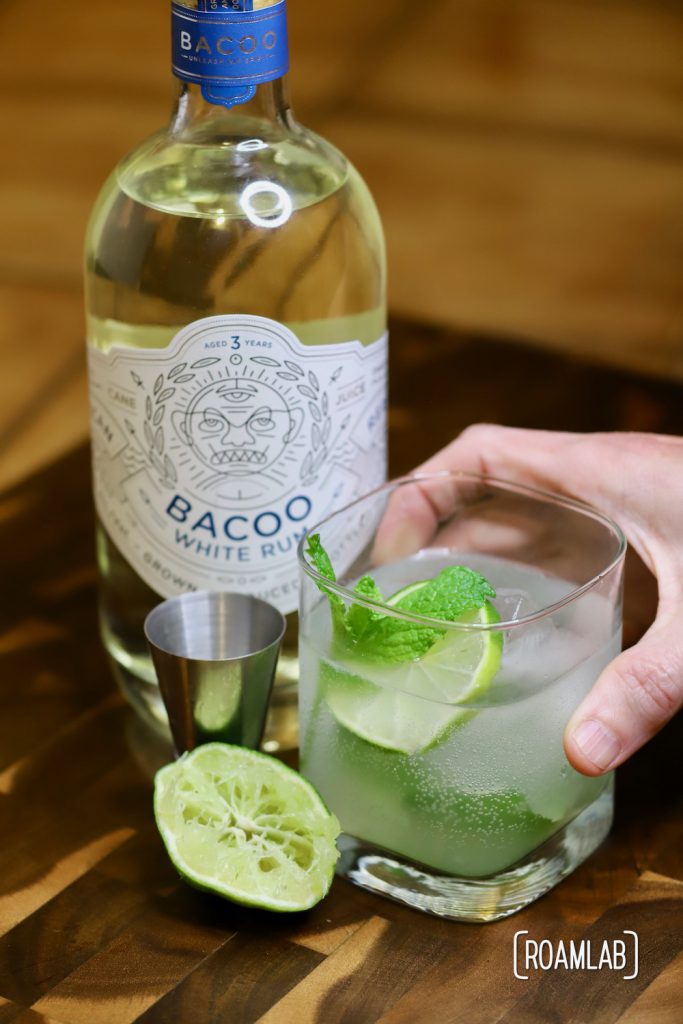 Keep it fresh: I often rely on pre-squeezed lemon and lime juice when cooking. It is so much more convenient than keeping fresh citrus fruit around. That said, this is not one of those times. Fresh, ripe lime is one of the defining parts of this recipe. Besides, you can use the remaining lime pieces for garnish!
Directions
Mojitos are a very simple cocktail recipe. That said, there is one part that you want to be careful with. When muddling the mint, take it easy. You want to smash the leaves just enough to release that minty essence into your cocktail without breaking the leaves into smaller pieces.
Gently muddle mint in shaker
Mix in rum, lime juice, simple syrup, and ice
Strain into highball glass over fresh ice
Top with club soda
Garnish with mint and lime
To strain or not to strain: Mojitos are a classic battle ground over the question of to strain or not to strain. Muddled mint can be a bit of a mess. So many mixologists will strain the mojito into a separate serving glass and top with a fresh sprig of mint and lime. Others love that extra green look of the muddled mint and count on the ice cubes or a straw to keep loose mint from interfering with a tasty drink. Personally, I like the mint and don't strain. But in