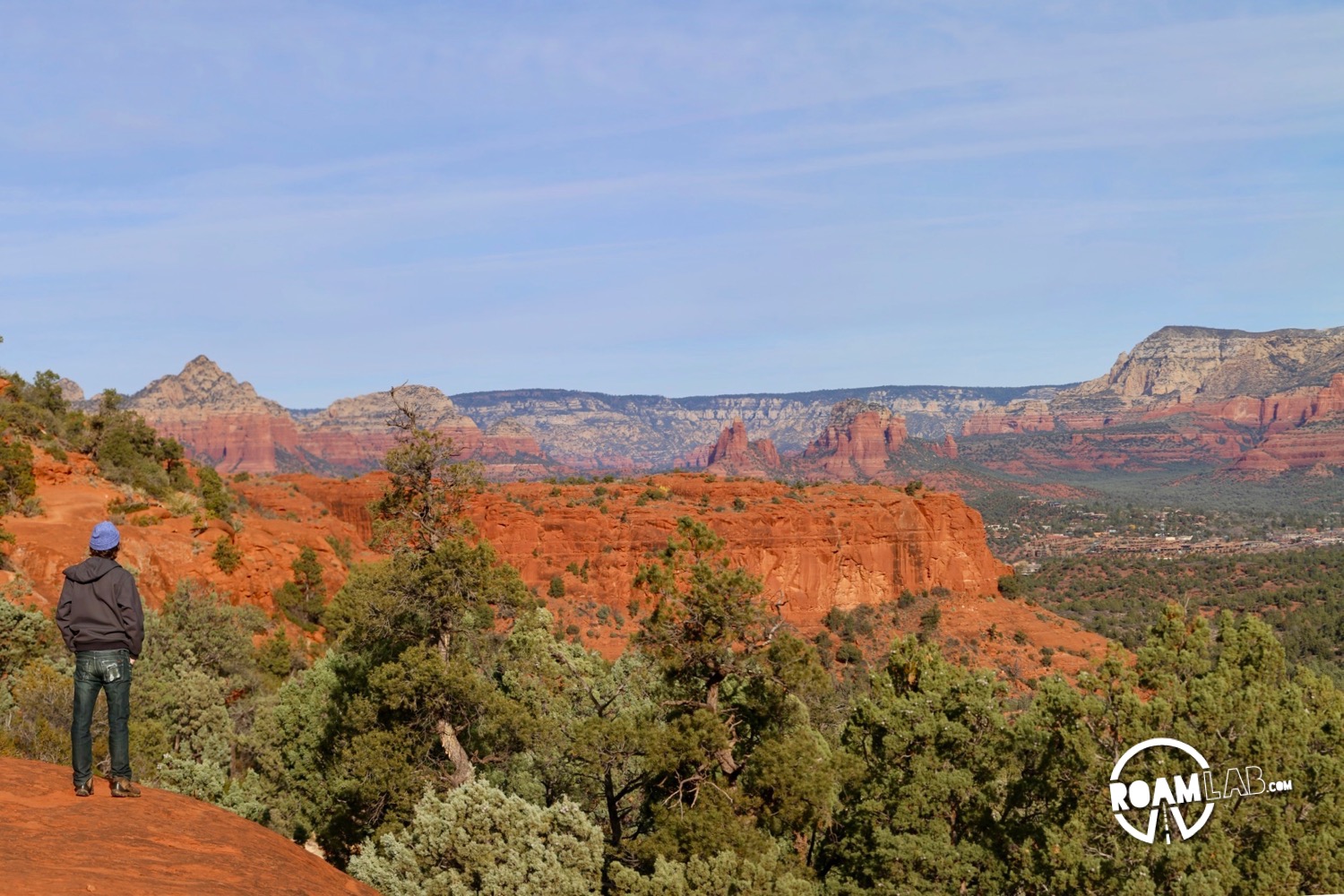 Broken Arrow Trail
Sedona, Arizona
Broken Arrow is one of the most popular hikes in Sedona. The small dirt parking lot means access is limited and best attempted in the morning. So, we hit it on our way out of Sedona.
There is a reason for the hikes popularity. It's a relatively easy hike, good for all ages, and the views are AMAZING. Each elevation gain calls for another pause to take in the panoramic view. While the route is a 3.2 mile loop with moderate elevation gain, any distance along the trail is worth the view!
The companion jeep trail also has me wondering about our truck. The route is a popular testing ground for overlanders and jeep enthusiasts. Would larger wheels and knobbier tires get us over the challenging bumps or is our wheel base too long?