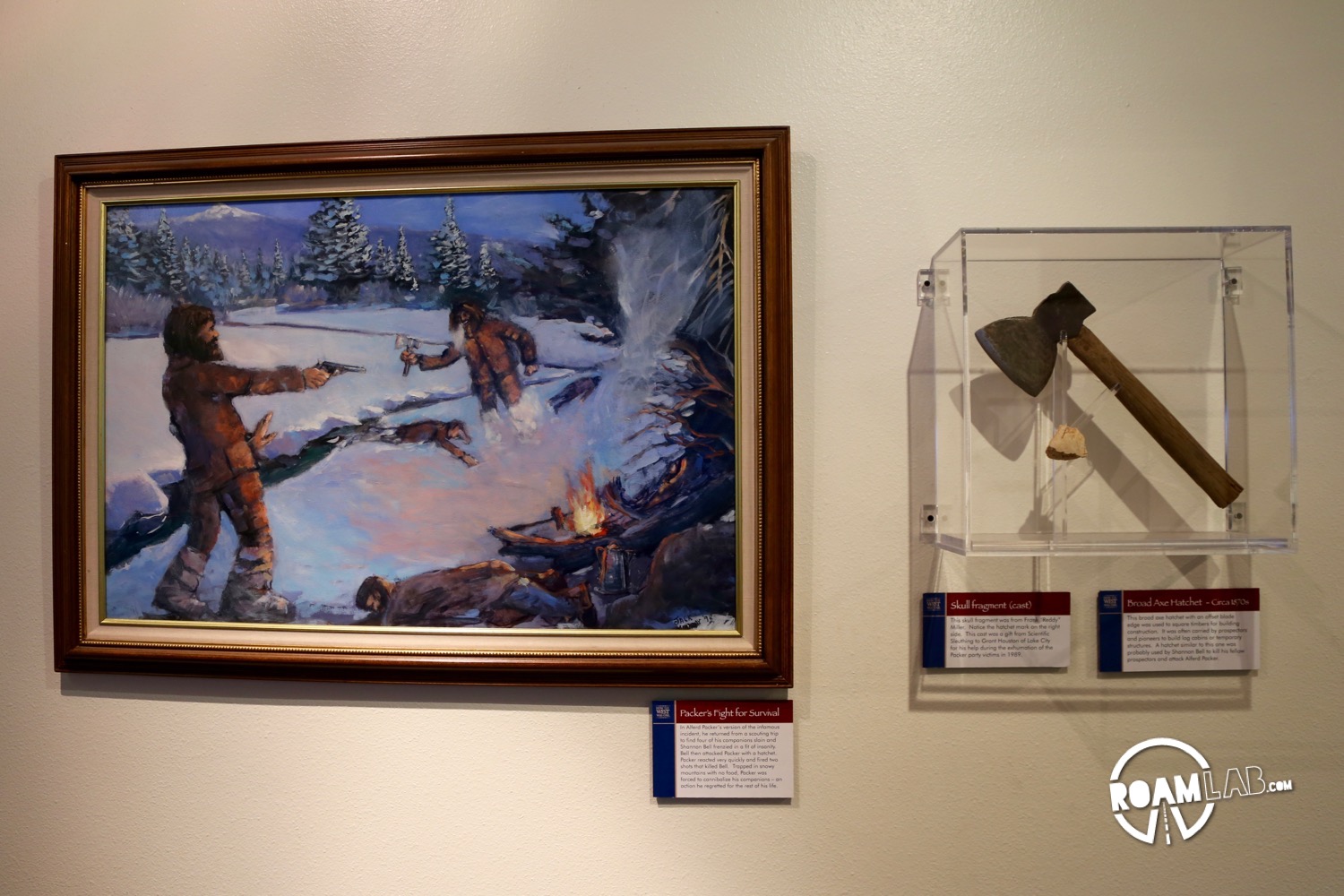 Were you aware that the cinema classic, Cannibal: The Musical, like Fargo, is based on true events? Indeed, a quick trip to Grand Junction in Colorado Territory will reveal a schpadoinkle display on the ill fated journey of Alfred Packer.
Packer was a member of a team of prospectors who attempted to cross through Colorado's perilous mountains in the height of winter. According to Packer, his party was slain by his fellow prospector, Shannon Bell. Trapped on the mountain with the bodies of his partners and no food, we resorted to cannibalism to survive until he could make it back to civilization.
Over a century after the 1873 massacre, the Western Investigations Team delved into the case of Packer and Bell to see if modern science could shed new light on the grizzly tale. The bodies were exhumed and inspected along with records and other artifacts from the the case. Over a series of studies, it was discovered that at least parts of Packer's story can be confirmed. Four of the party members were killed by a hatchet. According the Packer, they were the victims of Bell. Shannon Bell, however, died of two gunshots and modern analysis confirms that residual fragments around Bell's body match with a gun believed to be owned by Packer. Artifacts collected from the research are on display at the Museum of The West.
You haven't seen Cannibal:The Musical? No? You're welcome: