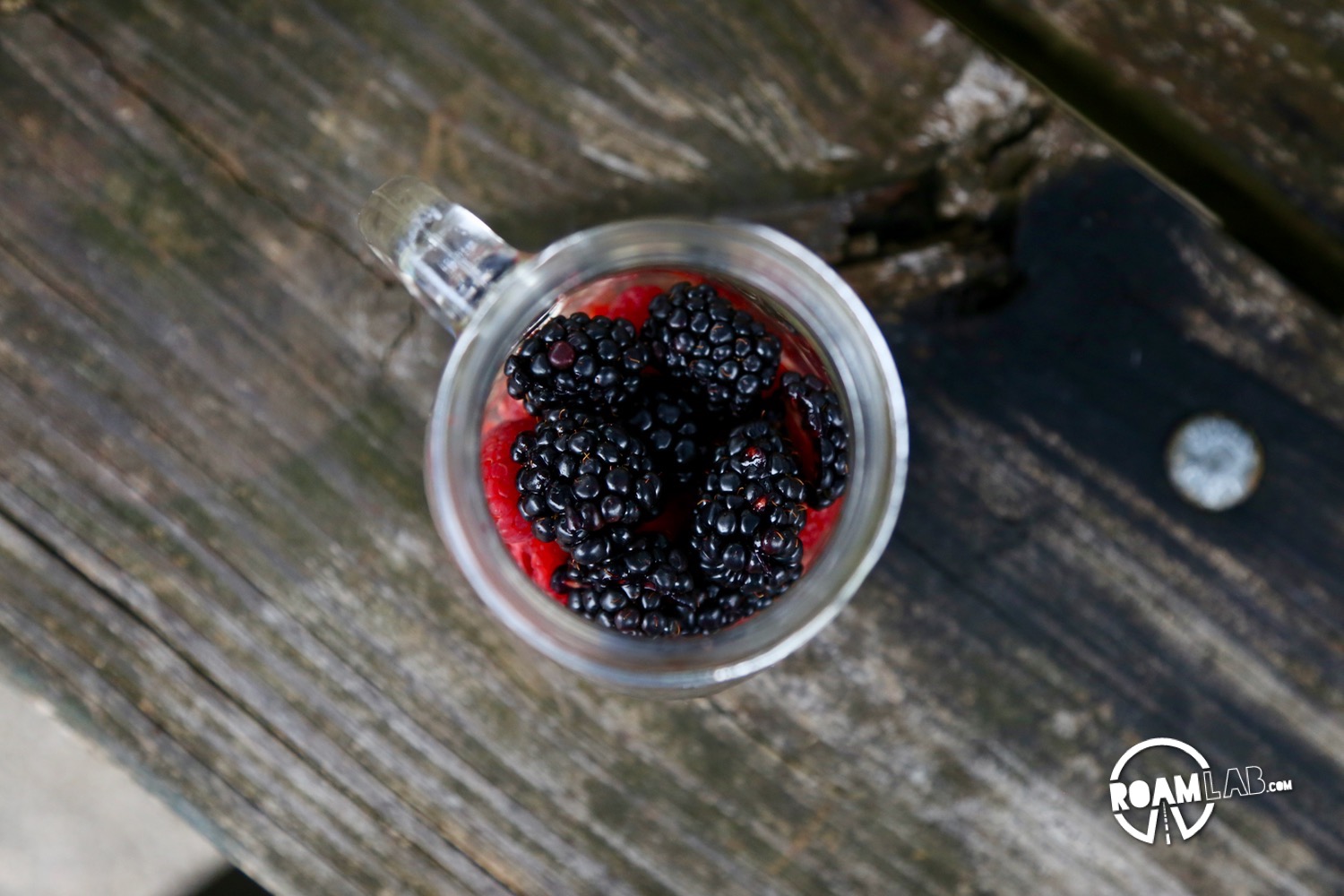 Camp-Punk Sangria
Campground Mixology
I know I'm with the right sort of group for an authentic backcountry Tennessee camping trip when one fellow eyes my mason jars and asks "that homemade 'shine?" No, I'm not making moonshine, I'm making sangria!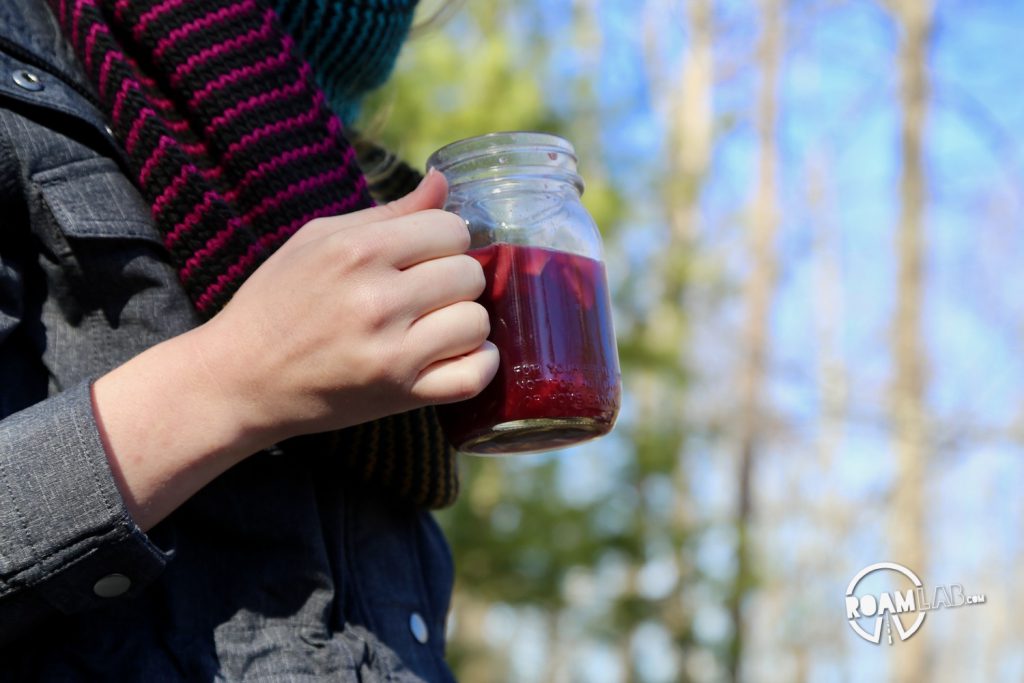 In keeping with my tradition of playing camp host when outdoors with friends, (even if I'm the guest) I had been wracking my brains for a proper cocktail to serve our assembled friends. That's when I spotted all the brilliant berries on display at the market and decided that now was the time for an experiment: let's mix and match fruit to see what sangria we might like.
Here is what I couldn't do: buy wine. A good rule of thumb when intending to serve alcoholic beverages is to affirm that you are not camping in a dry county. We were camping in a dry county. There was not a single shop in reasonable driving range that would sell me the devil's grape juice. Fortunately, other members of our camping trip were not so short sited and also happy to contribute to my rock-soup of a cocktail.
Sangria relies on some base of citrus and some other fruit mixed with a dry red wine and some liquor like brandy. This makes for a relatively simple formula that is easy to tweak for any occasion. Traditionally, the fruit is apple and orange, which I brought. I also brought raspberries, strawberries, and blackberries.
Being my normal rebellious self, I had balked at all the age old traditional sangria recipes that call for sugar. This left me in a bind the next day when I sampled the fruity concoction and found it to be bitter. Who would have thought that centuries of refinement might have figured out something that was above the consideration of a first time sangria maker? What to do? Thinking back, I had read one recipe that suggested mixing the completed sangria with champagne or seltzer to introduce a fizz to the drink. I don't usually travel with champagne. But one thing I could find in this dry county that is also sweet was a bottle of Mellow Yellow. I see that incredulous smirk but I assure you: It did the trick. The sangria was now sweet and bubbly. And that is why I'm keeping it in the recipe:
Camp-Punk Sangria Recipe
The sangria recipe for people who will bend over backwards to buck the trend.

Serves 4
Ingredients
1/2 apple, chopped
1/2 orange, sliced
3/4 cup orange juice
1/3 cup brandy
1 bottle dry Spanish red wine
2 cans of citrus soda (Mello Yellow, Sprite, 7up, etc)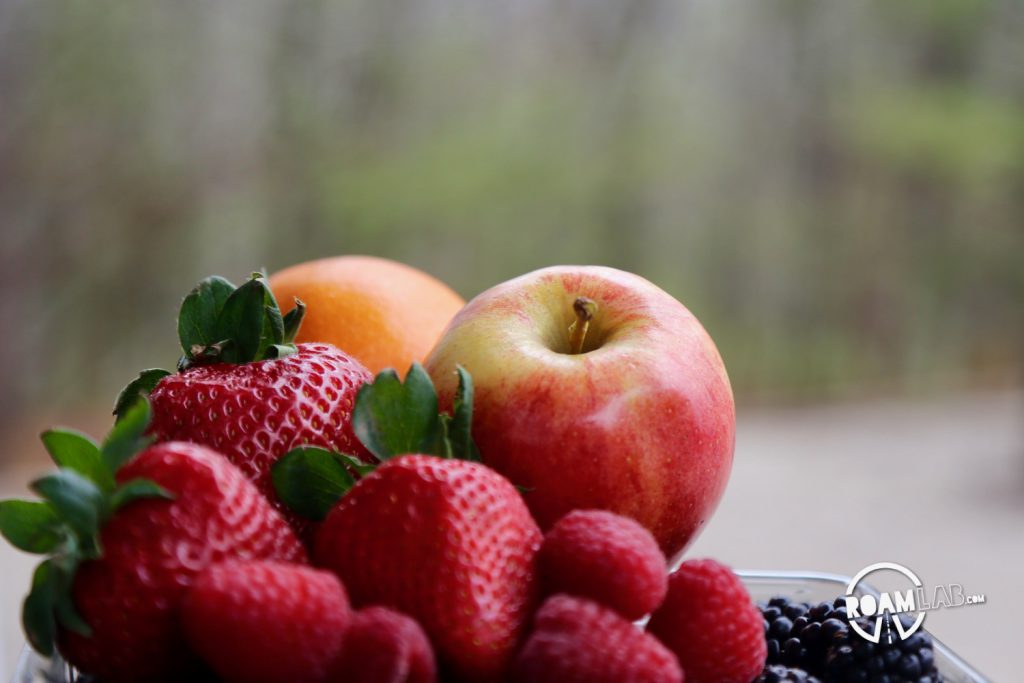 Directions
In a large pitcher, mix fruit, juice, brandy, and wine. Let sit to absorb the flavors (at least 4 hours). When ready to serve, mix in soda.
Serve and enjoy!
Conclusion
Despite all my permutations of berry flavors—mixed berry, raspberry-apple, and strawberry apple—we had to admit that the classic combination of apple-orange really stood out as the best flavor. So, as much as we tried to rebel, we still returned to the classics.
Do you have a favorite sangria combination?