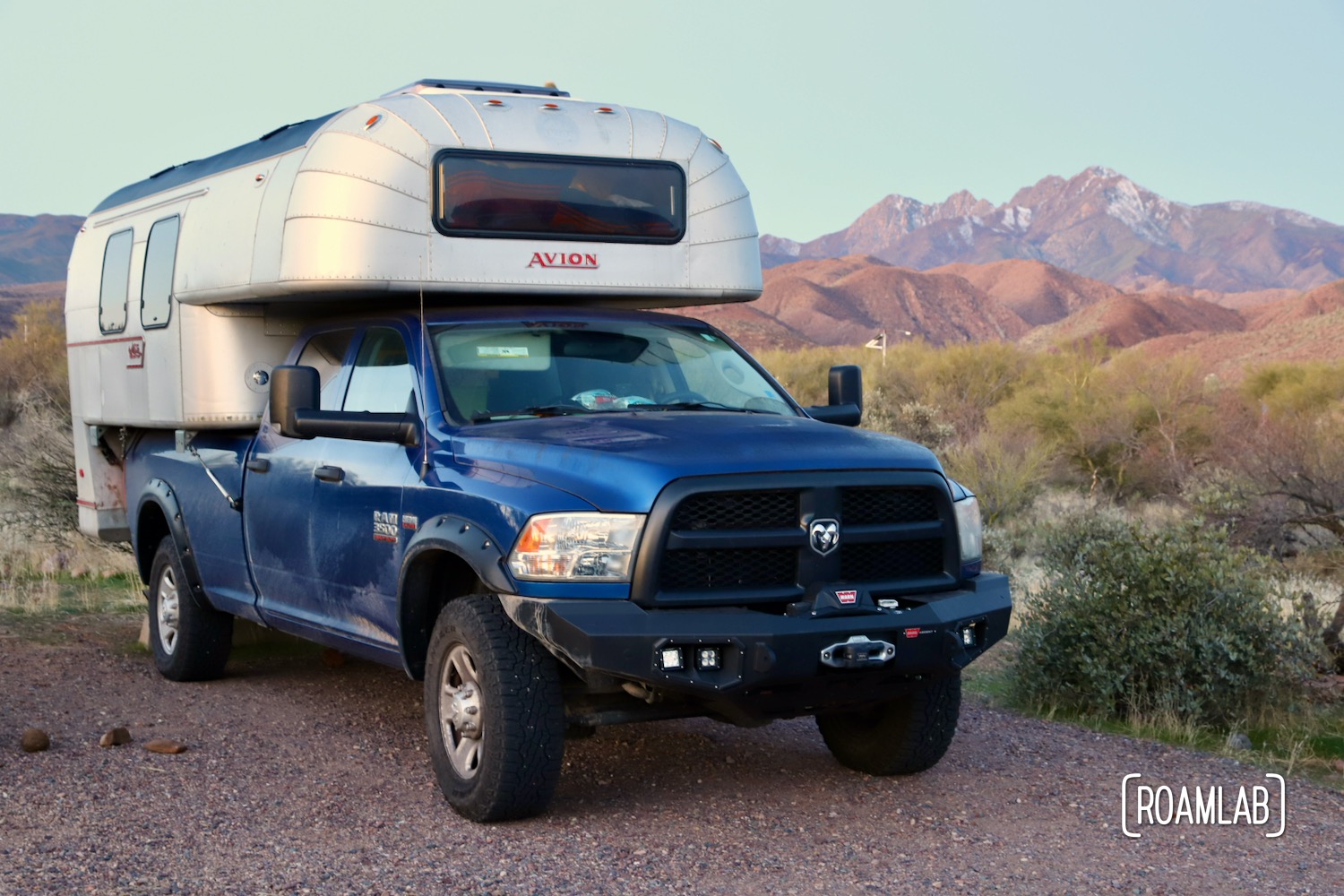 Cholla Campground
Tonto National Forest
Theodore Roosevelt Lake is a popular summer escape for Pheonix, Arizona residents, but it is a revelation for out-of-state visitors such as ourselves. The colorful Four Peaks Wilderness and the Sierra Ancha mountain range flank the reservoir—transforming an already relaxing body of water into an inspiring landscape. Along with marinas and other businesses serving tourists, the lakeshore is host to several campgrounds, such as the Cholla Campground.
The Cholla Campground is located on the northwest bank of Theodor Roosevelt Lake. The location is relatively remote, requiring a drive north or south on 188 for provisions and other services. That makes for a happy departure from many more developed commercial sites. The Cholla grounds are developed along a bluff overlooking the lake with a scenic trail right along the bluff's edge. From the trail, visitors can take in views of the Four Peaks Wilderness and Roosevelt bridge. While most come to camp, the Cholla Campground also includes a playground, boat ramp, and picnic area.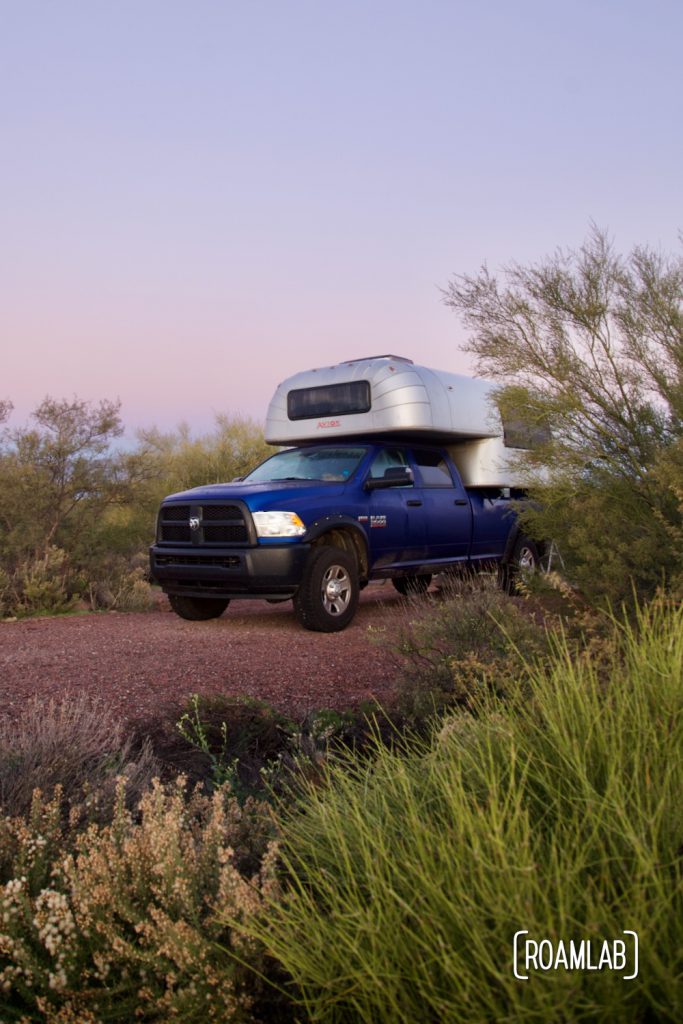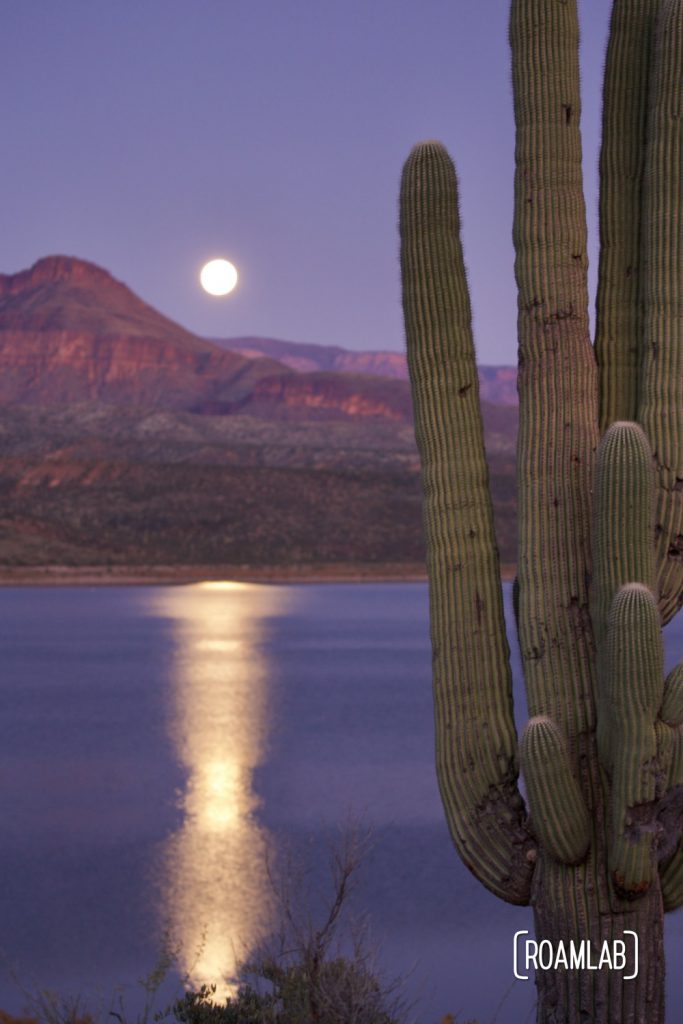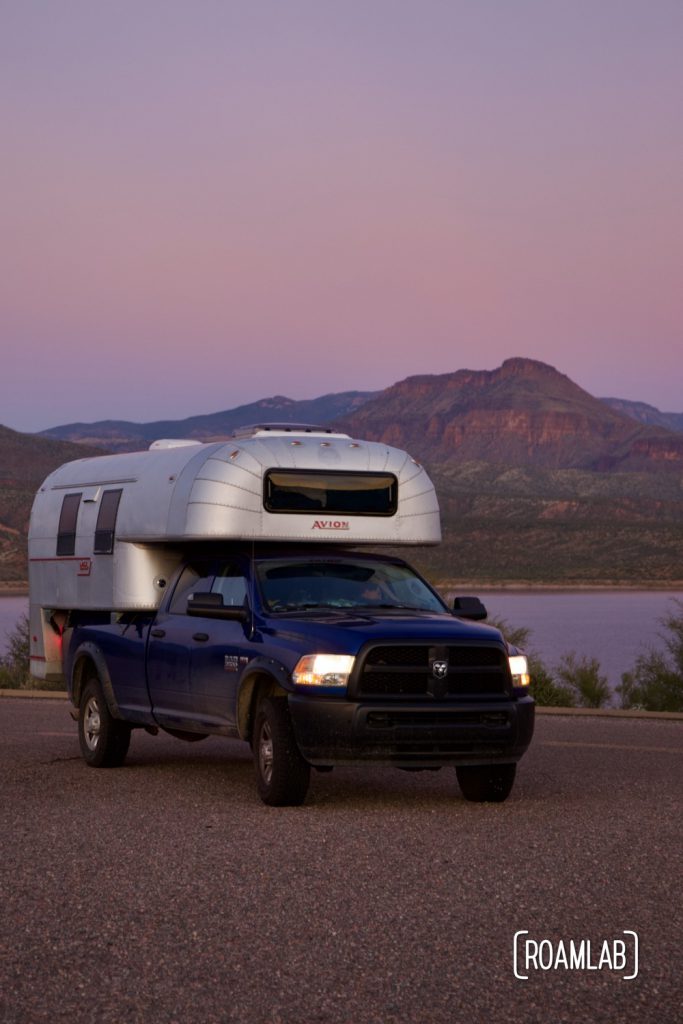 Staying at Cholla Campground
Cholla Campground is a large and rambling development of paved roads to 206 gravel RV and tent campsites. Each site includes a covered table, fire ring, and grill with access to running water, bathrooms, and showers. Some sites even boast views of the lake itself. Many sites enjoy a bit of privacy from others, thanks to the high scrub brush that grows along with Saguaro cacti in the area.
Reservations
One oddity of the Cholla Campground is its reservation system. Even-numbered sites are first-come, first-serve, while odd-numbered sites allow online reservations from November 1st to April 30th. Otherwise, it's relatively easy to pay by credit card at the campground entry kiosk.
Campsite Fees
Campsites generally cost $25 each. But not all. Usually, the difference between campsite costs is the difference between site hookups. But there are no hookups here. Instead, Cholla Campground has double occupancy campsites. These sites are designed for two tents and larger groups and come with a corresponding double cost. This means there will occasionally be desirable and open double occupancy sites where single occupancy options are already taken. In which case, one can accidentally wind up paying double even when there is only a need for a single spot. Fortunately, double occupancy sites are marked as such, so keep an eye out when picking a site.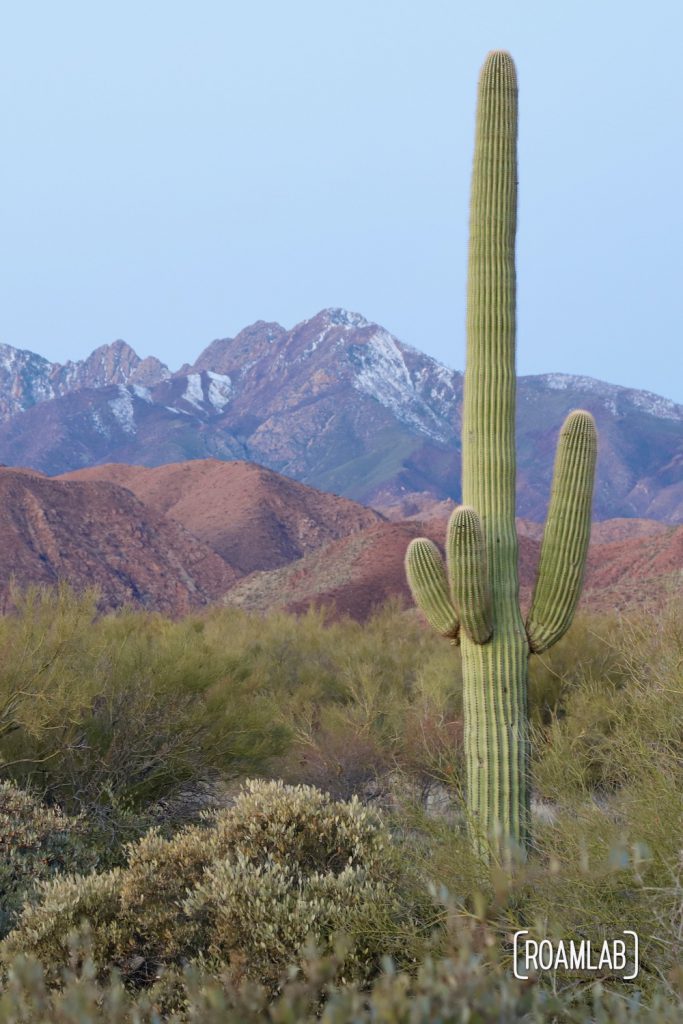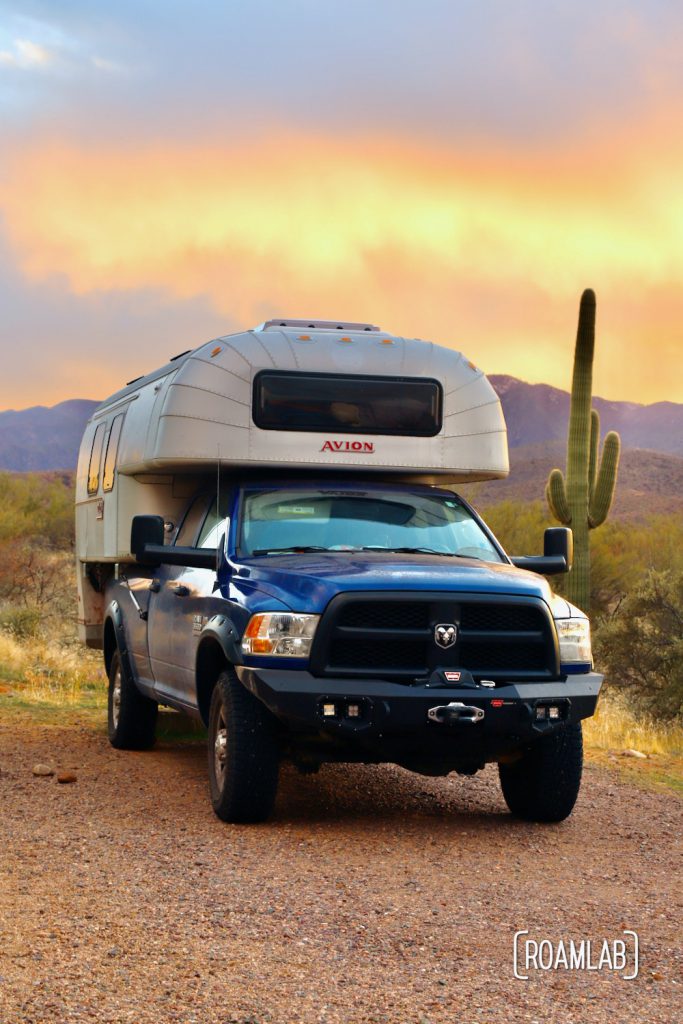 RV Facilities & Limitations
Cholla Campground allows for RVs but does not specifically cater to them. While there are RV sites, there are no hookups and RVs are limited to 32 feet in length.* There are water spigots for all campers, but they aren't dedicated RV hookups. The camp host has a solar panel array to power their camper, but visitors only have the power they brought or generated with their own equipment. And while there are no direct sewer hookups, full black tanks can be emptied at the campground's dump station. I suspect this gets quite busy during high season.
Seasonal Closures
As noted above, visiting Cholla Campground is a popular summer activity. In the winter, many of the loops are closed to cut back on maintenance. While we generally visit the campground in the winter or early spring, this has never been a problem. The loops that remain open are the most scenic and desirable ones, and there tend to be plenty of sites available for late arrivals.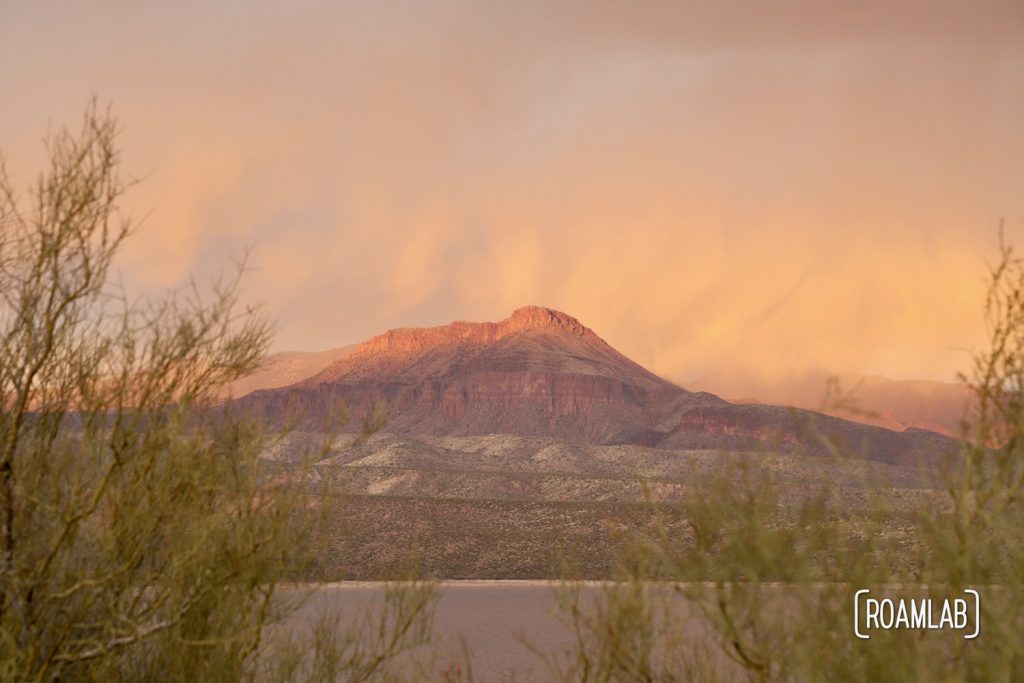 Our Experience
We have camped at Cholla Campground twice over our years spent wandering the southwest. It's a handy halfway point in the mid-east of Arizona. Both visits occur in the winter, and both involve us arriving later in the day. So that means that our choices are limited. Amazing sites with clear views of Roosevelt Lake may make my mouth water, but it does for others as well. So all the lakeside sites are occupied when we roll in. Nevertheless, we do manage to find scenic and moderately private sites both times. And while we can't see the lake from our sites, it is always a short walk to the bluff hiking trail benches with views.
For those with a little more foresight and the flexibility to better time your arrival, lakeside sites may very well be yours for the taking. Of course, summer would be a much more competitive time with the whole campground open—where lakeside sites would represent a smaller percentage of sites available. But I have a feeling that any site is worth the stop with views like these.