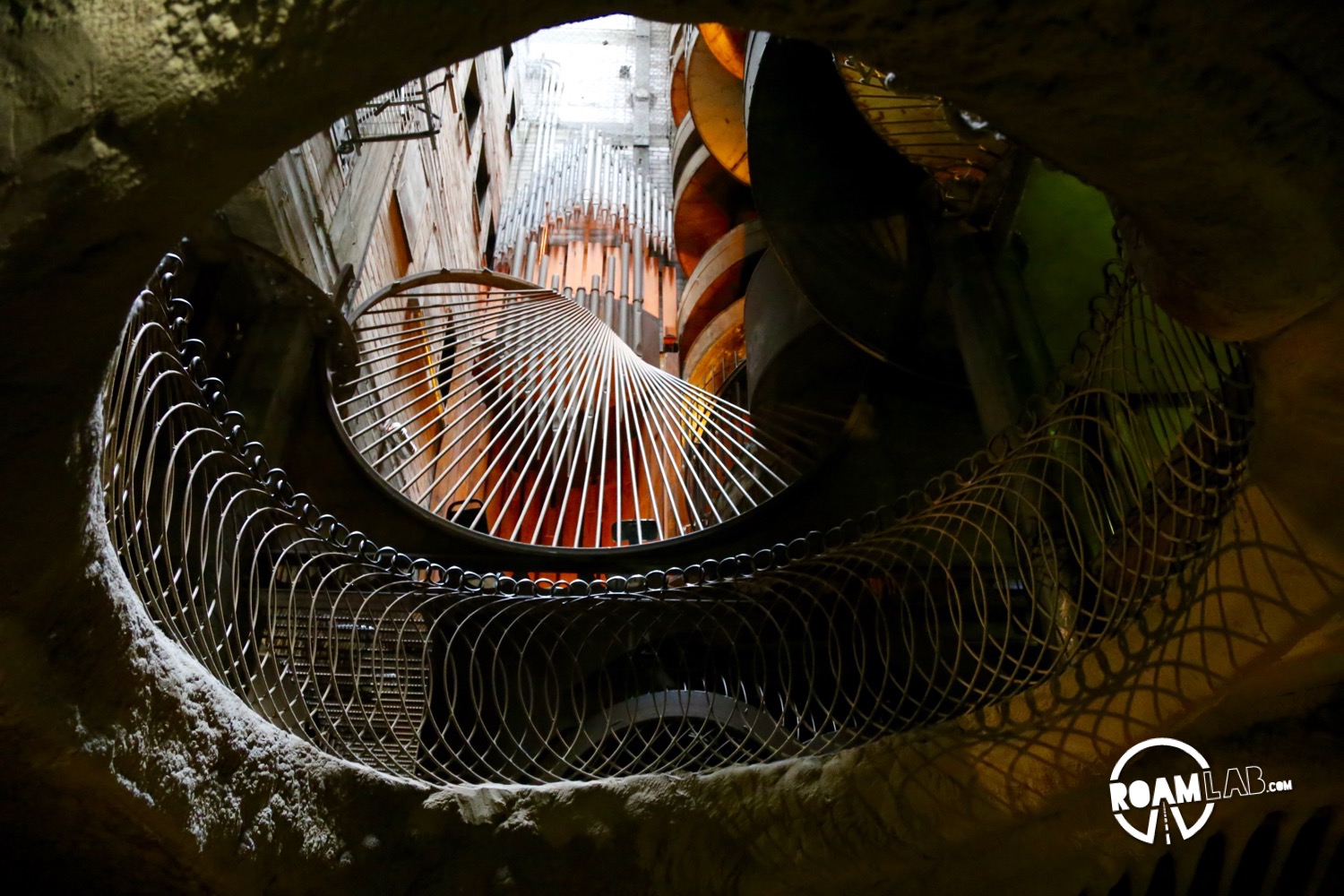 Yes, we are back in St. Louis and this time, it's serious. We woke up at 5 am to arrive with enough time to explore the City Museum before it closed at 5PM. Oh, it was worth it.
The City Museum is a massive converted warehouse of awesomeness. It is what we would have if Gaudi designed a game of chutes and ladders. The building is full of repurposed architecture and used artifacts including a plane suspended in the front yard (accessible by crawling through wire mesh tubes), a school bus dangling off the top of the warehouse, and a Ferris wheel. Visitors can crawl through whimsical concrete caverns, winding wire mesh structures, squeeze into hidden chambers, or just lounge in the oversized ball pit. There are no maps. It's up to you to find the ten story slide or the mini-art gallery or the bar. Yes, grown ups, the is beer to be had.
What you can access is dependent on your size, strength, and flexibility. Some areas we could barely fit through. It makes me want to take yoga.
The much coveted Micheline Star rating was established to distinguish restaurants that were stand-out destinations. In the same way that the MoMA could be a reason to travel to New York City, City Museum is a reason to travel to St. Louis. We give it four "Roam Lab Tires" of recognition.