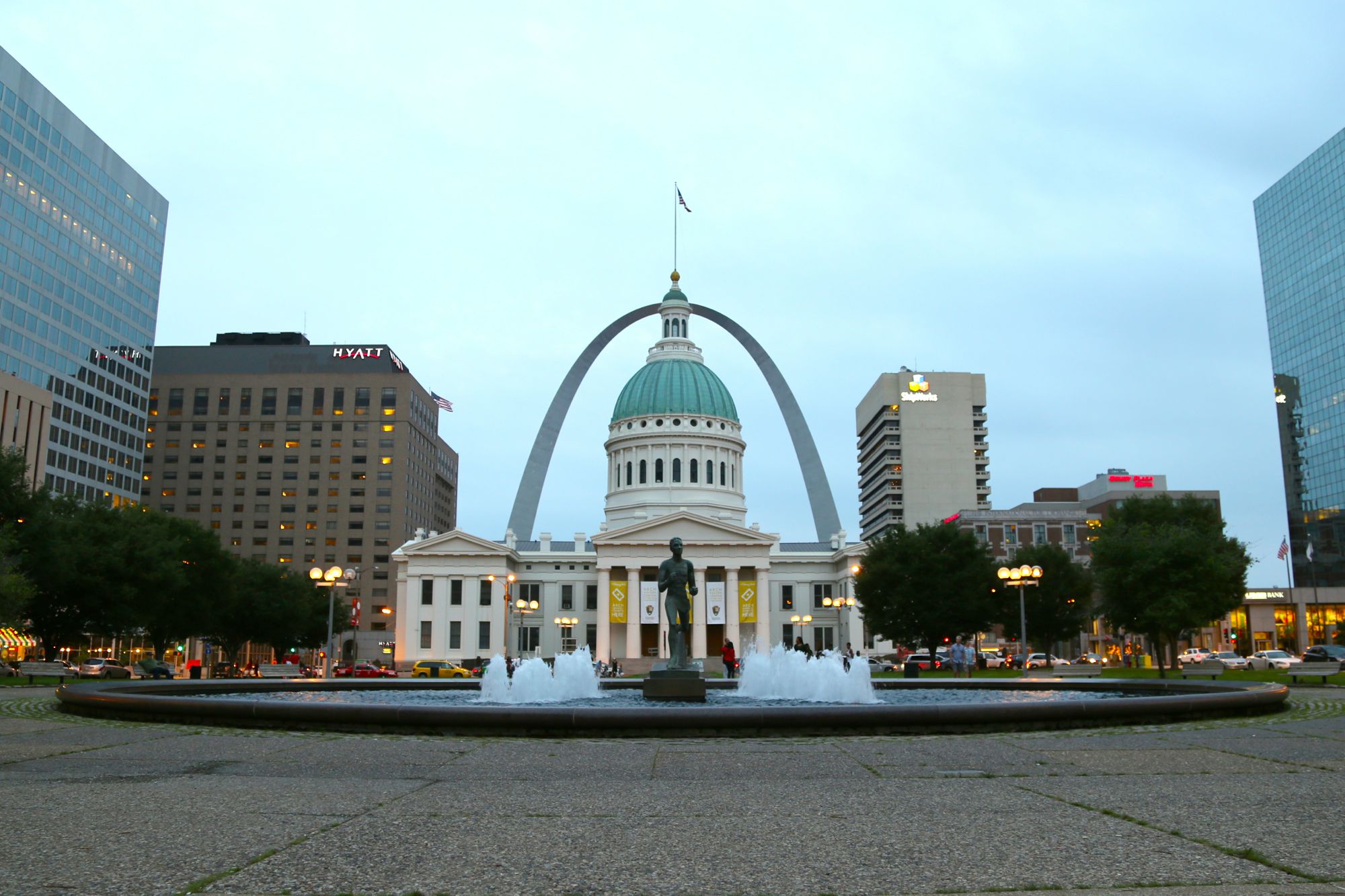 Finally, a day that is not completely on the road.  After front loading a large amount of our travels yesterday, we enjoy a light travel day from Columbia to St. Louis.
Before heading to St. Louis, I was treated to second-hand nostalgia when given a tour of Mizzou.  My guide hadn't actually been there for 20 years, so much of the tour was more an extended investigation.  We discovered that the club that used to play electronic and new wave music was now a billiards hall.  The economics building had moved.  And the student center had changed…a lot.
Then, off we headed for a two-hour drive to St. Louis.  There we discovered that there is more to St. Louis than just its arch. I don't know about anyone else, but I think all that I have ever seen of this city is the arch.  Turns out that there are other buildings there and they are pretty awesome.  We had intended to visit the Missouri History Museum, however, it is located in Forest Park, which was closed off for 4th of July events.  Rather, we visited the downtown library, which has some amazing interiors and detailed ceilings.
The use of the word "amazing," however, should be reserved for City Museum. It is much to our chagrin that we were unable to explore this mad maze of random curiosities. If anyone was to ask what to see in St. Louis, this is not the top of the list.
Along with grand old buildings, St. Louis also has a thriving brew scene and we sampled some types of beers of which I had never heard.  Sour beer is a thing.  I didn't know that.  Now I do.  That's pretty cool.  I could go to sleep satisfied with having accomplished more than just driving.