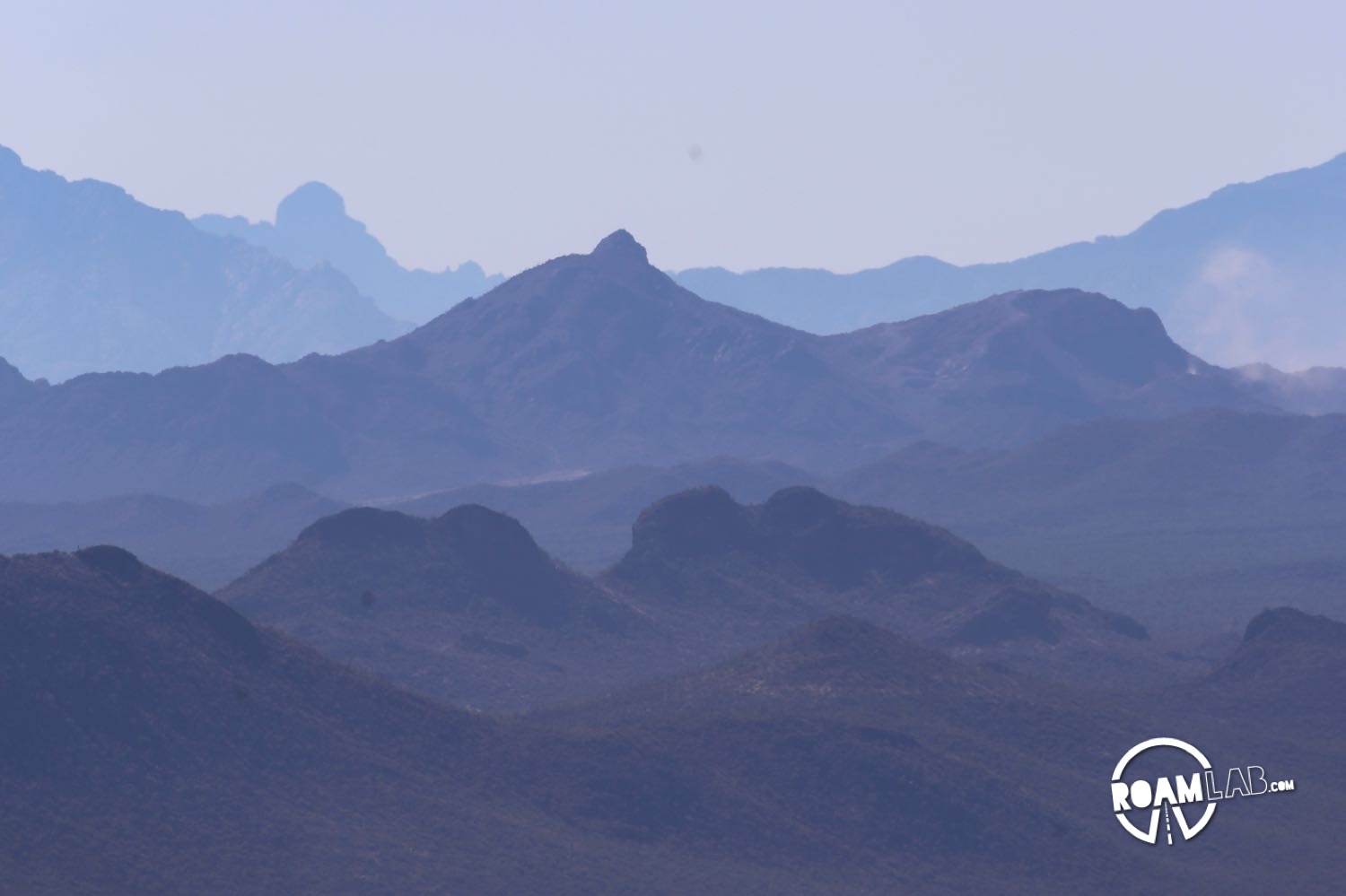 We are not ones to spend the night in developed campgrounds. This is the closest we have parked to a fellow RVer in quite a while. Still, we have friends to visit in Tuscon so we decide to get in position to see them tomorrow by camping out in Picacho Peak State Park.⠀
A Sunrise Surprise
We pull into Picacho Peak in the dead of night. We can't see much. A sign indicates that there are still a few spots open. There is little we can discern that distinguishes the few unoccupied sites aside from their proximity to the lights of other RVs. So, we pick the most secluded spot and settle in for the night. This is a large part of why we were so blown away in the morning by the vista we have blindly driven into.
Mountain Sprints on Hunter Trail
With the morning at our disposal, we are determined to enjoy a hike along Picacho Peak. I'm not sure why, but I suspect that we picked the Hunter Trail hike in direct defiance of all the warning signs against overexertion. Besides, the literature urges hikers to tackle this hike in the morning and the morning is all we have.
I probably should have been less dismissive of the advisory to wear gloves. The steep and winding incline includes several sections of cable to help steady scrabbles along smooth rock face. I can not find my own gloves, so I borrow Cowboy's left glove. It is an extra challenge for sections where cable only supports the right side of the trail.
All this—the incline, cables, and weather—would have been manageable if not for our timeline. While the trail is only 2 miles in, it is estimated to take three to four hours to complete. Of course, that isn't even counting the additional time it takes me, between the numerous stops to take pictures. Yet, photography stops have to be limited. We only have 2.5 hours to hike. Instead of spotting a bald eagle, I charge up the trail in a desperate attempt to complete it before we run out of time.
We ran out of time.
We reach the saddle after an hour's intense hike up. The full hike has an elevation of 1958 feet and we are only a little over half way there. The next stretch of the hike looks to turn down before continuing back up. We look at each other and shake our heads. It is time to accept this breathtaking view is all we are going to get today.
Oh bummer.