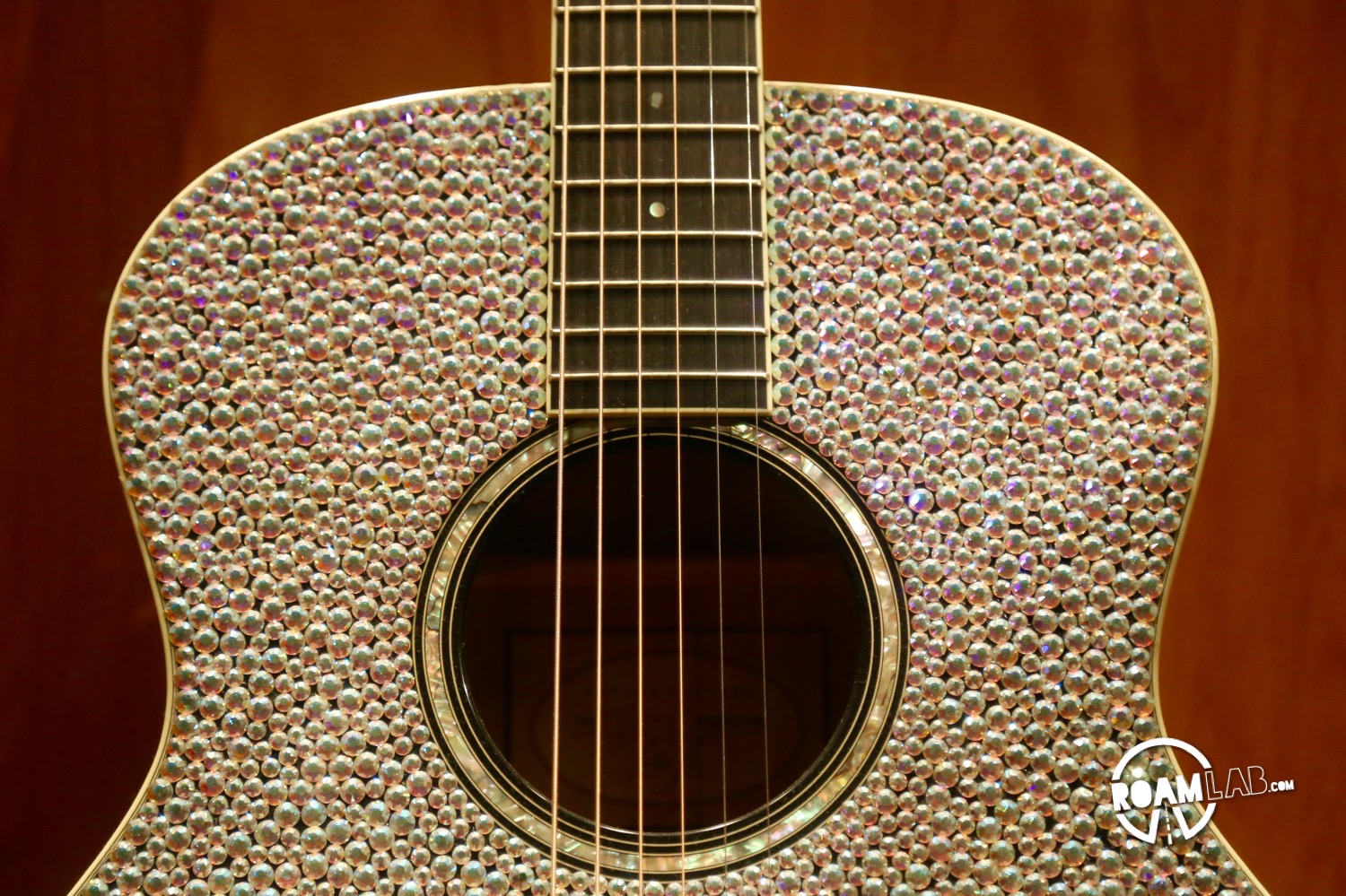 Check out any Tennessean's driver's license and you might notice holographic music notes. Nashville is the Music City, complete with the Grand Ole Opry, a street of honkey tonks, and many a music museum. Yet, towering along side the Nashville Convention Center, shaped like a bass clef with a keyboard inspired facade, is the mecca of country music history: the Country Music Hall of Fame and Museum.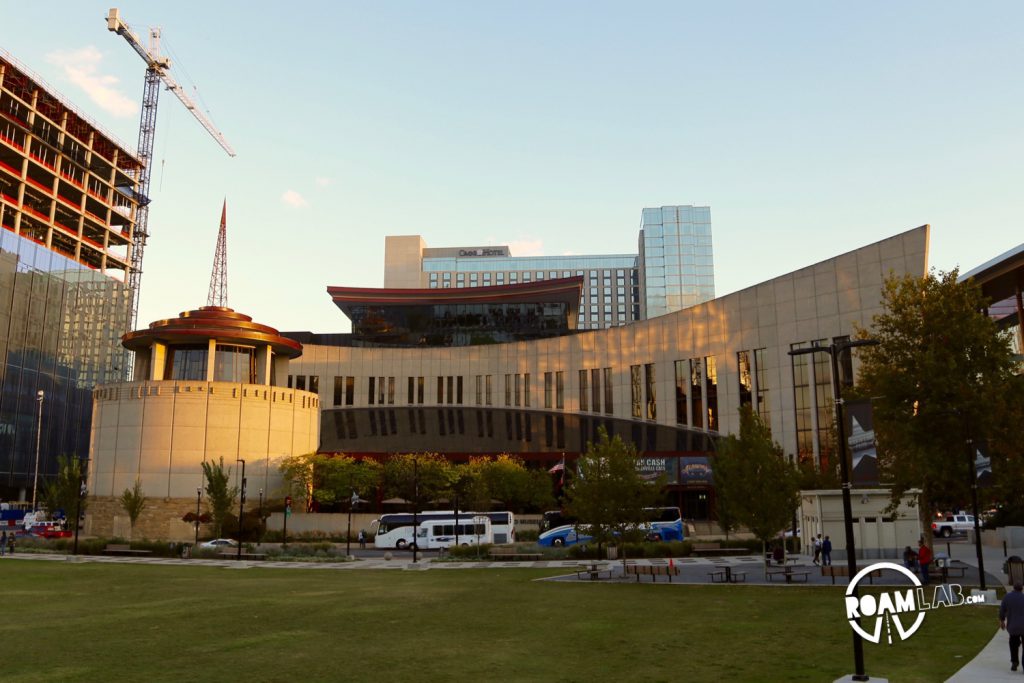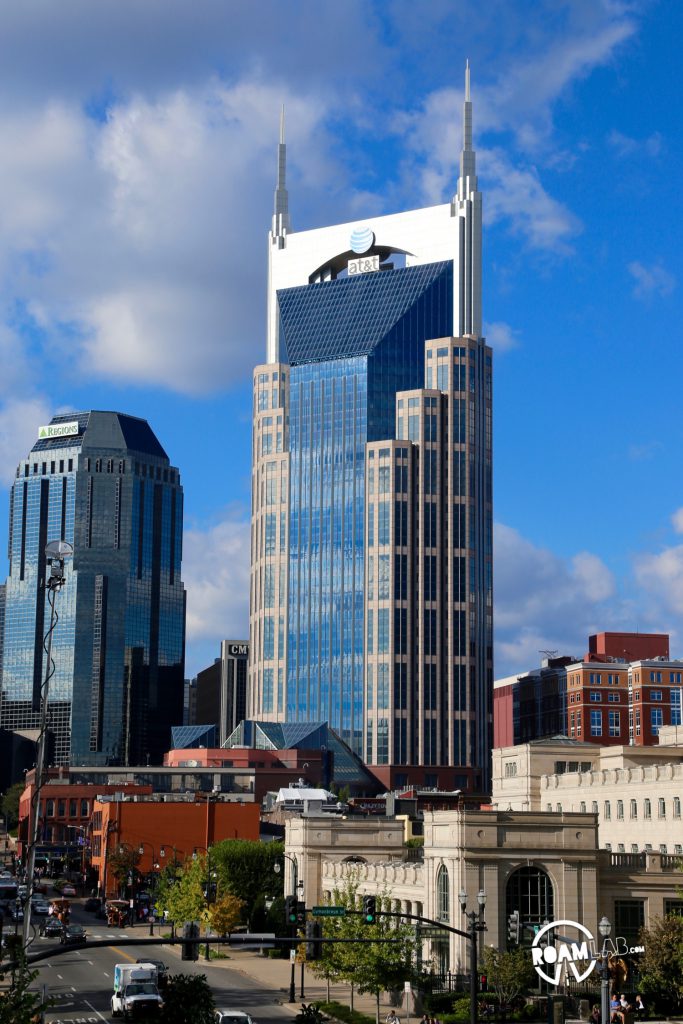 The original Country Music Museum opened April 1, 1967. Since then, it has moved and expanded. Today, the recently remodeled complex sits in the center of Nashville's arts and entertainment district. The 350,000 square foot complex includes galleries, archives, classrooms, stores, and more.
Costume for Lulu Roman for the television show Hee Haw.

Roger Miller's eleven Grammy Awards received 1964 and 1965
The Collection
While the collection includes around 200,000 sound recordings and 500,000 photographs, what people really come to see are the excesses of the country music lifestyle. There is Elvis Presley's 1960 "Solid Gold" Cadillac limousine. Gape at Tailor Swift's crystal encrusted guitar. Or appreciate the elegant simplicity of the man in black, Johnny Cash's, black suit.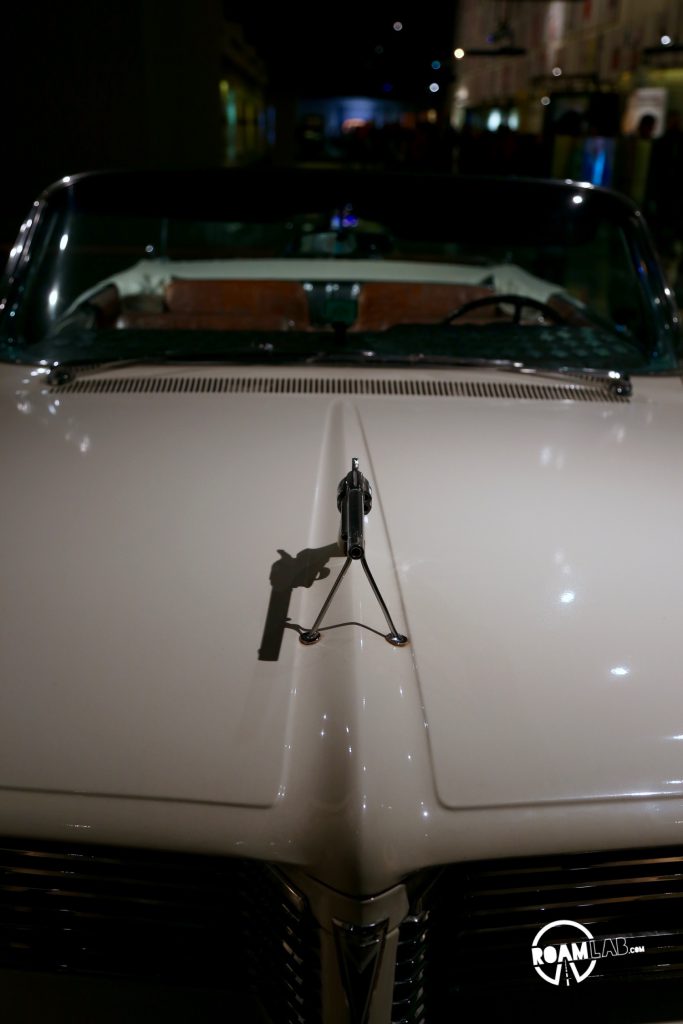 Rather conveniently, the Country Music Hall of Fame and Museum had a special Dylan, Cash, and the Nashville Cats: A New Music City exhibit on Bob Dillan's ties to Nashville musicians. This is just in time for the announcement of his Nobel Prize in literature.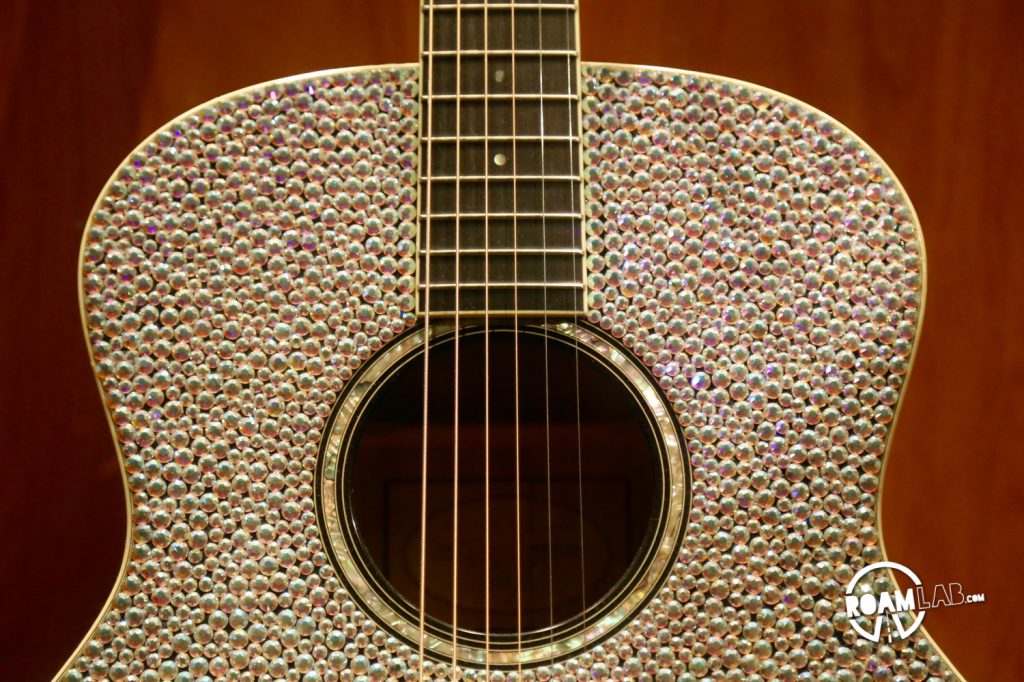 The Hall of Fame itself is in a seventy-foot-high rotunda in the corner of the complex. The walls host a series of bronze bas-relief portraits of renowned musicians, singers, songwriters, producers, and other professionals in country music. A select body of country music insiders vote each year on who to add to the hall of fame.