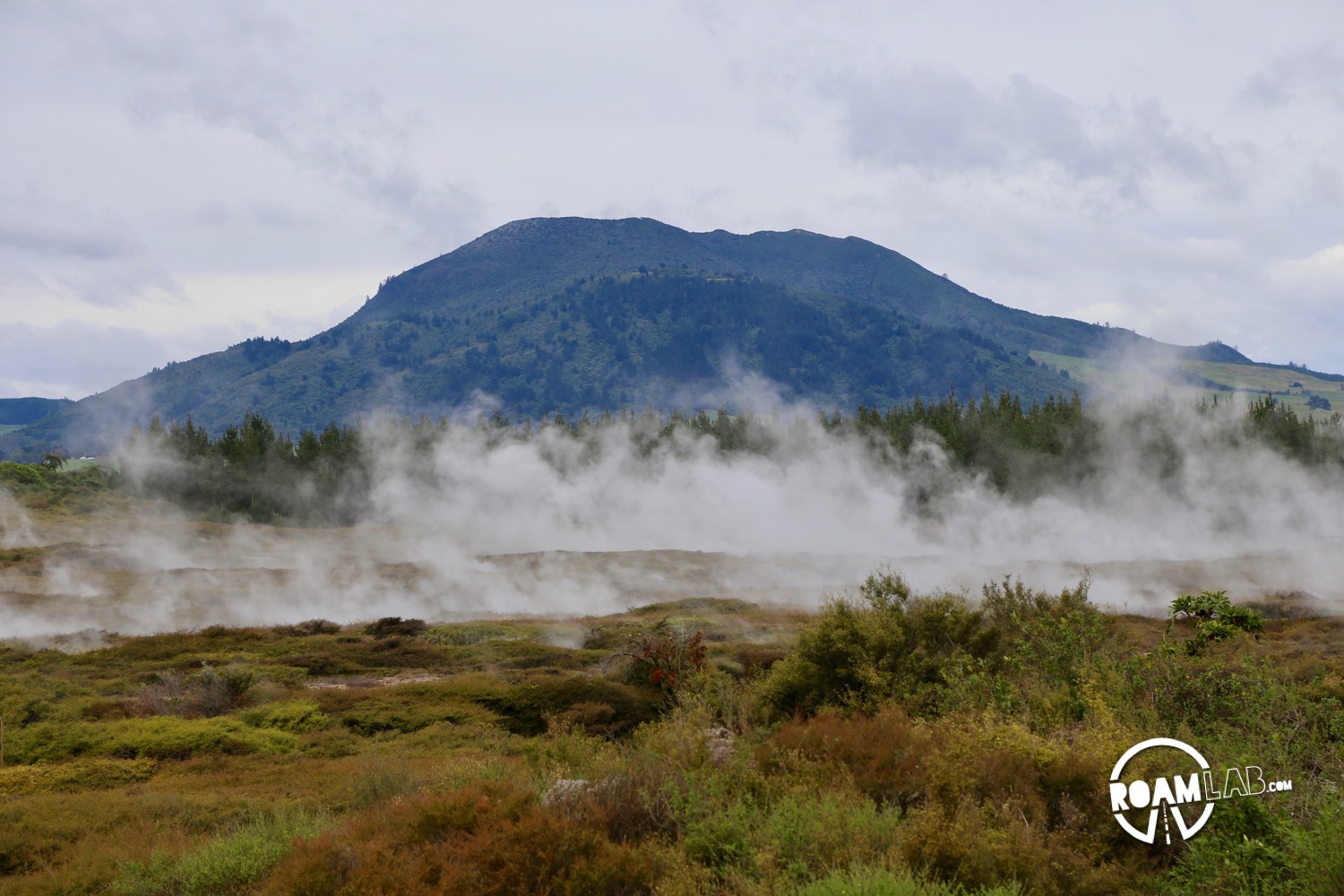 Craters of the Moon and Hot Tubs
Taupo, New Zealand
It is cold. So, very cold.
The storm that rolled in with pouring rain left unseasonably cold weather in its wake. Thus, I layer clothes on with the aggressive zeal of a shoplifter and am ready to step outside. It is our first full day in Taupo, New Zealand and there is so much to do!
Aratiatia Rapids Dam
Our first stop is the Aratiatia Rapids hydroelectric dam. Every day at 10, 12, and 2 pm, water is released. We gather with other curious gawkers to watch the water tumbling through the ravine. The predictable ferocity of this waterway leads the crew of The Desolation Of Smaug to use this location to film barrels tumbling through the waterway in a scene of the dwarves escaping their captivity by the Elves. Though, no actors or stunt doubles were ever in the barrels while traveling along these rapids.
Huku Falls
As the water levels returned to their original gentle trickle, we moved on the Huku Falls. What these falls lack in height, they make up for in volume. 200,000 liters of water rush through the mouth of the falls every second. It is a dramatic and crowded destination. Maybe I'm spoiled when it comes to waterfalls, but I find this attraction to be one of the most missable features around Taupo.
Craters of the Moon
Looking at the map of the area, we notice that Craters of the Moon is close by. Ever a sucker for geothermal sites, I'm sold. Yet, I am surprised when we pass through the entrance. Rather than the desolate wasteland that the name suggests, Craters of the Moon is incredibly lush. Indeed, grasses and ferns flourish next to vents pumping out superheated air.
Craters of the Moon is a relatively new geothermal feature. When the local geothermal power plant began operating, known geysers, springs, and fumaroles ceased activity but this formerly inactive land began smoking. It is an unstable region, continuing to develop. Who knows what it will look like in the next ten years.
Geothermal Pools
After lunch at a local pizza shop and a quick shopping stop to pick up hats and gloves, we relax into a geothermal pool to decompress from the day's activities. Yes, a perfect end to the day!