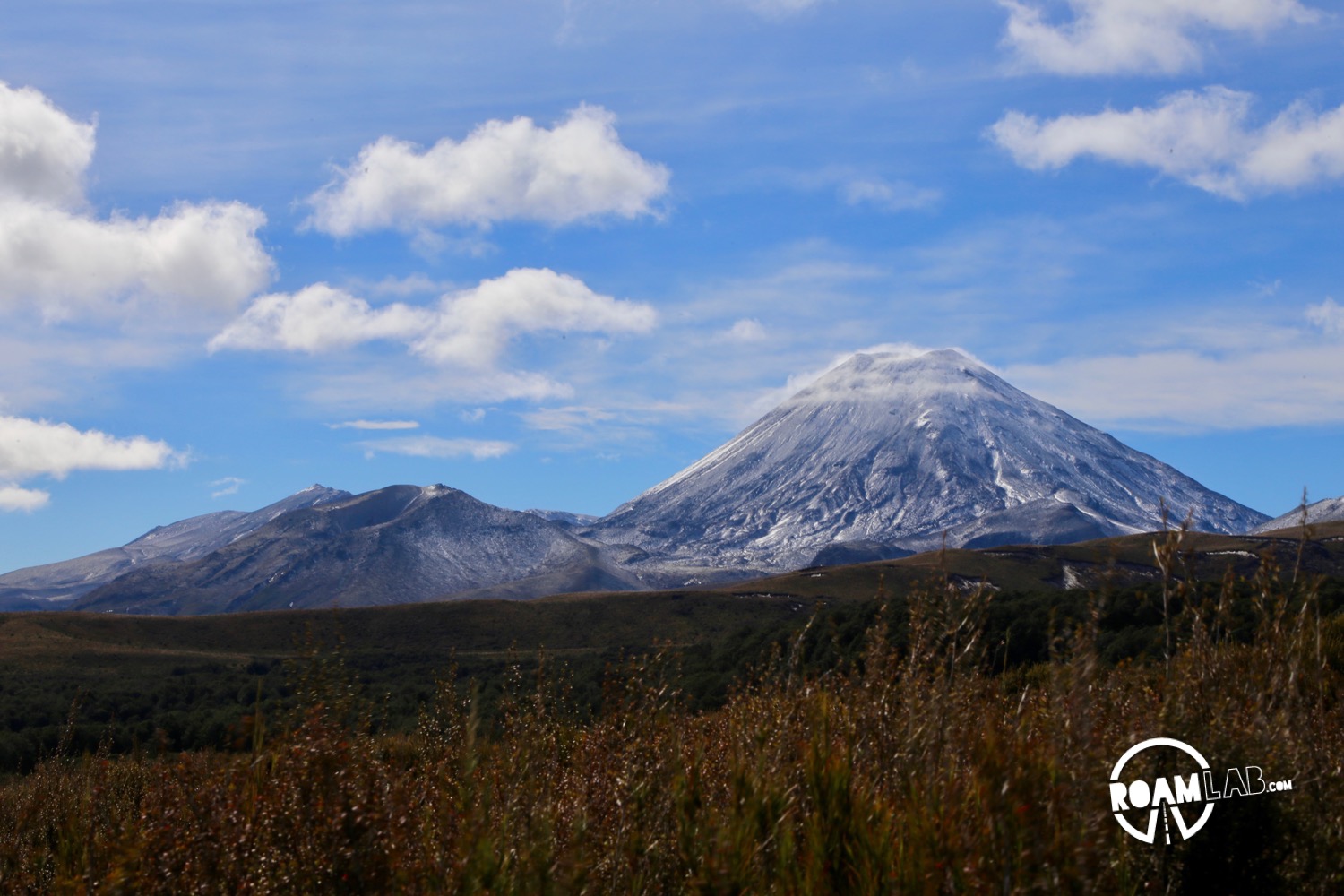 We schedule two days in Taupo with the intent to use the best day of weather to take the 8-hour hike along the Tongariro Alpine Crossing. Day 1 was out, the remnants of the storm that passed through two days ago still swirled about the snow-capped peaks. Peaks that have stood in for Tolkein's Mount Doom in the Peter Jackson Lord of the Ring films.
It is now Day 2. While the sky is blue and we can see the peaks clearly across Lake Taupo, storms are anticipated in the afternoon. Access to the pass is closed.
Taranaki Falls Track
Thanks to a helpful ranger at the visitors center, we are directed to the Taranaki Falls Track. The upper loop wandered across alpine terrain and features views of the mountains while the lower return loop follows a river through an evergreen forest.
By the time we are on the trail, the mountains are already partially obscured with clouds. Ice edges some shadowed ground by the path. By the time we reach the waterfall, the mountains are completely obscured from view. It is almost as if we are out on an isolated plain. By the time we are on the return path, a light, intermittent rain begins to fall. We speed up our steps and are grateful for the thick branches covering the path. By the time we return to the car, we are ready to return to our rental and have a relaxed, late lunch. The rain leaves us with little else to do. So, we hunker down for the evening and prepare for a long day of traveling tomorrow.