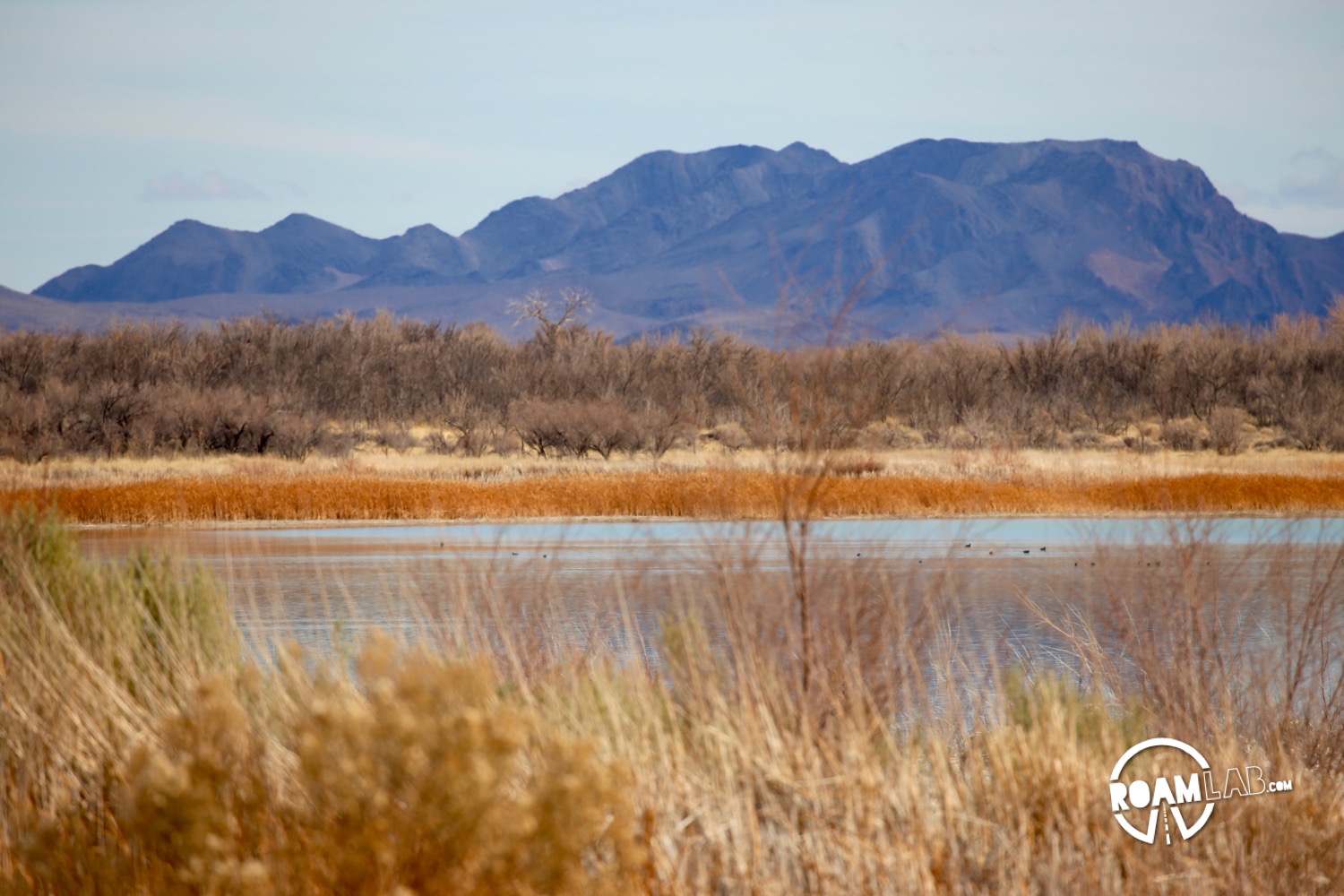 Finally, my new lens has come in handy to photograph the rarest fish found in the wild. The Devils Hole Pupfish only lives in a subterranean cave isolated in the Nevada desert. Technically, this site is an annex of Death Valley National Park but it is quite a distance from the main National Park. Think of it like Hawaii, relatively small and distant from the main 48, but a treasure unto itself.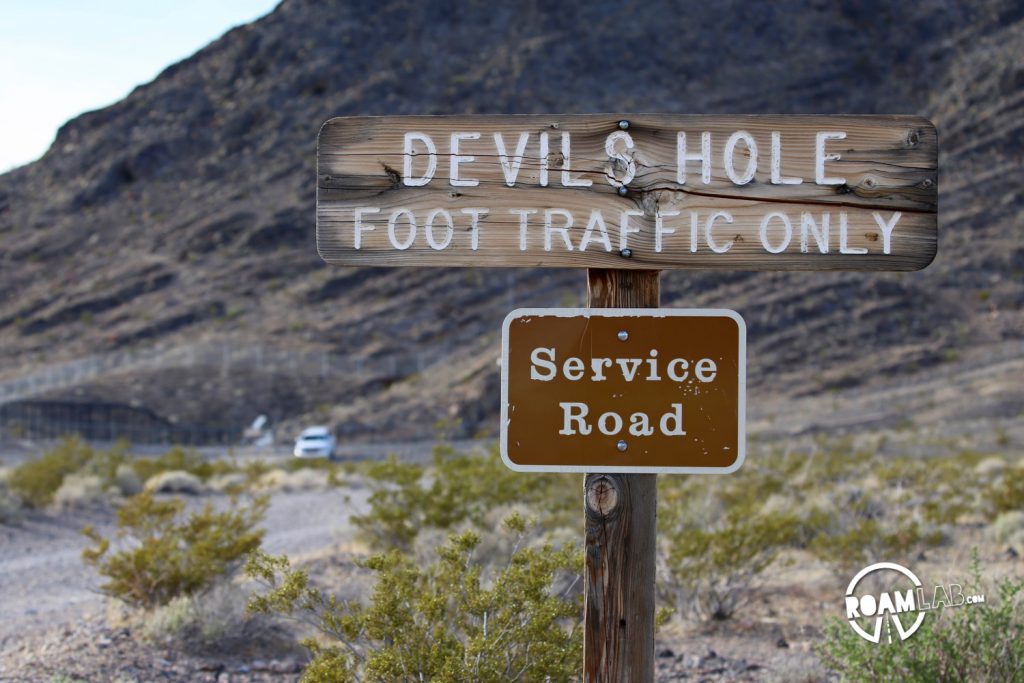 Not that there is much to see at Devil's Hole. The closest anyone outside of some professional capacity can approach the geothermal pool is 30 feet, and, even then, the approach is contained one extended cage.
This cage may seem excessive for a small blue fish less than one inch long, but it isn't there to keep the fish in, it's to keep us out. Only last year, some members of our species under the influence of many beers jumped the fence fired a shotgun, and left beer cans, vomit, and boxer shorts at the scene of the crime. And, yes, drunk and disorderly is a minor offense compared to their charges of property crimes and killing an endangered animal. This was after a previous event then some rebellious types decided to covertly scuba dive the Devil's Hole. One of the bodies was never found.
Of course, I understand the fascination with the hole as well as the inability to retrieve the body of someone who disappeared into such a small crack in the earth. After all, while the Devil's Hole itself may be quite small in diameter—only 6 by 18 feet—it is the entrance into an extensive, winding aquatic cave that scientists have yet to fully explore. Despite extensive research, the end of this cave has yet to be reached.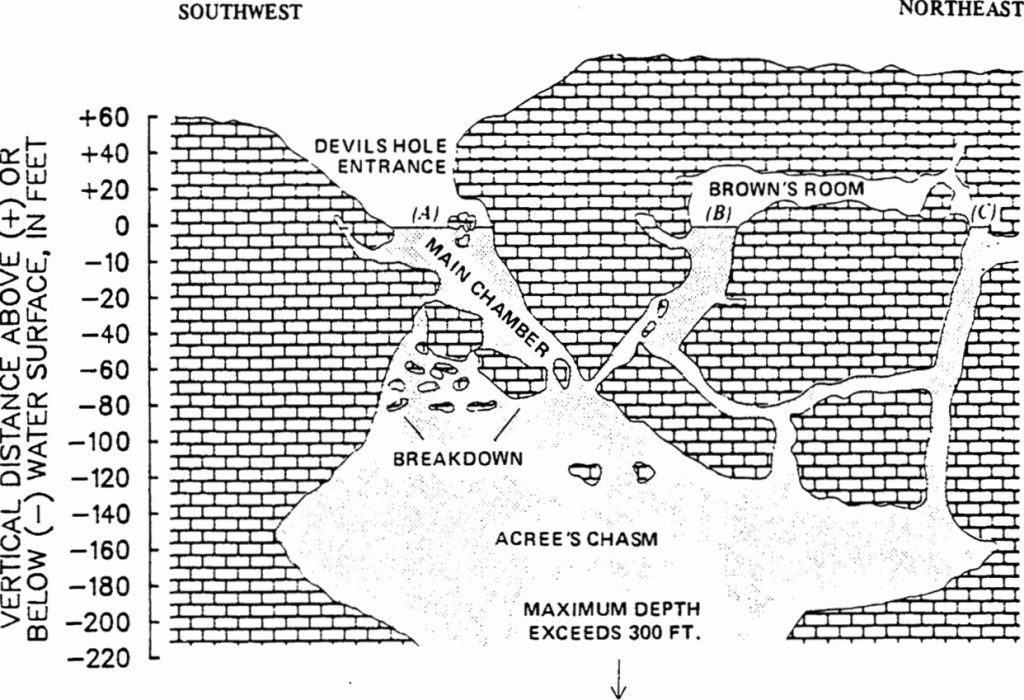 What makes this enigmatic cave all the more compelling is its occasional odd behavior. The water of Devil's Hole has been documented violently receding and flooding with seemingly no cause. Yet, this apparently erratic behavior has been correlated with distant earthquakes in Mexico and as far away as Japan.
Yet, despite the Hole's undelved depths and fascinating seismic clairvoyance, it's residents, the pupfish, take little interest in the aquatic maze much beyond a small, shallow shelf at the entrance. This is the only place that the Devil's Hole pupfish is known to reproduce in the world. Partially because this is the only place it is known to exist in the world. There are pupfish in other odd spots, but the ancient lakes the fish once thrived in have long dried up. One such lake was in a little place you may have hear of: Death Valley. Now, there are are less than 200 Devil's Hole Pupfish in the world.
And I photographed a group of them.