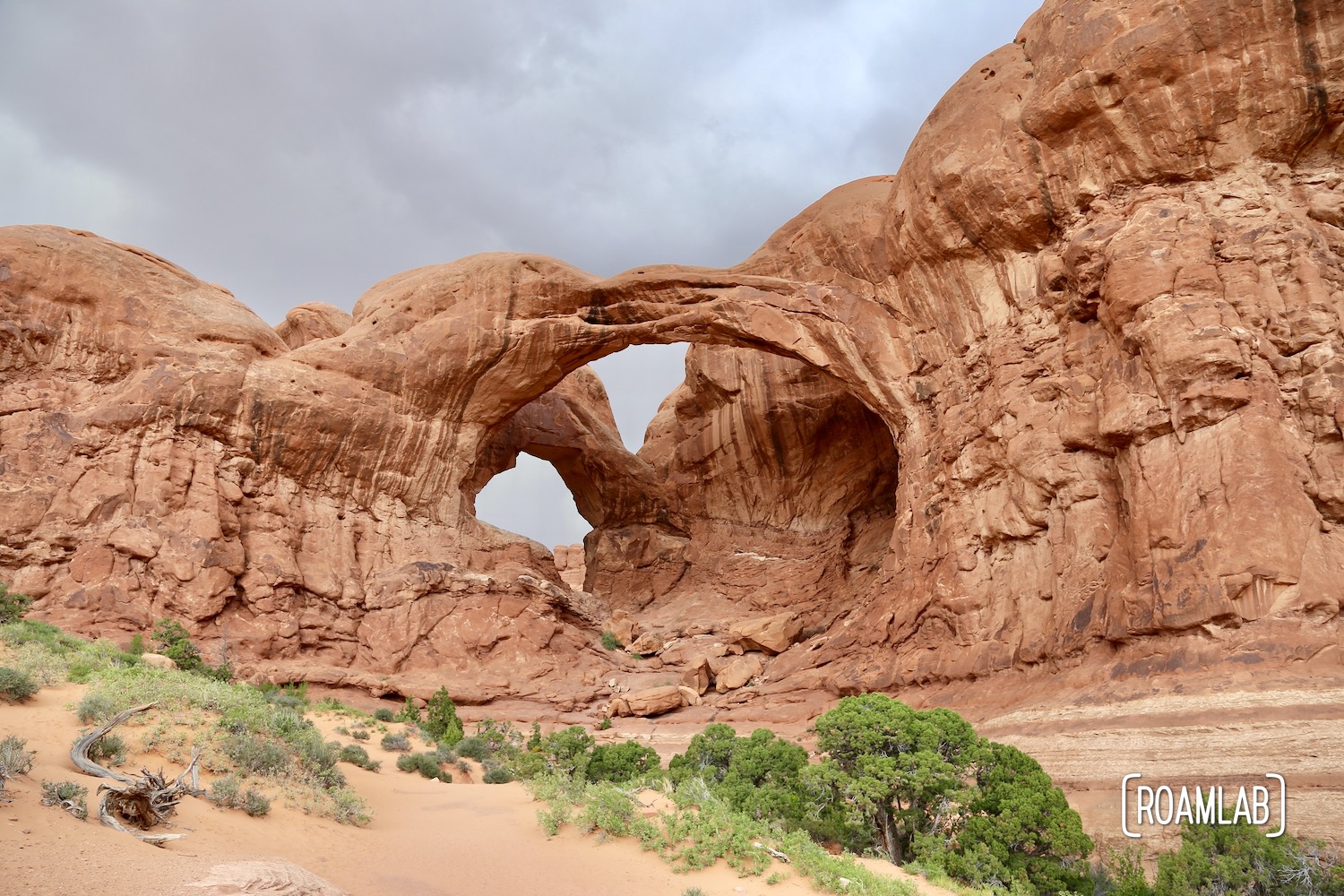 In a park with over 2,000 arches, the Double Arch is an unusual formation not only for the twin bridges that give the arch its name but also as the tallest and second longest arch in Arches National Park. Double Arch is 104 feet high with the larger of the two openings spanning 148 feet—second in length only to the Landscape Arch of the Devil's Garden. As the name suggests, this formation features two red rock sandstone arches that meet at the base. This is a pothole arch—the result of downward water erosion due to water pouring from above the arches rather than the more common side-to-side water erosion.
The scale of the arch can be deeply misleading. Without people standing at the base for scale, we could easily mistake this for a smaller formation. Photographs cannot reproduce the awe of standing at the base and looking up into the windows of sky frames by the arching rock, high above.
Visiting the Double Arch
Double Arch is visible from the Windows Section parking lot but a 0.5 mile flat, sandy trail brings hikers to the base of the notable formation. While dusty, the trail is nicely packed down and one of the most accessible trails in the park. It is a notable opportunity for visitors of all fitness levels to get up close and personal with one of the park's iconic formations.
Other Attractions Nearby
Double Arch shares the parking lot with the trail head for The Windows Trail. For those looking to extend their hiking adventures, walk across the parking lot to pick up this complementary 1-mile hike where you'll see many more formations including the North Window, South Window, and Turret Arch.