Whimsical Red Rock Formations
Arches are a rare rock formation, yet Arches National Park hosts a remarkable collection of red rock icons including the Delicate Arch, Landscape Arch, and Twin Arches. Many are visible from the main drive through the park while others are easily accessed by relatively short trails.
Visiting Arches
Arches is among the National Park Services premier parks. As such, it can be overwhelmed with tourists. Show up early to avoid long waits at the entrance, crowded trails, and competition for parking spots. Fortunately, the crowds are easy to spot and this is Moab. You can spot the lines of cars waiting to enter the park from Highway 191. If the lines are long, it may be worthwhile focusing on other breathtaking parks such as Canyonlands National Park, Dead Horse Point State Park, or Manti-La Sal National Forest.
Things To Do In Arches National Park
Hike the Devil's Garden Loop
Get a selfie in front of the Delicate Arch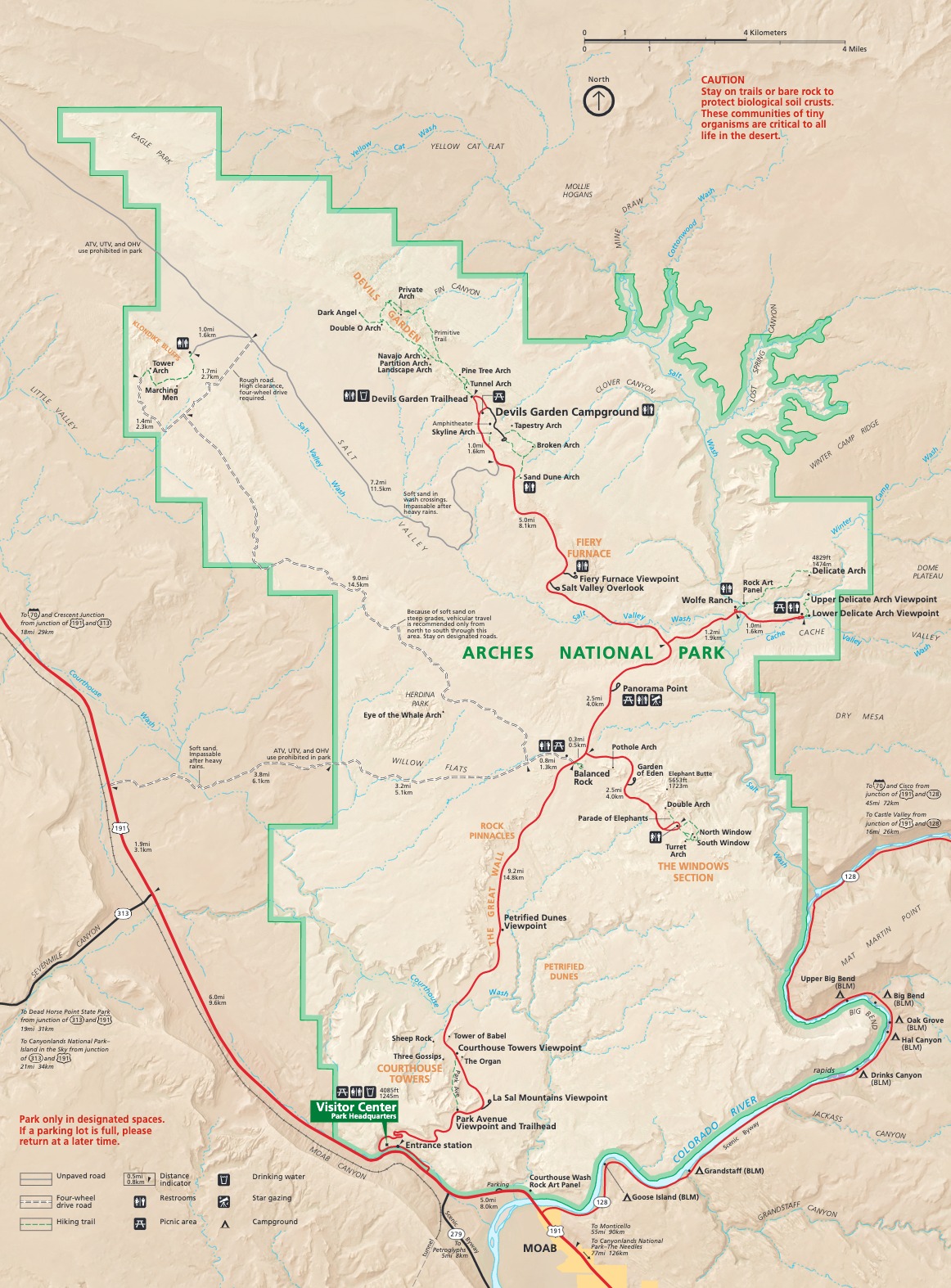 Hiking Among The Arches
Arches National Park is an environment of extremes. The weather can shift from high winds to sleet, to searing heat. The harsh climate that shaped the arches is also the primary challenge when exploring the park. Even on relatively flat trails, be sure to wear proper footwear, carry plenty of water, and don sun protection. Traversing these sandy, slick, and exposed trails is part of the experience.
Read More